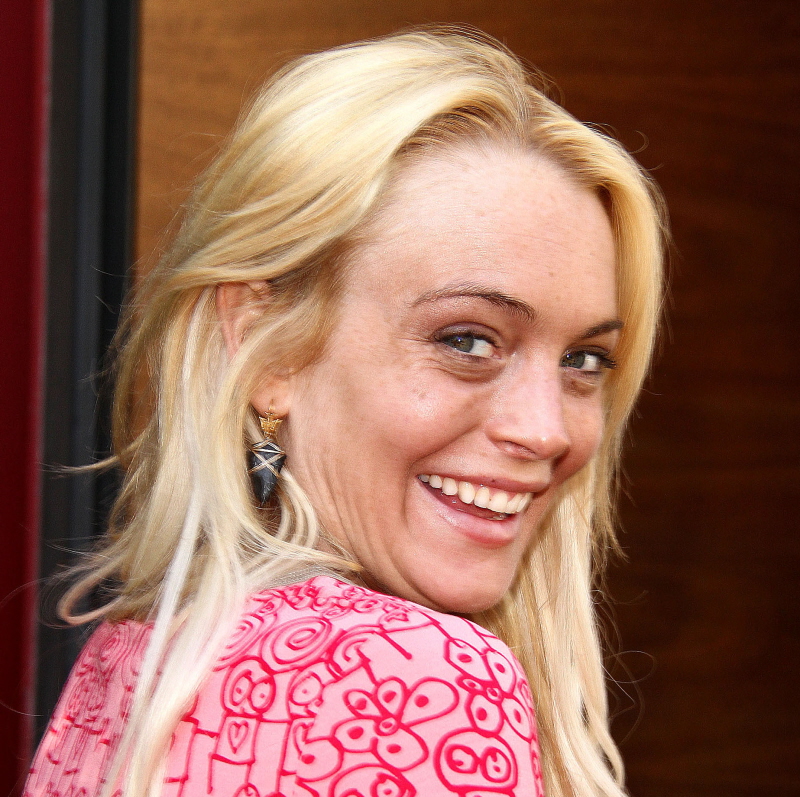 Well, it was only a matter of time. You don't spend years and years on the crack hustle without improving your game. Some good news has just come to Linnocent, fresh off of the news that her preliminary hearing (in her crack thievery case) would likely be pushed back, to ensure Linnocent's proper celebration of Good Friday, the high hold day of crackhead martyrs (don't tell Linnocent what it really is). The news: Linnocent's crack hustling on the Gotti movie has paid off! Life & Style reports that after crashing the Gotti press conference, and somehow managing to push out an attached director, Linnocent is now in line to play Victoria Gotti. Remember, Linnocent is the "younger, prettier" version of Vicky. Just FYI, because you might have forgotten.
Lindsay Lohan will get the chance to make a big-screen comeback in Gotti: Three Generations after the director who'd objected to casting the actress in the movie has quit the project, Life & Style has learned exclusively.

Lindsay has been pushing hard to get the part in the new crime-family biopic, but insiders say director Nick Cassevetes wasn't keen on including her. But just a day after it was announced that Cassevetes had left the production, it has emerged that Lindsay will officially be offered a part in the film.

"Nick was dead-set against having Lindsay in the film," a production insider tells Life & Style. "Now that he's out of the picture, they're officially going to make an offer to her."

Others working on the production still don't want Lindsay to be in the movie, according to the insider, but persistence seems to have won her the role.

"Lindsay wanted this role and did everything in her power to get it," says the insider. "The filmmakers didn't want her, but she crashed press conferences and used personal connections to the Gotti family to push for the part."

Although Lindsay has her heart set on the role of Victoria Gotti, the daughter of the late crime boss John Gotti, it's unclear whether that is the part she is to be offered.

If Lindsay accepts, she'll star opposite John Travolta, who'll play the notorious John Gotti and Joe Pesci, who'll play Angelo Ruggiero, John Gotti's second in command. Others in consideration include The Hurt Locker star Jeremy Renner as John Gotti Jr.. The film is set to start production in October.

A rep for the company behind the movie, Fiore Films, tells Life & Style: "Lindsay is still very much in the running to play Victoria Gotti. But if she gets cast in that role, it will have had nothing to do with whether or not Nick Cassevetes is directing the film".

Reps for Lindsay and Cassavetes didn't immediately return requests for comment.
[From Life & Style]
This news was confirmed (sort of) by one of the film's producer, Marc Fiore, who sounds like Linnocent gave him the beej of her career. He told Radar: "I want Lindsay to be in Gotti and another movie that I'm producing. She's a great, great actress." The other film is yet another mob movie, this one called Mob Street (ugh). Then, someone asked Fiore, "Hey, are you concerned that Linnocent simply isn't worth the trouble, because, you know, she's a crackhead with incessant crack drama and she's an unreliable crack liar and crack thief who will snort anything that isn't nailed down?" (I'm paraphrasing.) Fiore replied: "She's been very professional with me. People make mistakes. Look at so many other people in Hollywood." Let's decipher that one: "She's been very professional with me [and by that, I mean sex]. People make mistakes [I'm not allowed in Tijuana anymore]. Look at so many other people in Hollywood [it was seriously good sex]."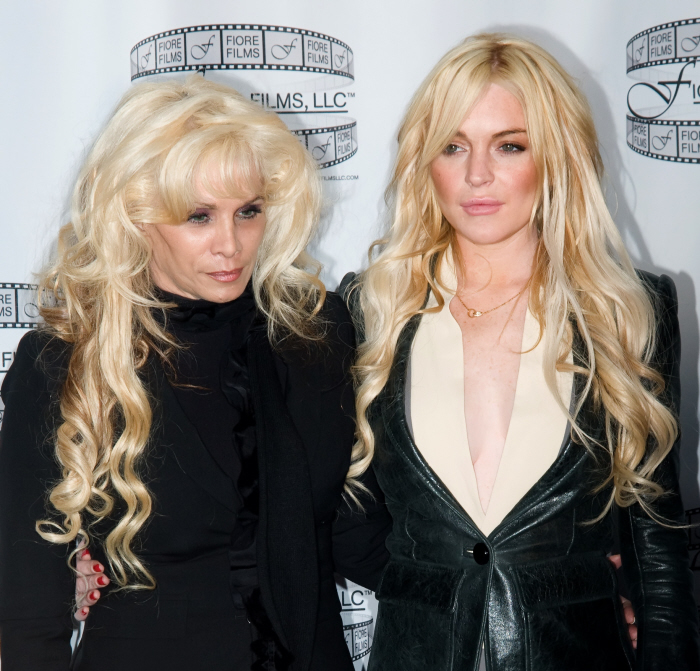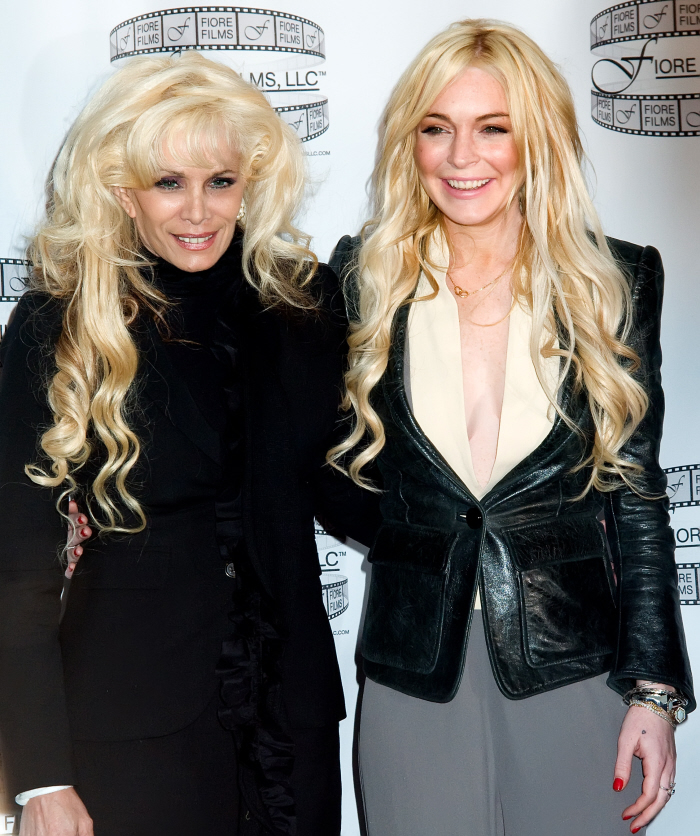 Photos courtesy of Fame & WENN.