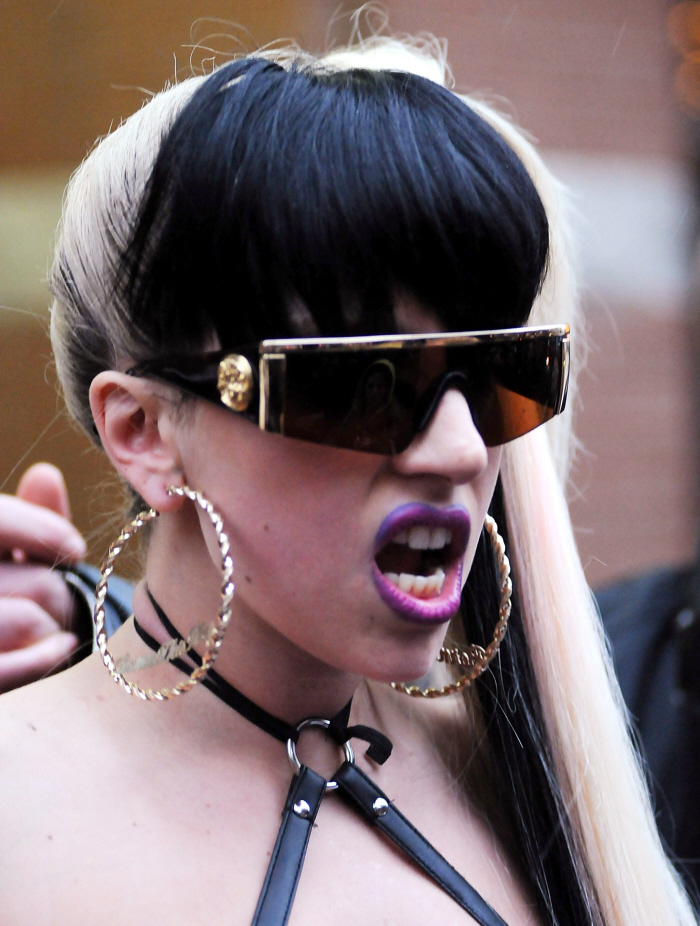 Yesterday, parts of Lady Gaga's NME interview leaked, and everybody started yelling because Lady Gaga said "retarded". She used the word when she was asked if she was blatantly crack heisting Madonna's work and vibe, to which Gaga replied "That's retarded" and then went off on a coked-out rage. Anyway, Gaga has apologized.
Lady Gaga's got yet another bold statement to make: An apology.

The pop star came under fire after she dropped the "R bomb" — calling plagiarism accusations against her "retarded" — in an interview.

Following the fracas, the "Judas" singer told Perez Hilton: "I consider it part of my life's work and music to push the boundaries of love and acceptance. My apologies for not speaking thoughtfully. To anyone that was hurt, please know that it was furiously unintentional. An honest mistake, requires honesty to make," Gaga, 25, said.

Quoting her smash hit "Born This Way," she concluded: "Whether life's disabilities, left you outcast bullied or teased, rejoice and love yourself today."

In her expletive-laded chat with NME, Gaga (real name: Stefani Germanotta) complained of speculation that "Born This Way" was a rip-off of Madonna's "Express Yourself."

"I'm a songwriter," she said. "I've written loads of music. Why would I try to put out a song and think I'm getting one over on everybody? That's retarded. What a completely ridiculous thing to even question me about."

The term "retarded" is "extraordinarily offensive and inappropriate," Peter Berns, CEO of The Arc (a nonprofit advocacy group for those with intellectual and developmental disabilities), told Us Weekly last August, after Jennifer Aniston made a similar quip.
[From Us Weekly]
Sure. Sounded sincere, and she seems like she means it. Here's the thing though – I still think she should apologize to Alexander McQueen's family for saying that McQueen killed himself just so his spirit could inhabit her body and write "Born This Way". I also think she should apologize to God for giving Him credit for "Born This Way" (God said "I'll take credit for The White Album, but not that Gaga crap.")
Weird Al also did a version of "Born This Way" which he's calling "Perform This Way". After a back-and-forth scuffle yesterday, Weird Al is releasing the single and the proceeds will be donated to the Human Rights Campaign. Clever!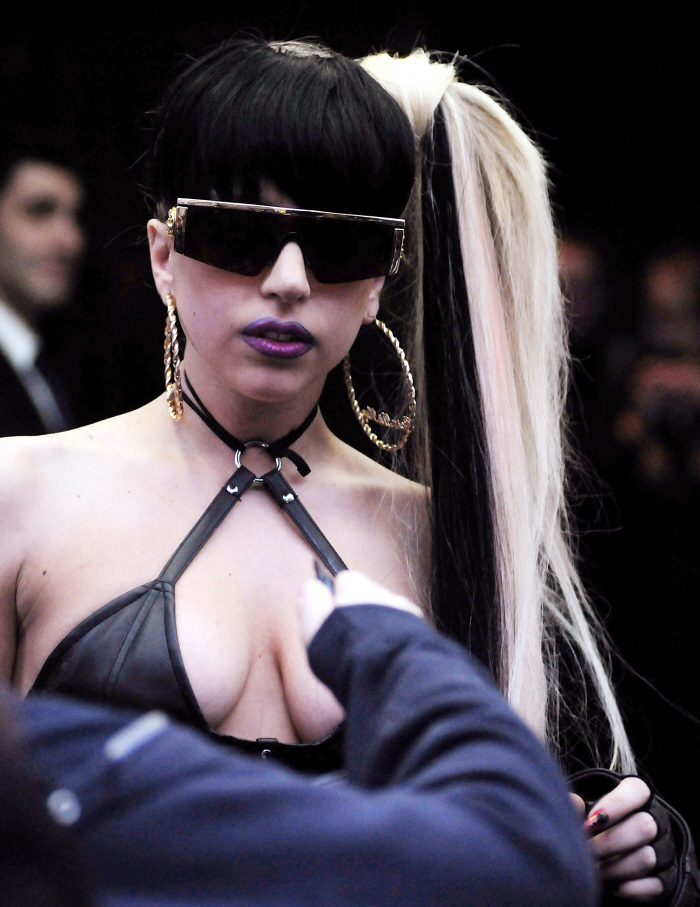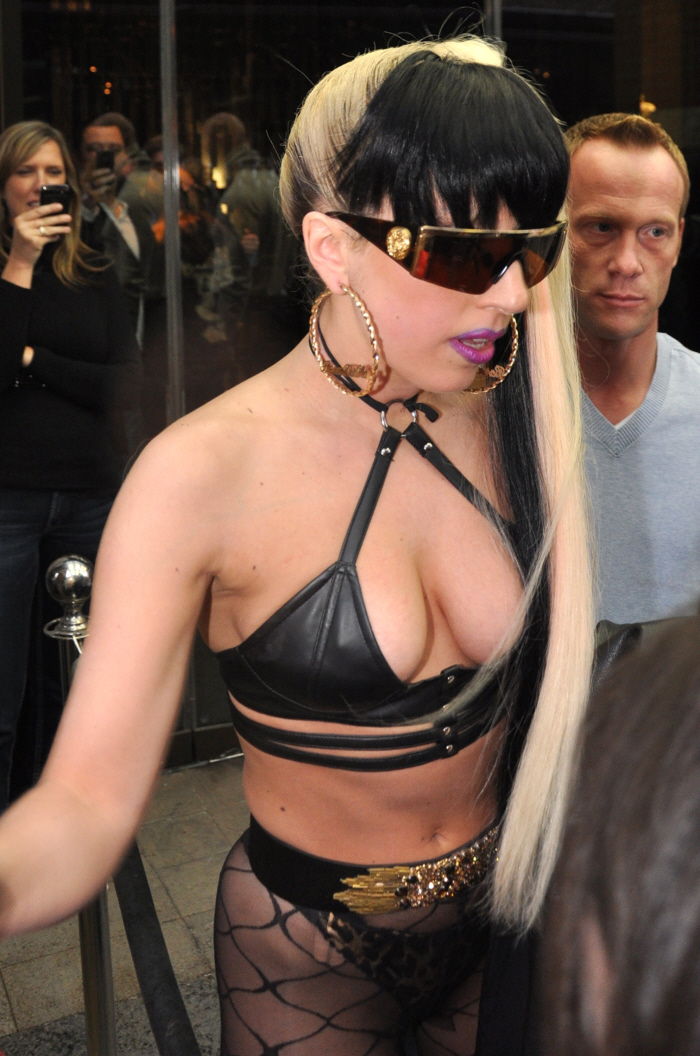 Photos courtesy of WENN.