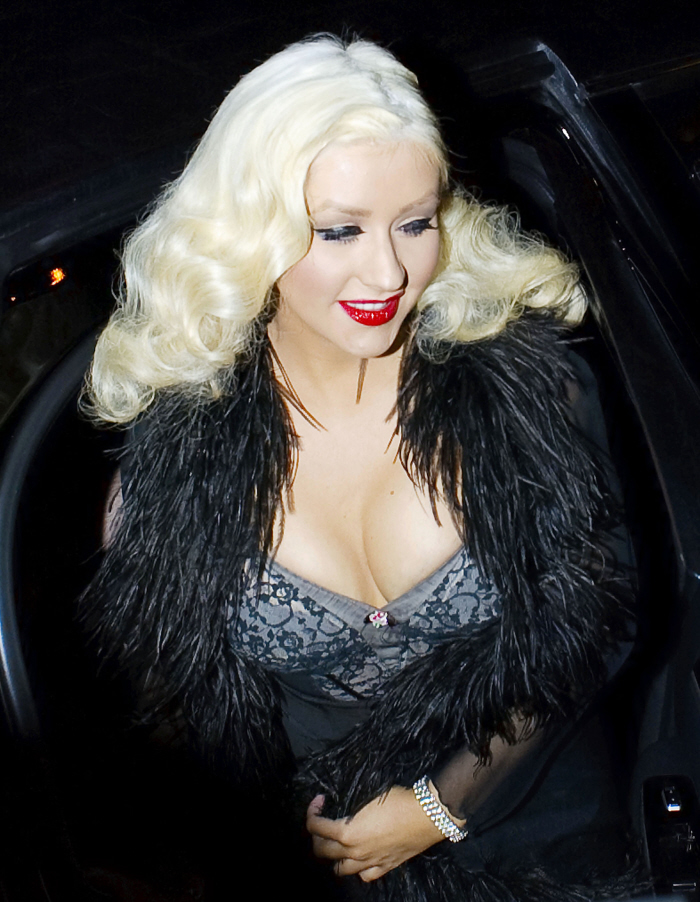 CB and I have been going back and forth about which one of us should cover these new Christina Aguilera photos. Our comments back and forth were along the lines of "Drag queen." "Meh." "Drunk." "Gay bar." "Boobs." All of that kind of sums it up, right? CB even wrote a classic intro to the piece (that she no longer is writing): "Christina Aguilera put on her best Spanx lingerie and paired it with some fishnets, peeptoe heels and a sheer feather-trimmed robe to attend a ceremony at West Hollywood gay bar The Abbey were she was inducted into their "Gay Walk of Fame." Owner David Cooley posed with her and looked kind of shocked that she showed up looking like that. It's not like there was a pajama-themed costume party that night." LMAO.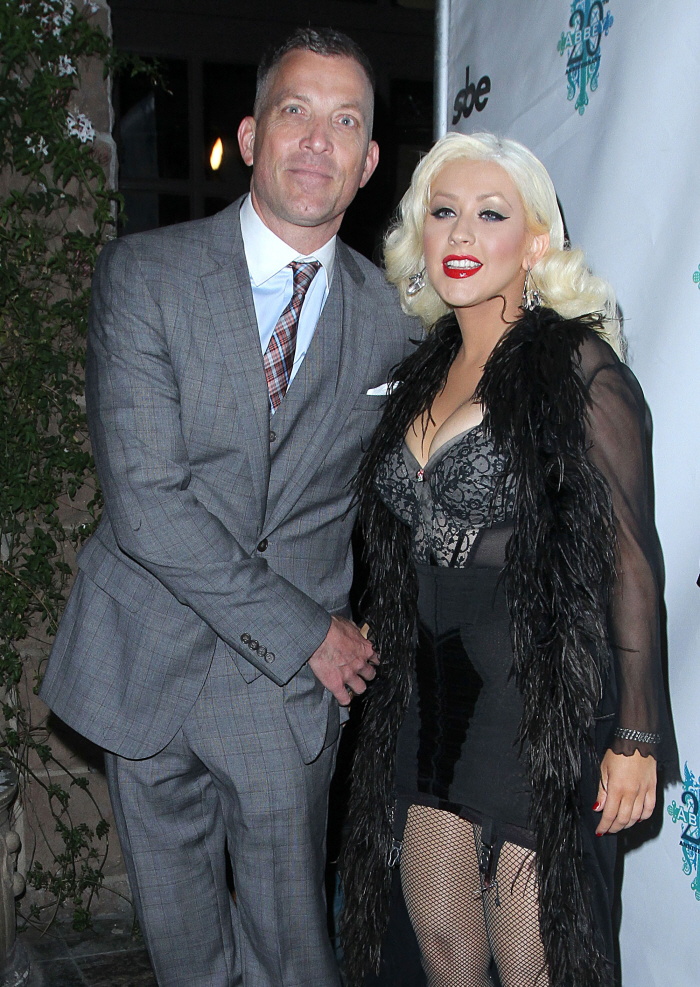 Now that I'm looking at the photos, I have some other thoughts:
*WEIGHT. Christina is gaining weight – and it's all going to her face, right? Her face and her boobs.
*BOOBS. God, they look horrible. If it's the weight gain, that's one thing, but they look like she went up a size in implants.
*DRUNK. She totally partied before she even showed up.
*WIG. Fix it, girl. For the love of God, fix it. Better yet, get a new one that's made out of something other than bleached horsehair.
*MAKEUP. Drag queen style. Immaculate!
Anyway, you know that The Voice starts really soon – next week! How much of a hot mess is Christina going to be? Are you going to watch just to see how bad it is?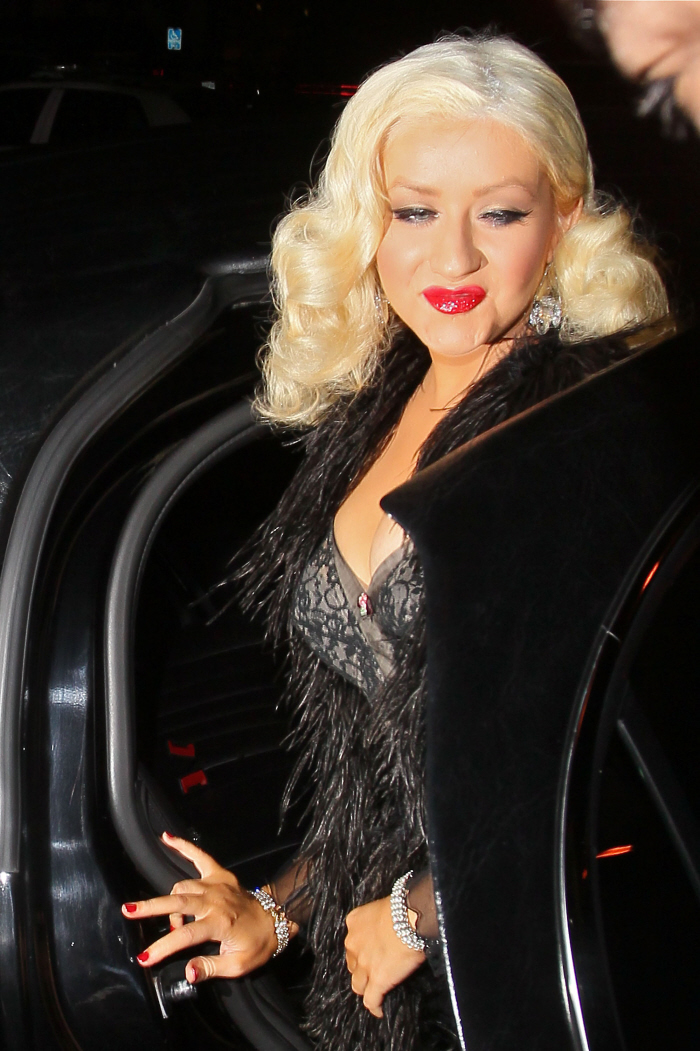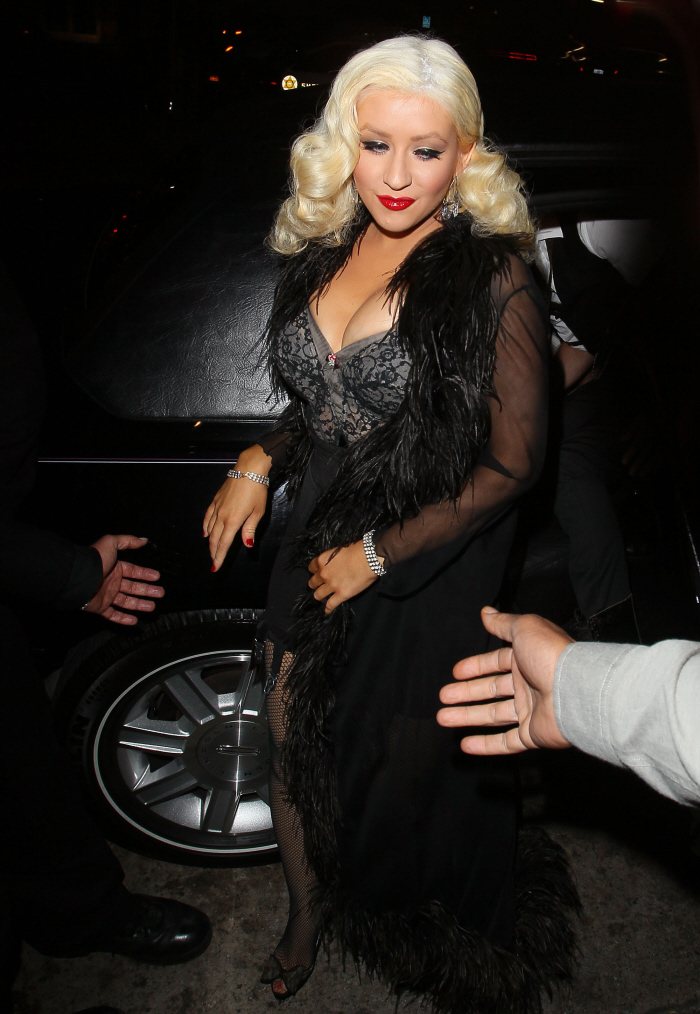 Photos courtesy of WENN.