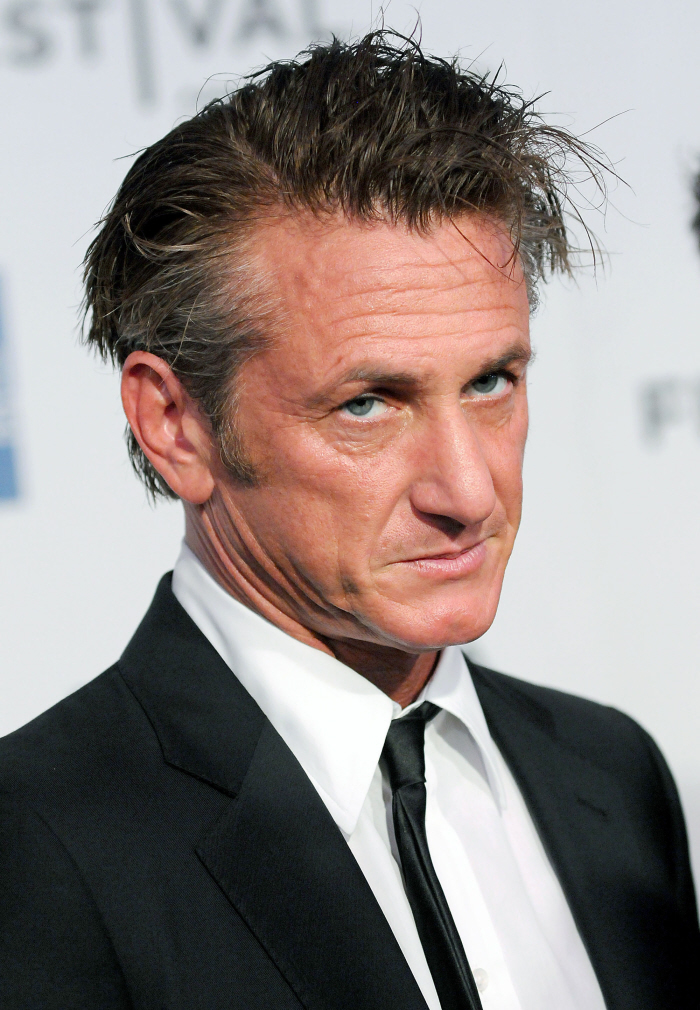 The first thing that I read this morning was an email from Bedhead asking what was going on with Sean Penn in these photos. Bedhead's theory (that she came up with independently) is the same theory that CB and I were working on more than a month ago. At that time, I was looking through photos of Sean and it suddenly struck me: the man wears a toupee, and it's a really sketchy-looking toupee at that. Well, in these photos, Sean's hair isn't looking so rug-like, but now we're wondering if there are some hair plugs at play.
Anyway, this was Sean flying solo last night at the Tribeca Film Festival. He looks all kind of rough, but he also looks like an old guy who is trying desperately to keep up with his young girlfriend. That's a look, you know? The look is tired, slightly depressed, with a hint of shame. He also looks a bit thinner, which is no surprise because he's been photographed working out and jogging quite a bit since he and ScarJo got together. He's worried about his saggy ass! But ScarJo doesn't care:
SCARLETT JOHANSSON's mega-entrancin' 24-years-older SEAN PENN, reassuring pals who worry he's getting too serious too fast that she's "not rushing into anything" after her painful breakup with hubby RYAN REYNOLDS – but ScarJo confesses she loves sitting at the feet of (so to speak) the…er, aged sage!

"Scarlett says every day with Sean is an education equivalent to a college course – he's so worldly and knowledgeable," reports a friend.

"She knows she married Ryan way too fast, but insists she's a quick learner. Even though marriage seems to be on Sean's mind and he's pushing things a little fast, Scarlett's doing her best to hold him off at the pass."
[From The National Enquirer]
I've said it before, but I buy that dynamic a lot more than I buy the whole "Sean is telling ScarJo to lose weight, and she'll do anything he says" dynamic. While I don't think ScarJo is the brightest bulb, I think it's more likely that Sean is in a ScarJo biscuit-haze equal to her own dong haze. They're just sexed up and loved up and enjoying every (shameful) minute.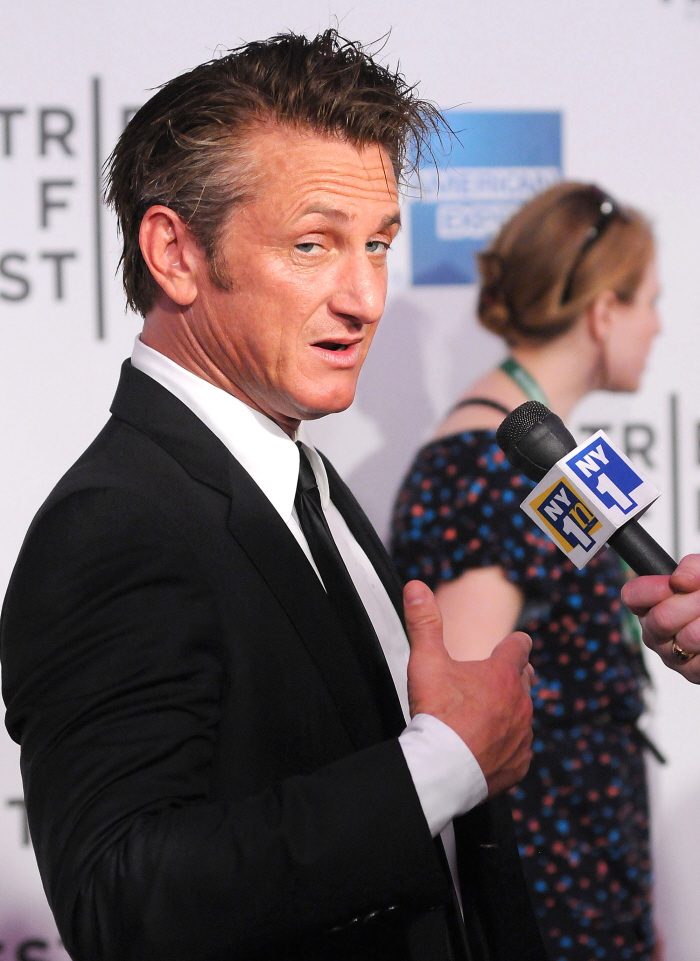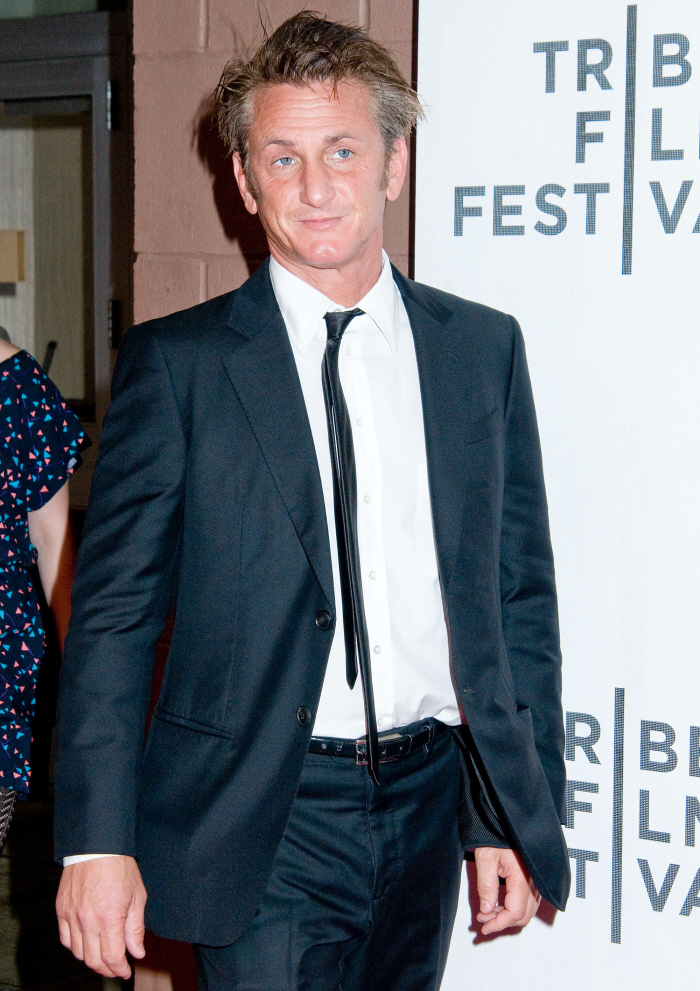 Photos courtesy of WENN.