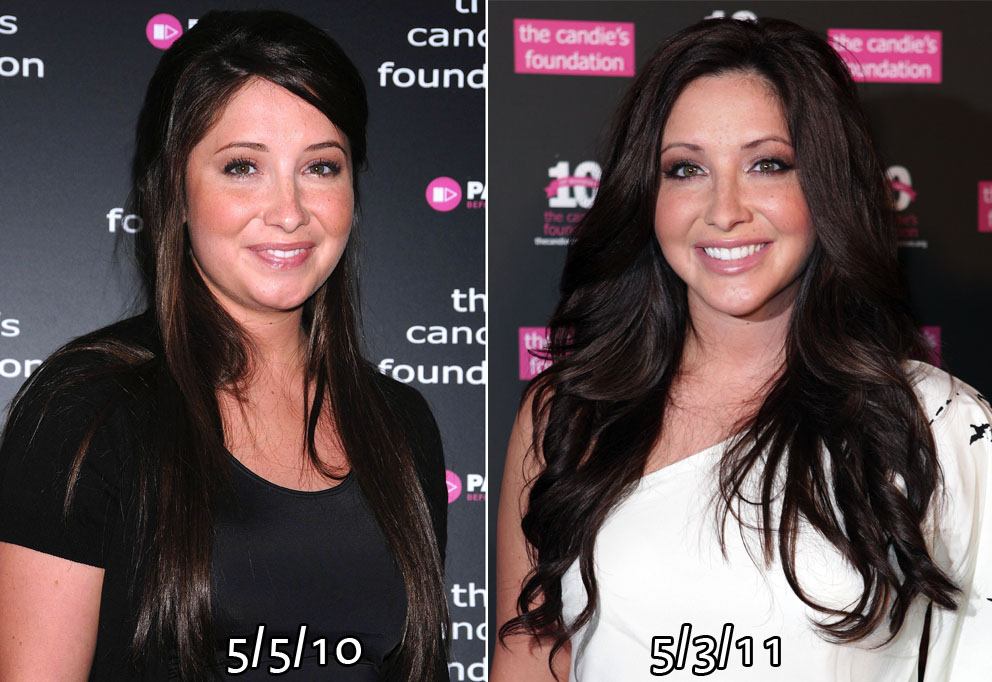 Bristol Palin told People Magazine last July, back before she went on Dancing With The Stars, that she was working as a receptionist at a dermatologist's office in Alaska. (I said at the time that it was probably the same dermatologist who did her mom's Botox.) Last fall, Levi Johnston's sister accused Bristol of getting a breast reduction and liposuction in an effort to look "Hollywood." It kind of made sense in light of the fact that she was working at a dermatologist's at the time. It was hard to tell if she had anything done, but all that has changed.
Bristol, 20, showed up at a Candies benefit on Tuesday with a whole new face. She lost weight and she looks great, but the changes in her face look like more than just weight loss and overplucked eyebrows. Check out these before an after pictures.
As Maureen O'Connor at Gawker points out, she looks like a different person. One of their commenters offered up a photo of Bristol in 2009 when she was thinner, and it's clear that the differences in her face are not from weight loss alone. Wasn't she so pretty?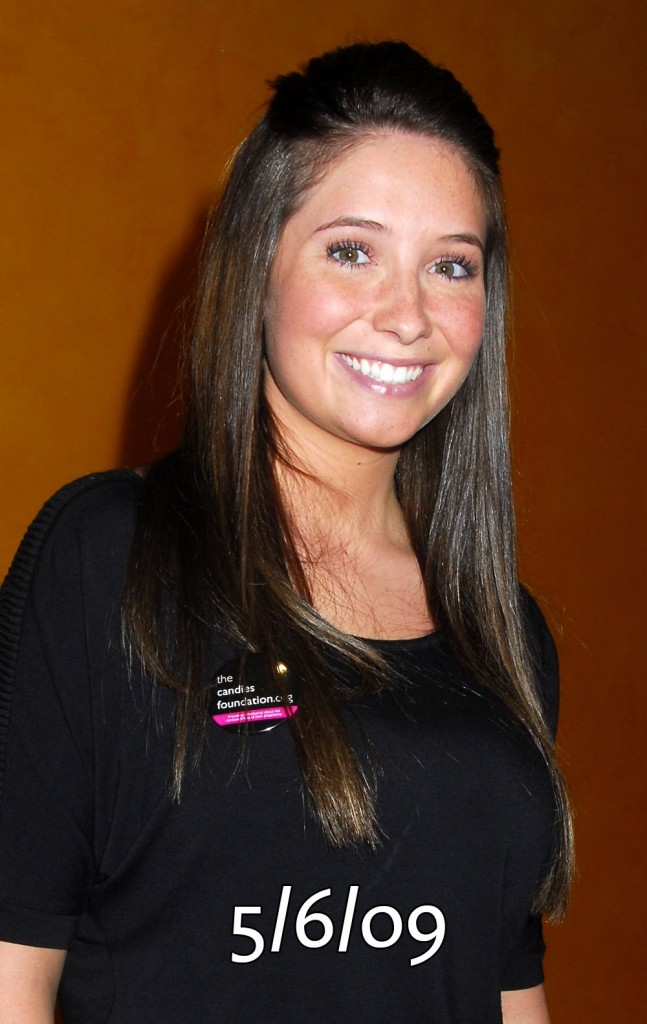 And here's a photo of Bristol from February of this year. It's just a screenshot of her on E!, but it shows how she looked after she lost weight.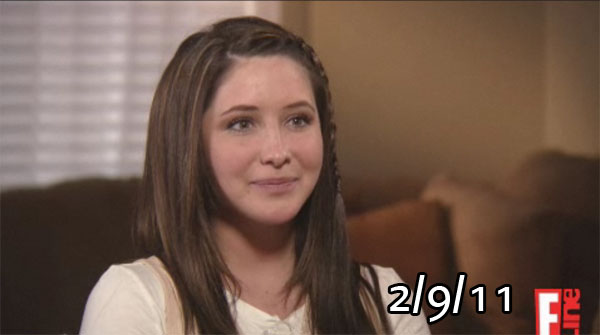 Other commenters on Gawker speculate that the new look is the result of "Weight loss, lipo around the neck and lower face, chin implant, lip filler" and/or an "eye lift". Commenter Francesletigre notes that Bristol could have had "buchal fat pad removal. We have these grape to worm size pieces of fat in our faces that can easily be sucked out through the mouth. This is the very hot, yet secret procedure to show your cheek bones and thin your face 5-10 pounds." I would say it sounds great in theory, but I'm seeing the results and they look pretty plastic.
Let's point this out again – Bristol is just 20 years old! Doesn't she look like a 30 something who had a little too much done in an effort to look "fresh"?