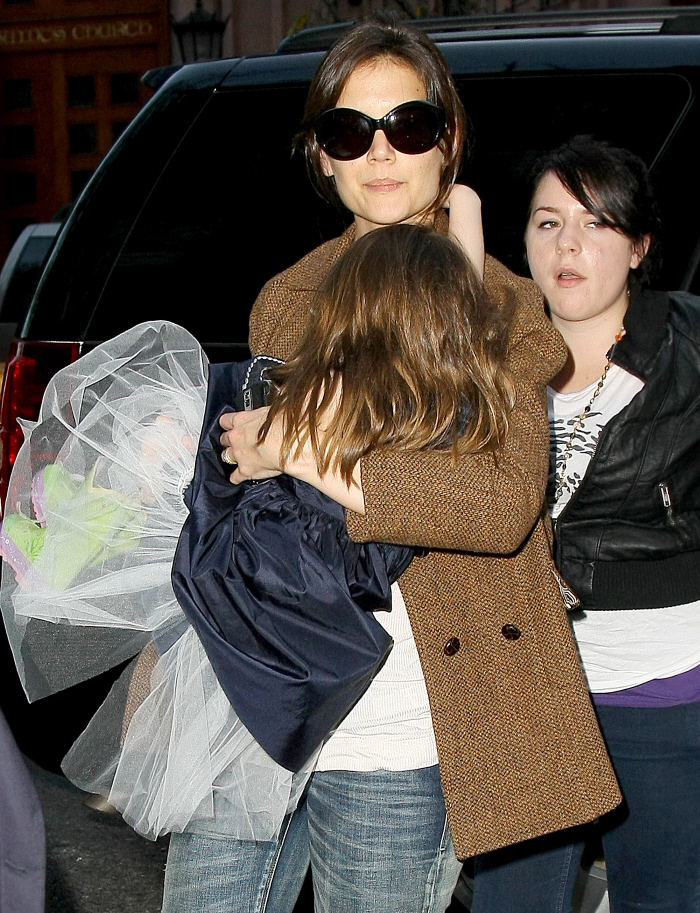 The last time I really paid attention to Isabella Cruise (daughter of Tom Cruise and Nicole Kidman) was when the tabloids reported last year that when she turned 18 years old, she wanted to move out of The Castle d'Xenu and move in with her mom, Nicole. Tom's people ran around and denied the story, and it seemed DOA, especially considering that Isabella rarely leaves her step-mom's side. Bella is photographed with Katie Holmes and Suri a lot – although Bella doesn't seem to spend much time with her dad.
Actually, you know what? That wasn't the last time I thought about Isabella. I thought about her when Nicole Kidman gave this interview, where Nicole said about Bella and Connor: "They live with Tom, which was their choice. I'd love them to live with us, but what can you do?" It was one of the rare times Nicole ever made reference to her non-Sunday-Rose-Faith-Margaret babies. And it made me sad for Bella and Connor, because I get the feeling that they're totally indoctrinated in the Church of Scientology, and that Nicole didn't fight it. I also think that if Bella really did want to move in with her mom, Nicole wouldn't really "love" it.
Anyway, I found this new story about Bella and Katie Holmes very interesting on several different levels:
Tom Cruise's oldest daughter is joining the family business. While Isabella "Bella" Cruise won't be lighting up the silver screen anytime soon, she's recently taken on the role of apprentice at stepmom Katie Holmes's fashion label Holmes & Yang.

"Kate's designing and [Bella] is just working her way up," a beaming Tom Cruise told PEOPLE at the Simon Wiesenthal Center and Museum of Tolerance National Tribute Dinner in Beverly Hills Thursday, where he was joined by Holmes and son Connor.

"She's an artist, Bella, so it's really great that she gets to work with it," he added. "She's loving it."

While her family gathered at the Beverly Wilshire Hotel to support Cruise, who was honored with the Humanitarian Award, 18-year-old Bella was on a flight back from New York City where she's been learning about the burgeoning Holmes & Yang line.

"This is my wife's company, so you talk about movie sets with me, I can tell you [about] that," Cruise joked while attempting to explain what exactly his daughter is doing with her step-mom's brand. "You've got to go to all these different factories and verify and make sure you get the correct clothes," he said.

And is the father of three proud of his daughter's new design aspirations? "I am," he confirmed. "It's wonderful!"
[From People]
On one level, it's kind of nice that Bella and Katie both have a life-line in each other. They can go off and "design" – something that I hope involves drinking, eating, laughing, being girly and having fun. On another level, it's just funny/sad. Katie's Holmes-Yang line is so busted and stupid, but hey, maybe it will be a good experience for Bella.
One last thing about Katie – you remember these photos of Katie looking kind of bumpy and pregnant? Katie's rep went to E! News and said: "She's not pregnant and this photo looks doctored." Bitch, please. I mean, sure, I don't think she's pregnant. But the photos aren't doctored. Katie just has a little tummy. It's no big deal.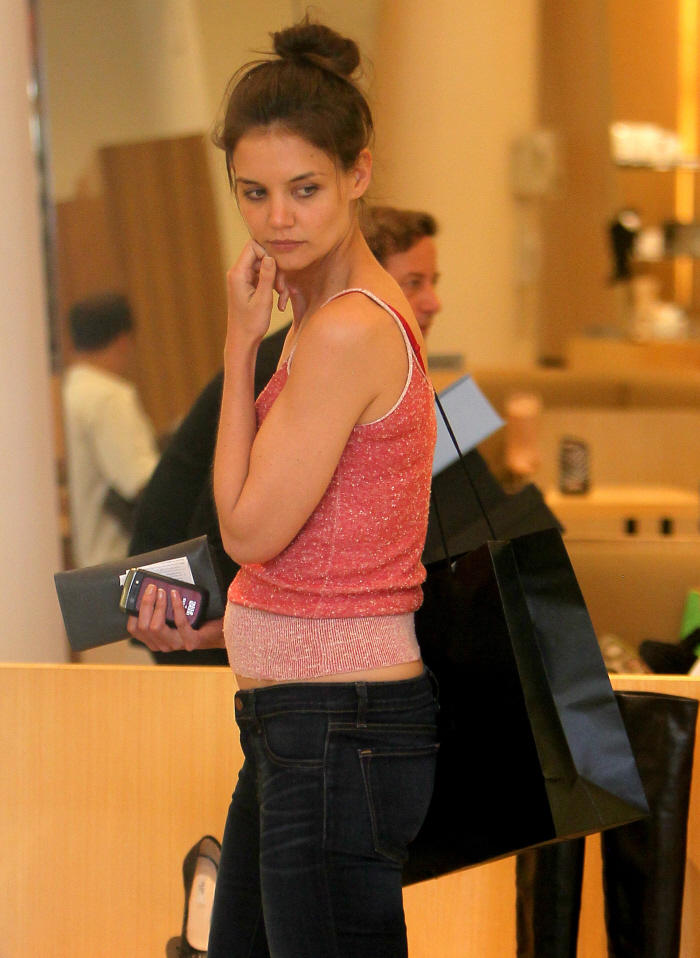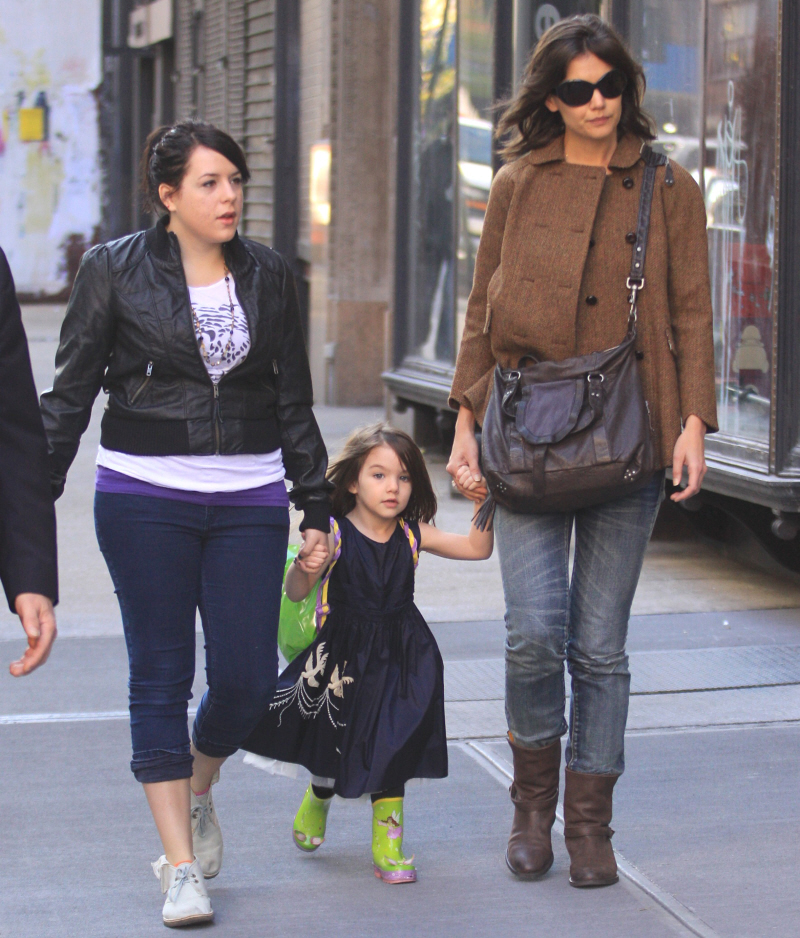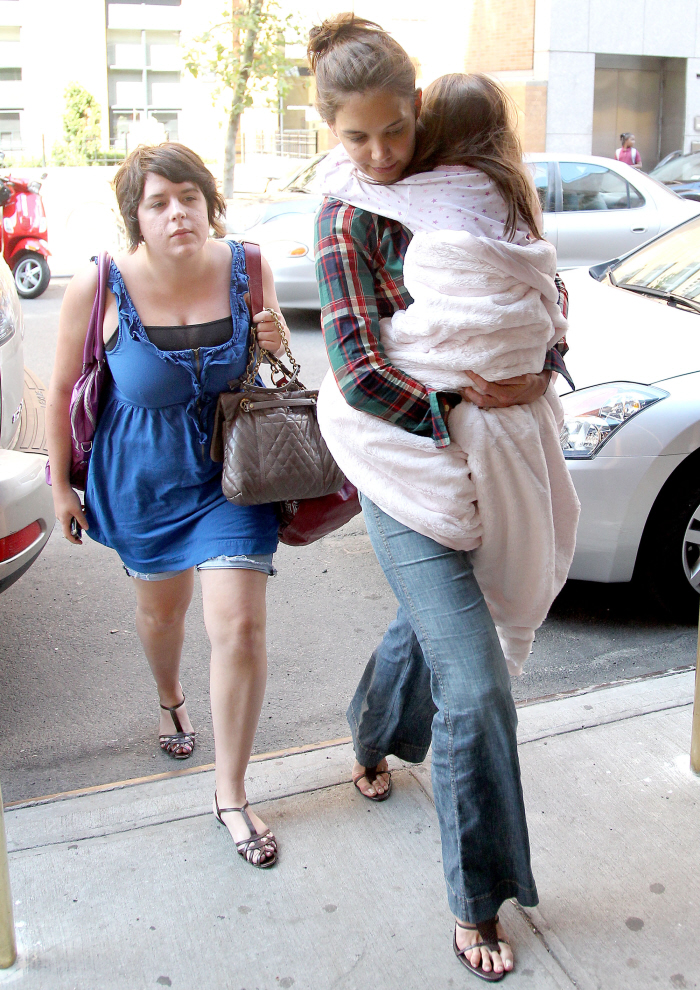 Photos courtesy of WENN.