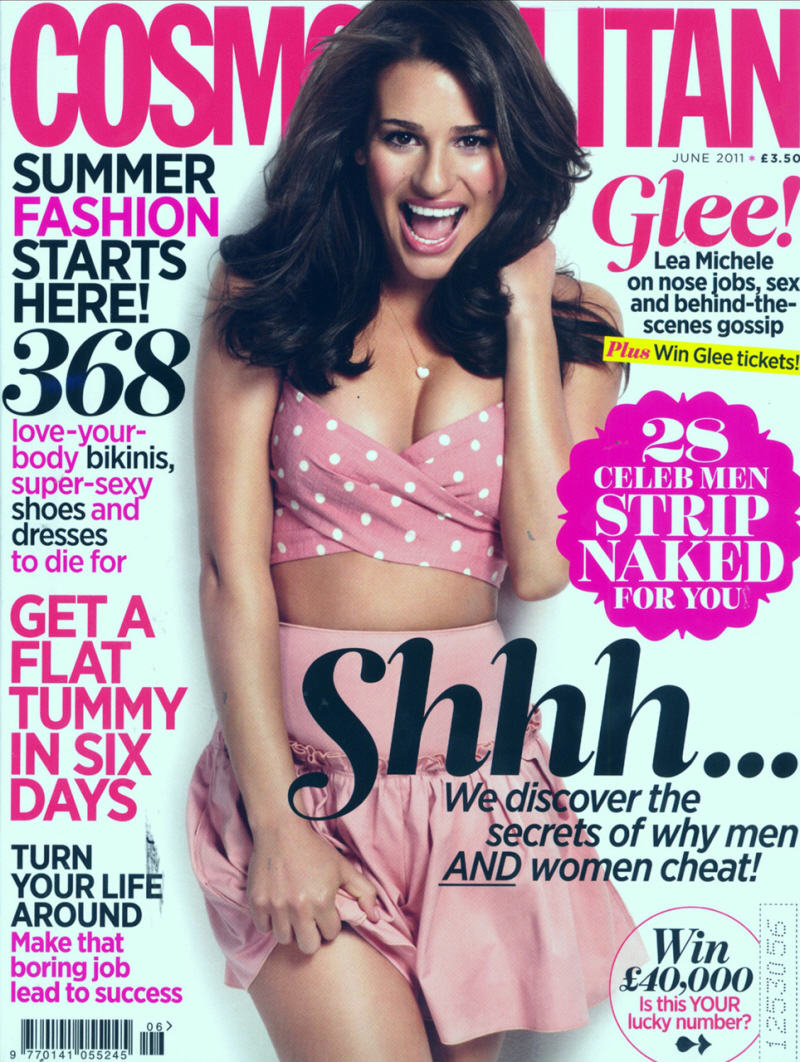 Here is Lea Michele's June cover for Cosmo UK. I could have done without the open mouth, honestly. Lea annoys me, and I think she deserves much of the negative publicity she gets, but I don't like people ragging on her "unconventional" face. She's a pretty girl… but a lot of depends on her styling and her angles. Lea on a magazine cover with her mouth hanging open in an unattractive "RAWR" gawp … it's just not pleasant. Anyway, in the interview, I feel like Lea is trying to tone down the crazy a little bit, but of course, she's still talking about how beautiful she is and how she's the best, the greatest, the most important person ever. Not really, but I feel like that's the subtext of Lea's interviews:
Lea on her own high school experiences: "I wasn't a goody-goody… I loved to have fun. I never did drugs. Acting always came first. I was lucky, because I really believed in who I was."

Lea on her career path: "I knew I wasn't going to end up on a Disney half-hour show. I mean, look at me! I do''t look like those girls. I just wanted to do a guest appearance on something like 'Grey's Anatomy.'"

On nose jobs: Lea admits "of course I thought about it" when it comes to nose jobs, but she never took the rhinoplasty plunge, saying, "I'm sooo thankful that I didn't."

Lea on her dad, and her boyfriend: "My father makes me laugh – my sense of humor comes from him – but at the same time, I know he's going to take care of everything… I see some of that in my boyfriend."

Life beyond Glee "Take a shower, put on a bathrobe, pour myself a glass of wine and Skype with [boyfriend] Theo [Stockman]. That's the best."

On Glee hookups: "(The public) thinks that everyone is sleeping with everyone. We spend every minute of every day together, and when we're finished we all go out to dinner, so of course they think we're hooking up. I'm thankful that it doesn't happen. If people hooked up, there'd be awkward tensions."
[From Pop Crunch & OMG Music]
Quick takes: I don't care if you have a great relationship with your wonderful father, it's creepy to talk about how your boyfriend reminds you of your dad. What else: I'm glad Lea didn't have a nose job too – her nose is absolutely fine, and it suits her face. However, the subtext of the comment seems to be "I'M SO GORGE!!!" Last thing: Glee cast members hooking up… yeah, my guess is that they're hooking up, it's just that Lea isn't doing any of the hooking up, so now she's trying to play it like no one is.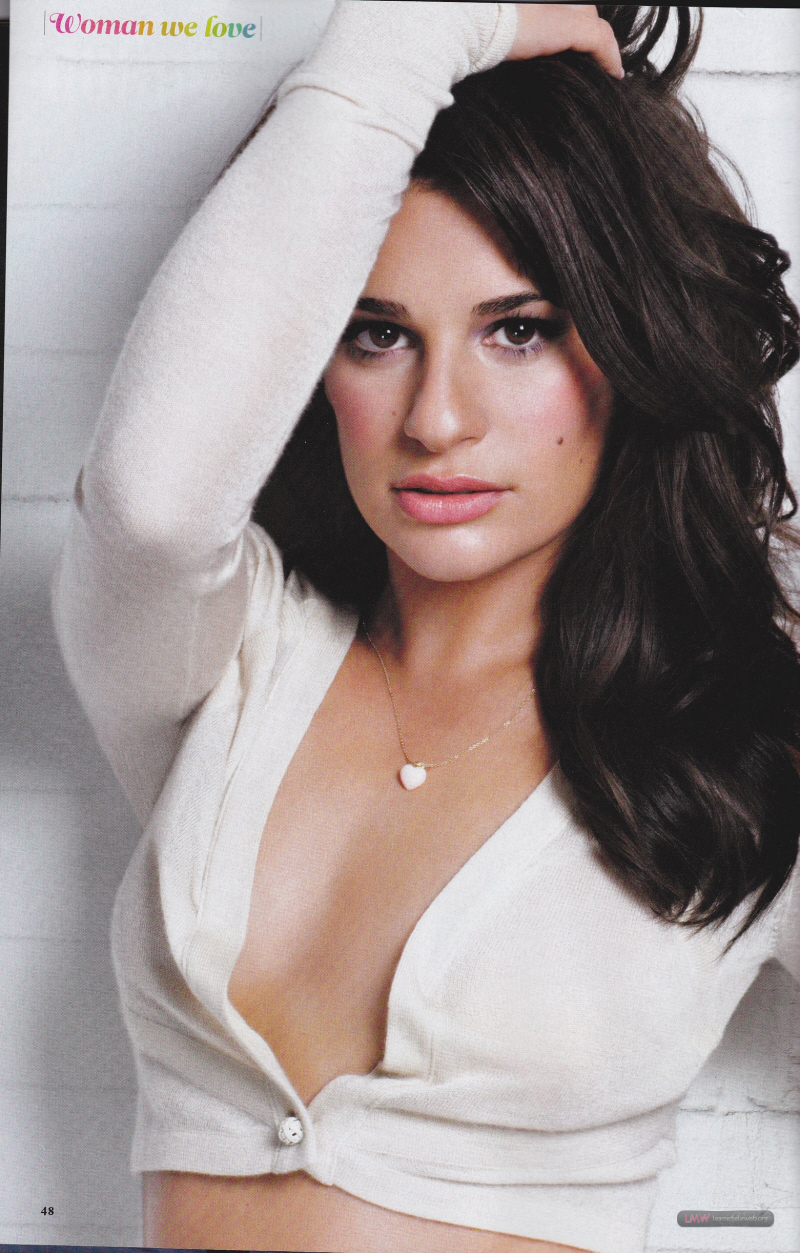 Photos courtesy of Cosmo UK.