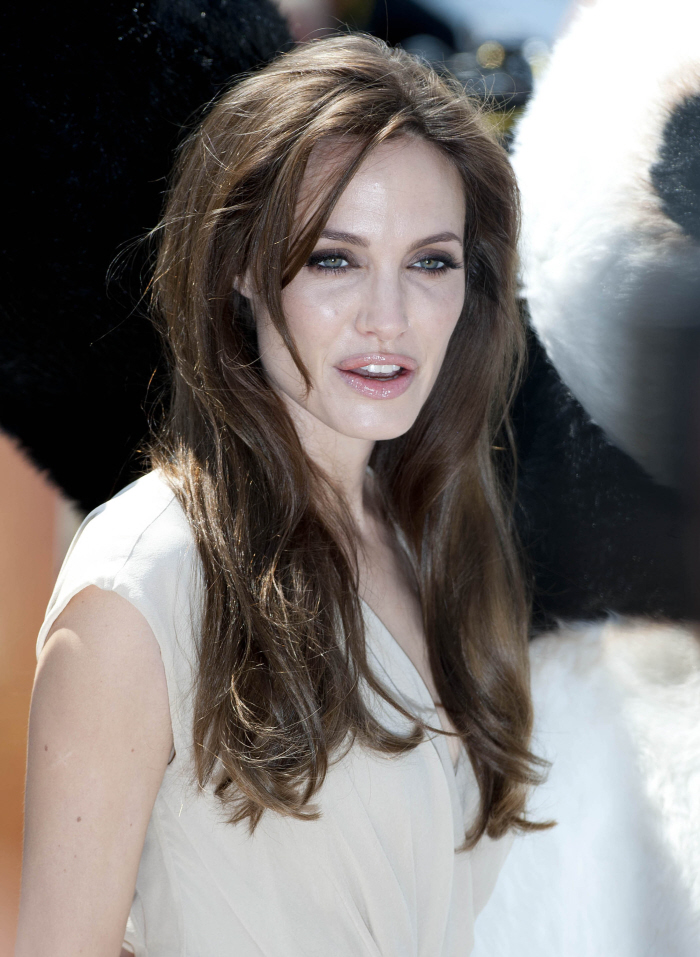 Last week, Chaz Bono got a lot of attention when he answered a question about Angelina Jolie and Brad Pitt's daughter Shiloh. Chaz said: "I would love to talk to them at some point… to at least let them know we have this resource for them if they ever need it. People get too freaked out about kids and what to do with kids. If you just let kids do what they need to do they usually have the right idea." People kind of overreacted to Chaz's statement, but in the defense of those people, Chaz shouldn't have even gone there. Shiloh isn't even 5 years old yet, and she just has a cute little pageboy haircut and she dresses like a tomboy and she thinks her brothers are the coolest people on earth. This is not about gender identity. This is about a little girl marching to the beat of her own drummer.
Anyway, OK! Magazine has a story based on quotes from an "insider" claiming to know what Angelina said and thought about Chaz's comments. Yeah… it's probably a fake story, but it surprises me that Angelina could get through all of those Cannes interviews without anyone asking about it:
Angelina Jolie fumed when she was told that Chaz Bono had spoken about her daughter Shiloh in an interview.

"Angie really feels that her kids are off-limits," says an insider. "People have been openly discussing Shiloh's sexuality for a while, simply because she dresses like a tomboy. It's ridiculous. She's not even 5 and she's already labeled as having a gender crisis? It's upsetting to them – it would be to any parent."

Angelina resents the attention Shiloh's tomboy ways have attracted.

"The way she sees it is that it's perfectly normal for little girls to be tomboys when they're that age," says an insider.

Experts say Angie has the right attitude.

"Tomboys generally don't want to be boys – they just don't want to be girly," says Dr. Vicki Panaccione, a child psychologist and the founder of the Better Parenting Institute. "It's more a desire to engage in activities traditionally considered for boys, and a disinterest in playing out feminine roles. However, this does not mean that they don't eventually want to be women; they just may not be as feminine or interested in girl things."
[From OK! Magazine, print edition]
This quote bothered me: "The way she sees it is that it's perfectly normal for little girls to be tomboys when they're that age." It's perfectly normal for girls to be tomboys when they're ANY age. Just because teenage or adult women wear pants, have short hair and/or play sports, that doesn't make them any less than "normal" for the love of God. I also don't think "Angie really feels that her kids are off-limits." I think Angelina is aware that people say stupid crap about her kids, and she deals with it by simply defending her kids or ignoring the criticism. Go back to her Vogue interview last year – she didn't pull the "no one should talk about my children" angle, she just made it sound like Shiloh is just a cool, wonderful little girl with Montenegro Styles, WHICH SHE IS.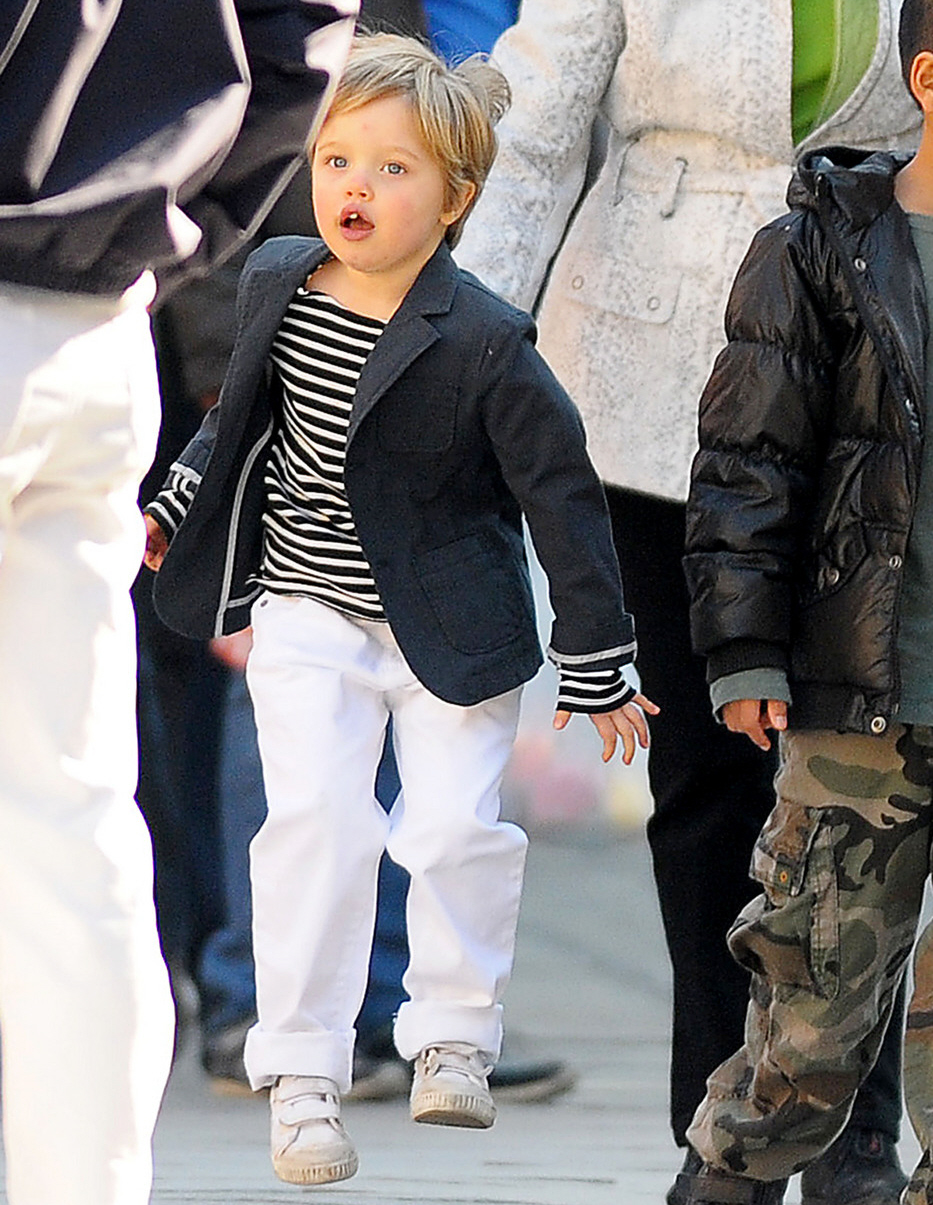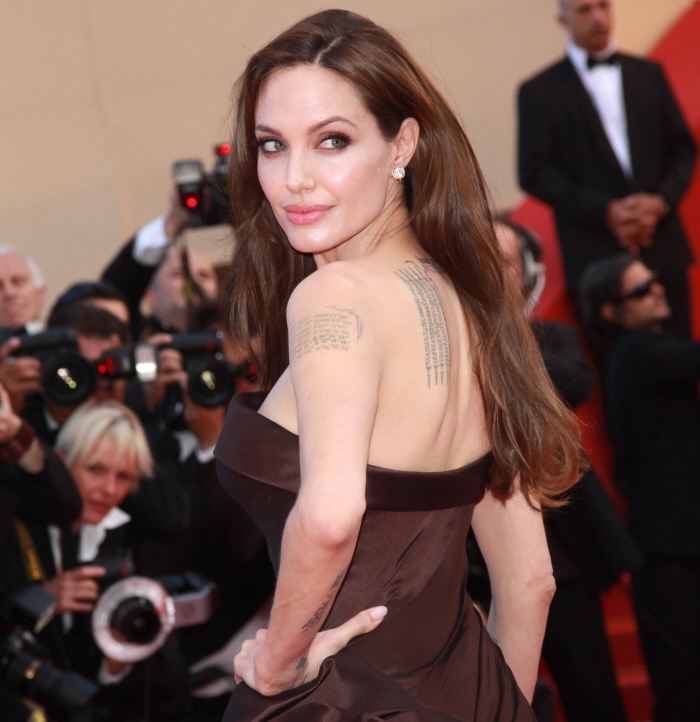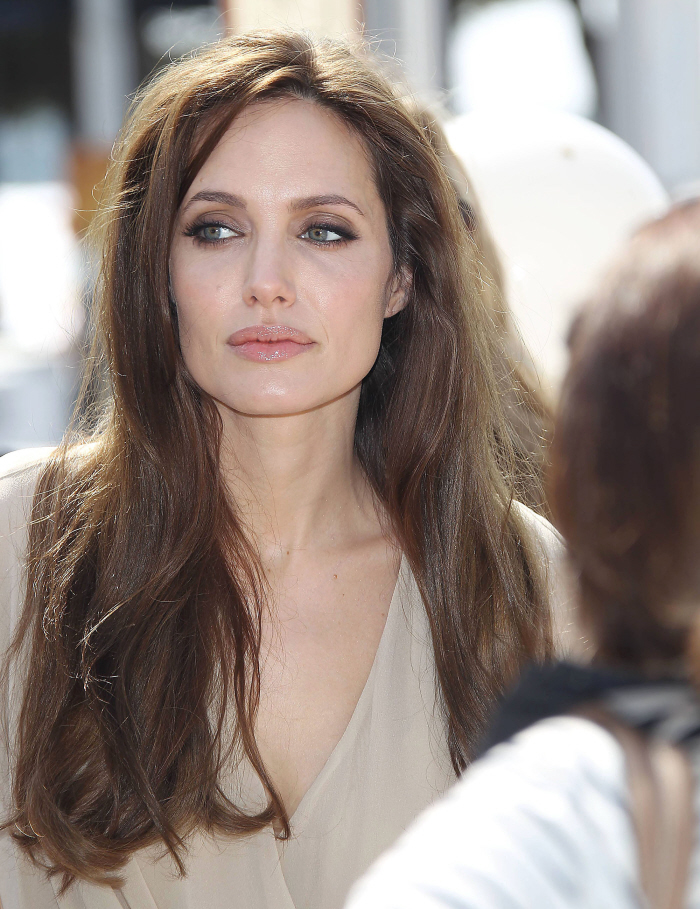 Photos courtesy of WENN & Pacific Coast News.