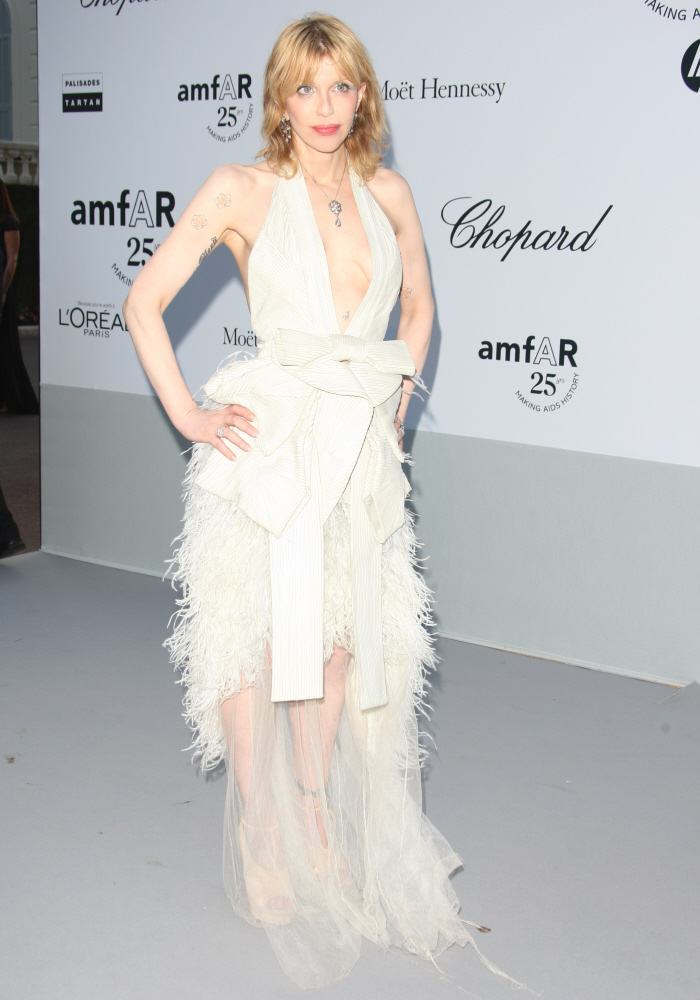 Last night was the big AmFar gala at the Cannes Film Festival, so we've got lots of good photos and hit-or-miss fashion for you today. I'm splitting up the fashion into two posts, so we can talk about everybody that we need to. First up: The AmFar Crasher. I don't know if Courtney Love actually crashed the gala mind you, but judging from the photos, it seems like she might have. Her face actually didn't look bad, but the rest of her is a mess. I wish Court would decide who she is, what image she wants to give people. Does she want to be the grizzled rock star? The aging diva? The Beautiful Star? I think she wants to seem like all of that, and then some, which is why we get this mess. Courtney trying to sweet-talk Karl Lagerfeld, who isn't having it. Courtney tripping over herself, her boobs hanging out. It's all kind of gross. The dress is Givenchy, by the way. Never would have guessed that.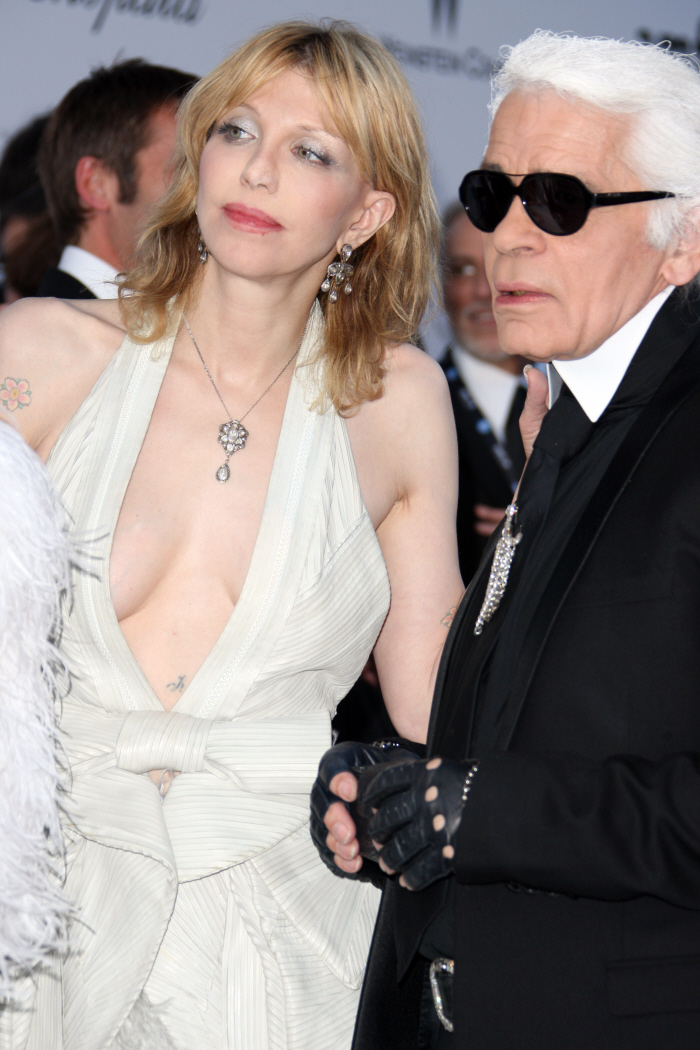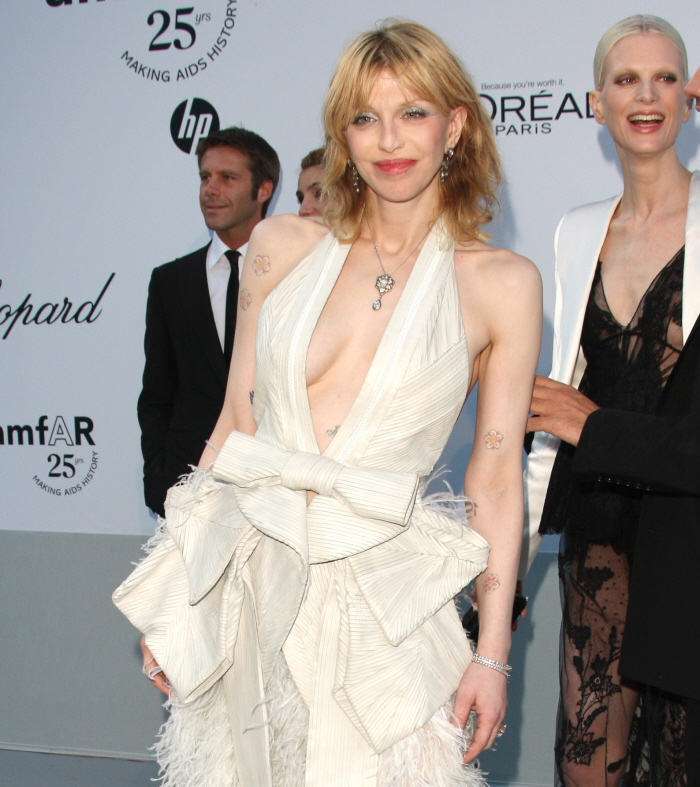 Next: Doutzen Kroes and her lover/baby-daddy. Kroes was one of the few girls to go short, and she was one of the few to do a bold color. I don't think the dress itself is all that stunning, but Doutzen doesn't need much to be magnificent.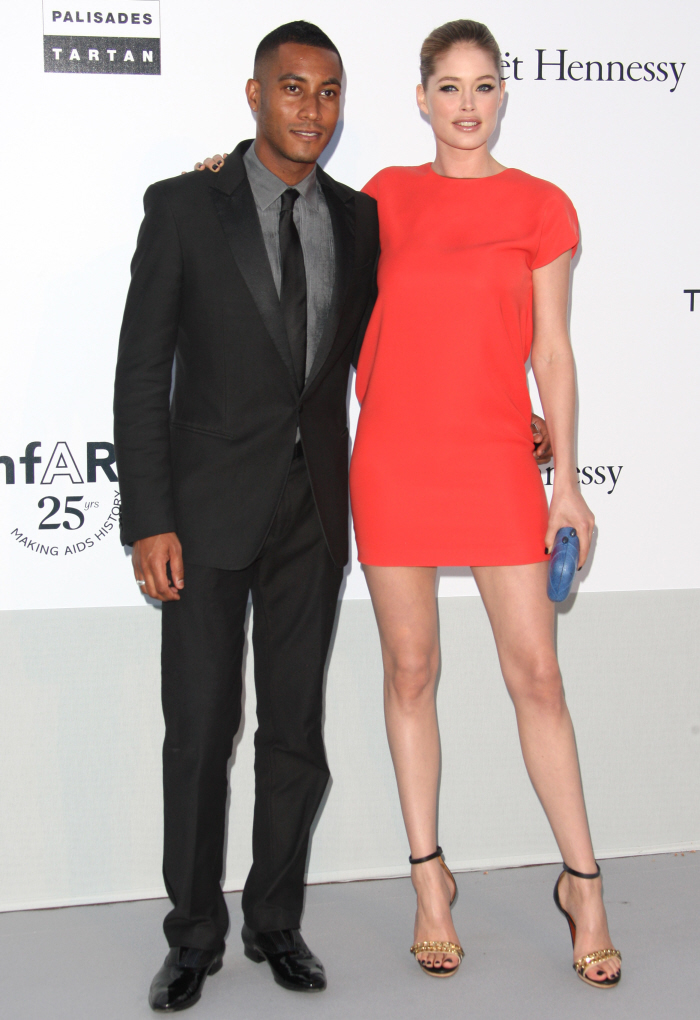 Janet Jackson was one of my best-dressed ladies of the evening. I love this two-piece Haider Ackermann, and I think this looks absolutely gorgeous on Janet. She's covered up, but the hint of cleavage is super-sexy, and her hair and makeup are gorge. Take notes, Courtney Love.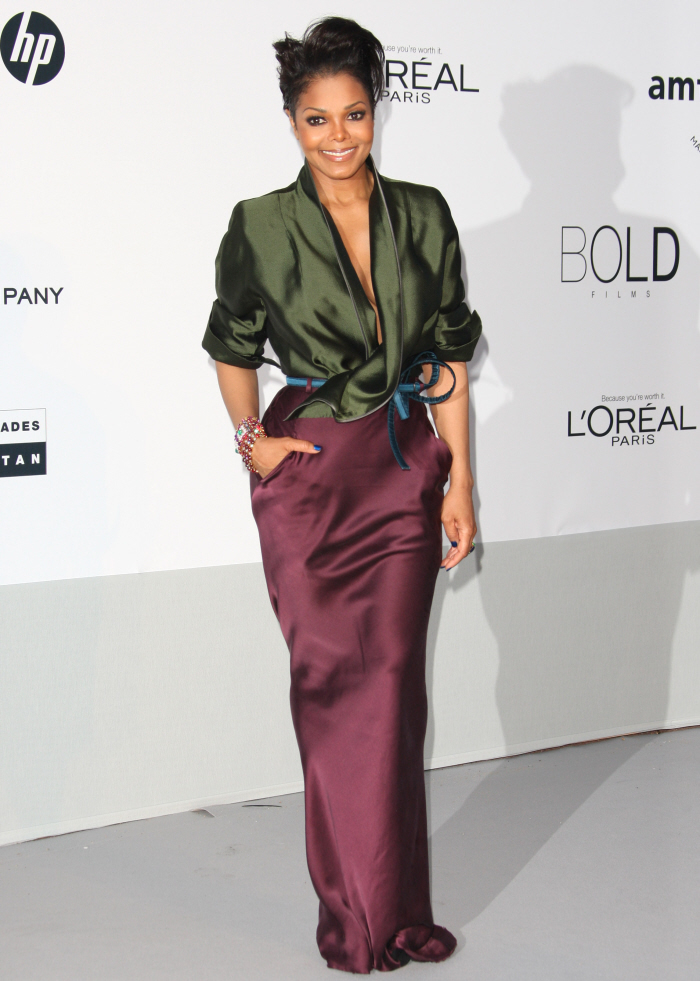 Donatella Versace! In Versace, I'm assuming. Orange skin, white-blonde hair, yellow dress. Sure. She's like really gross yogurt.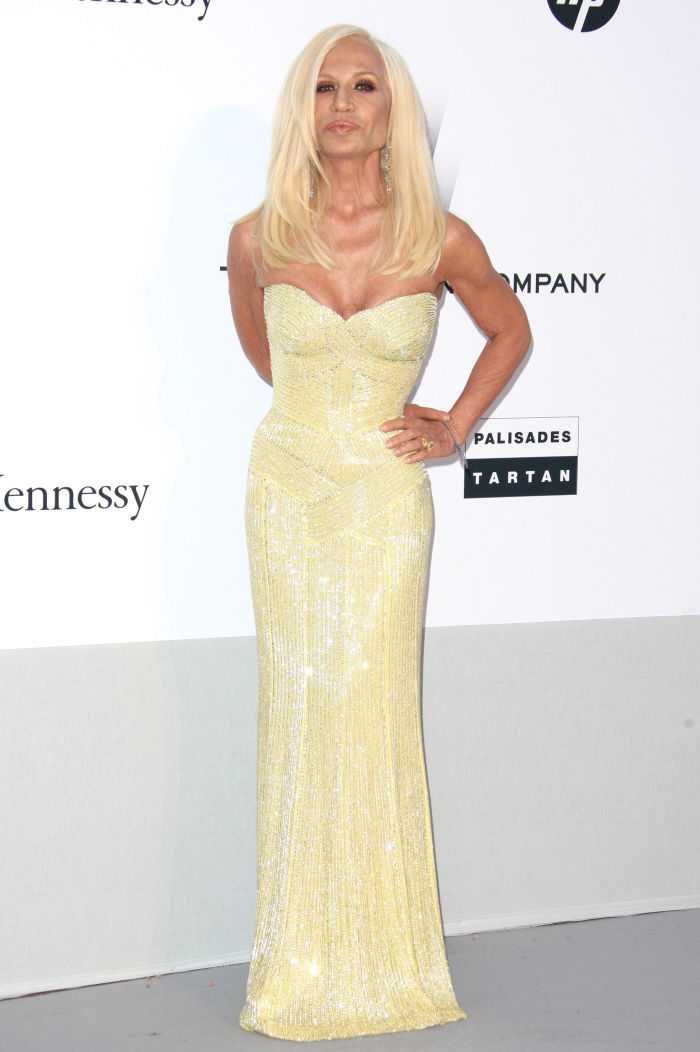 Uma Thurman in Chanel… magnificent. Her last attempt at Chanel was really unflattering and fug, but this is so gorgeous.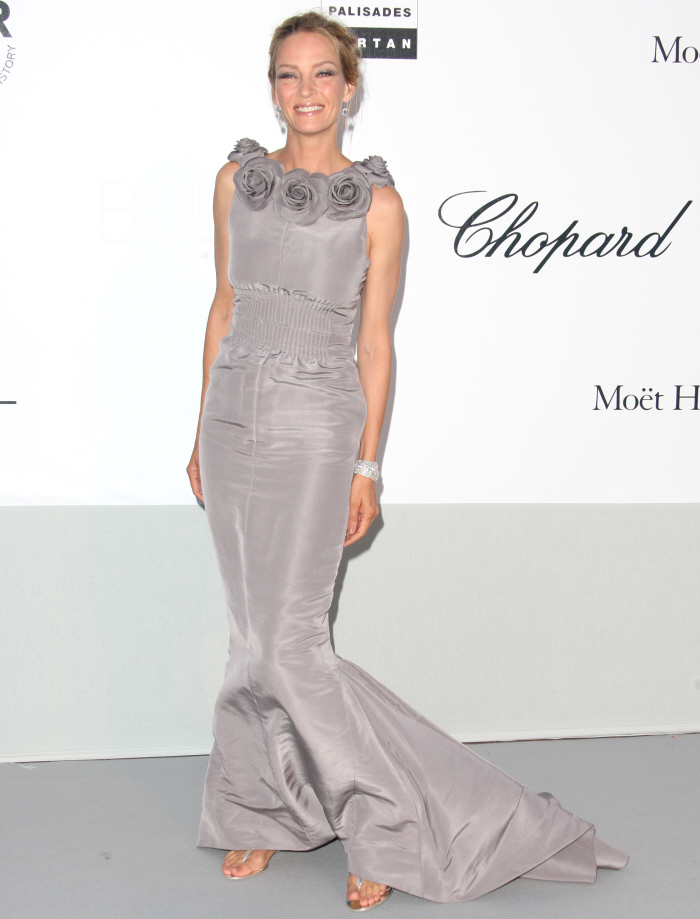 Photos courtesy of WENN.