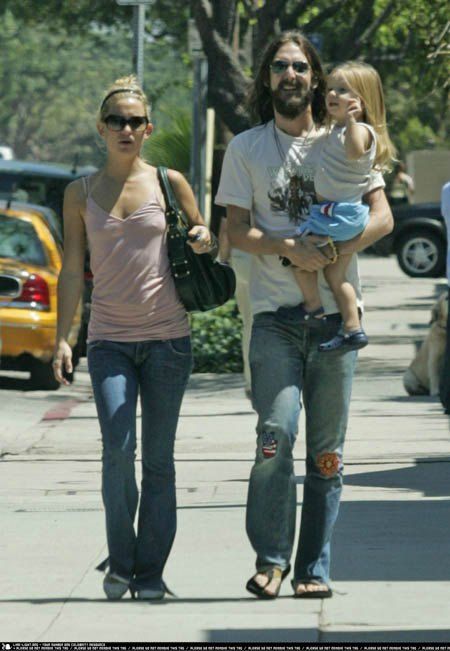 It looks like Kate Hudson and Chris Robinson aren't over after all. Just two weeks ago the couple announced that they were separating after 6 years of marriage. Speculation was rampant that Kate was romancing her "You, Me and Dupree" co-star Owen Wilson. Wilson threatened to sue over allegations of infidelity, and insisted that he's not with Kate and is single. Hudson and Robinson were seen out with their three year-old son, Ryder, less than a week after they announced their separation. It looks like they may be trying to give it another go, and Page Six reports that they're going to watch NASCAR together. Yeah, that will cement a shaky relationship:
OWEN Wilson, who? It looks like Kate Hudson and her hubby, Chris Robinson, are back on track. So much so that they're planning to spend Labor Day weekend at the California Speedway in Fontana, Calif., watching the Sony HD 500 NASCAR races. A pal of the couple said, "They never really split. They love each other – Chris can be sarcastic and biting, but not with her." Robinson is said to be the bigger NASCAR fan.
Just because they're going to an event together doesn't mean that they're back for good. It just looks like they're trying though, and good for them I guess. There was a rumor that they broke up due to Chris' appetite for dirty sex, and that he got Kate involved in threesomes and orgies. Given some of the statements she's made to the press about fidelity, marriage and relationships, it's not out of the question.
Here are Kate and Chris out with their son on 8/20. [via]