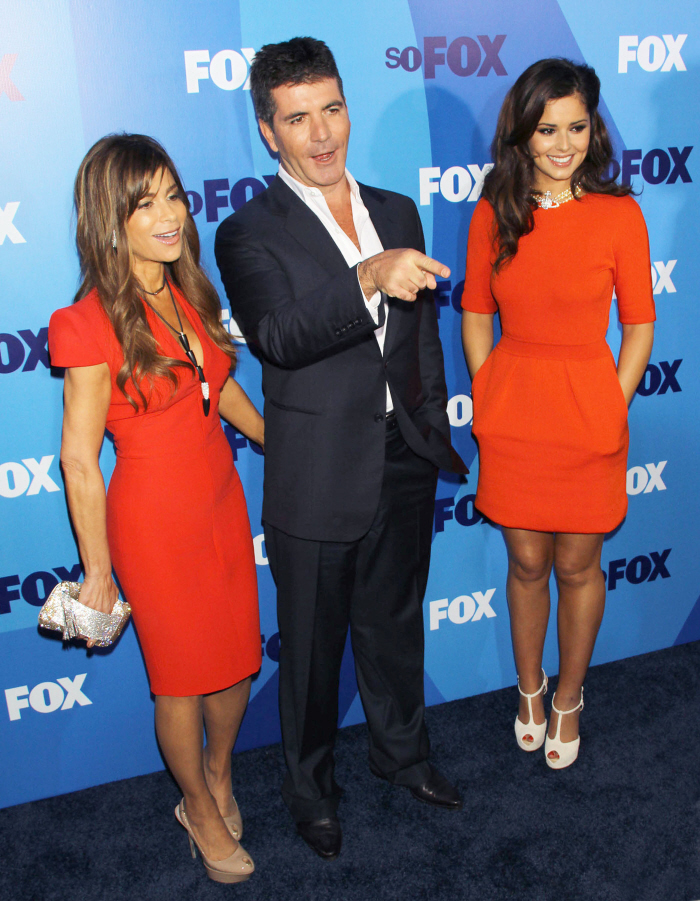 Okay, as the day goes on, we're getting more information about The Firing of Cheryl Cole. Even though I tend to think the girl is useless in general, I feel so bad for her. This isn't like a bad breakup, like a dude you love dumping you and going off with someone younger. In that situation, you still have your career, you can still "fall back" on other things, and you can move on. When you're as big of a celebrity as Cheryl is (in England), being fired from your big American debut before you even got the chance to prove yourself means that your career takes a massive hit. It's embarrassing on every level. It's so awful that it's going to affect Cheryl's career in England. Us Weekly has a report on what really went down on The X Factor set, and they're making it seem like the real problem was that Simon began doubting his loyalty to Cheryl and began thinking that Nicole WhatsIt would be better overall:
Apparently Cheryl Cole just doesn't have the 'X' factor. Thought the panel of judges and cohosts for Fox's X Factor was set once Paula Abdul joined the fray? Think again! In a shocking 11th hour decision that came down Monday, X Factor execs pulled Brit singer Cheryl Cole from the panel and replaced her with Pussycat Doll Nicole Scherzinger. Problem is, Scherzinger was already tapped to cohost with Steve Jones.

"Everyone is freaking out and it's all a bit of a mess," a source close to Girls Aloud singer Cole, 27, told Us Weekly Wednesday after news of the switch surfaced.

Though Internet reports claim Cole's thick British accent was a possible reason for the switch, a source tells Us show creator Cowell was more concerned with his panel's chemistry.

"Throughout the whole decision making process, Simon was really torn between Cheryl and Nicole. He absolutely loved Nicole, really felt like she was the right one, but also knew his chemistry with Cheryl had been great before in the U.K. He finally decided on the more comfortable option and chose Cheryl," a source close to Scherzinger tells Us of Cowell and Cole, who cojudged The X Factor's U.K. installment.

Later, says the Scherzinger source, the mogul felt Cole's appointment was "a mistake."

"With the pressure building for this show to be a success, Cheryl was a much bigger risk and instinctively, as time went on, Nicole felt more and more like the right choice," adds the insider. "Nicole was so disappointed before when she wasn't picked, but now, thankfully, she is in the role she was always meant for. And Simon knows that."

Indeed, a production insider tells Us Cowell is feeling the heat — and rightfully so. "It's his name on the line all the way through this — it literally can't fail," says the set source.

"The chemistry has to be right; it's the vital element that holds this whole thing together. The judges' connection with the audience could make or break the entire project."

Auditions for the American version of The X Factor began in L.A. March 27 and continue Thursday in Dallas; the show will begin airing in September.
[From Us Weekly]
Earlier today, a source close Cheryl told Us Weekly that "Everyone is gobsmacked. This came out of nowhere. She had already been tested countless times. Simon had nothing to do with it. This is the network's doing." Meanwhile, The Hollywood Reporter is still saying the whole thing is about her accent, so I don't really know what the deal is. Oh, The Guardian has provided us with a handy Cheryl-to-American guide too, so this accent excuse isn't going to die down any time soon.
The Mail says that Cheryl is "in hiding" she's so embarrassed. They say Cheryl was told on Tuesday, and she immediately flew back to England and is holed up somewhere. As for the issue of whether Cheryl will continue to appear on The X Factor UK, the Mail's sources say she's "planning to severe all ties" with the show and that she's "royally pissed off. It hasn't worked out. She's homesick and wants to return to the UK. She's had enough. Whether she ends up back on UK X Factor is open to speculation." Poor Cheryl.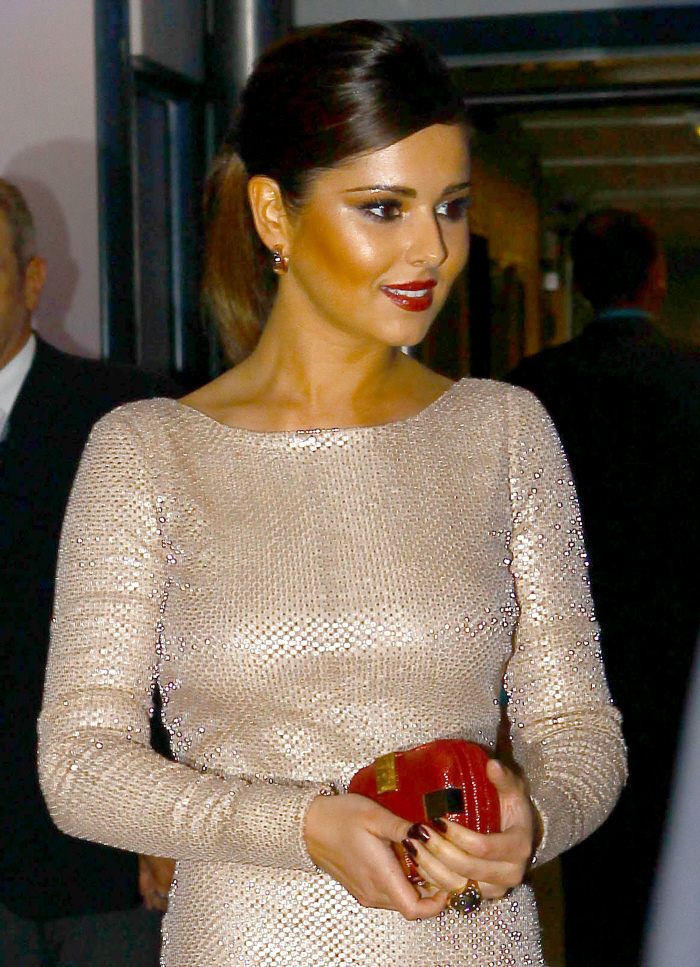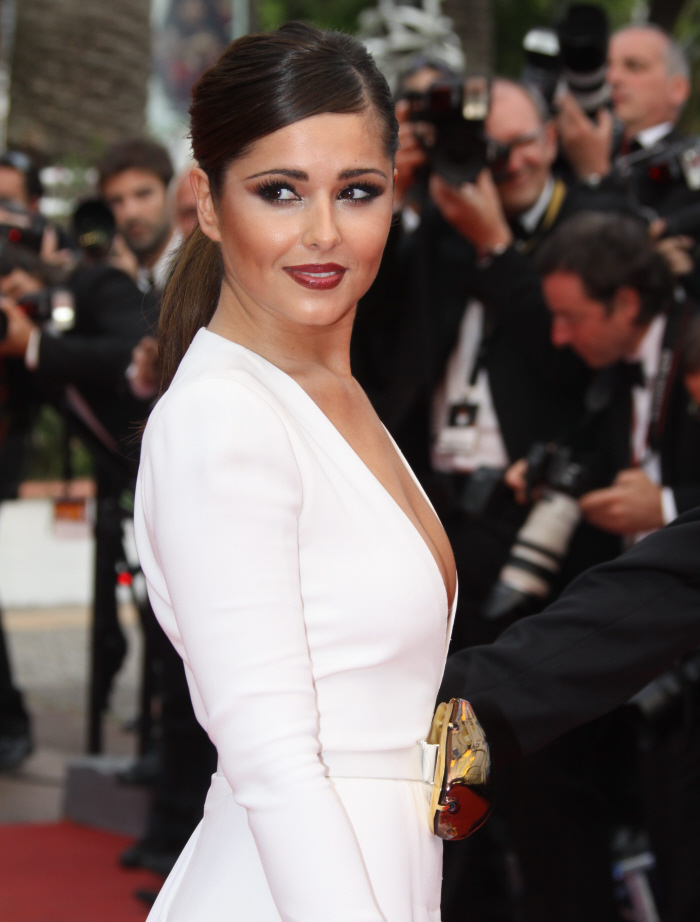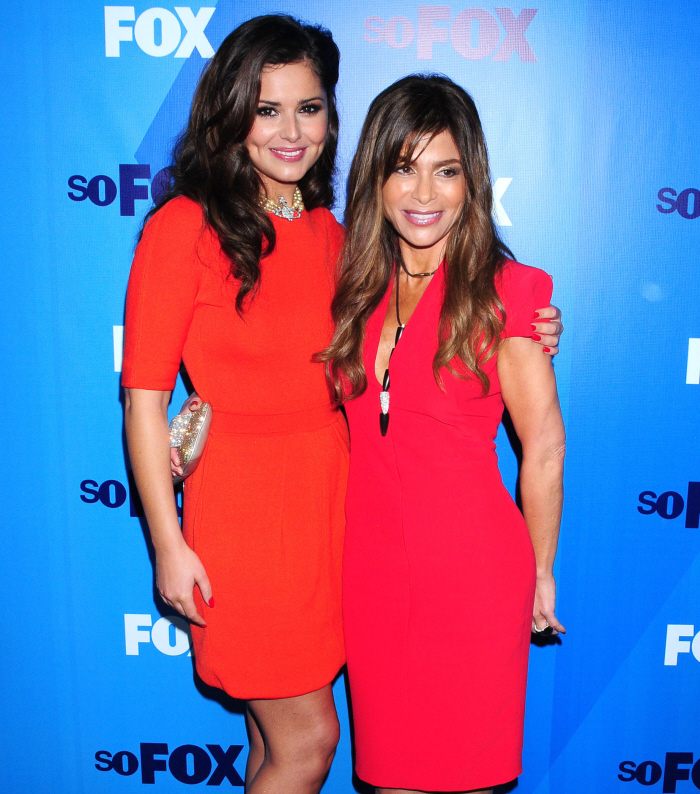 Photos courtesy of WENN.