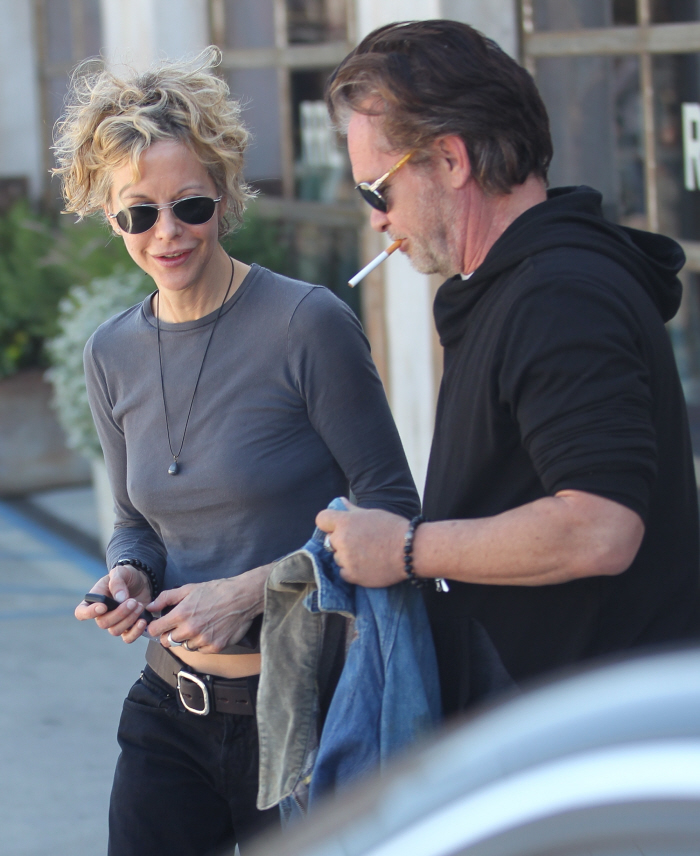 Last we heard from our favorite crusty lovers Meg Ryan and John Mellencamp, they were still going strong, they were loved up all over the country, and John had maybe asked Meg to get pre-engaged. It's the Jumpoff Fairytale! According to this week's Enquirer, John has stepped up and actually proposed to Meg for real. And she accepted, and they're planning July nuptials. So what's the problem? John's not technically divorced yet. Of course, he was still technically married when they hooked up, so this too shall pass, Meg. By the way, for those you who think I'm using "crusty lovers" as a cut on their ages, I'm not. I'm saying "crusty" because that's how they LOOK. Like they haven't bathed. Like they smell bad. Dumb hippies.
Meg Ryan and John Mellencamp are planning a July wedding, the Enquirer has learned exclusively – but there may be a problem. He's still married!

When the couple recently revealed their marriage plans to family members, "John's children were shocked," said a family insider. "They don't think their dad should be getting married so quickly. But she's telling them that Meg is the woman he always wanted and that's that."

John filed for divorce from Elaine Irwin in January. However the split has not yet been legally finalized. The breakup came shortly after John and Meg were photographed walking arm-in-arm in New York, although sources said Elaine has been upset for years over John's wandering eye.

Since then, John and Meg have been inseparable. Meg attends all of John's concerts and recently they were spotted on a romantic getaway in Cancun. Even though Meg's publicist denies there are wedding plans, the insider insists the couple is already working up a guest list for the nuptials, which john wants to have at his Indiana estate.

"Jennifer Aniston and Kenny Chesney are already on the list," said the insider. "John is planning to throw a huge party outdoors on his property, right by Lake Monroe, which is adjacent. He'll be performing with his band and so will a lot of his musician friends.

But John will have to quickly finalize his divorce so the wedding can go off as planned. He is trying to end things amicably with Elaine: "He's saying he's going to invite Elaine to the wedding."
[From The National Enquirer, print edition]
Oh, that should be divine. I hope he DOES invite his new ex-wife to his wedding with his jumpoff. And I hope Elaine goes, gets tanked, and decides to toast the happy, crusty couple. They should sell tickets.
By the way, Meg's rep denied the July wedding story to E! News. But I don't much stock in that, considering Meg's rep also issued a half-assed denial about her relationship with John AFTER they had been photographed together, looking crusty and loved-up. So, will this marriage happen? Considering that Elaine will be John's THIRD ex-wife, I'd say that he's one of those dudes who always has to be in a relationship. You know those guys. The ones who can't be alone for two seconds or they fall apart. That's John. So I'd say that as soon as he's officially divorced, he's probably going to try to marry Meg.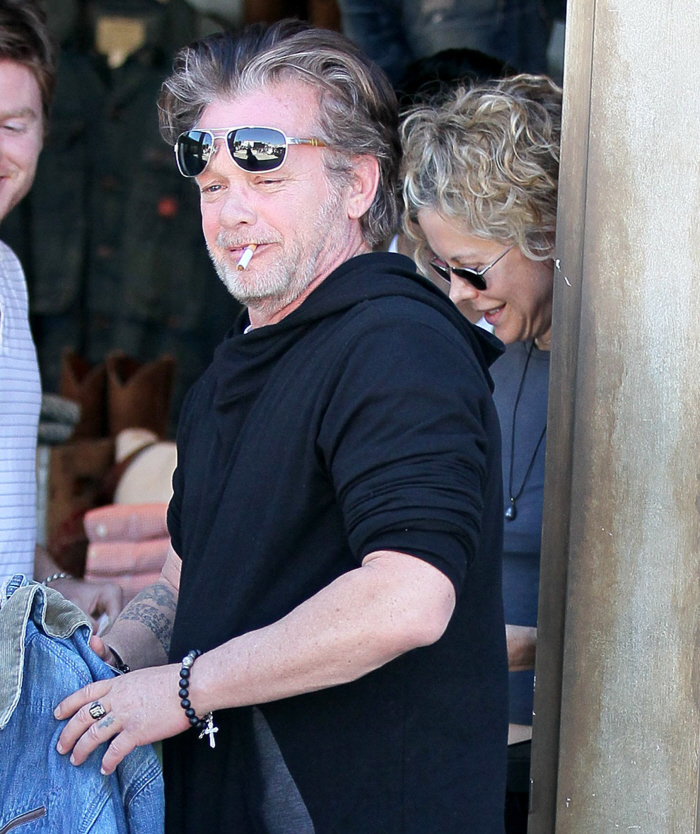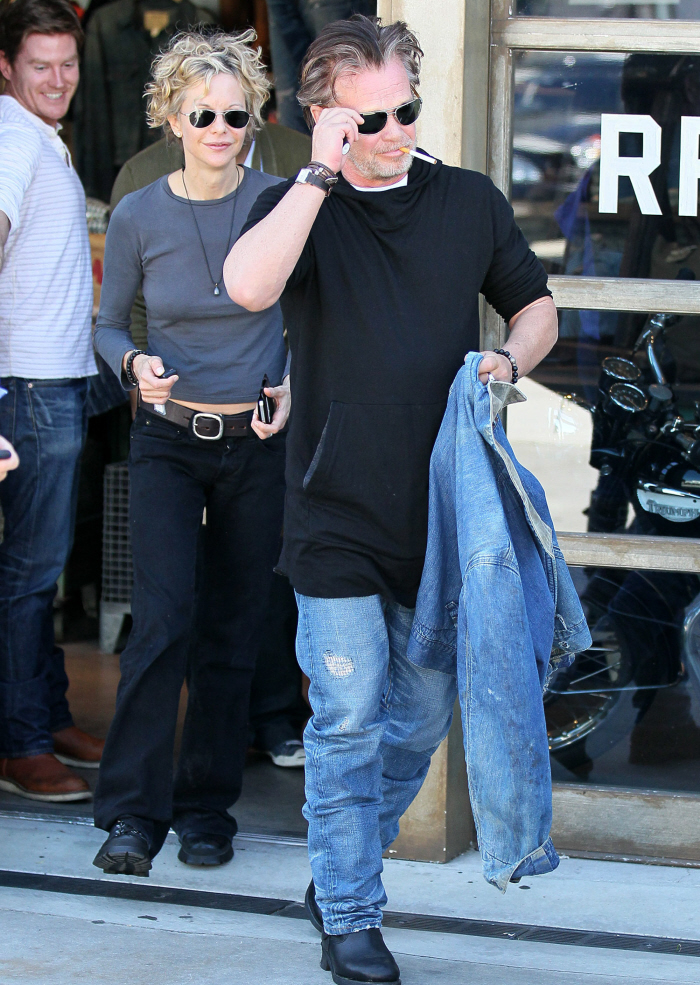 Photos courtesy of WENN.