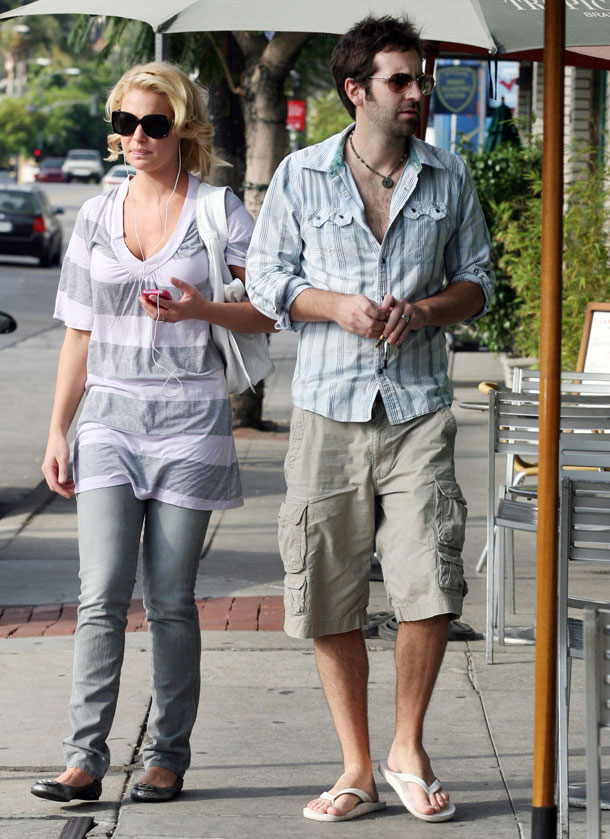 Annoying Grey's Anatomy star Katherine Heigl, 29, is going to be the latest celebrity to adopt a baby, According to the National Enquirer. She has an older sister who is adopted from Korea, and Heigl plans to welcome a little Korean orphan into her home with her husband of under a year, singer Josh Kelley, 28. Katherine said last year that filming Knocked Up turned her off from the idea of having a biological baby. The Enquirer notes that she is also motivated not to get pregnant by her career as it would require her to take time off from working. She's said to have always wanted to adopt given her experience with her sister:
Katherine Heigl and her singer hubby Josh Kelley are adopting a baby, the Enquirer has learned exclusively.

The 29-year-old Emmy-winning actress decided she didn't want to get "Knocked Up" – and the couple expects to start their family with a child from Korea within a year, sources say.

Welcoming a baby from Korea holds special meaning for Katherine because her older sister Meg was adopted from that country.

"Meg has had a profound impact on Katherine's life, which is why she and Josh are trying to adopt a Korean child," a friend close to the couple revealed to The Enquirer.

"They've chosen an adoption agency and have started filing the necessary paperwork. They haven't gone public with the news yet because they want to make sure there are no problems before they make an announcement."
[From The National Enquirer, print edition, October 27, 2008]
The Enquirer reminds us that Katherine said last year that she really didn't want a biological baby and that "I'm done with the whole idea of having my own children. [Giving birth] doesn't seem like any fun. I don't think it's necessary to go through all of that."
Katherine Heigl seems like a self-absorbed twit to me, but if she wants to take in a little orphan that's only a good thing. Hopefully she'll change with the addition of a new baby and realize that she's not the center of the universe.
Here's Heigl going out to eat on 10/13/08. Credit: WENN. She is shown in the header with her husband Josh Kelley on 10/3/08. Credit: Fame Pictures