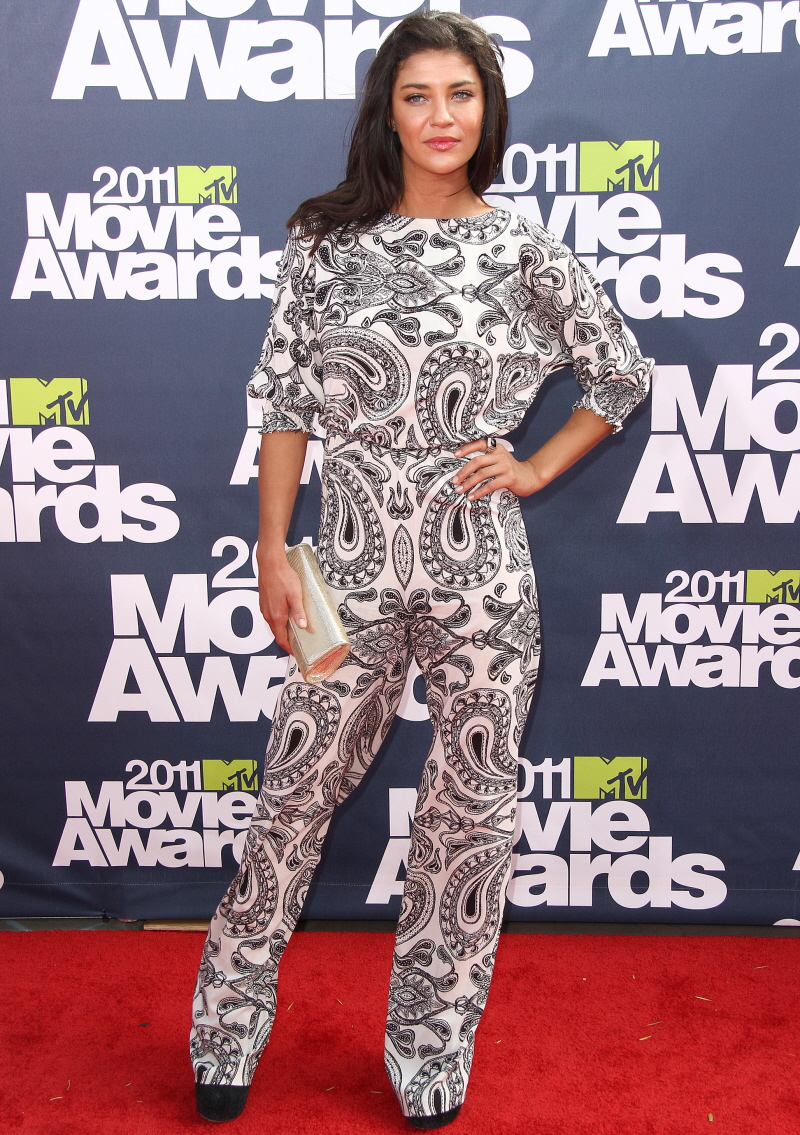 I just got through yelling at Bryce Dallas Howard and declaring her the worst-dressed at the MTV Movie Awards, and then I chanced upon these two ladies, Jessica Szohr and Brooklyn Decker. I'm still holding that Bryce was definitely the worst dressed, but Jessica especially really wants attention for all of the wrong reasons. Jessica's senior-citizen jumpsuit is alice + olivia by Stacey Bendet. I mean… seriously? She's a really pretty girl, she has a great figure, she's in her 20s, and she's going to show up to this event LIKE THIS? This looks like a painter's coveralls, via a Miami retirement community. It also looks like paisley vomit.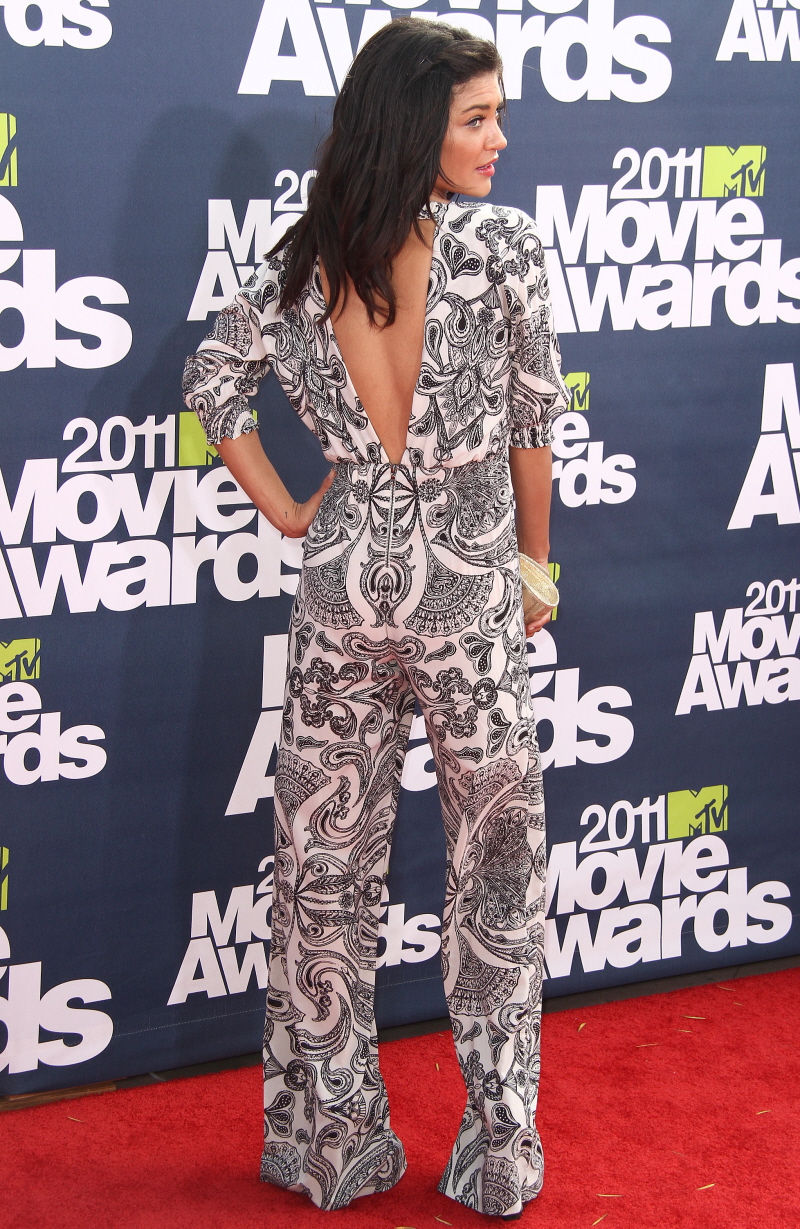 Speaking of matronly fugness, what's up with Brooklyn Decker? She used to look like every dude's fantasy of a bikini model – long blonde hair, big boobs, dressed like a teenager. But ever since she appeared in Just Go With It, it's like Brooklyn is aiming to appeal to middle-aged women by styling herself just like them. She's got a mom haircut and this No. 21 dress looks like the top off of a cheesy ensemble for a 1970s housewife going to her first key party. Brooklyn has a great figure, and she has those enormous boobs, but I'm getting the feeling that she has no idea how to cover those puppies up while still looking under 40.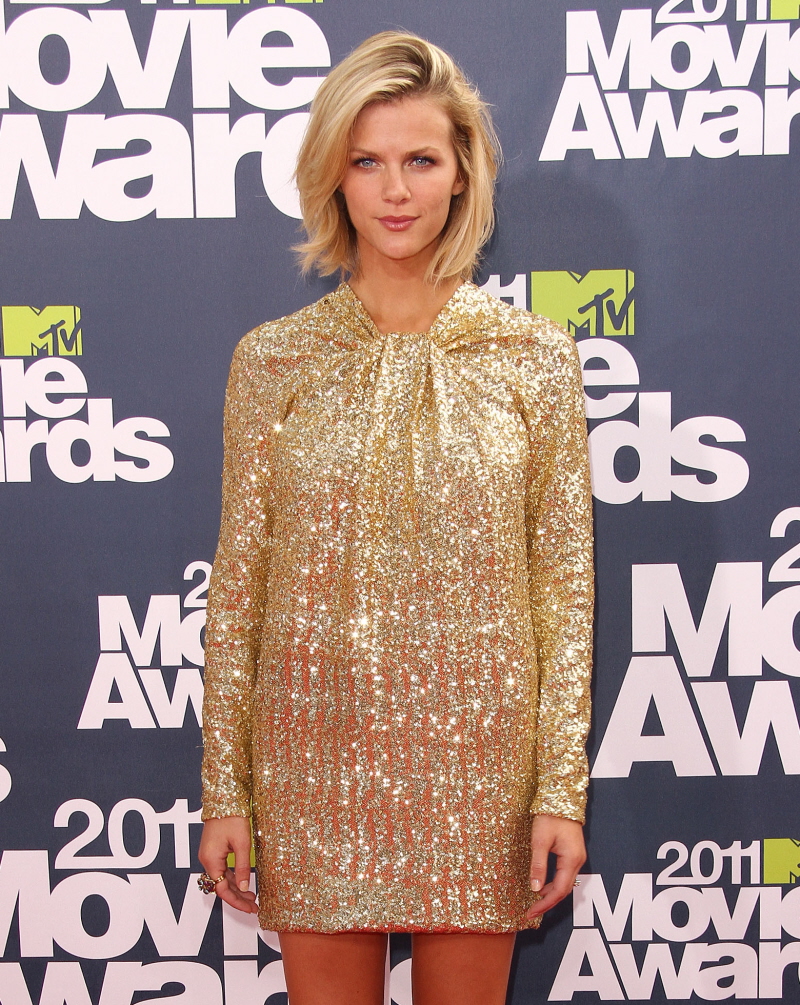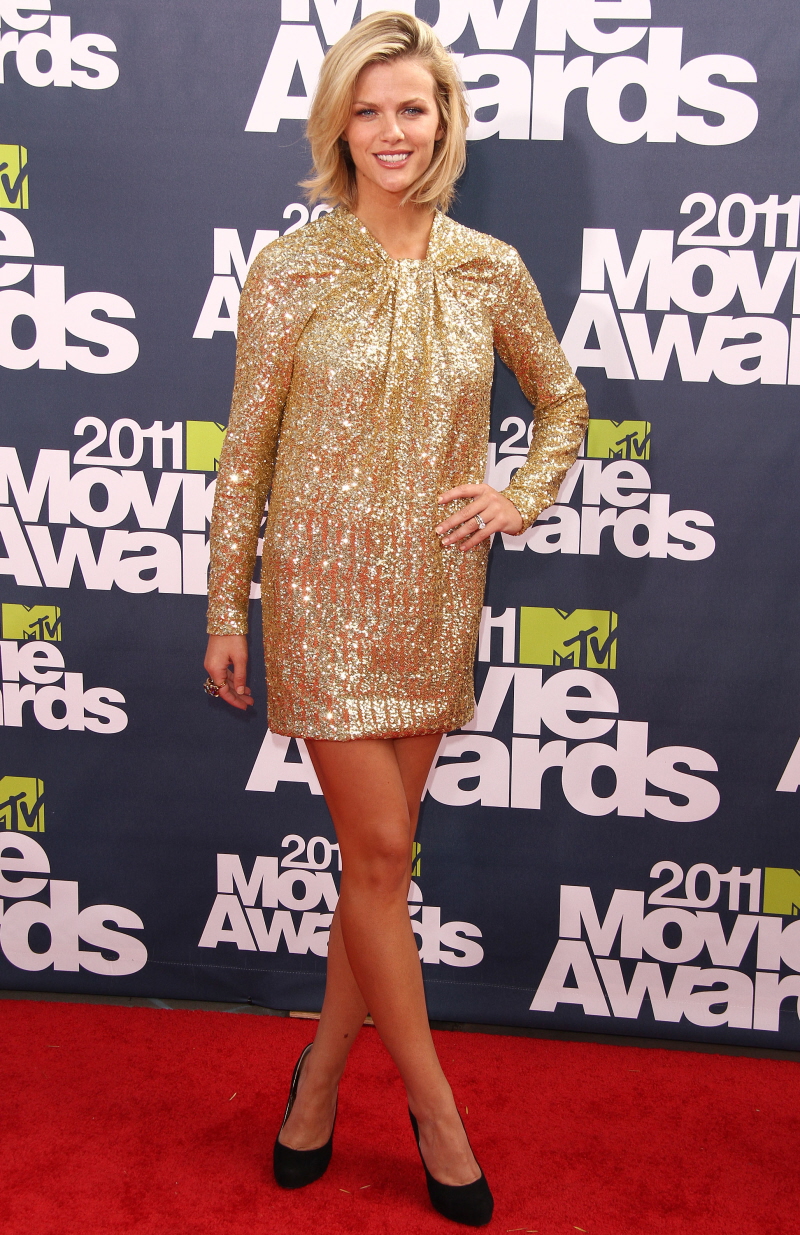 Photos courtesy of Fame.