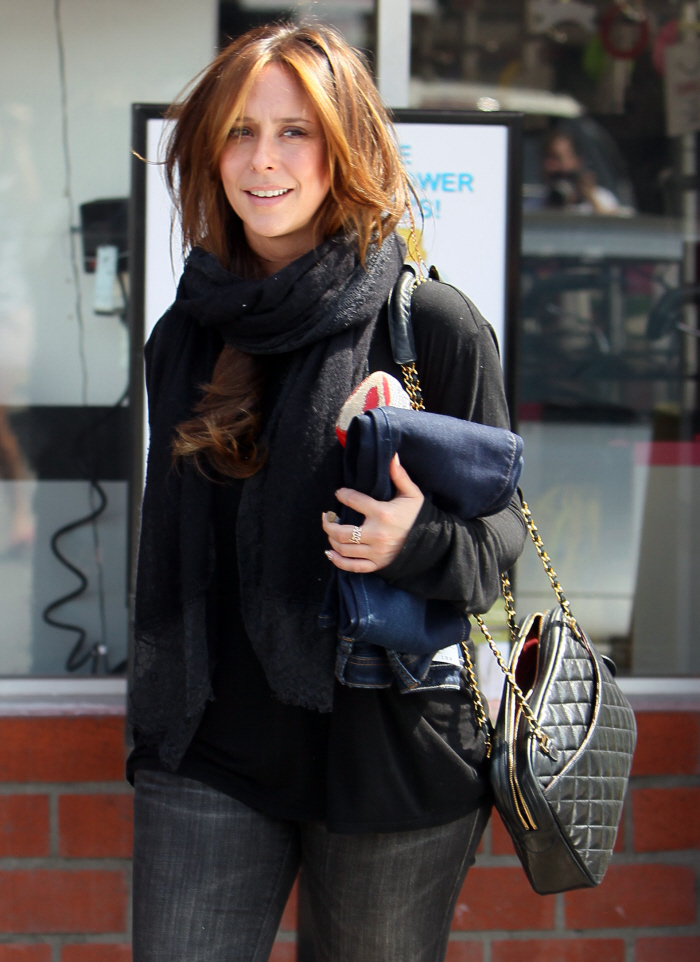 Slate has a lengthy article about Rotten Tomatoes and what RT's ratings/critical assessments mean in the larger sense. There's lots of math and an epic explanation, which I'm going to try to summarize without having to excerpt large chunks. Basically, you guys know what Rotten Tomatoes is all about – go here to see RT's site. You can read every major (and many minor) critical opinion of every film. Plus, RT "scores" films – anything above 70% is considered good or a "fresh" tomato. Anyway, Slate did an extensive search with RT, trying to figure out who were the best and worst actors, directors, etc, using RT's cold, hard, brutal, raw critical data. The answers may surprise you. According to the math, Jennifer Love Hewitt is the "worst" actress since… I'm not sure. Since 1985, I guess. JLH is the "worst" of the modern actresses, I guess. The worst actor honors went to Chuck Norris. OMG, Chuck and Love should make a movie!!! Here's an excerpt from the Slate piece:
Worst Actor: Chuck Norris. Appearing in one bad film is a mistake. Appearing in dozens of bad films is a deliberate choice. Thanks to movies like The Delta Force (20 percent), Missing in Action (23 percent), and Top Dog (0 percent), Norris tops—or, as it were, bottoms—the list of worst-reviewed actors, with an average score of 18.4 since 1985. If you count only actors who have made at least 20 movies since 1985, the Worst Actor award goes to Eddie Griffin, with an average rating of 24.1 percent.

Worst Actress: Jennifer Love Hewitt. Hewitt has the rare distinction of never having made a single "fresh" (above 60 percent on Rotten Tomatoes) film. Her average score of 18.9 owes to such duds as Sister Act 2: Back in the Habit (7 percent), I Know What You Did Last Summer (35 percent), I Still Know What You Did Last Summer (7 percent), and both Garfield movies (15 percent and 11 percent, respectively). If you count only actresses who have made at least 20 movies since 1985, the Worst Actress award goes to Mena Suvari, with an average rating of 32.7 percent.

Best Actor: Daniel Auteuil. With an average film score of 86 percent, Auteuil has appeared in the most consistently high-quality films of the last few decades. The French star, best known for his role in Jean de Florette (1986), may benefit from the critical soft spot for foreign films. If you prefer to count only red-blooded Americans, the top honor goes to John Ratzenberger (76.1 percent average), who has voiced a character in every Pixar movie to date.

Best Actress: Arsinée Khanjian. In the mind of the American film critic, Khanjian can do no wrong—or almost no wrong. Films like The Sweet Hereafter (100 percent), Calendar (100 percent), and Speaking Parts (100 percent) have helped boost Khanjian's average score up to 84.7 percent. Even her "bad" movie, 2002's Ararat, rated a 56 percent and was called by one critic "the most thought provoking movie of the year."* Topping the list of American actresses with an average of 72.8 percent is Amy Madigan of Gone Baby Gone (94 percent) and Field of Dreams (88 percent).

Best Director: Mike Leigh. The British director of Secrets & Lies (94 percent) and Another Year (92 percent) rates a lifetime average of 92.1 percent. The best directors have higher average scores than the best actors, presumably because they have more control over the quality of their films. A critically acclaimed actor might see his average dragged down by a few second-billed roles in lousy genre flicks. (See, for example, multiple-Oscar nominee John Malkovich, whose numbers take a major hit from recent flops like Eragon and Mutant Chronicles.) The highest-rated American director? Ethan Coen, with an 84.3 percent average.

Best Actor in Worst Movie: David Strathairn in Twisted. Strathairn, best known for playing Edward R. Murrow in Good Night and Good Luck, has had a blessed career, with an average rating of 70 percent. That is, if you don't count Twisted (2 percent), the 2004 thriller-in-name-only starring Ashley Judd as a cop who might actually be the killer she herself is hunting, in which Strathairn plays Judd's shrink. Honorable mention goes to Laurie Metcalf (average: 70 percent) for her role as Rebecca Frazen in 1996's Dear God (12 percent).
[From Slate]
Yeah… I understand the technical, scientific reason for crowning Jennifer Love and Chuck Norris as the critical WORST, but it still feels like we're missing some big names who really should have been named the worst. There are lots of highly-regarded actors who have made bomb after bomb after bomb. There are lots of famous actors who can't actually act. Basically, I just feel like Jennifer Love is being picked on because of her Pear-Ass. Granted, she's no Meryl Streep. But she has her place, damn it! And that place is "television".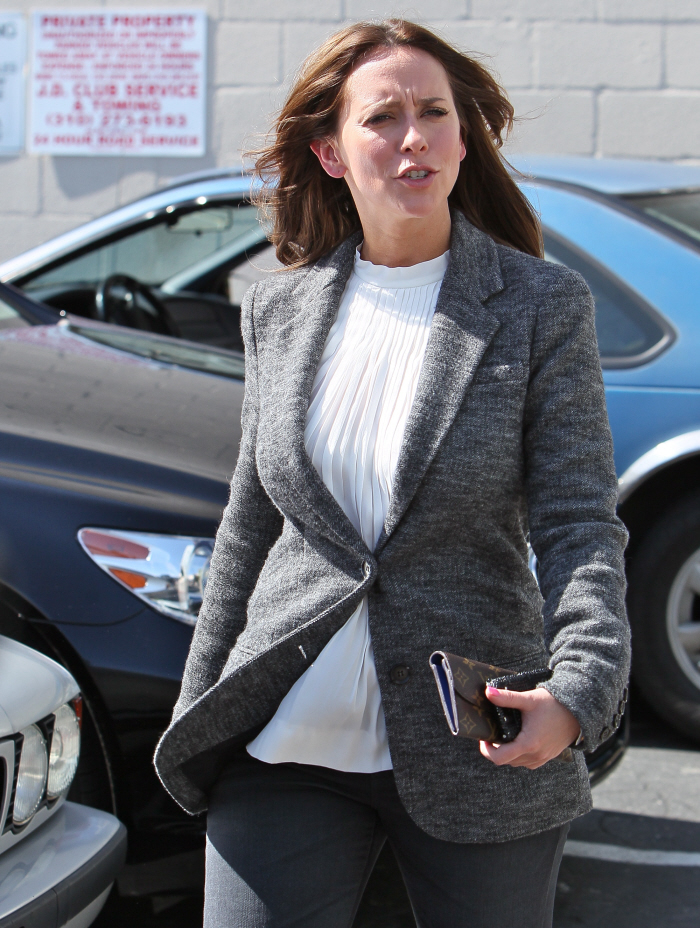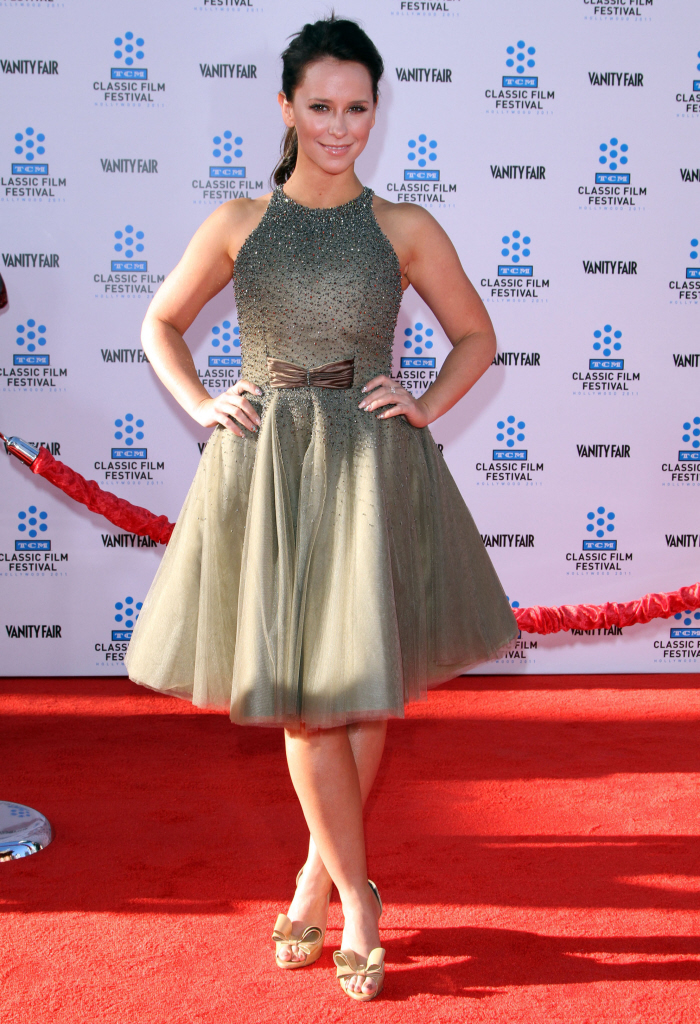 Photos courtesy of WENN.