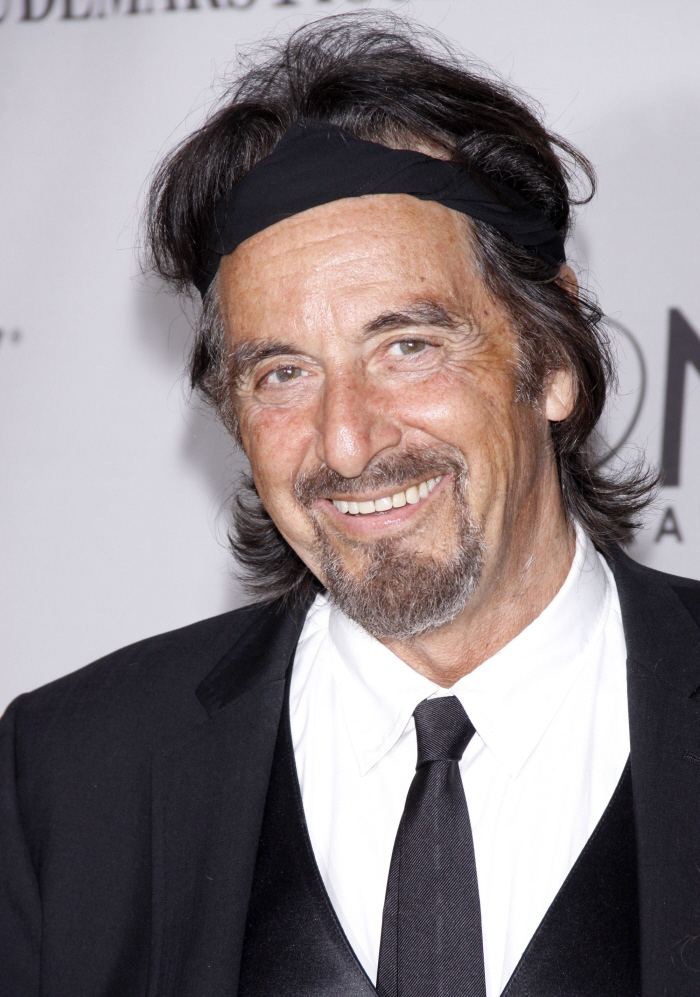 If you couldn't tell by Al Pacino's black-tie sweatband, last night the Tony Awards were held in NYC, and I have to say, I didn't even know they were on, nor did I pay much attention to coverage this morning. Apparently, Trey Parker and Matt Smith's The Book of Mormon musical swept the awards, justifiably so because everyone who has ever seen it has raved about how wonderful it is. The musical was nominated for 14 awards, and took home 9. Other awards went to Frances McDormand (lead actress, Good People), Sutton Foster (musical lead actress, Anything Goes), Ellen Barkin (featured actress), John Benjamin Hickey (featured actor), John Larroquette (featured actor), War Horse (Best Play), and Mark Rylance (best actor, Jerusalem).
Chris Rock presented the final Tony Award, for Best Musical, and seemed to get the most laughs:
Here are some photos from the event. I mean no disrespect to stage actors by not including most of them in this post. Just because I know who you are ("That dude from that Law & Order episode!") doesn't mean people are interested in seeing your photo. First up: Ellen Barkin in a lovely black dress. The face is ridiculous, but the dress is lovely.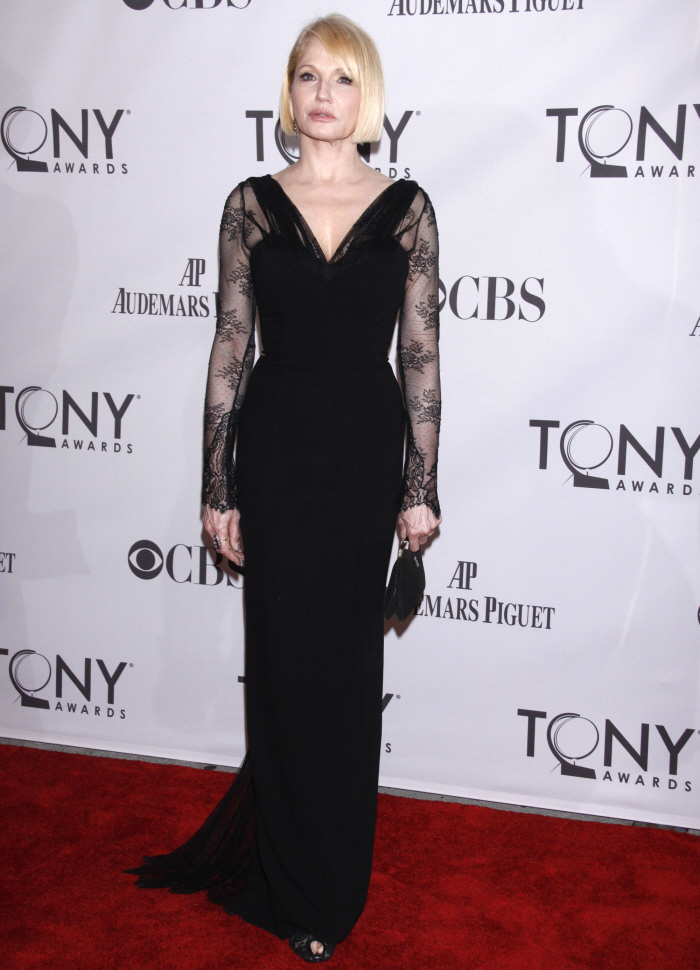 Kelsey Grammer and Kayte Walsh. Ten bucks says she's pregnant again.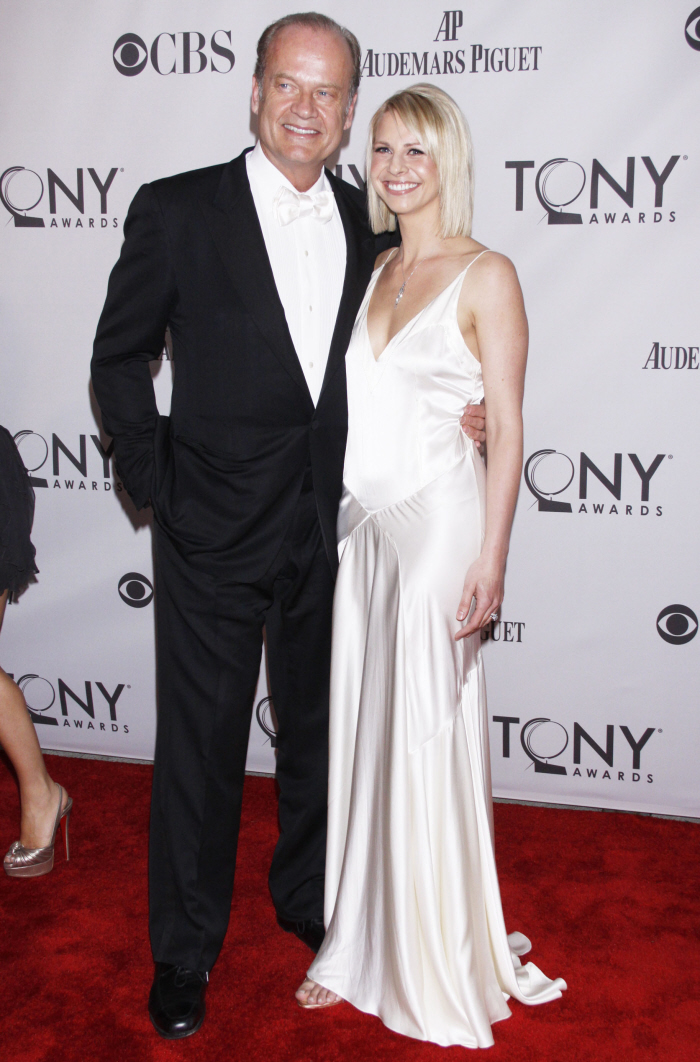 Whoopi being Whoopi.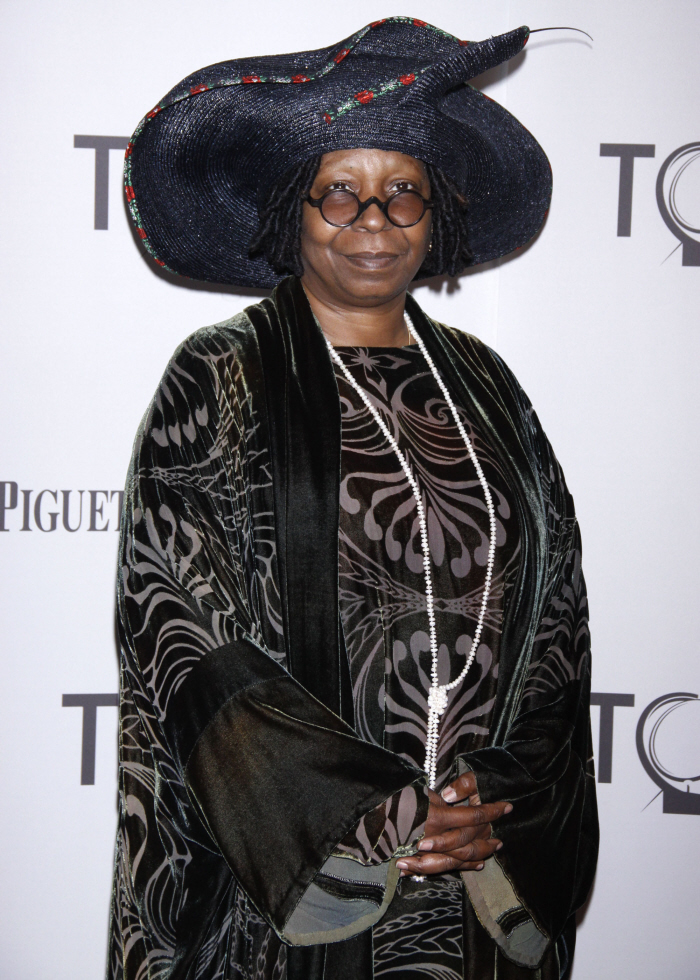 Er… what did Christie Brinkley do to her face? Did she go into the plastic surgeon's office with photos of Ivana Trump and Vanna White and the doctor was like, "Damn, I'll see what I can do"??? And why is she dressed like it's the Miss America pageant?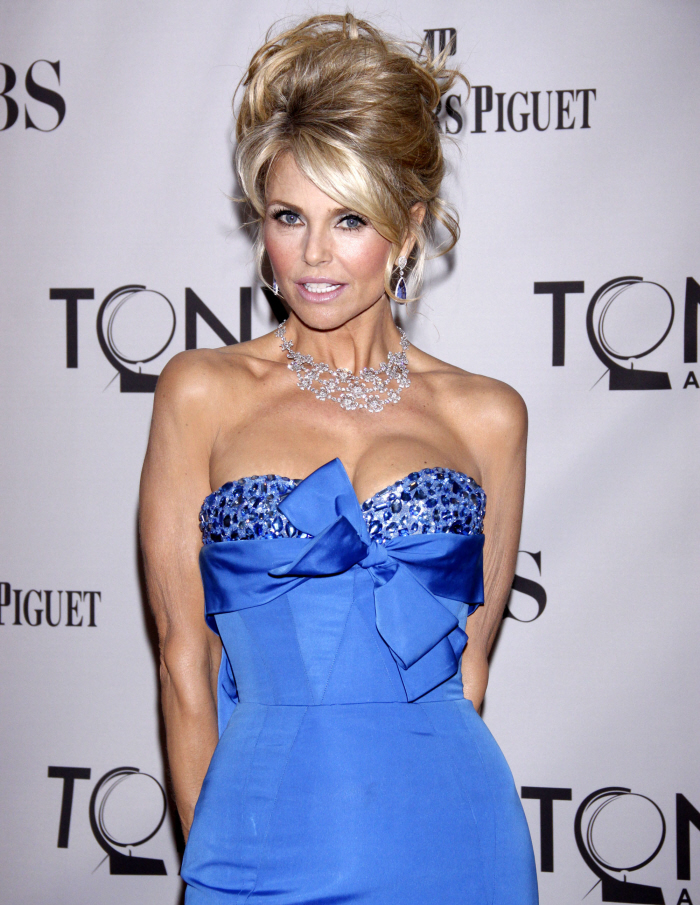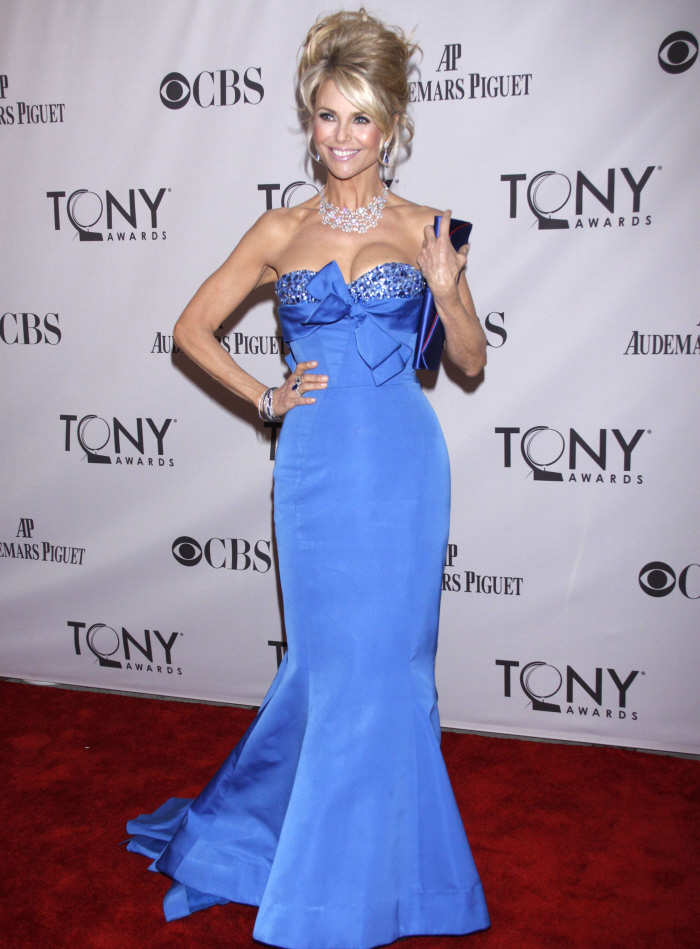 Brooke Shields looks like hell.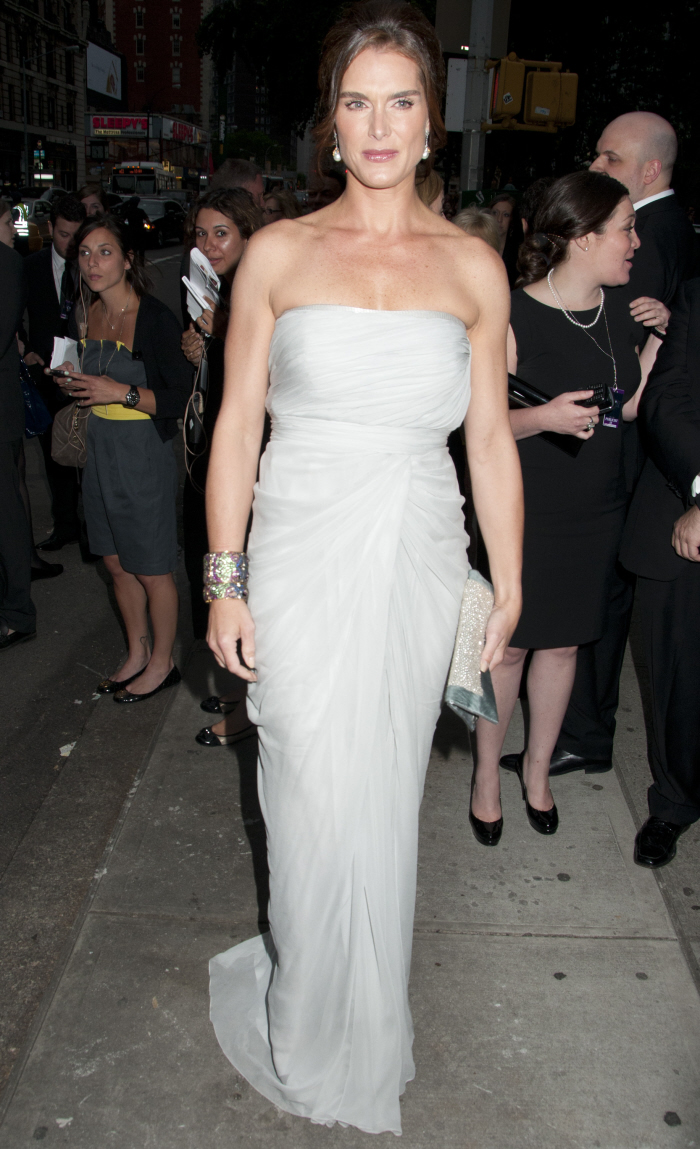 And finally, the Tony host forever and always, Neil Patrick Harris and his husband-type, David. Both look nice.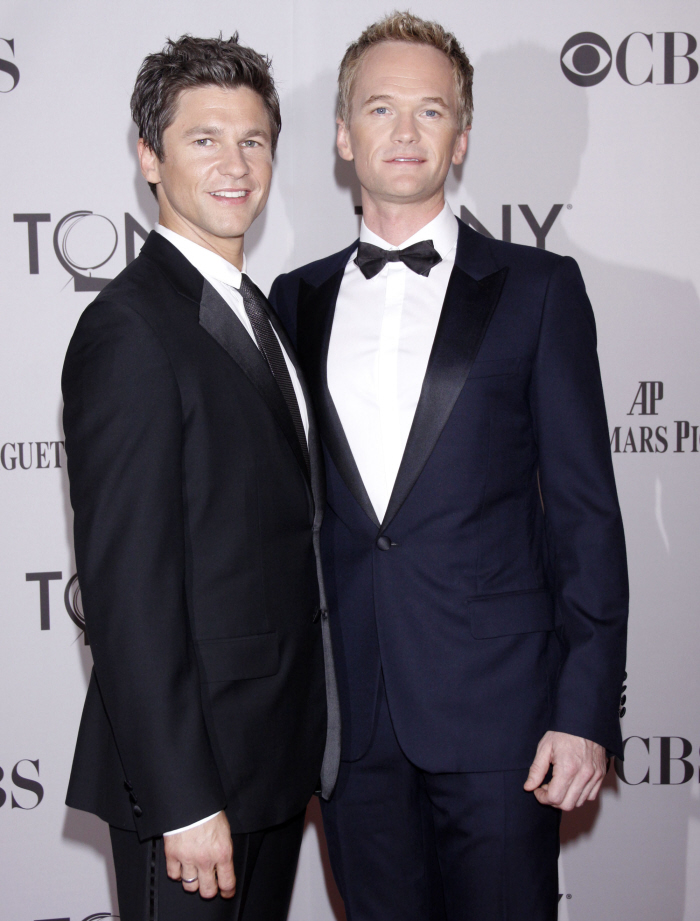 Photos courtesy of WENN.