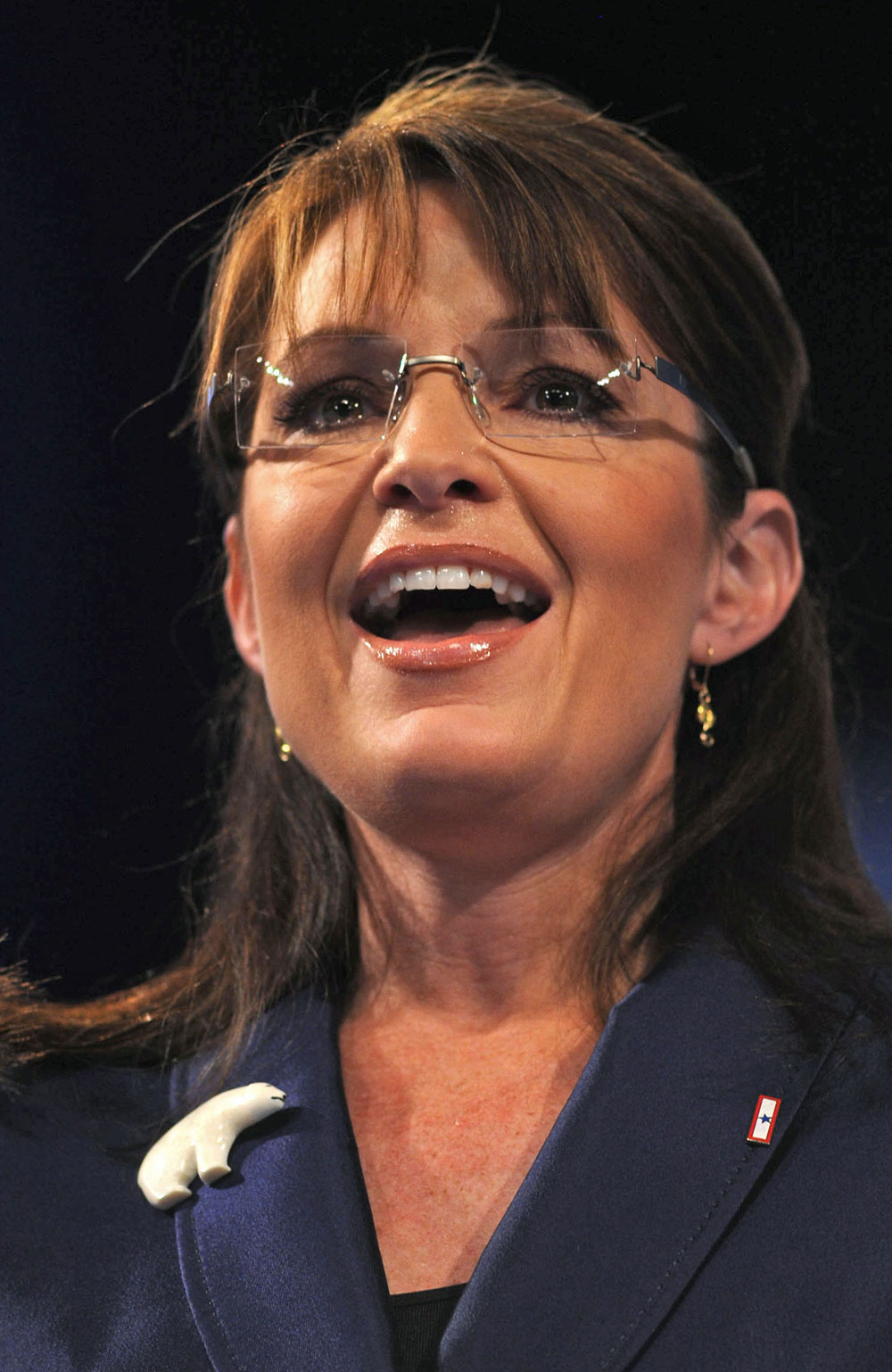 Republican VP nominee Sarah Palin is scheduled for tonight's Saturday Night Live, although no one has said exactly what she'll be doing. There was speculation when the idea first came about that she would spoof Tina Fey, the way Fey has skillfully spoofed her for a few weeks now. Then came speculation that she would play herself, in the vein of Hillary Clinton's visits to the SNL. Palin herself never said what she'd do, just that she'd be doing it, until Friday when she spoke to Neal Boortz. From her statements, I'm not sure she understands the Saturday Night Live concept.
"I just want to be there to show Americans that we will rise above the political shots that we take because we're in this serious business for serious challenges that are facing the good American people right now," Sarah told Neal Boortz on his syndicated radio show today.
[From OK! Magazine]
Someone should really tell Sarah that Saturday Night Live isn't serious business for the serious challenges facing Americans right now. It's respite from those things. No one goes to Loren Michaels when they want to prove anything other than their ability to laugh at themselves and be funny. I'm not sure Palin has that ability, especially after that comment.
It would be golden if they had Sarah Palin, herself, in "serious business" mode, debate Tina Fey as Sarah Palin, point, counterpoint. I'm looking forward to seeing what they can do with her, especially if Fey is involved. Even last night on Letterman, Tina wouldn't confirm that she would be on tonight's SNL, but she was coy about it, so let's assume they've got something excellent planned.
Sarah Palin and her husband Todd are shown at a rally in Scranton, PA on 10/14/08. Credit: BauerGriffinOnline