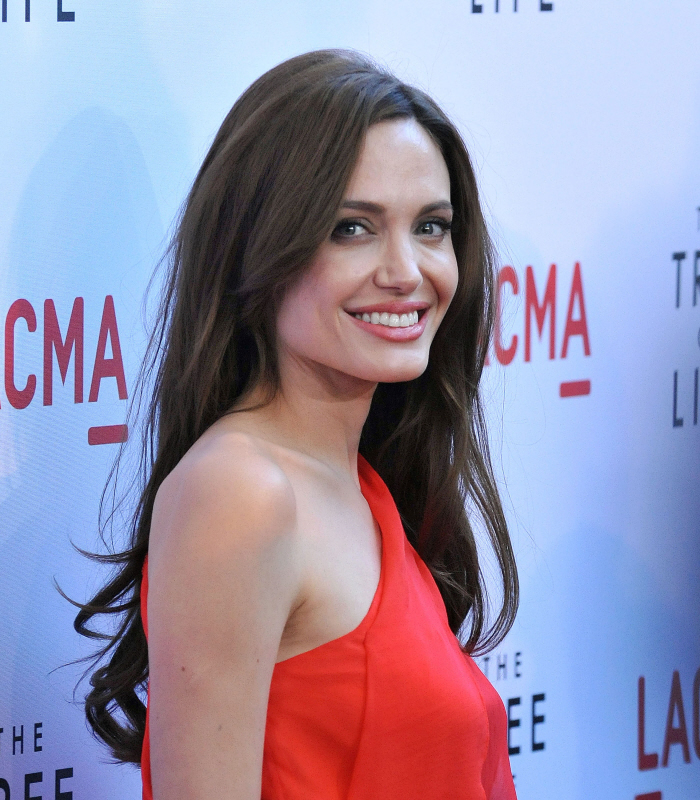 I've been hearing about Angelina Jolie's likely plans to do Maleficent for a while now. Jolie has even talked about the role – a retelling of Sleeping Beauty told through Maleficent's POV – in various interviews over the past few months, and she seems vaguely attached to it. Tim Burton was going to direct it, but he dropped out for other projects, and now David O. Russell is attached as director. Russell spoke about his plans to work with Angelina a few nights ago:
"The Fighter" director David O. Russell is negotiating with Angelina Jolie to work together on several films. At the Ghetto Film School Spring Benefit Monday night at the Standard, where he was honored with an award, Russell said he was in talks to direct Jolie in "Maleficent," a "Sleeping Beauty"-based Disney project.

Sources say Russell is a favorite to direct since Tim Burton dropped out in May. Russell is also speaking with Jolie about starring in "The Silver Linings Playbook," a comedy with Mark Wahlberg.

Russell was also meeting with Robert De Niro about the project before he arrived at the benefit, where Melissa Leo and Blake Lively introduced him. Marisa Tomei, Anna Faris, Luis Guzman, Spike Jonze and CNN's Soledad O'Brien and Alina Cho all attended the event, which raises money for the Bronx-based nonprofit's scholarships and educational programs for young filmmakers.
[From Page Six]
A comedy with Mark Wahlberg? I could see Angelina and Mark working together, and I think they would be great together, but probably not on a comedy. Oooh, I just read a synopsis of the novel The Silver Linings Playbook. Would Angelina play the ex-wife or the mentally unstable stalker? Interesting.
Speaking of ex-wives and mentally unstable stalkers (too much?), Star Magazine has yet another Jennifer Aniston-versus-Angelina Jolie story this week. I found it eye-rollingly boring, considering it's just an alleged rehash of Aniston "confronting" Angelina back in 2004. Here you go:
Jen and Angie had it out when Jen learned how close Angie was getting to hubby Brad Pitt, and realized her marriage was likely over!

Jennifer Aniston seems to have put up a fight when she learned then husband Brad Pitt was getting closer and closer to his Mr. & Mrs. Smith costar Angelina Jolie — and even called the actress to confront her! Star reports Jen called Angie to say her relationship with Brad was "inappropriate" as he was a married man. Angie, however, didn't seem to care.

"She told Angelina to stay the hell away from her husband," according to a source. Angie denied anything was going on but, as time would tell, that seems to have not been the case at all.

Jen seems to have also accepted her fate by that point. "She knew at that moment there was no going back — her marriage was over," says the source.
[From Hollywood Life]
Oh, POOR JEN. Except that she did the same thing to Justin Theroux's girlfriend of 14 years. I hope Heidi Bivens gets a naked Vanity Fair cover and throws a huge public pity party. I hope that six years from now, we're hearing still about Heidi confronting Aniston and telling her to stay the hell away from her boyfriend. It would be a small justice.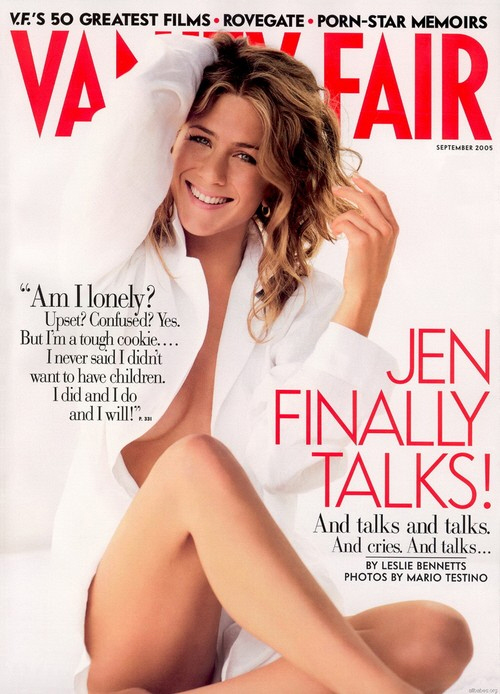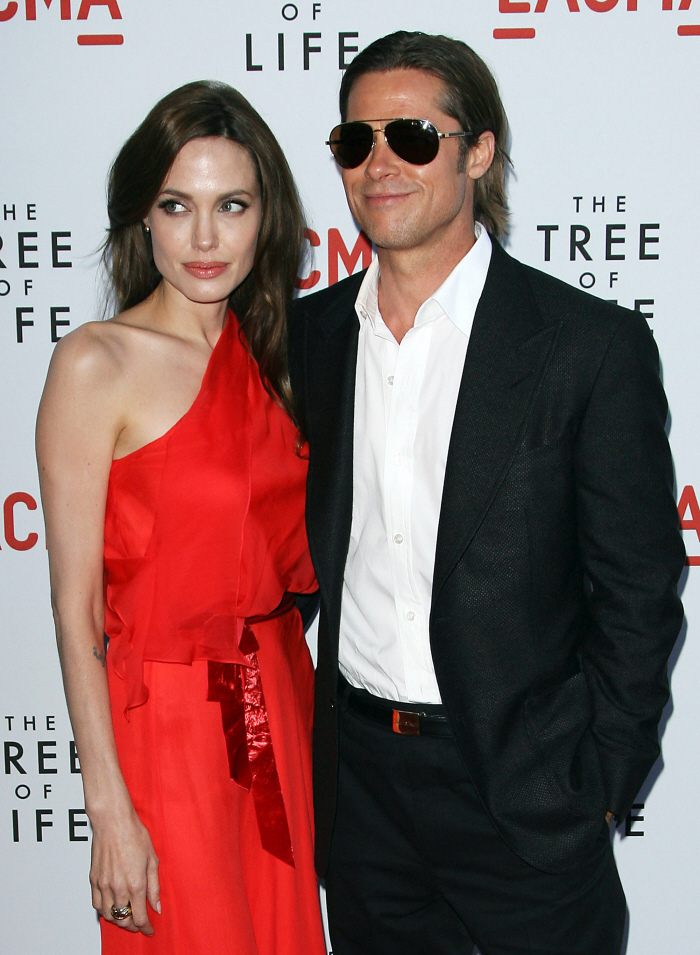 Photos courtesy of WENN.