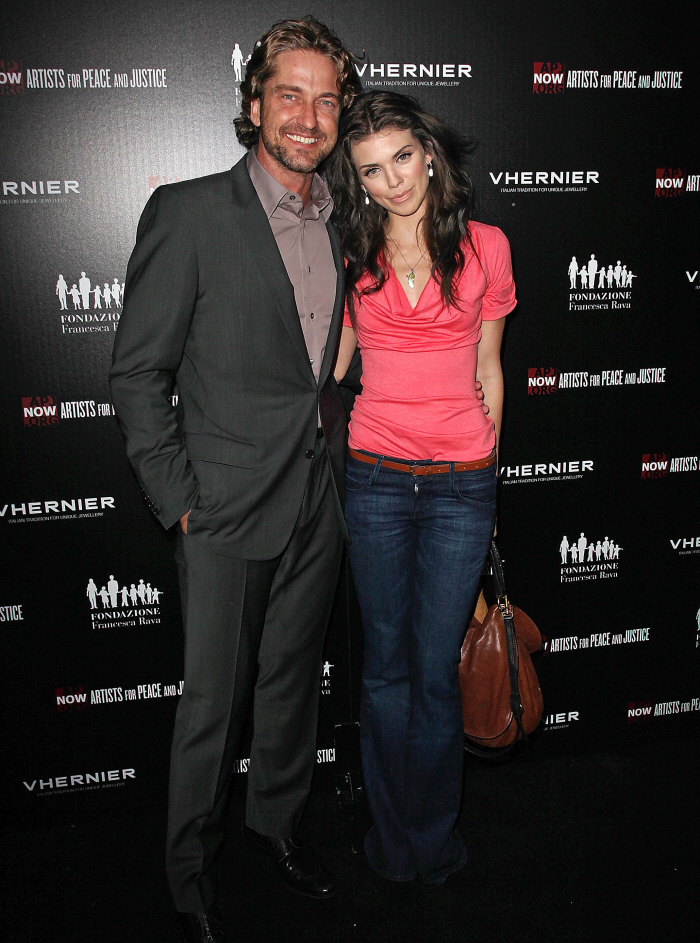 Excuse me for a moment. BITCH, GET OFF OF HIM. Sorry about that. These are new photos of Gerard Butler and AnnaLynne McCord at last night's benefit event for Artists for Peace and Justice. Gerard has been very active in this charity, which funds rebuilding and humanitarian projects in Haiti (and beyond, I believe). Gerry has even traveled to Haiti with the charity (and likely to bone some hot Haitian women). I don't know what AnnaLynne's druggy face means to the charity, but considering how much face-time she got with Gerard on the press line, I suspect she was there officially, like she was one of the co-sponsors or something. The big news is that AnnaLynne looks almost unrecognizable because she dramatically darkened her hair. Previously, she was working a blonde-caramel color which… I actually preferred. This shade is just too dark, and it accentuates her negative features (druggy face).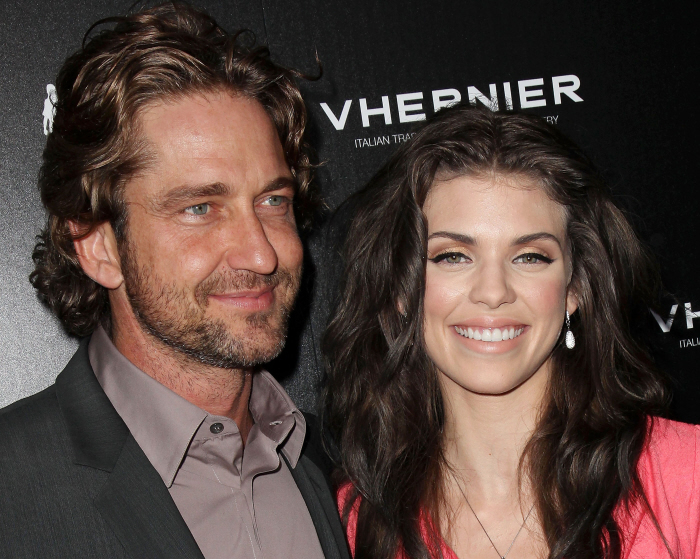 So, what's the deal between Gerard and AnnaLynne? Why are they so chummy and handsy? Well, you know The Butler has a type, right? Leggy brunettes, the darker the better. Some part of me thinks AnnaLynne's newly dark hair is a "bone me" signal to Gerard. Would he hit it? God, I hope not. That ass was with Kellan Lutz, for the love of God. KELLAN LUTZ. But Gerard's probably up for it. He's probably been boning Jessica Biel and Ashley Greene, and now he's hitting up AnnaLynne with his moves – his moves being "getting the girl liquored up, rubbing her ass and then crooking his finger at the end of the night." He's so terrible. I love him.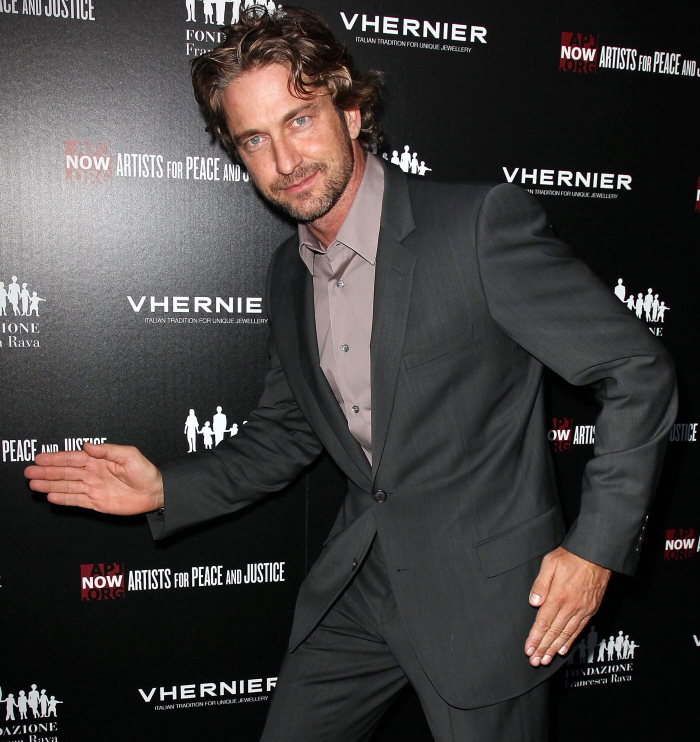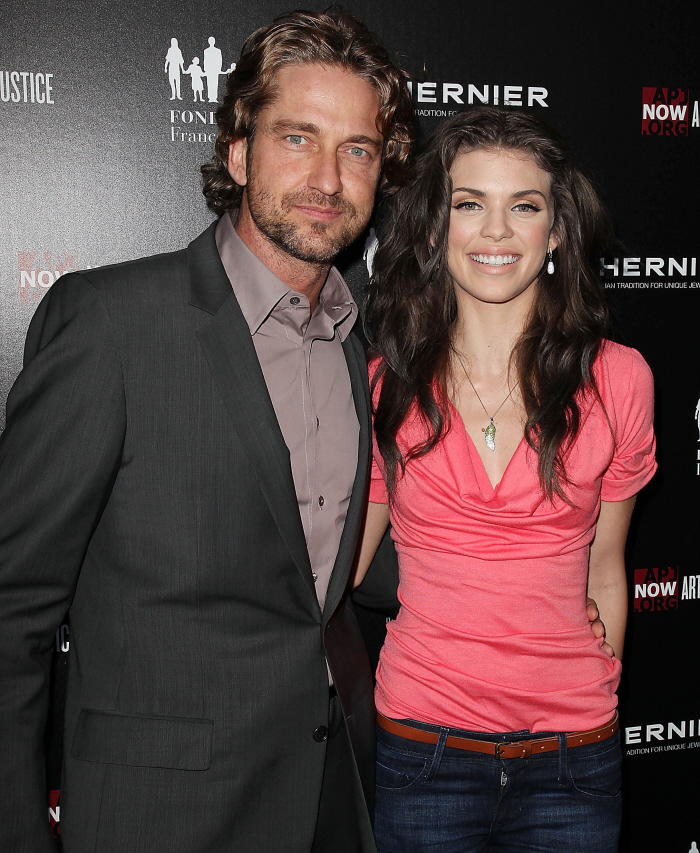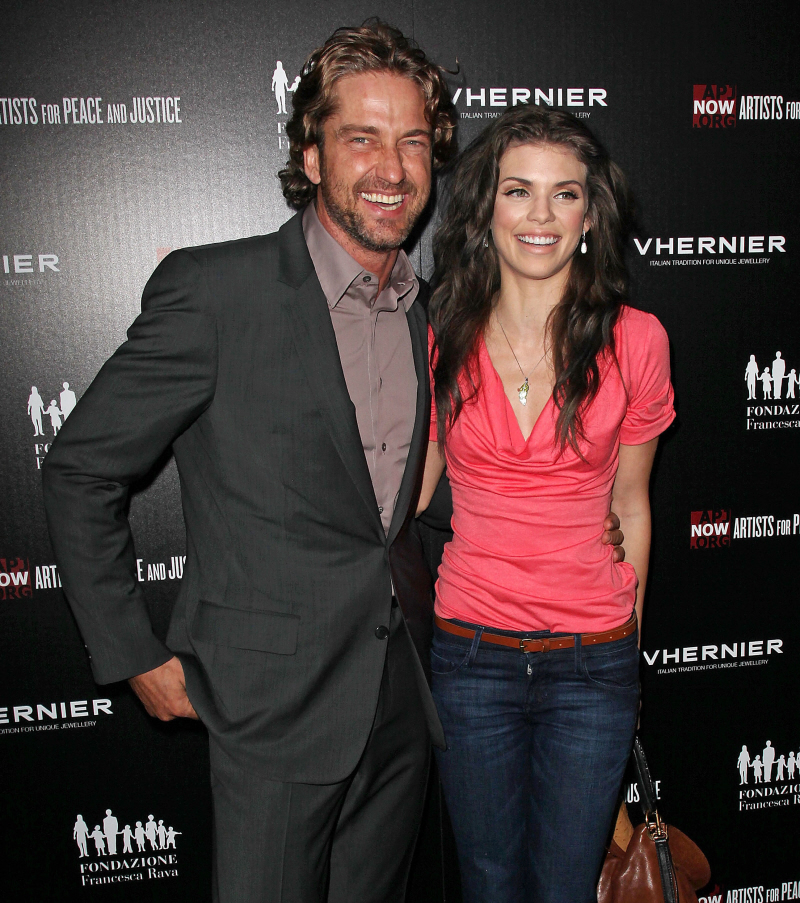 Photos courtesy of WENN.