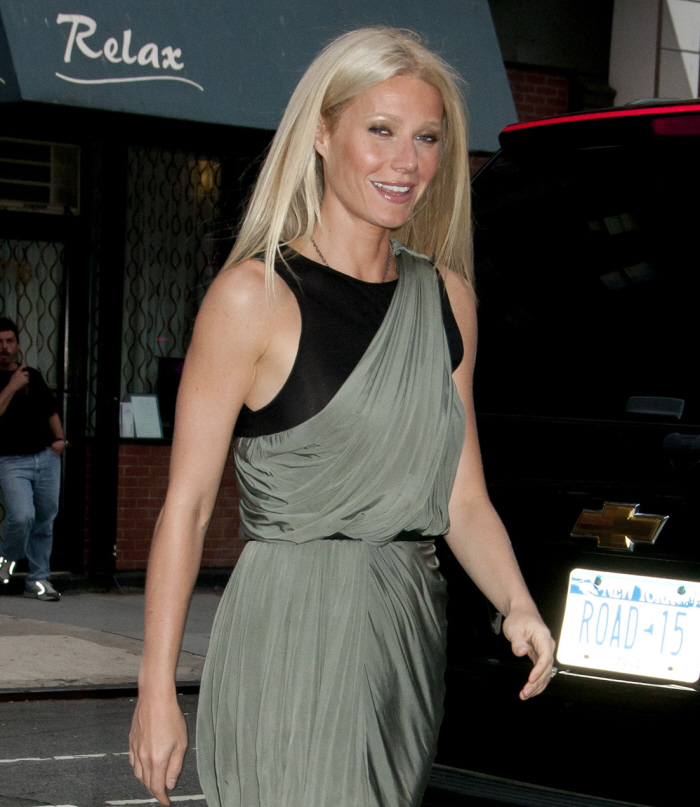 Here's a question for those of you who like Glee: why in the world would you need to see these people perform live in some kind of concert situation? Yes, some of them had good voices. But after watching them in the comfort of your own home, on television, why would you feel the need to see them in person? It's not like they're actually performing songs that they wrote, and it doesn't seem like they're performing these songs in a way any different than the television versions. So, why?
Anyway, the Glee tour is in full-effect, because if there's one thing great about hiring 30-year-olds to play high schoolers, it's that you can get past all of those tricky child labor laws and simply work your cast to death, year-round. According to Just Jared, the cast was in the middle of a concert in East Rutherford, New Jersey yesterday when Gwyneth Paltrow snotted her way onto the stage to sing her new Goop standard, "Forget You". This song is dead, right? Goop killed it long ago:
Dame Gwyneth really is living the dream. That dream? Of performing before endless crowds of rapt peasants.
Sidenote: I had my hissy fit about Glee concerts before I read this – apparently, this concert in New Jersey was part of the Glee Live! 3D concert movie that is currently being filmed. Ah, that's why Gwyneth came. Because she'll do anything for a movie part these days.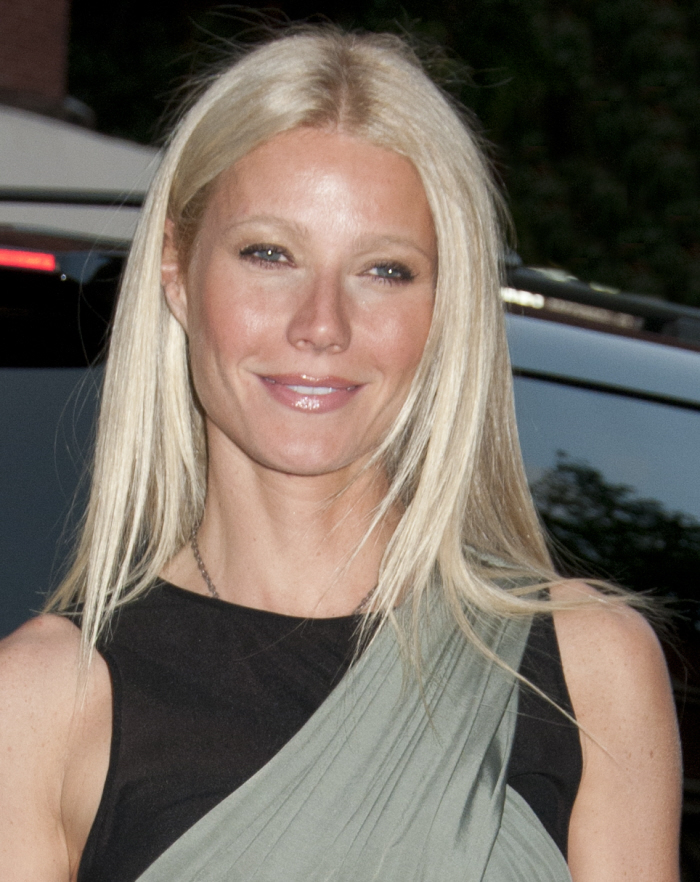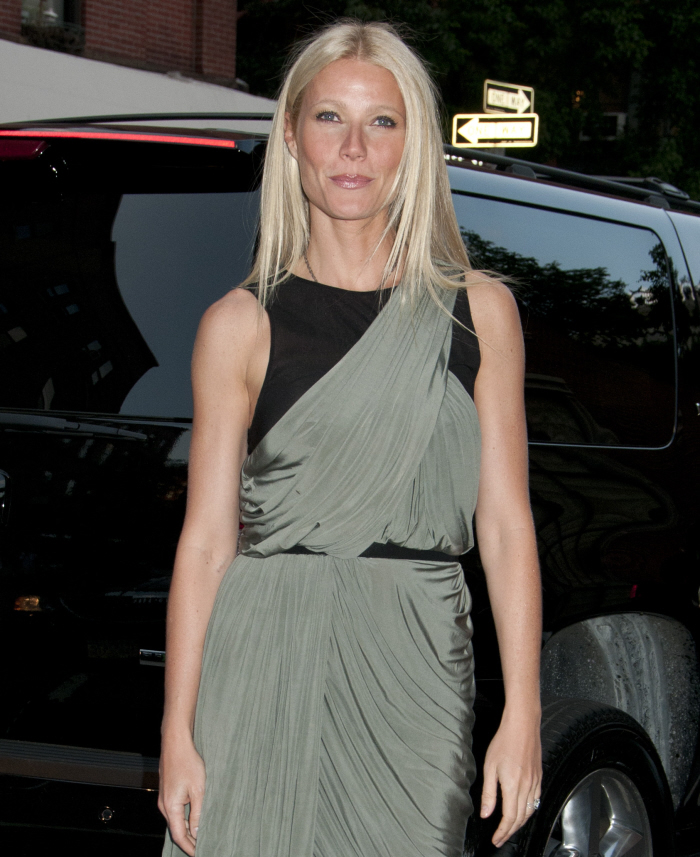 Photos courtesy of WENN.