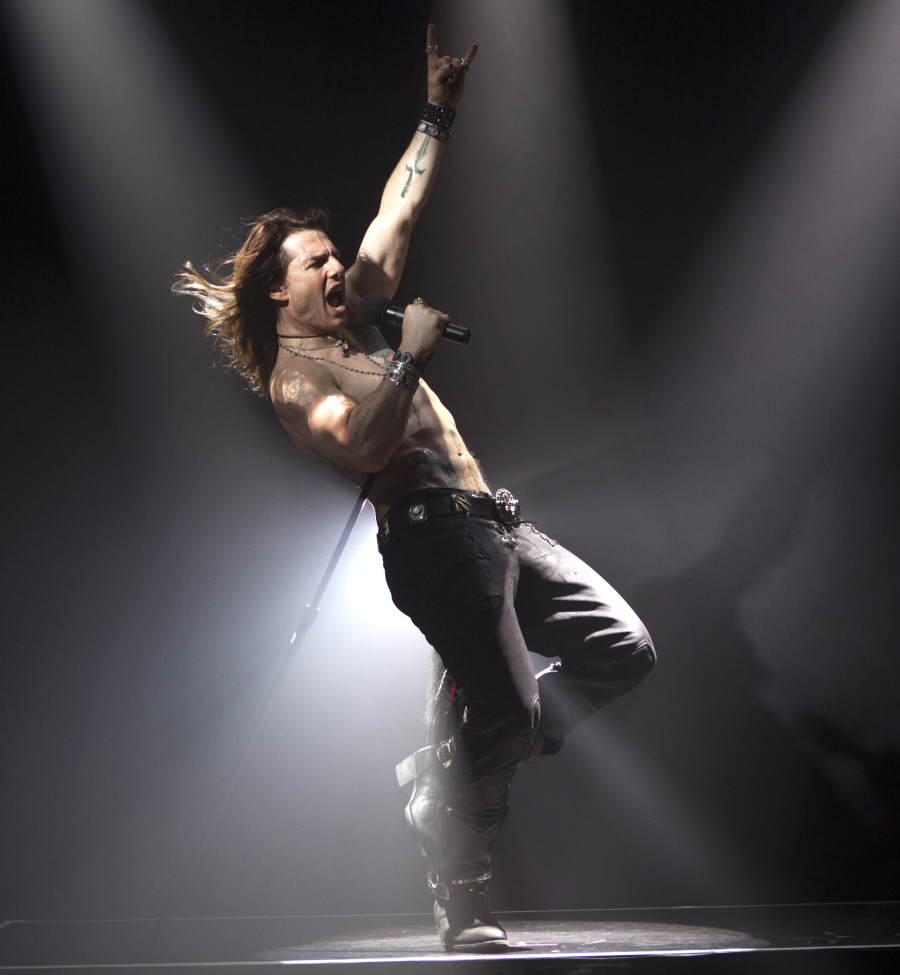 Here is the first official image of Tom Cruise in Rock of Ages. I'm not even going to try to explain what's happening here, because honestly, it's better if you don't know. I would like to point out a few things here. First: Tom had it written into his contract that his rock star wears lifts, apparently. I love the way the spotlight is actually highlighting the fact that Tom is in high heels, and I can even see where the lift is built into the shoes: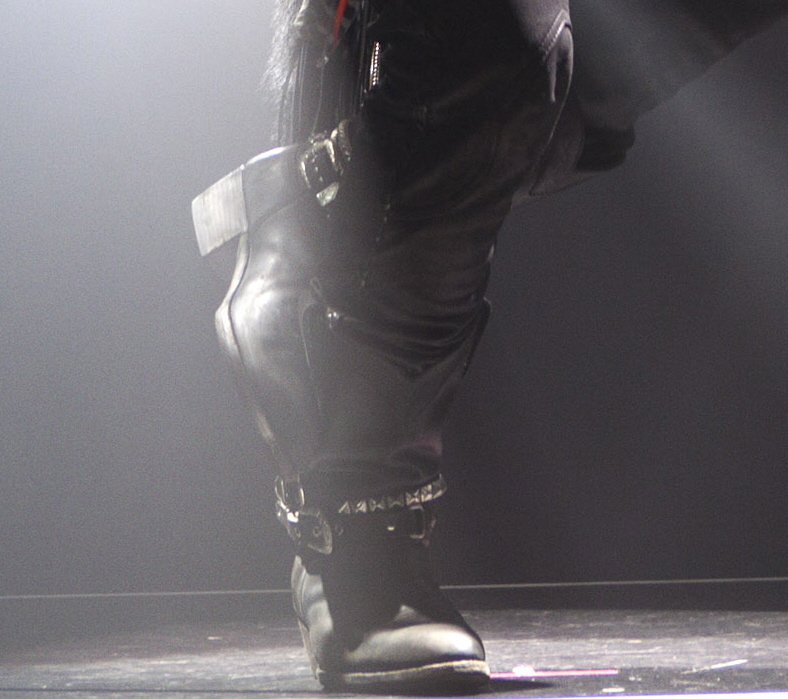 Second interesting thing: whatever is happening on Tom's torso. As we've seen in photos before (last year), Tom likely had some kind of lipo or something, because his stomach is looking kind of wonky. I'm also perturbed at seeing Tom's hint of "happy trail" (which we should call "the L. Ron trail"). Those hairs above his pelvis are "glistening" to my eyes. And it's disturbing.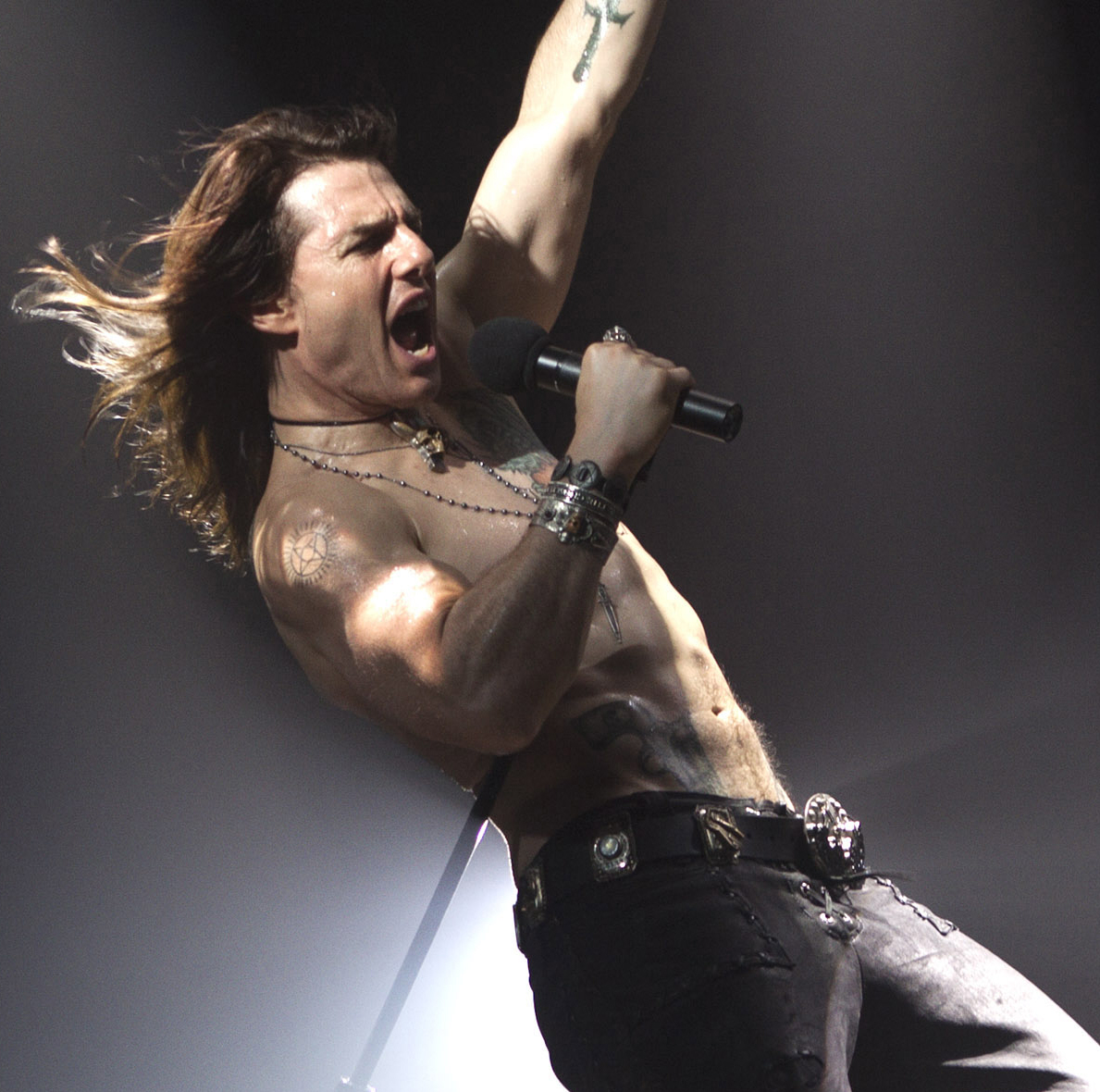 Next story, vaguely related to Tom Cruise: Katie Holmes and Suri are in Miami right now (that's where Rock of Ages is filming), and the paparazzi got shots of them playing in the ocean. This is notable because it's been forever and a day since we've seen Katie in a bikini. It's also notable because this was one of the rare times when Suri was overdressed. She's at the beach, and instead of putting her in a little swimsuit, Suri played in the ocean in a dress. I don't get it either. Katie's figure is pretty nice though. She's much more toned than I would have thought.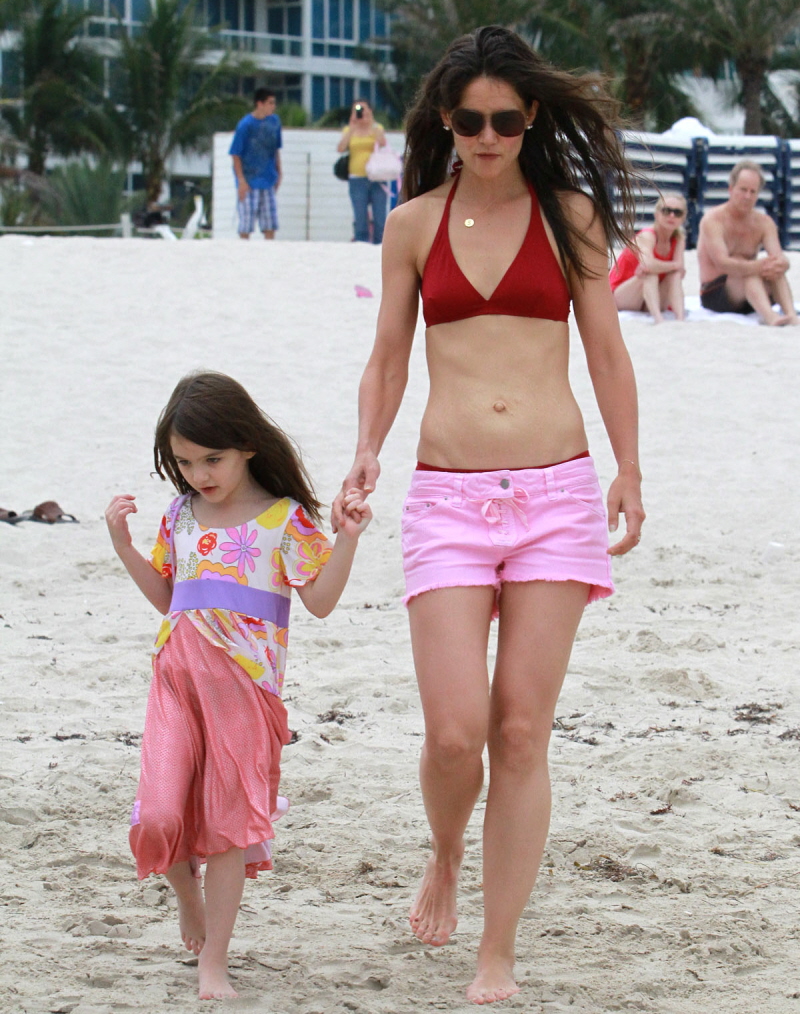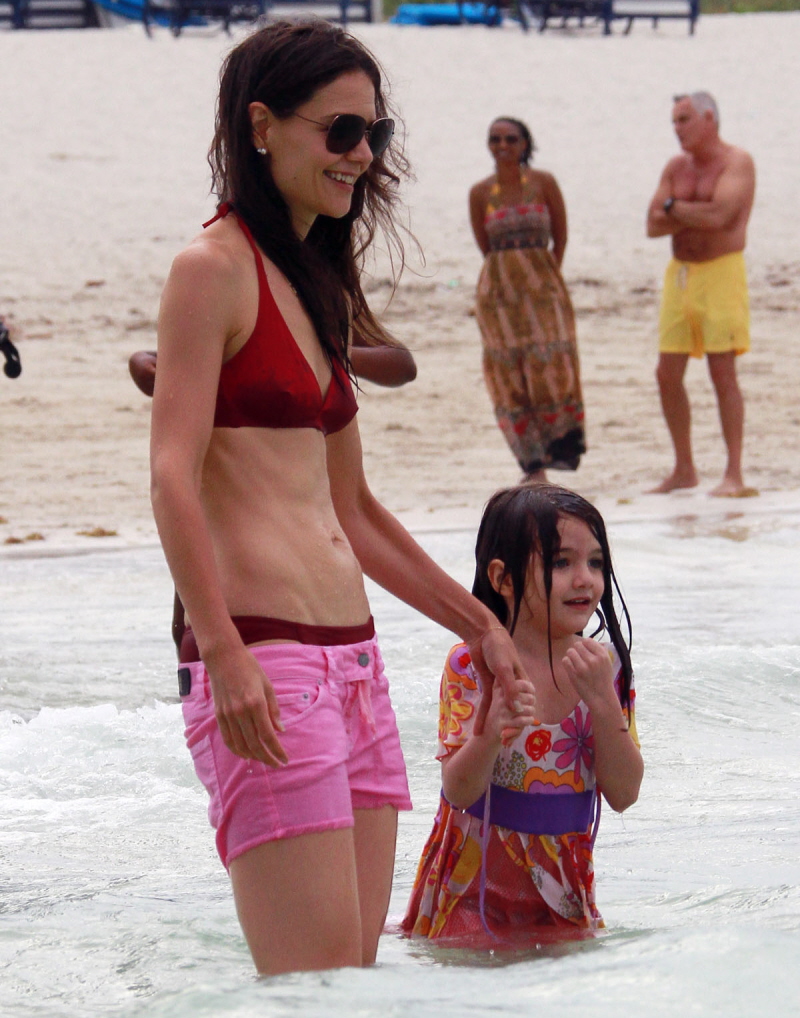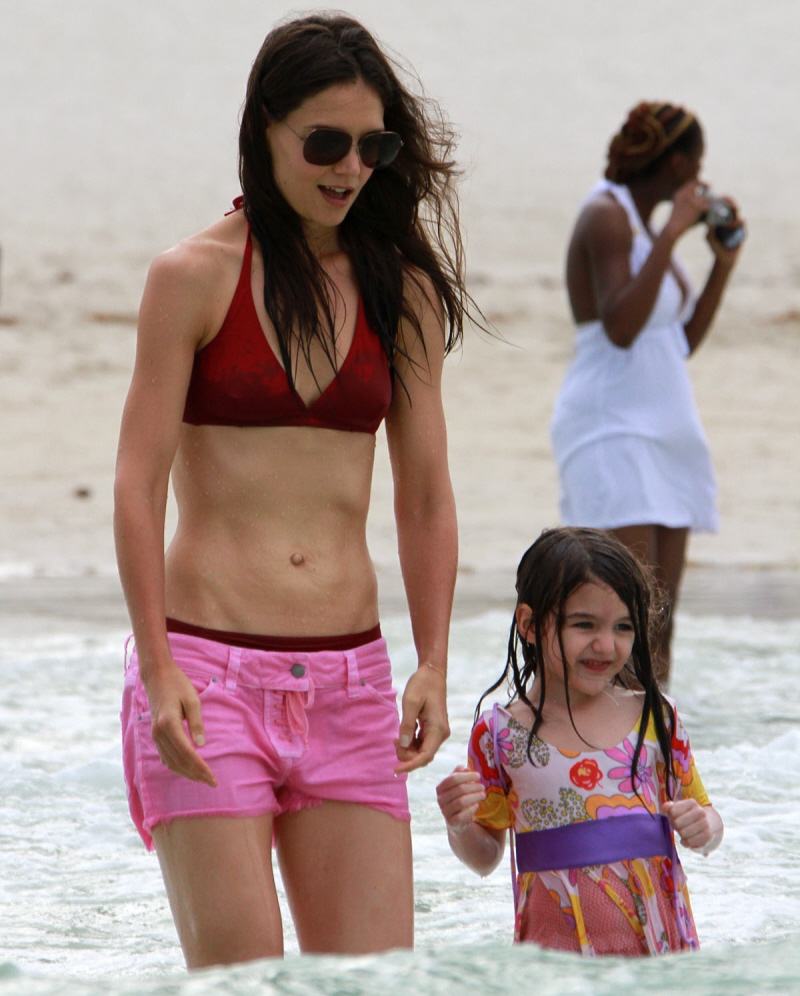 Photos courtesy of Fame and TomCruise.com.