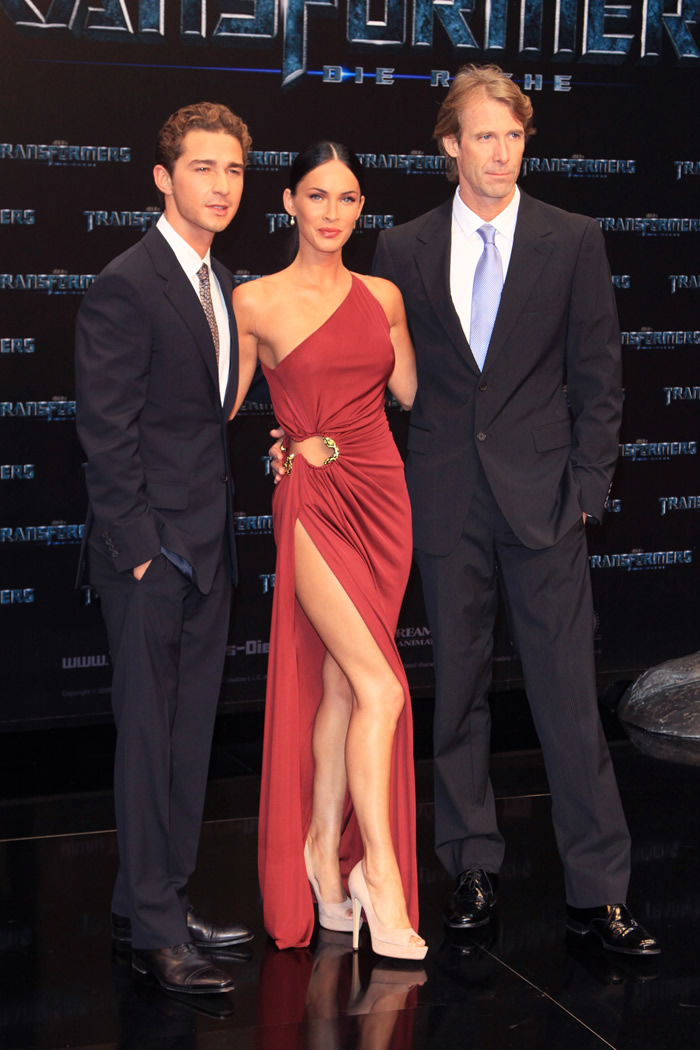 Let me state for the record that, until recently, I hadn't taken Megan Fox's side on, well, any issue whatsoever; and I will continue to think she was pretty injudicious to badmouth director Michael Bay in public and expect that she was such an indispensible asset to the Transformers franchise that she'd be able to keep her job. Still, I do feel a rather significant amount of pity for her — which began when Shia LeBeouf starting talking about Megan's supposed "Spice Girl" brand of feminism — for the way she's been treated during the promotional tour for Transformers: Dark of the Moon. In just the past couple of days, Bay has made things even worse by using Fox's name (not just once but
twice) to promote the new movie even though she's not even in it, which is pretty wrong no matter how you look at it. At the moment (or at least until Bay gives his next interview), however, Fox can look away from her troubles of the recent past, for she's been signed to the latest Sacha Baron Cohen film:
Megan Fox and John C. Reilly are making cameos in Paramount's The Dictator, the latest Sacha Baron Cohen comedy currently in production in New York with Borat director Larry Charles at the helm.

The movie has been described as "the heroic story of a dictator who risked his life to ensure that democracy would never come to the country he so lovingly oppressed." Cohen is said to play dual roles of a goat herder and a deposed foreign ruler who gets lost in the U.S.

Anna Faris, Ben Kingsley and Jason Mantzoukas are also in the movie, set for release May 11, 2012.

The Fox and Reilly roles are being kept under wraps.

For Fox, the part continues her entry into the comedy world. The Transformers star, who is the only actress in the top 20 of Facebook fan pages with more than 26 million followers, has made a shift away from the action world, recently shooting the ensemble comedic drama Friends With Kids, directed by Jennifer Westfelt and starring Kristen Wiig and Adam Scott, and booking a role in Judd Apatow's latest project, This Is Forty, which shoots this summer.
[From Hollywood Reporter]
In other words, let's not count Megan Fox out of the Hollywood spectrum just yet. Is it likely that she'll be around for more than another year or two? Nope, but at the same time, it's just gotta irritate Bay (and, presumably, Steven Spielberg as well) that Fox is still kicking around town. For that pleasure, it's worth the price of admission to at least one of Fox's upcoming movies, right? Maybe.
In related news, here's a photo of Cohen (looking slightly hot, no?) on the New York City set of The Dictator.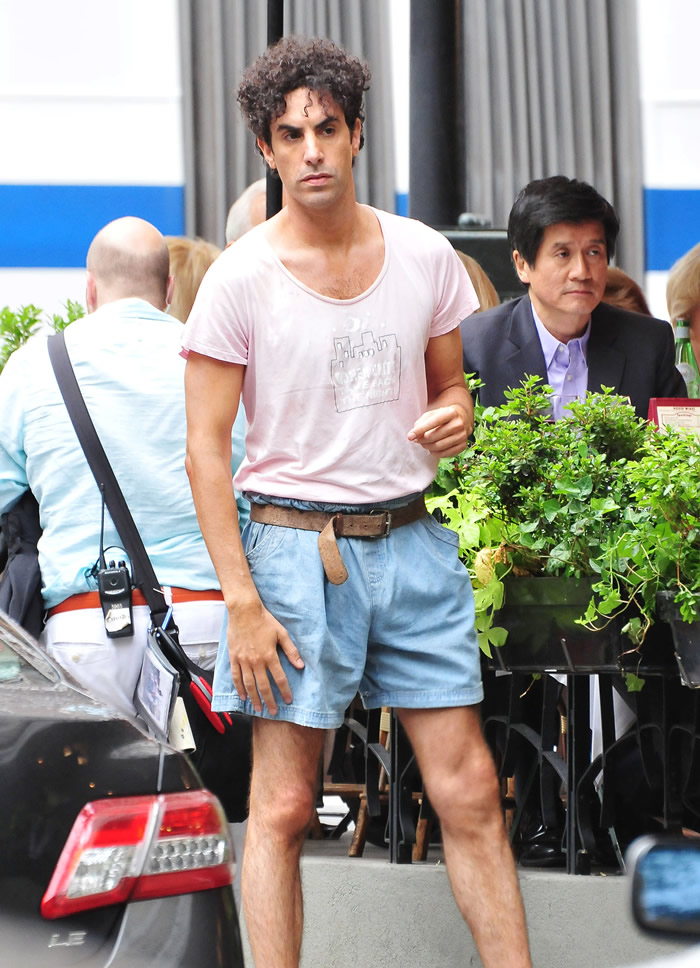 And here's the movie's first official promo photo of Cohen in full regalia.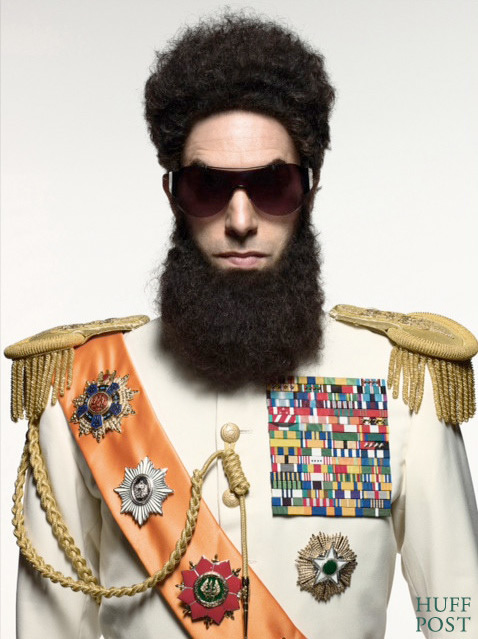 In conclusion, Megan Fox will always be the girl who foolishly got herself fired from Transformers: Dark of the Moon, but at least Megan can take comfort in the fact that Michael Bay always looks like a damn fool every time he smiles.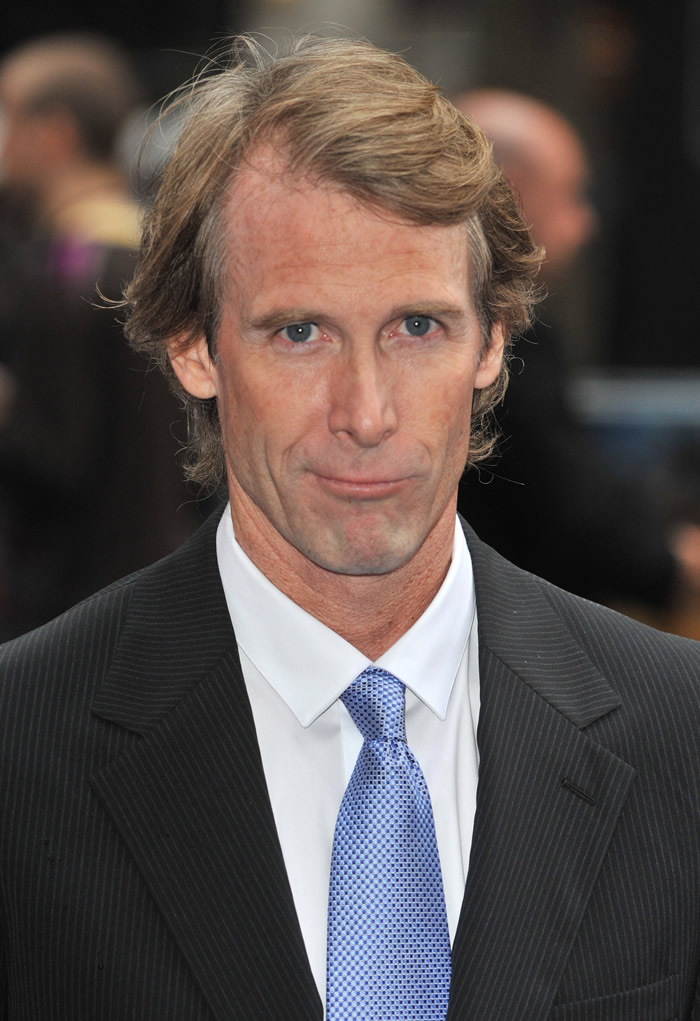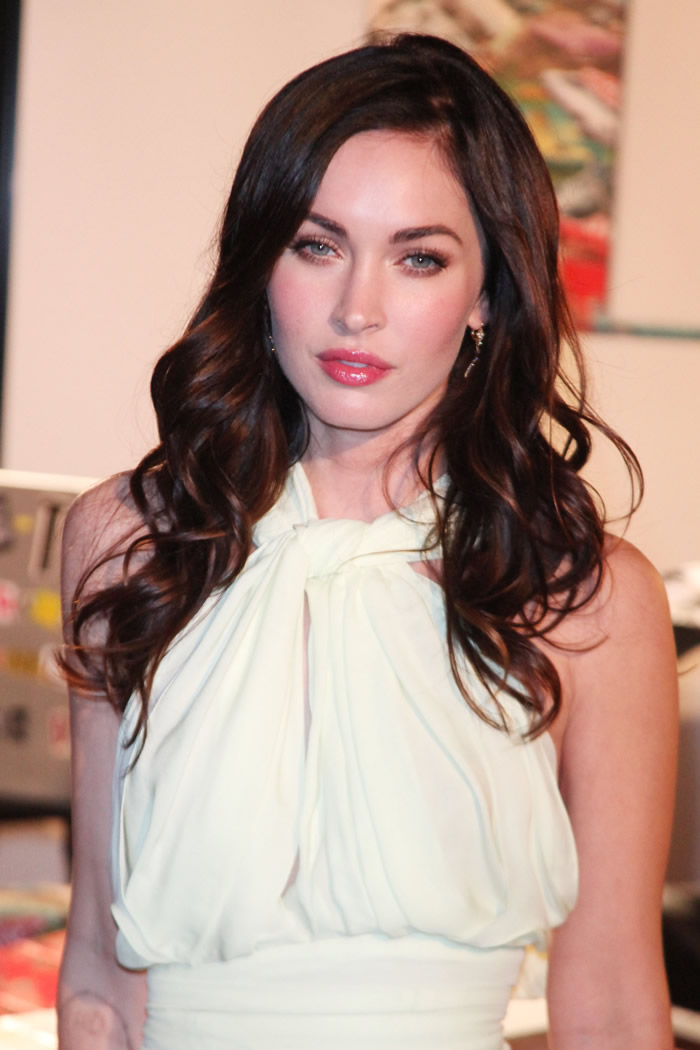 Photos courtesy of WENN; The Dictator promo photo courtesy of HuffPo