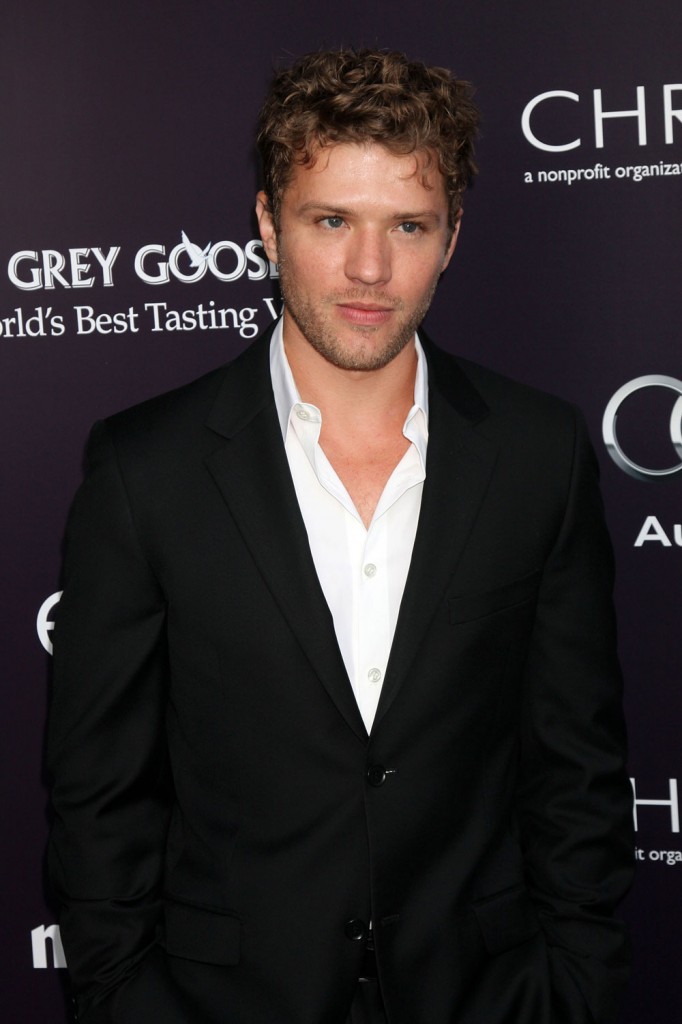 There are new photos of Ryan Phillippe out with his heavily pregnant ex girlfriend, actress Alexis Knapp, 21, in LA on Monday. US Weekly has the photos. Alexis got pregnant last fall presumably right before she and Ryan broke it off. (After she allegedly busted him making out with another girl at his birthday party.) The last we heard of Ryan, he had sent Alexis $5,000 worth of gifts for the baby, a story that sounds suspiciously planted by his PR people to make him look good. However, it's possible that Alexis is pulling a Samantha Burke (remember her? – Jude Law's hookup and the mother of his youngest child) and that she's playing this for all it's worth.
On Monday, Ryan Phillippe was photographed in Los Angeles for the very first time with Alexis Knapp, his very pregnant ex-girlfriend. Phillippe and the model-actress, who dated on and off last year, were snapped picking up cold beverages at a Coffee Bean & Tea Leaf before heading into an obstetrician's office. Phillippe, 36, then dropped off the first-time mom-to-be, 21, at her home.

Back in March, Us Weekly was first to break news that Knapp was expecting — and had announced to pals that ex Phillippe (they split for good in September 2010) was the father.

The Lincoln Lawyer actor (dad to Ava, 11, and Deacon, 7, with ex-wife Reese Witherpsoon) has remained mum his ex's talked-about pregnancy. "He doesn't know if he's the father," one insider told Us, adding that he plans to take a paternity test. "If it's his, he'll take responsibility."

So Undercover star Knapp, meanwhile is "really excited to be a mom," another insider said.

She has similarly not spoken publicly about her baby-to-be, who is reportedly due soon. "Alexis has maintained her silence and will continue to do so," her rep told Us in March. "She continues to appreciate the love and support of her family and friends.
[From US Weekly]
Alexis may be "maintaining her silence," but I do believe she called the paps for this little outing with Ryan. Ryan has long bitched about how much he hates the paparazzi and he looks miserable in those photos while Alexis looks like she's ready for it with her cute maternity tube top and sipping her tea. (Check out her Kabbalah bracelet.) Plus these photos are with agency Pacific Coast News. They also have exclusive photos of Alexis at a maternity fashion show for Pea in The Pod in May, (below) and I would bet she has a contact there. At least Ryan is seeing her and trying to step up to the plate. He probably won't wait to meet the baby until lawyers are involved like Jude Law did, but Alexis better watch it. If she keeps pulling stunts like this Ryan might be as willing to help her with the baby – or with child support.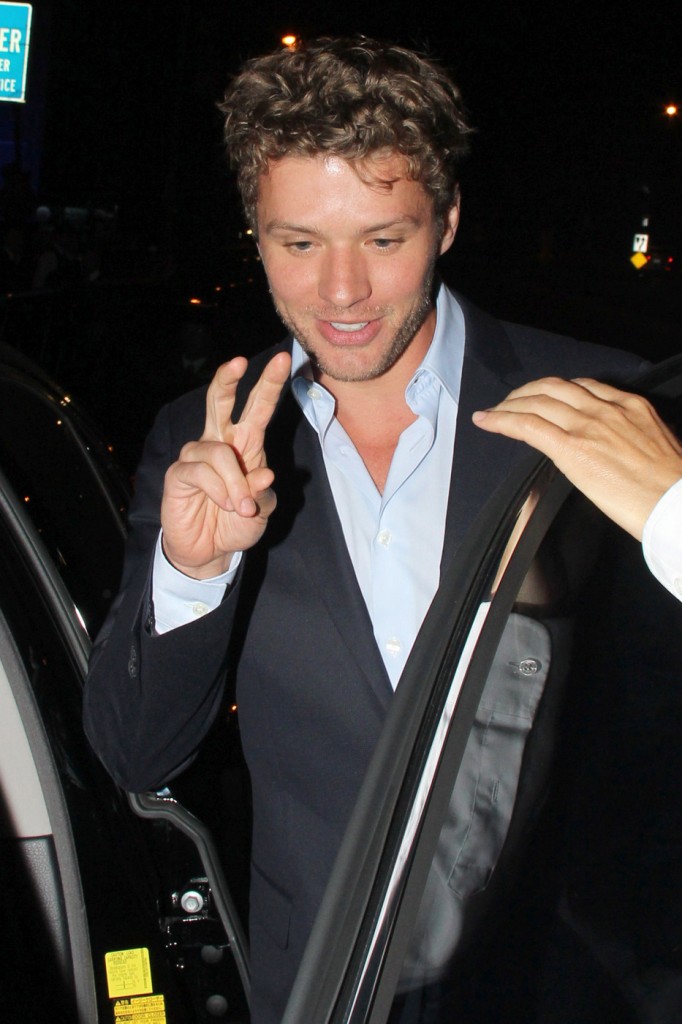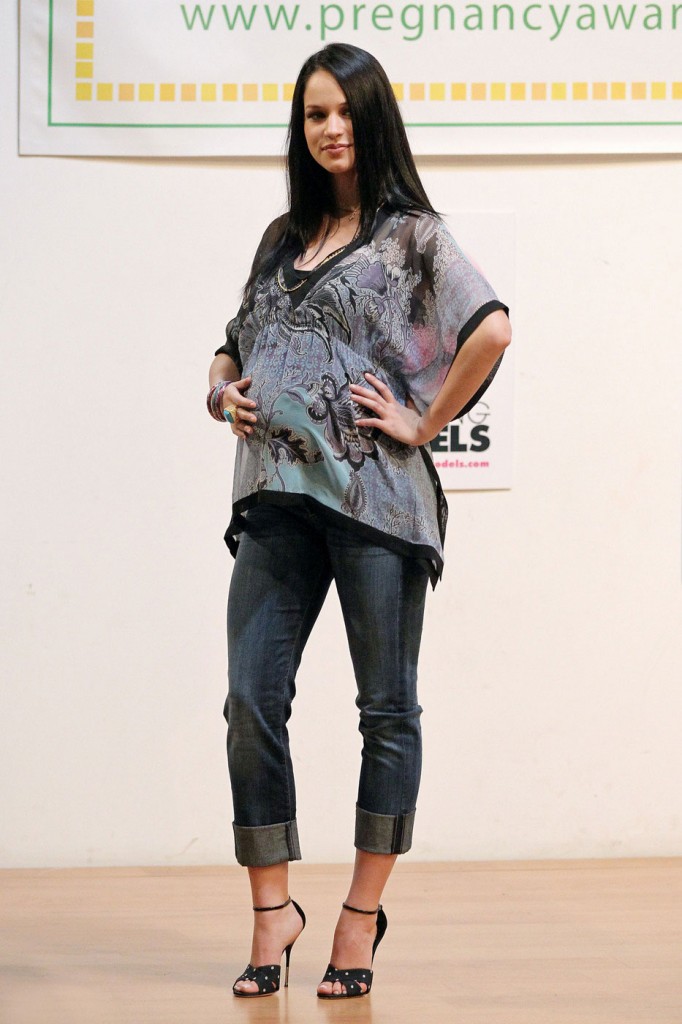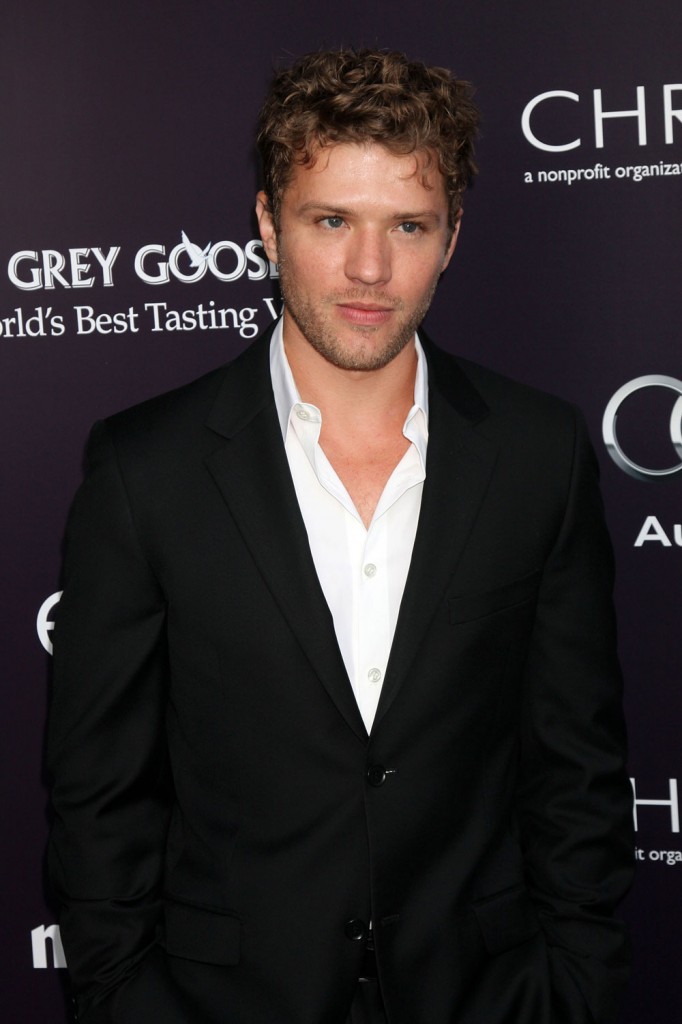 Photo of Alexis credit: Pedro Andrade/Gaz Shirley, Pacific Coast News. Ryan is shown out drunk in Hollywood on 6/13/11, credit: David Tonnessen, PacificCoastNews.com, at the Chrysalis Butterfly Ball on 6/11/11 and at a benefit for One Voice Scholars Program on 6/5/11. He looks hot there! Credit: WENN.com