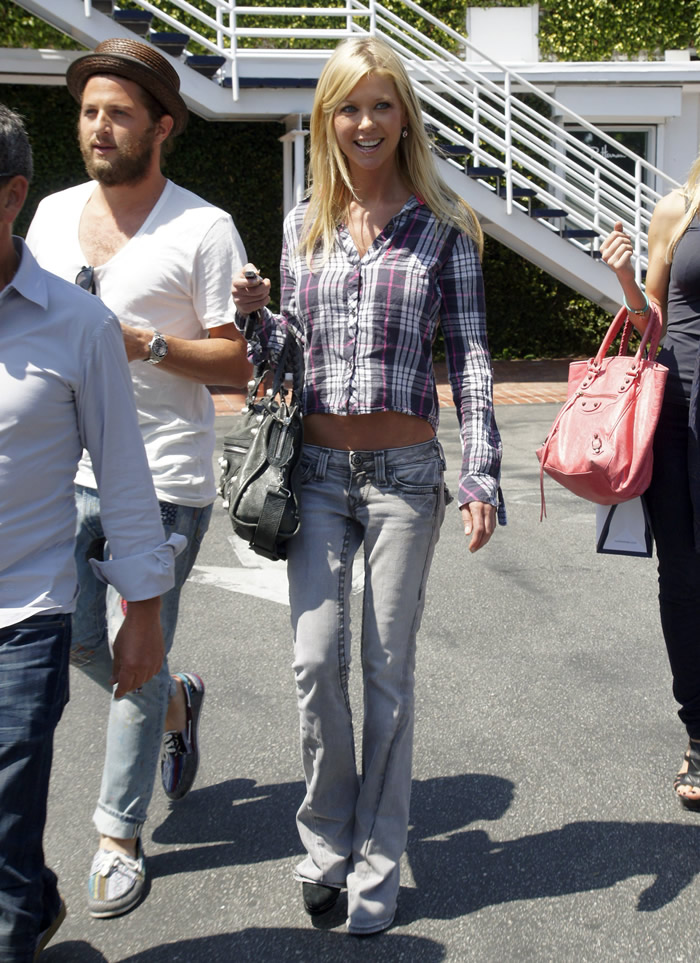 The last time we heard about Tara Reid, she was busily gluing her tooth back into her mouth after she partied to hard that it fell out. Now, the havoc has spread past the bar scene because — wait for it — someone has actually hired Tara for a new movie. Wait, does it count if the role merely spawns from the latest American Pie flick? Of course it doesn't, but don't try to tell that to the unfortunate citizens of Atlanta, who have been forced to contend with the drunken mess and poster child for bad, ill-advised liposuction. It seems that, while on break (in Atlanta, Georgia) from shooting American Reunion, Tara went cruising at the nearest Walgreens and decided to, um, "borrow" a cart.
Kooky Tara Reid has a bizarre way of making new friends in Atlanta while shooting the latest American Pie movie. The disheveled-looking actress stopped two strangers in a Walgreens parking lot over the weekend, a source said, to ask where the "nearest Mexican restaurant was. She was wearing torn jeans and a pink hoodie, despite the 90-degree heat. She was pushing a shopping cart with her dog in it." While Reid's parking-lot pals gave her directions, a Walgreens manager emerged and ordered Reid to return her cart. "She whined, 'I'm just borrowing it,' " our amused spy said. But Atlanta, it seems, isn't Hollywood. "Ma'am, please, we don't have that many," said the clerk, whom Reid argued with before ditching the cart, grabbing the dog, and storming off. Reid's pooch, Pasha, has been a regular character in her tweets from the American Reunion set, including, ". . . another dog charlie tried to hump my puppy pasha she was not happy." Reid's rep didn't return calls.
[From Page Six]
Okay, so the most shocking part of this report isn't that Tara Reid has found some temporary, straight-to-DVD employment but, rather, that Tara still pays a publicist to dodge inquiries concerning her bizarre public behavior. Then again, why even bother to shell out cash to anyone when the public image wasn't worth salvaging in the first place? I feel for the citizens of Atlanta and can only hope that their collective misfortune is soon put to a merciful rest.
Also, nice push-up bra, Tara.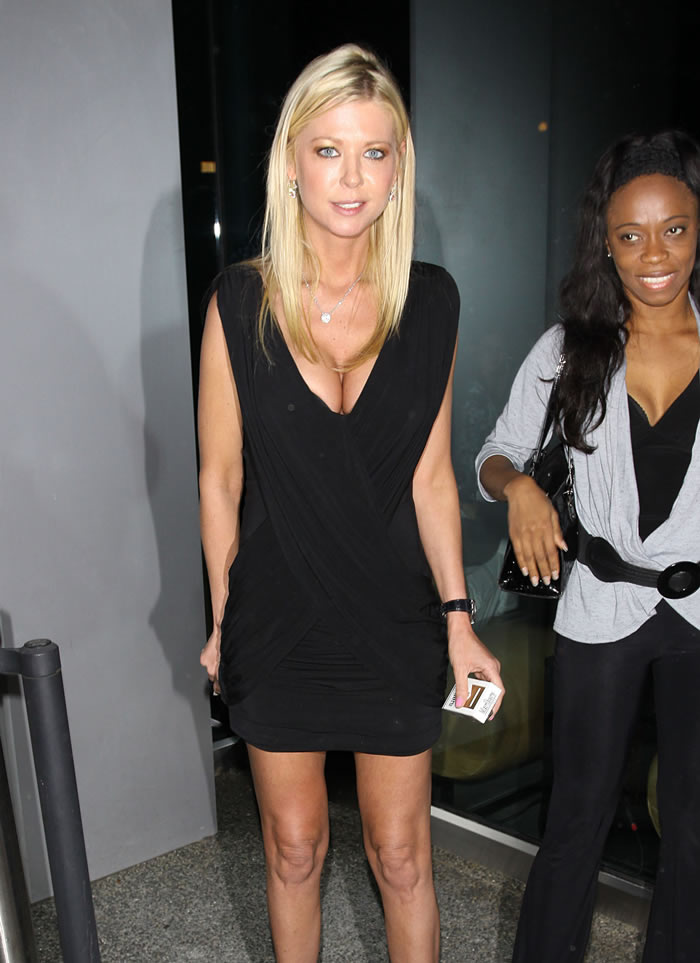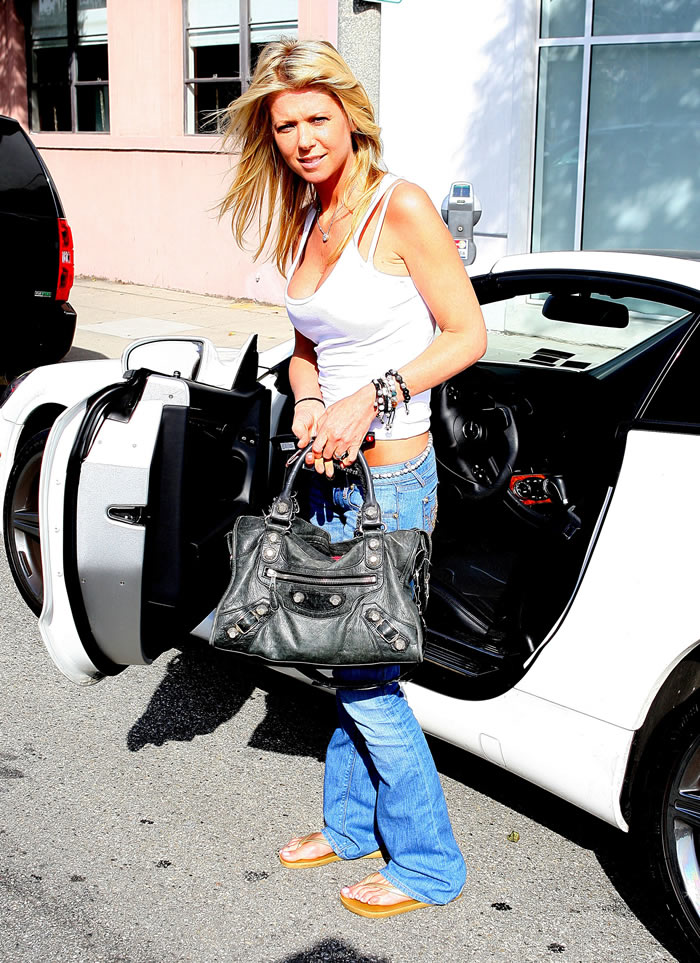 Photos of Reid throughout the past month courtesy of Fame