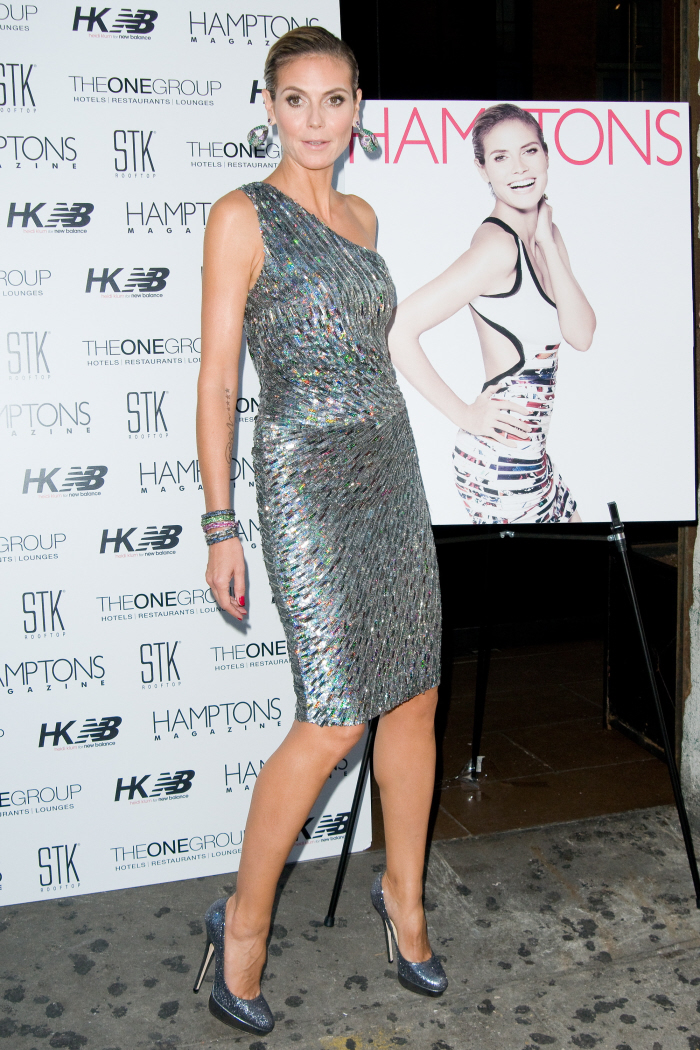 I tend to think Hamptons Magazine should have simply closed up shop for the decade once they had ragged-ass Chelsea Handler as their cover girl and had to hire a team of Photoshop wizards to make Chelsea look like a "beachy" hard 50. But the magazine is still going, and Heidi Klum is their new cover girl, so they threw her a party. Heidi wore this Monique Lhuillier for the party and… I have to admit, I usually don't care for Lhuillier. Her wedding dresses are fine – at best, lovely and feminine, and at worst, knock-offs of Vera Wang. But I usually don't care for Lhuillier for regular cocktail and evening attire. But this dress is rather pretty. It's event-appropriate, flattering and age-appropriate for Heidi.
I do have two complaints though. One, the "optical illusion" of the asymmetric lines emphasizes Heidi's stomach. I'm not bashing Heidi for anything (okay, she could have worn Spanx), but a good dress shouldn't draw attention to your stomach. My second complaint: WTF is with Heidi's styling? Who did her makeup, the Duchess of Cambridge?!? Look at that crappy eyeliner job. All in all, I'd say it was a fashion win for Heidi, but in the future she might want to be less matchy-matchy and go easy on the eyeliner (especially for the bottom lids).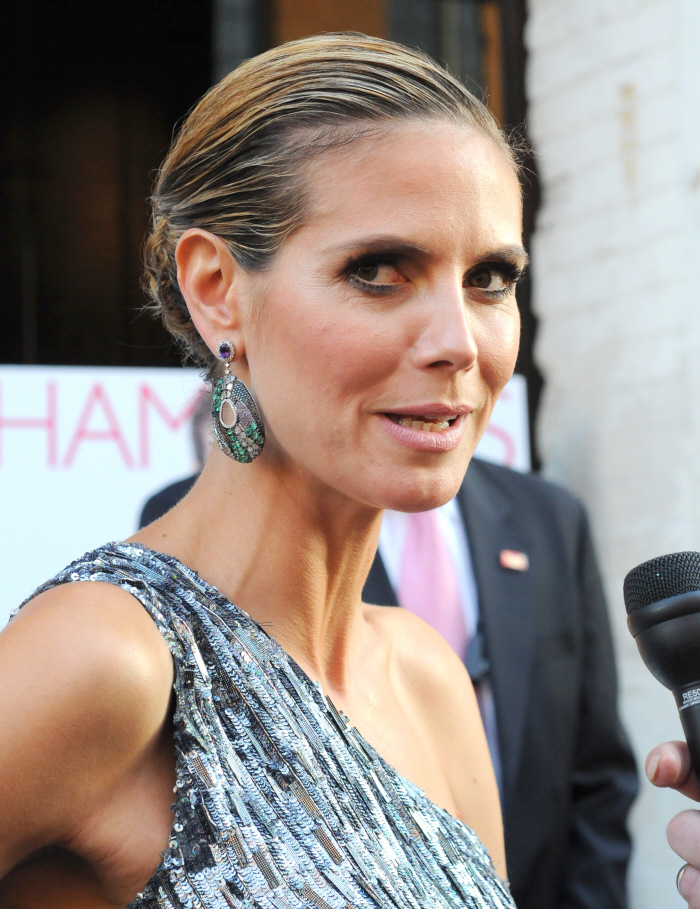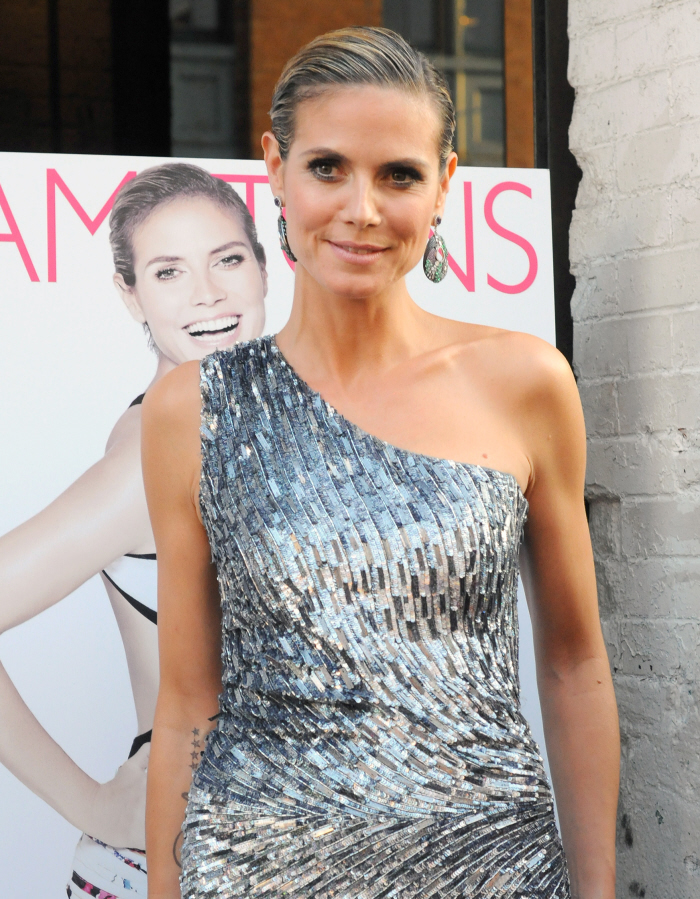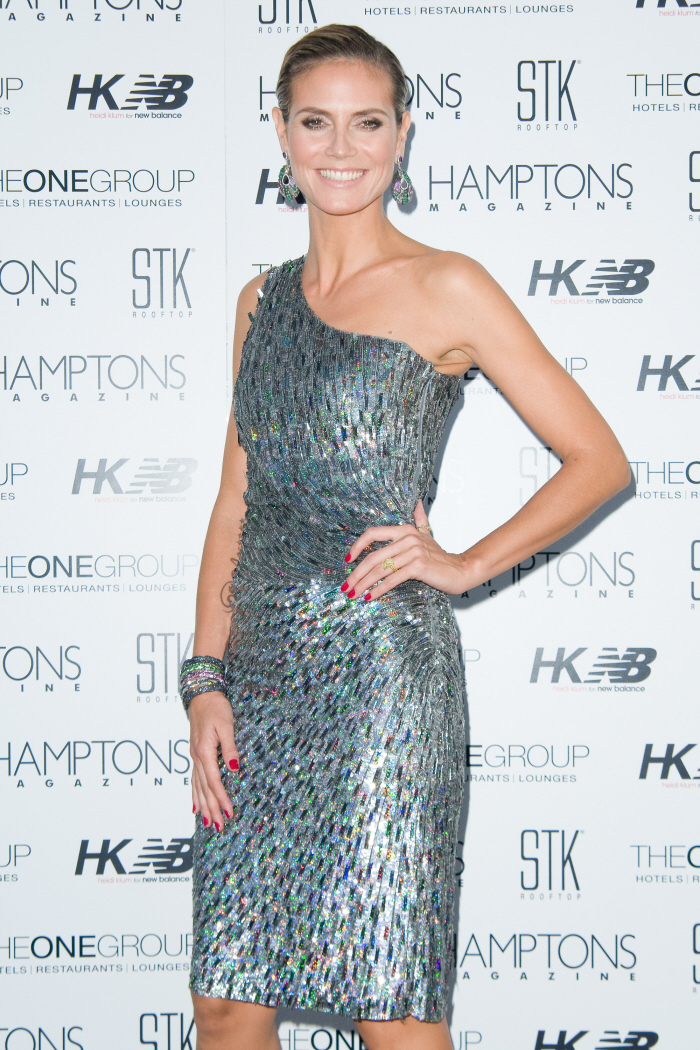 Photos courtesy of WENN.