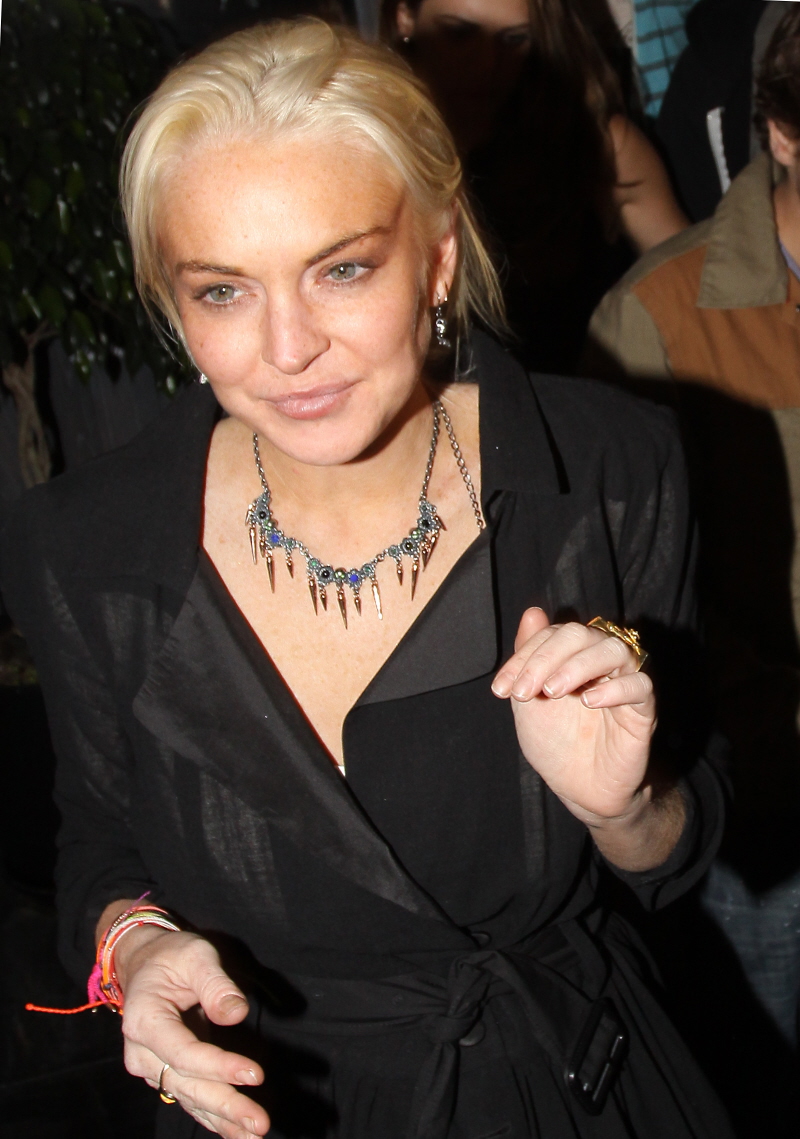 As we talked about yesterday, Linnocent celebrated her first hours of freedom by first "leaking" to TMZ that she was planning on spending her first night free of house arrest just sitting at home with her sister, then Linnocent proceeded to go to a club at 11 pm and stayed until 2 am. Radar said Linnocent's assistant kept bringing her "sodas" – which makes me think Linnocent has switched out her straight vodka in a water bottle for rum & Cokes. Predictably, when Linnocent stumbled out of the club past 2 am, she actually, physically stumbled. It wasn't a nose dive or anything, but it was definitely a "I've had three hours worth of rum & cokes and what are all of these flashes?" kind of stumble. Anyway, Linnocent took to her Who Say page to SET THE RECORD STRAIGHT. I'm doing that in a Kanye Caps Lock, because that's how Linnocent writes when she's telling a big ol' crack lie. Oh, and bitch also sounds drunk when she writing. She's liquor-soaked and indignant!
Of course me going to my best friends going away dinner is a headline- especially on my first day out of my house in 35 days. That does not give anyone the right to have a field day and manifest stories. IT WAS A GOING AWAY DINNER, THAT WAS IT. Nothing exciting happened aside from the very yummy hummus and pita. If anyone caused me to nearly fall it was the pyschotic paparazzi…. off to the gym now- have a lovely day xo
[From Linnocent's Who Say]
"Psychotic" is actually a word I misspell consistently, and oddly enough, I think I use that word most when I'm writing about Linnocent. Still, when you sound it out the way Linnocent spelled it, it sounds like drunk talk: "G'way. Piss-cotic pazzarazzi. Mm…hummmmmmus."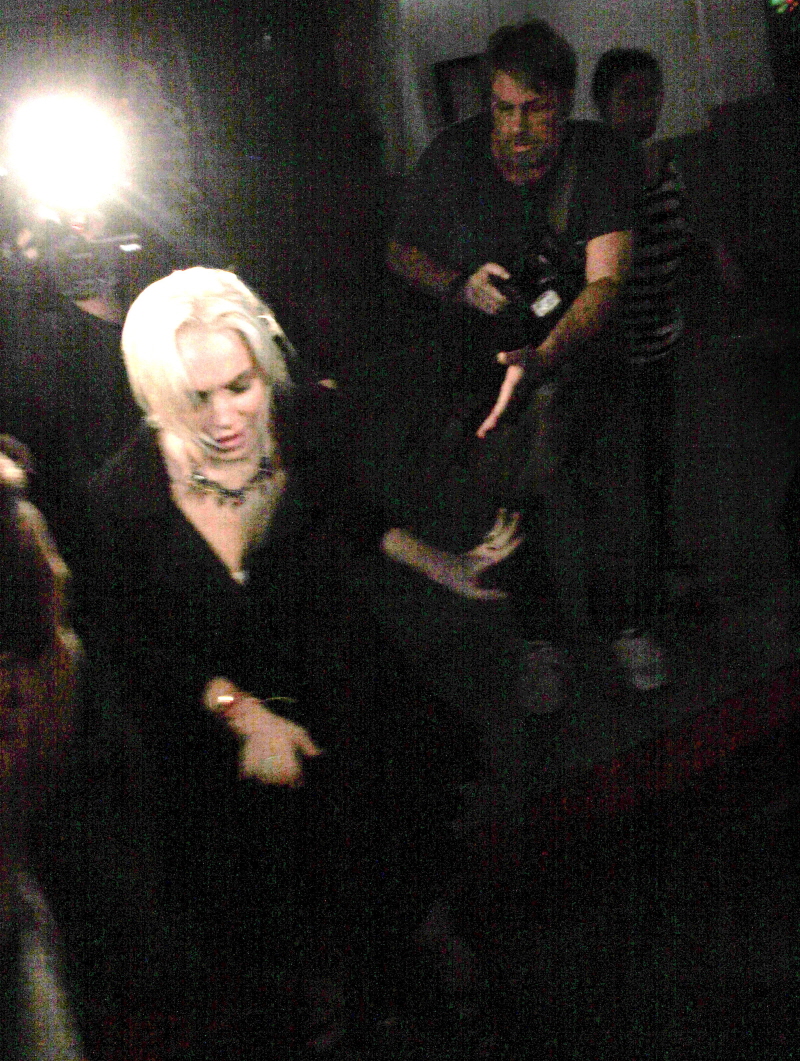 I have to admit something – I've gotten pretty bored with Linnocent. She's not coming up with interesting excuses for her crack-headedness, she's allowed to drink now, and she's just repeating old cycles. My favorite cracked-out time period for Linnocent was… I want to say summer of 2009…? That was when she would get all coked up and in the middle of the night, she would just start tweeting all of this paranoid BS, mostly to Samantha Ronson. Those were the glory days of Linnocent's crack shenanigans. Nowadays, whenever I read about some new scandal, my new thing is just saying "That's SO Linnocent!" in a sitcom-y voice, like her nonsense is just this week's plot line, which will be resolved in short order and Linnocent will survive it all. Like a crackhead cockroach.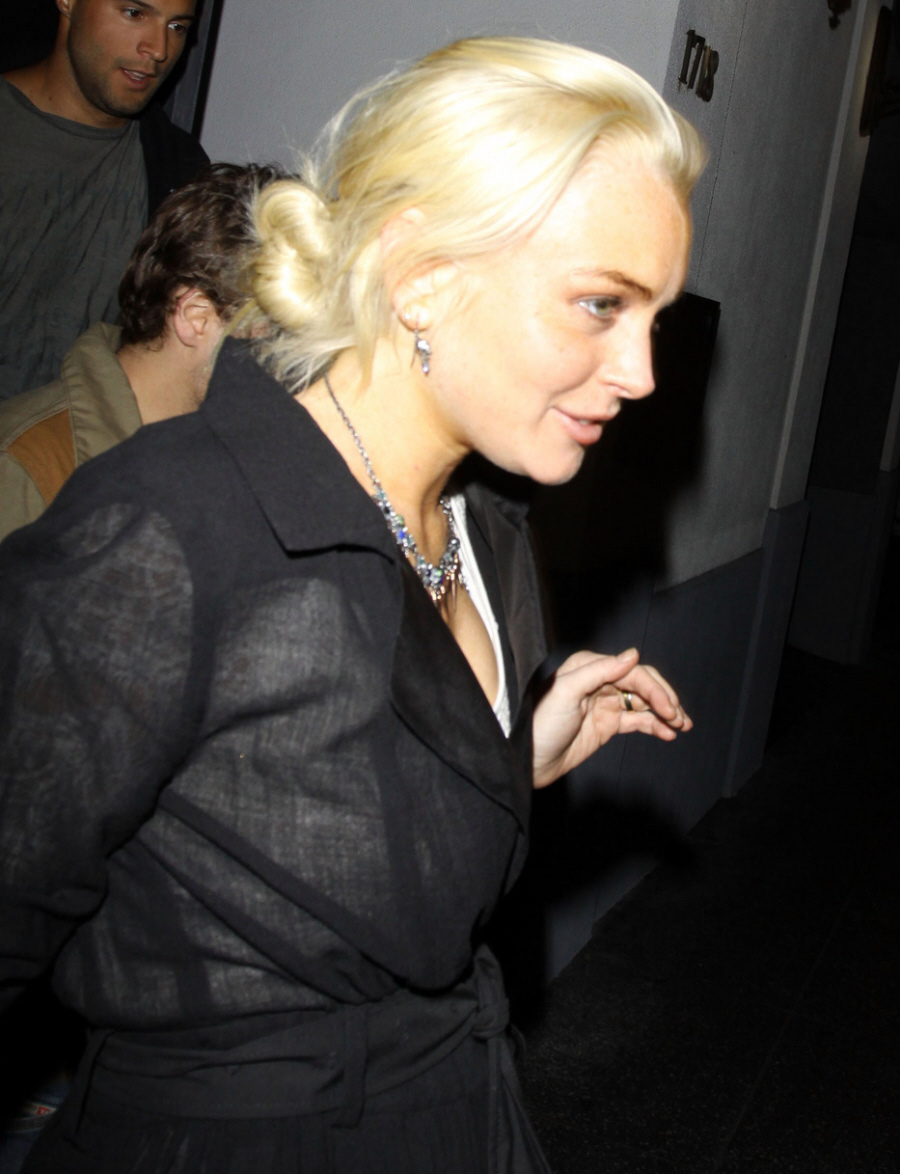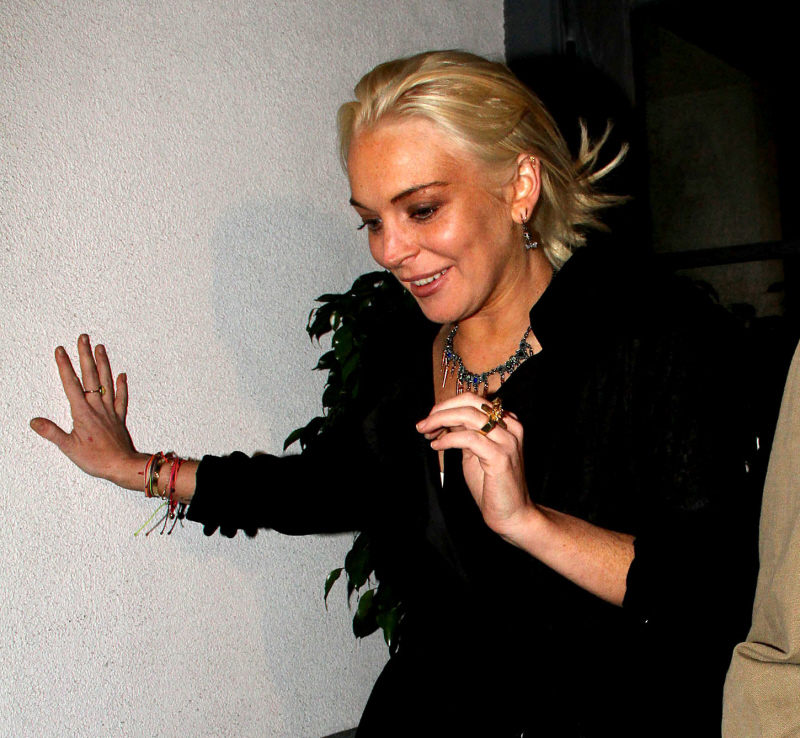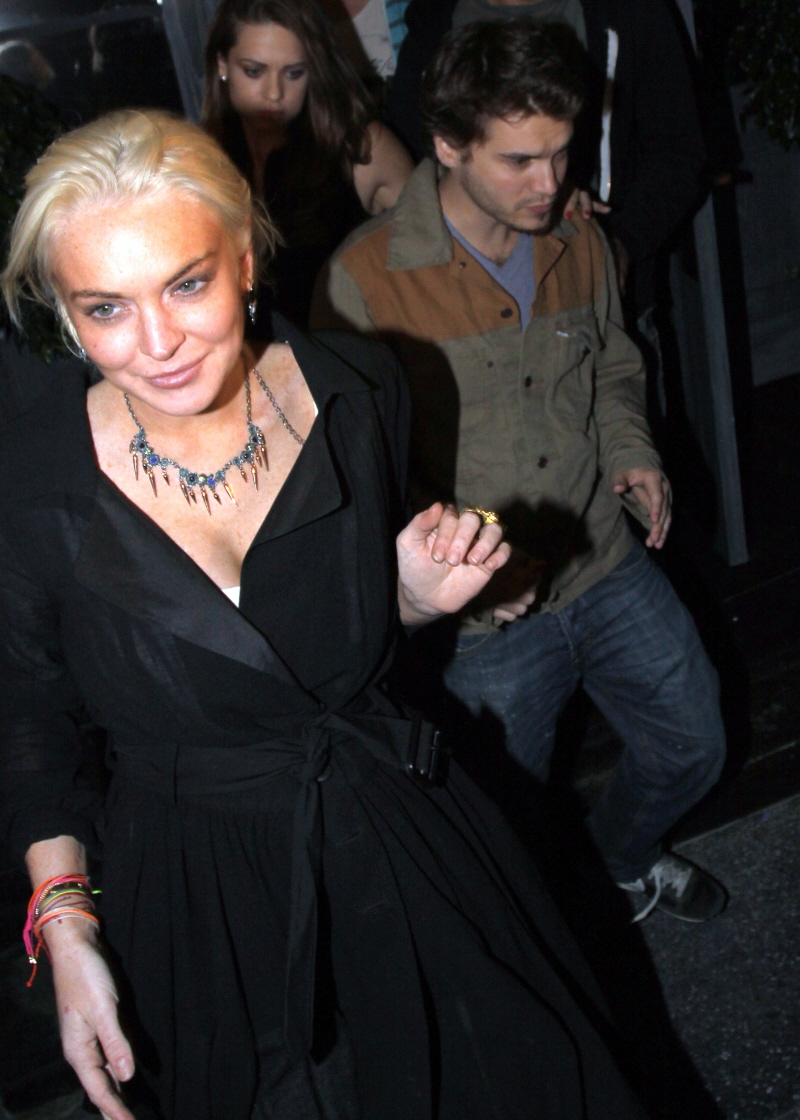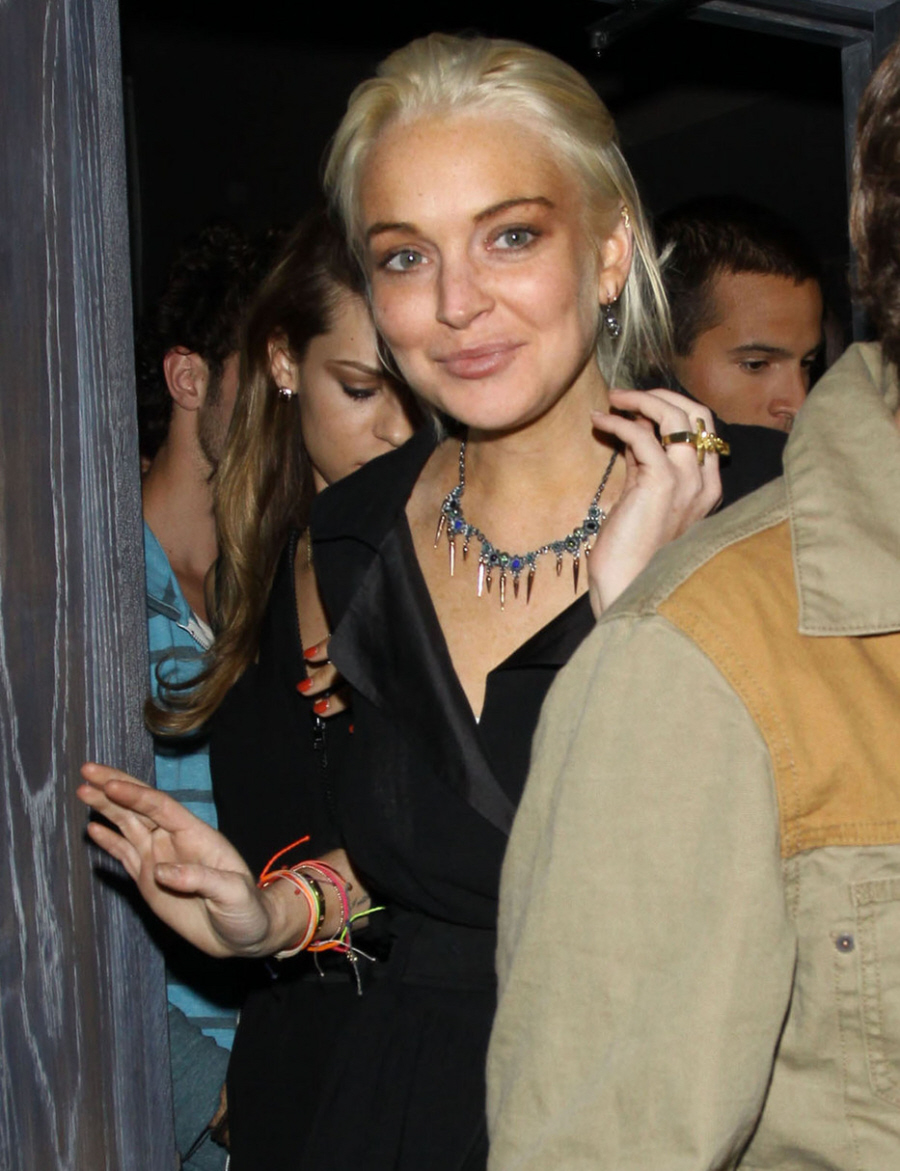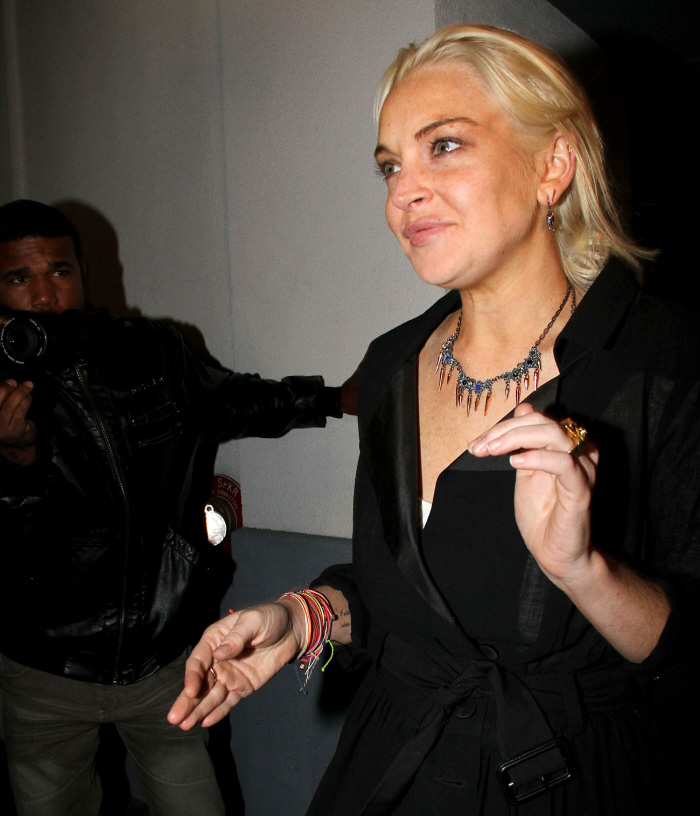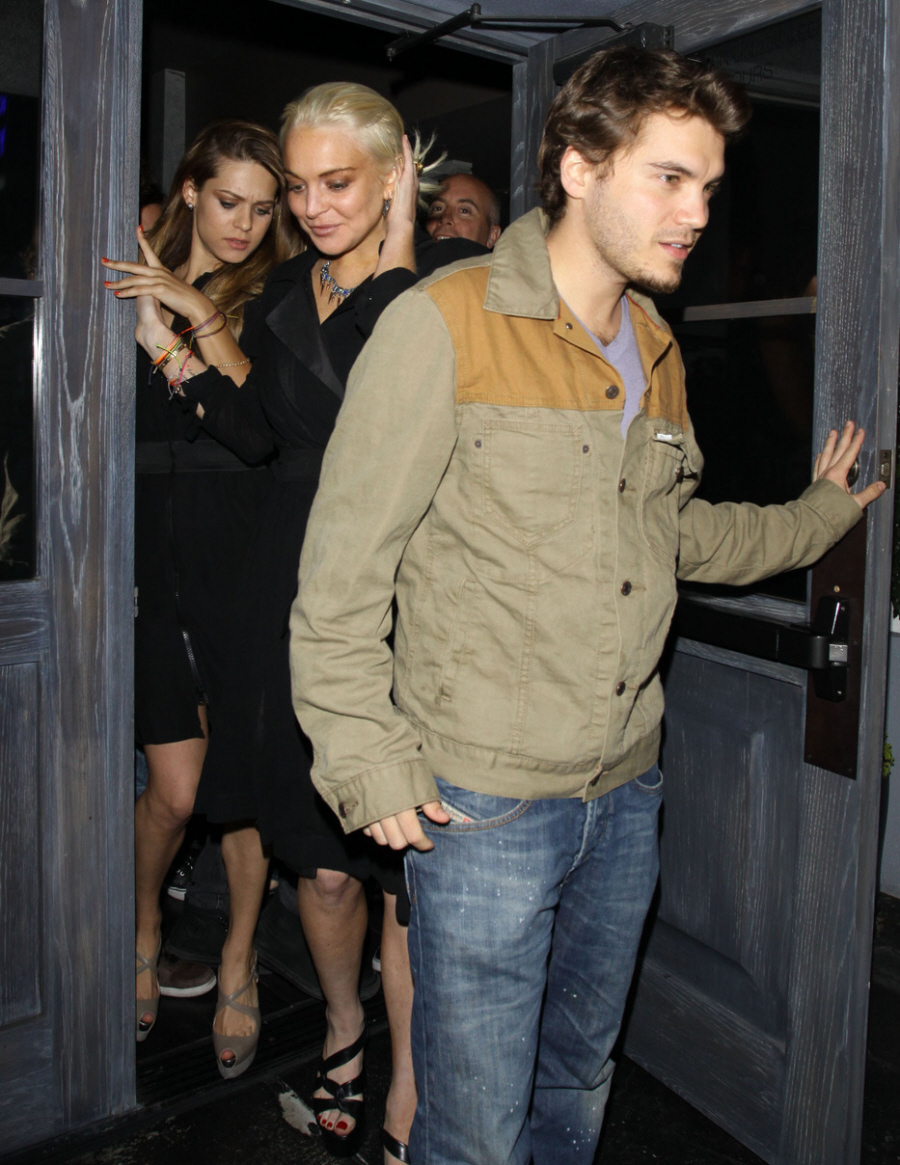 Photos courtesy of WENN & Pacific Coast News.