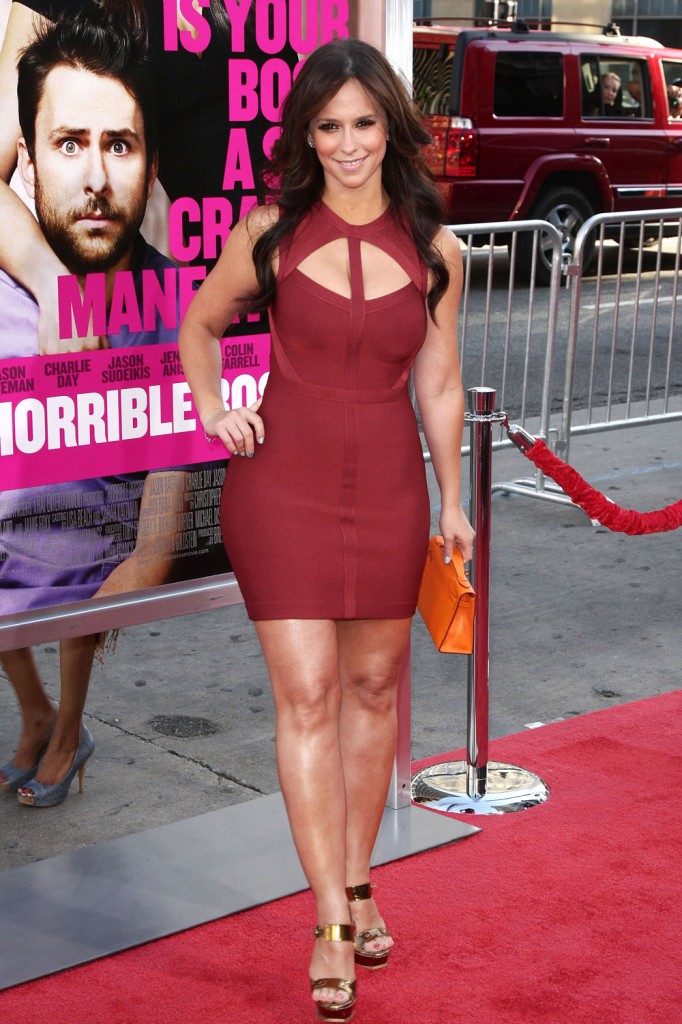 Jennifer Love Hewitt wore a form fitting Herve Leger dress to the premiere of Horrible Bosses, in which she doesn't star or anything. I just bitched about how the Leger dress trend should go out of style. Even on very thin women I dislike these super tight dresses. But Hewitt kind of works that look. Like I'm amazed that she would wear that dress with pride and be like "whatever, I'm hot."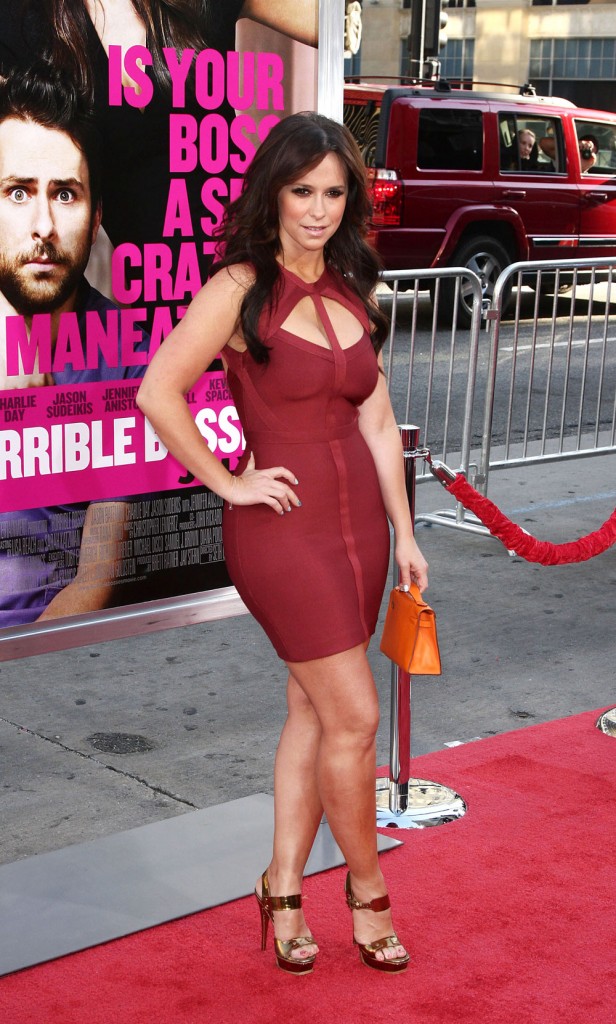 I don't find it very flattering on her, and I don't particularly like the style, but with that hair and makeup it kind of works. She has the attitude to go with it, she's not wearing a sack, and she looks like a Kardashian without the bad plastic surgery. So who am I to say that she shouldn't wear a tight dress because she's got hips?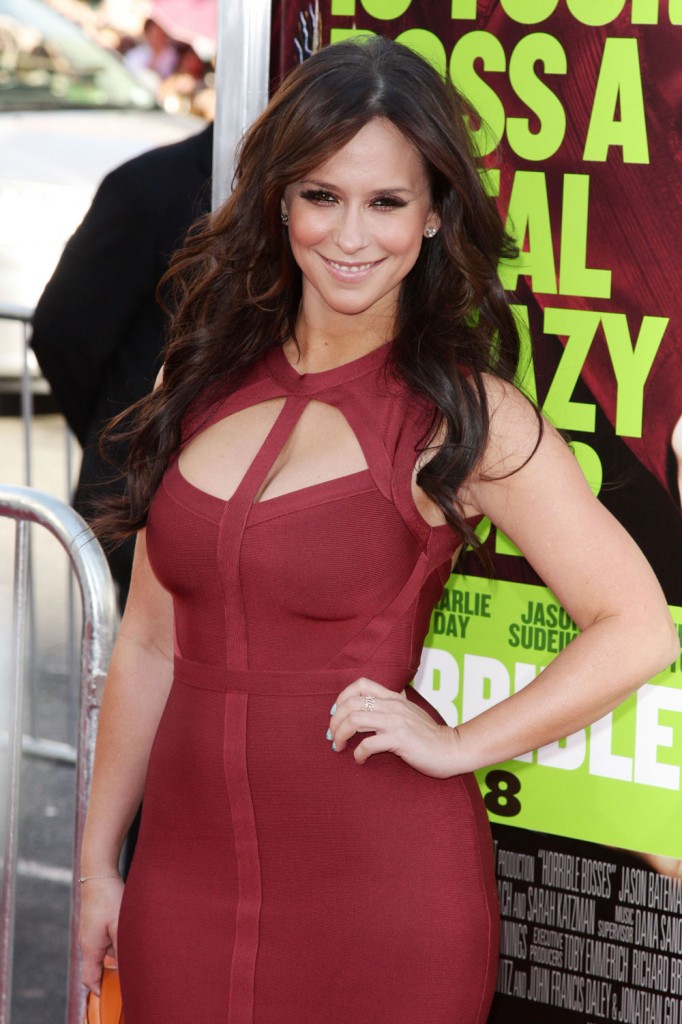 Here are some of Love Hewitt's past event looks this year. She's hit or miss, well usually miss, with her fashion. So even though this dress doesn't work well with her bottom half, it's not as bad as some of the other dresses she wears.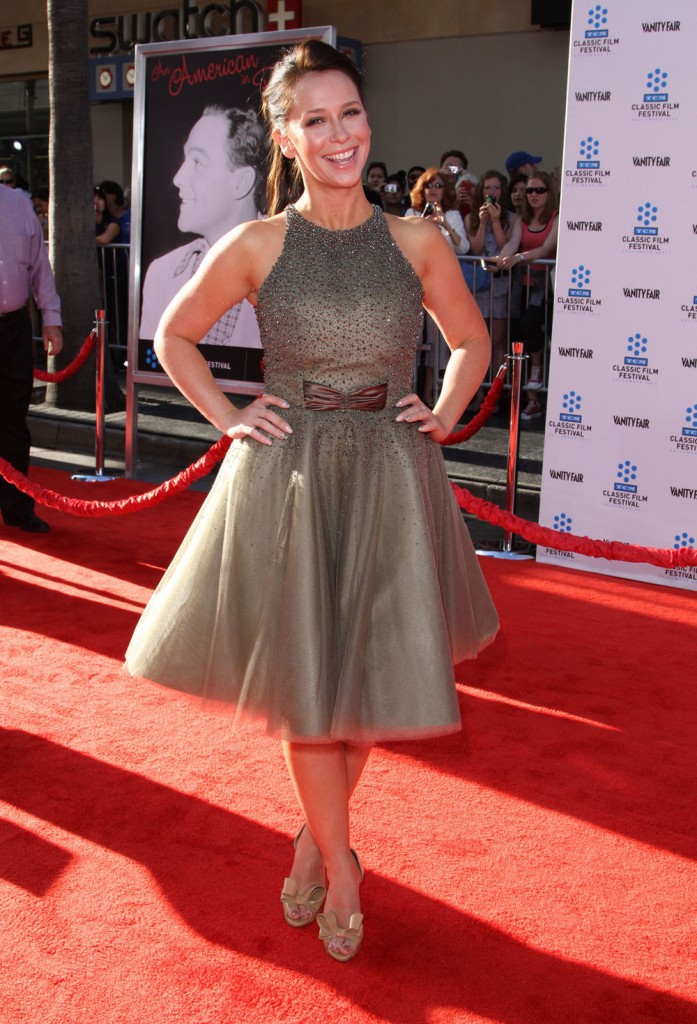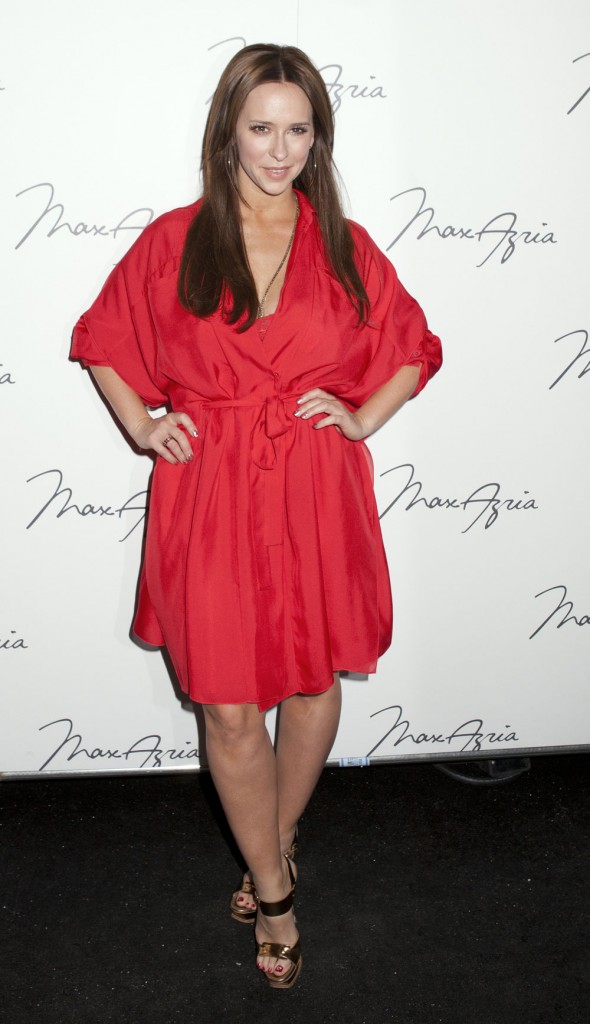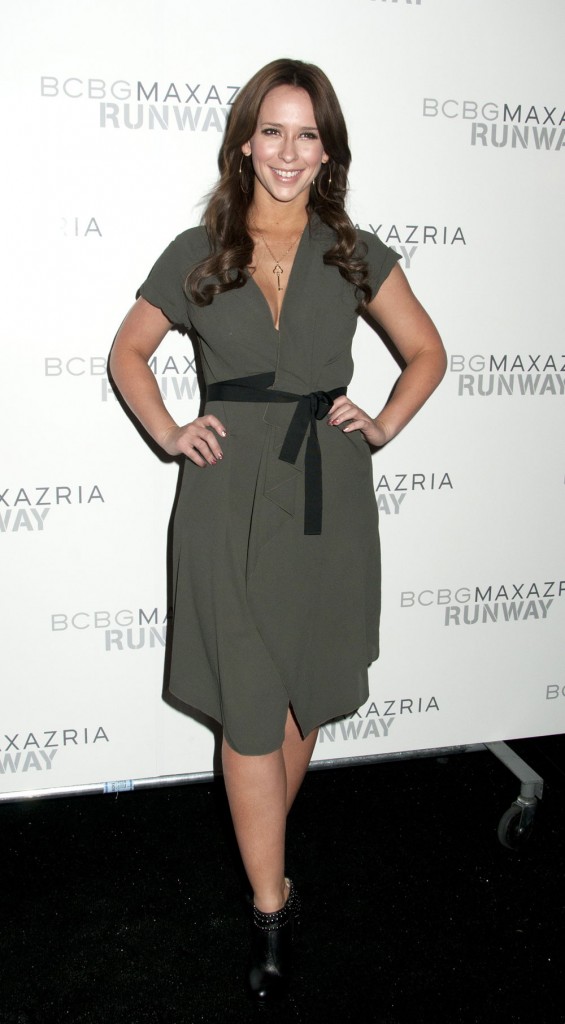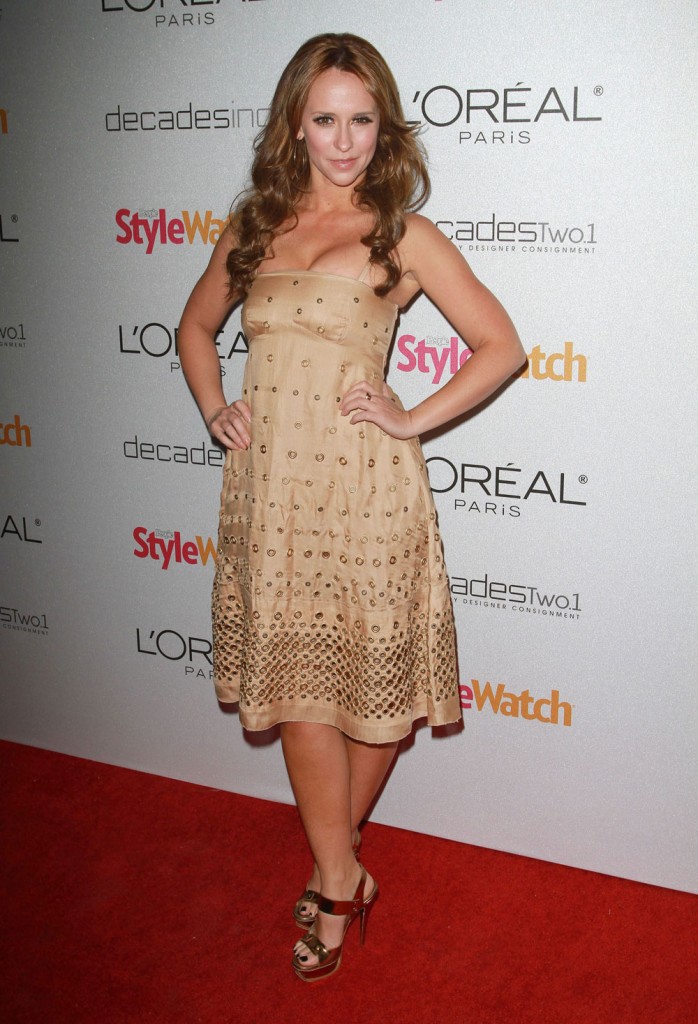 Look at her expression, she's not smug, she's not meek, she's just happy to be there and feels good about herself. I kind of love that. It will be a hot minute before she finds another boyfriend and is talking marriage and babies to the press again. Those stripper shoes have got to go though and how did she think that tiny yellow purse would work?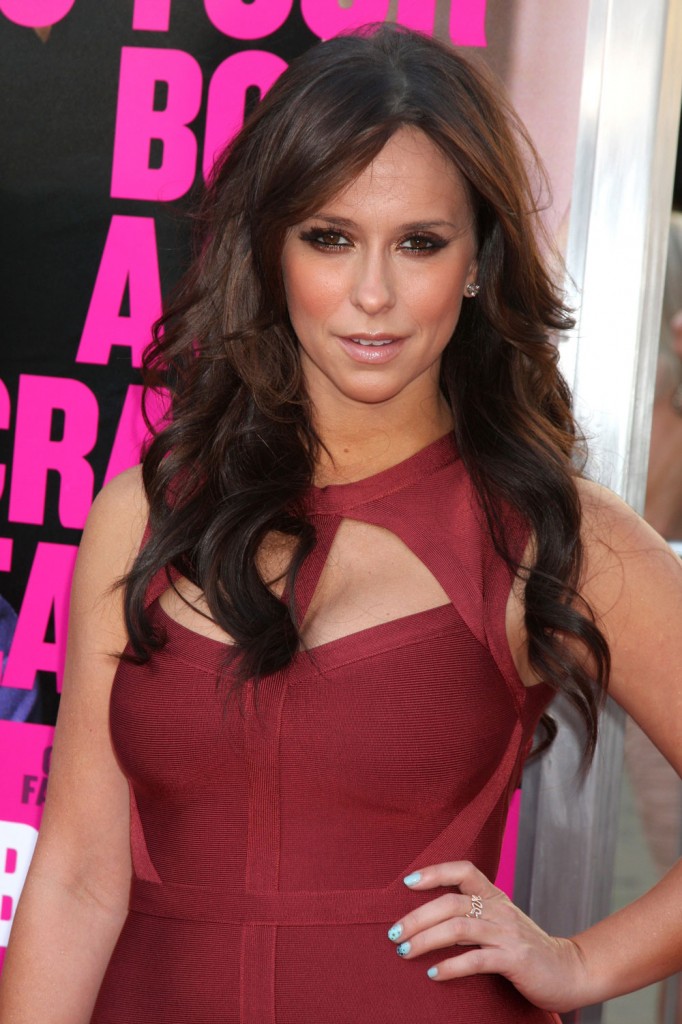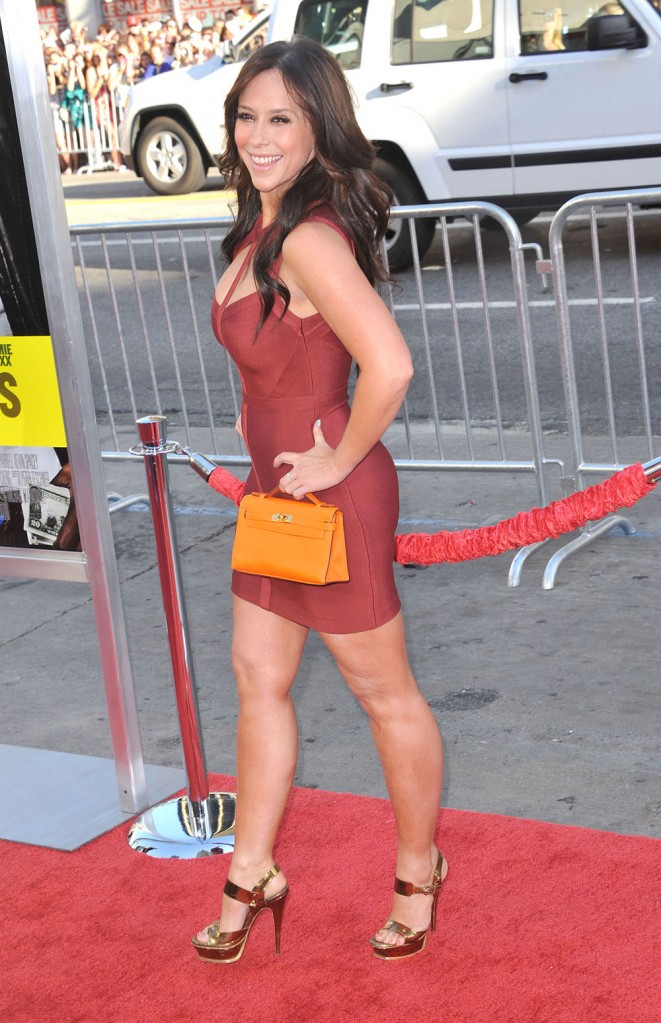 Update: Here's a photo of her from behind, by request.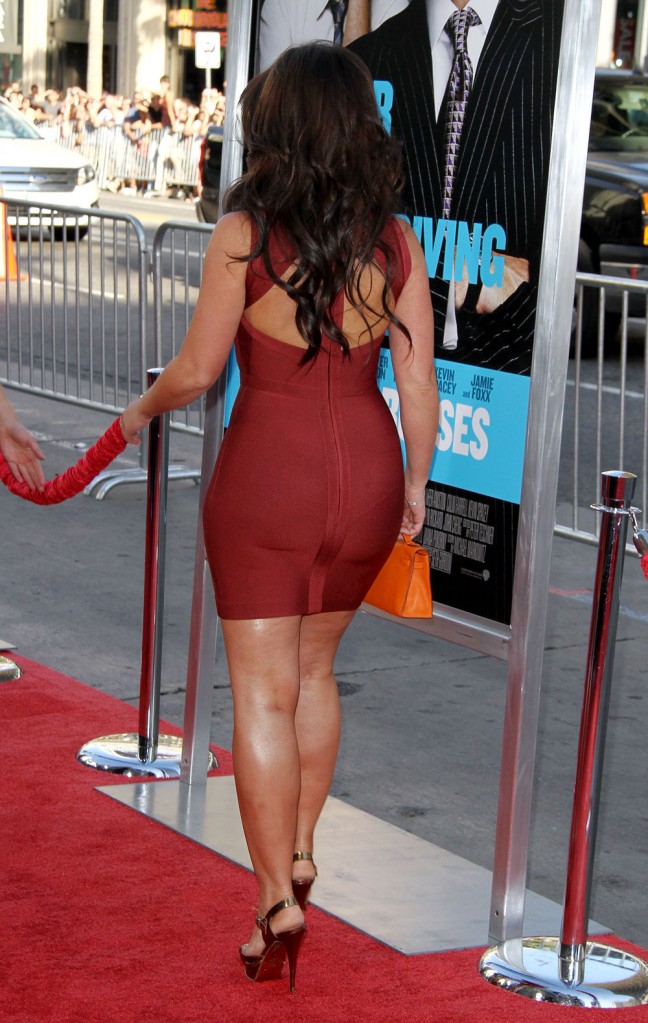 Photo credit: WENN.com except for the last photo above, which is from Fame Pictures