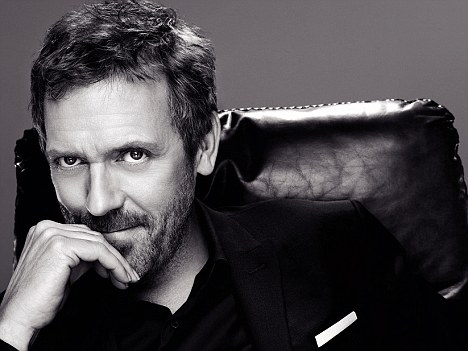 The latest face of L'oreal's men's skincare line, L'Oreal Paris Men Expert, is scruffy grumpy Hugh Laurie of House. Hugh will represent the line overseas, like Gerard Butler and Patrick Dempsey before him. Now, I can see Dempsey and maybe Butler representing men's skincare, but this just seems beneath Laurie. I'm trying to separate him from his character on House, for whom this role as spokesperson would be laughable. From what I know of British Laurie he's quite down-to-earth and not at all Hollywood. But I guess that makes him the perfect score for a skincare line. Here's more, from The Daily Mail:
And today Hugh Laurie is cast in an unlikely new role, as the male face for L'Oreal Paris Men Expert products.

He joins fellow Hollywood stars Gerard Butler and Patrick Dempsey, who are already ambassadors for L'Oreal Paris.

Hugh said: 'At first I thought it was a mistake, but then I realised that

L'Oreal wasn't looking for models but for people with strong personalities, who are worth it…and who aren't afraid to proclaim that using cosmetics can be a very masculine decision after all.'

The men's grooming business has grown significantly over the past two years, with British men now spending more on skincare than ever before.

And Laurie could be the ideal model to attract men who fear their masculinity will be threatened by using cosmetics.

Laurie has won critical and popular acclaim for his portrayal of the curmudgeonly but brilliant Dr Gregory House in the hugely popular U.S. medical drama House.

But after eight series it seems he may be ready to leave the Vicodin-addicted misanthropic character behind and try something new.

He told the Radio Times: 'The end of [the eighth] season, right now, looks like the end of the show. That is as far as they have got me for.'

The 51-year-old is estimated to be paid around £250,000 [$400,000 USD] an episode – now making him the best paid actor on television.
[From The Daily Mail]
There's also this video of Hugh in which he kind of makes fun of his new gig. I just love hearing him speak in his regular accent. I still find Hugh as a skincare spokeman puzzling but the guy might feel more secure with a few more million in the bank now that House is possibly winding down. That's probably the motivating factor behind this. He used to talk about how he was afraid he would lose his gig on House, and now that it's possibly looming after the next and eighth season it could have convinced him that this wasn't a bad idea.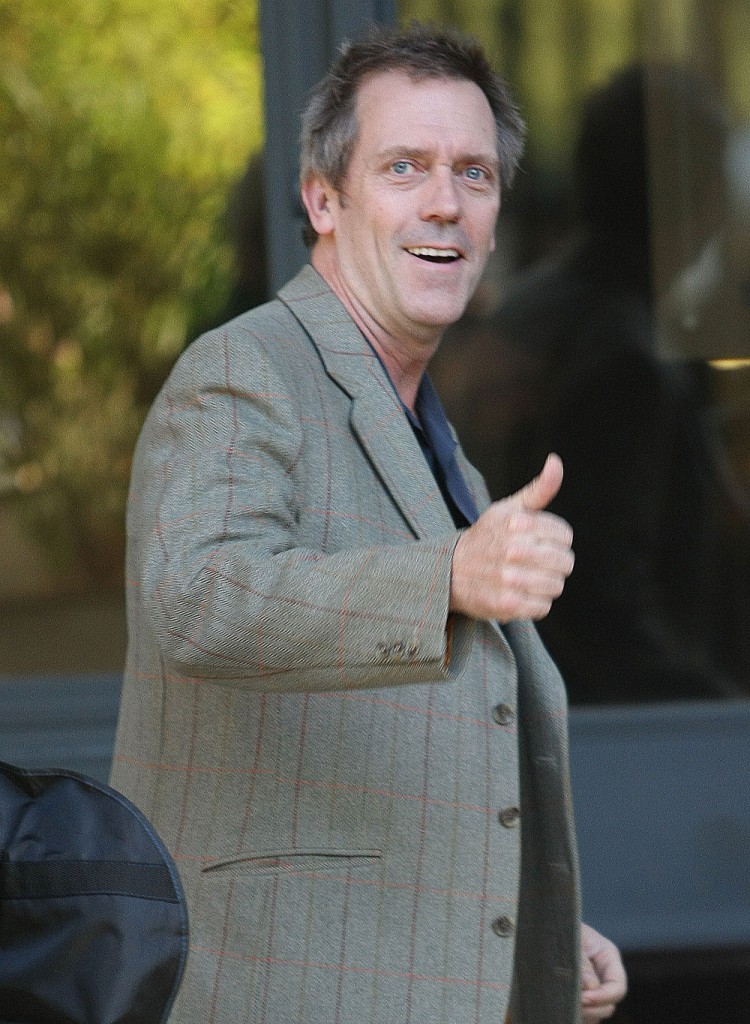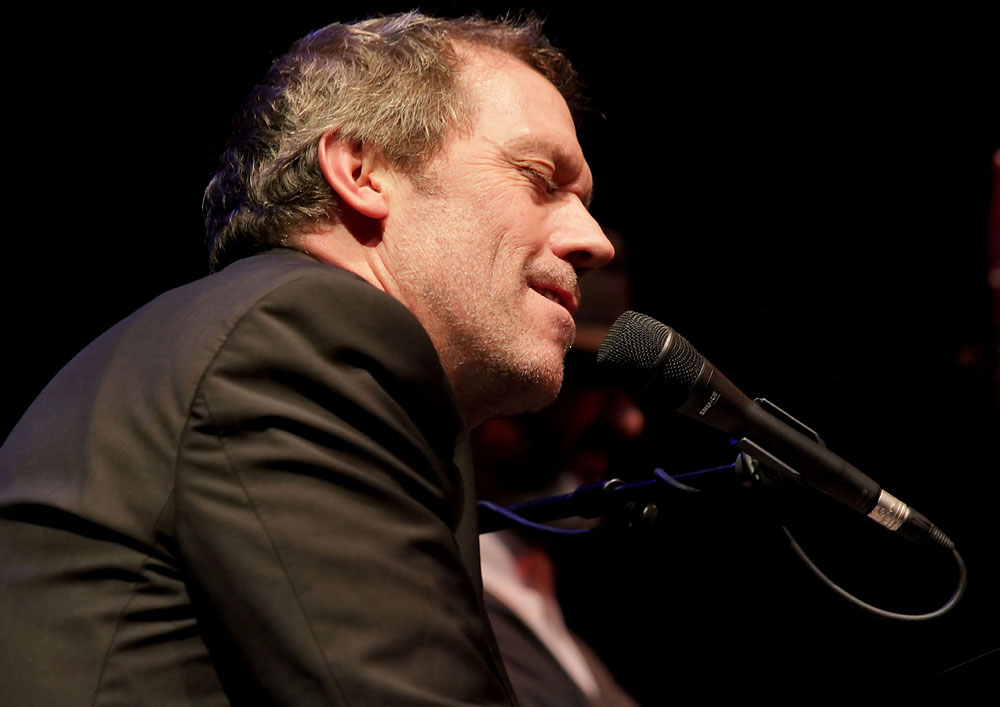 Hugh Laurie is shown on 5/3/11 and 5/7/11. Credit: WENN.com