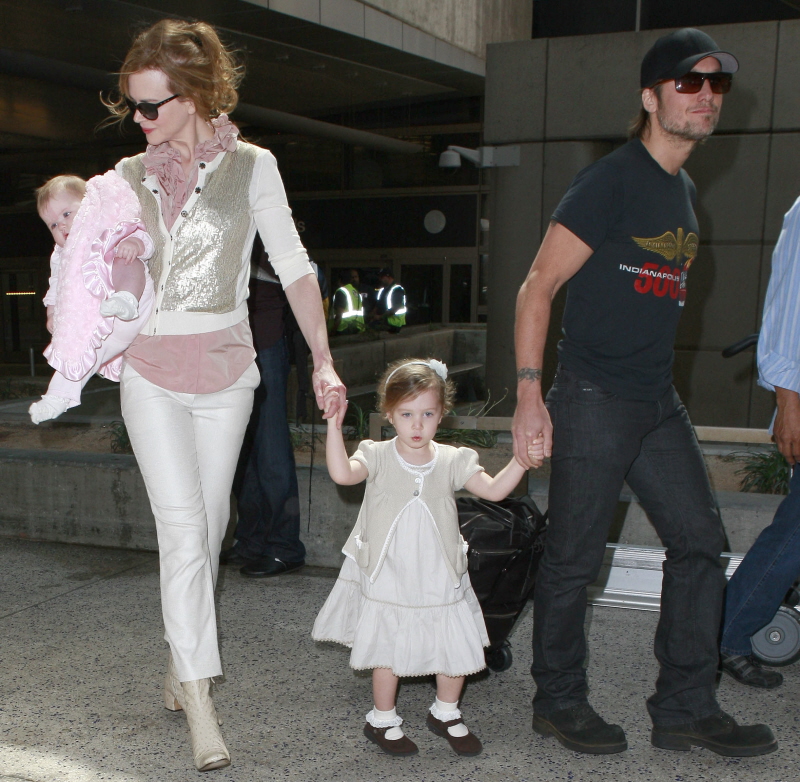 These are some newish photos of Nicole Kidman, Keith Urban and their two girls at LAX yesterday, where they flew in from Sydney. Little Sunday Rose gets to walk all by herself (holding the hands of her parents), but little Faith Margaret gets carried because she's only 6 months old. That makes sense… except… um, is this the right way to carry a six-month old? I don't know much about babies, true, but are you supposed to just toss them, face-out, over your forearm like a sack of potatoes? I would only hold a baby like that if I thought the baby was going to barf on me – which might be Nicole's rationale. Little Faith is all "BAAAAAAARF…" and Nicole was like, "Fine, have it your way." Do mothers have these kinds of arguments with their babies? I'd really like to know.
Would you like to know why Nicole and Keith suddenly seemed to rush back to LA after only a brief visit to Australia? They're going to meet Prince William and Duchess Kate! Yes, when Will and Kate come through California, the BAFTA organization (which I believe William is honorary president of) is throwing them a major gala affair Sunday night. And Nicole (and Keith?) have been invited! Also invited: Tom Hanks, Ginnifer Goodwin, Kristin Chenoweth, Derek Hough, and maybe Jennifer Lopez and Jack Black. Er… it's not really star-studded, is it? I mean, Derek Hough? Seriously? I hope Will and Kate get to spend some time with some true A-listers.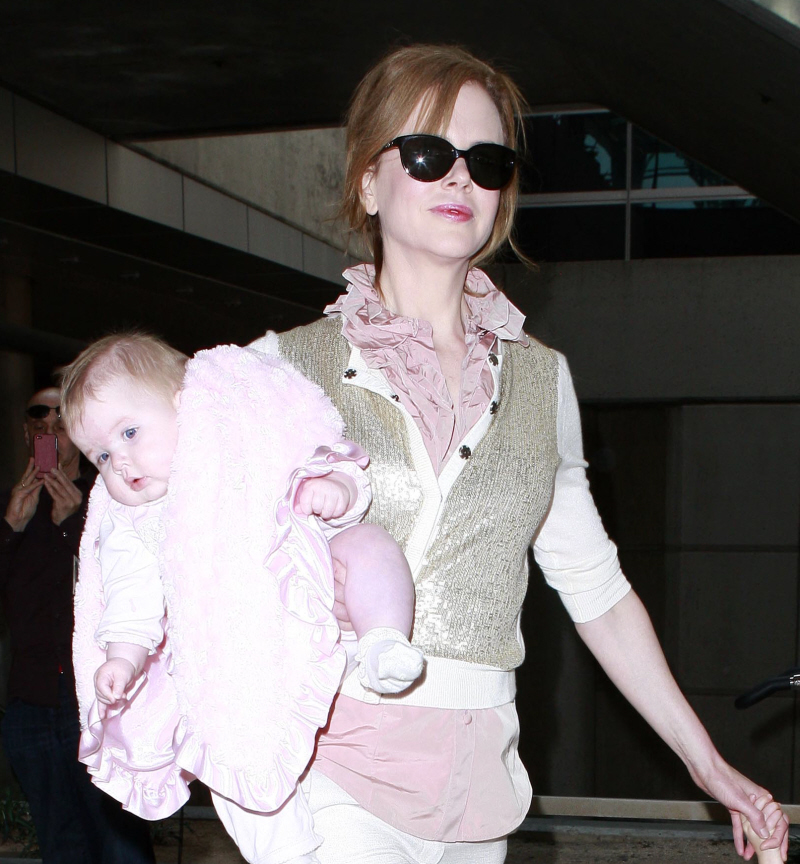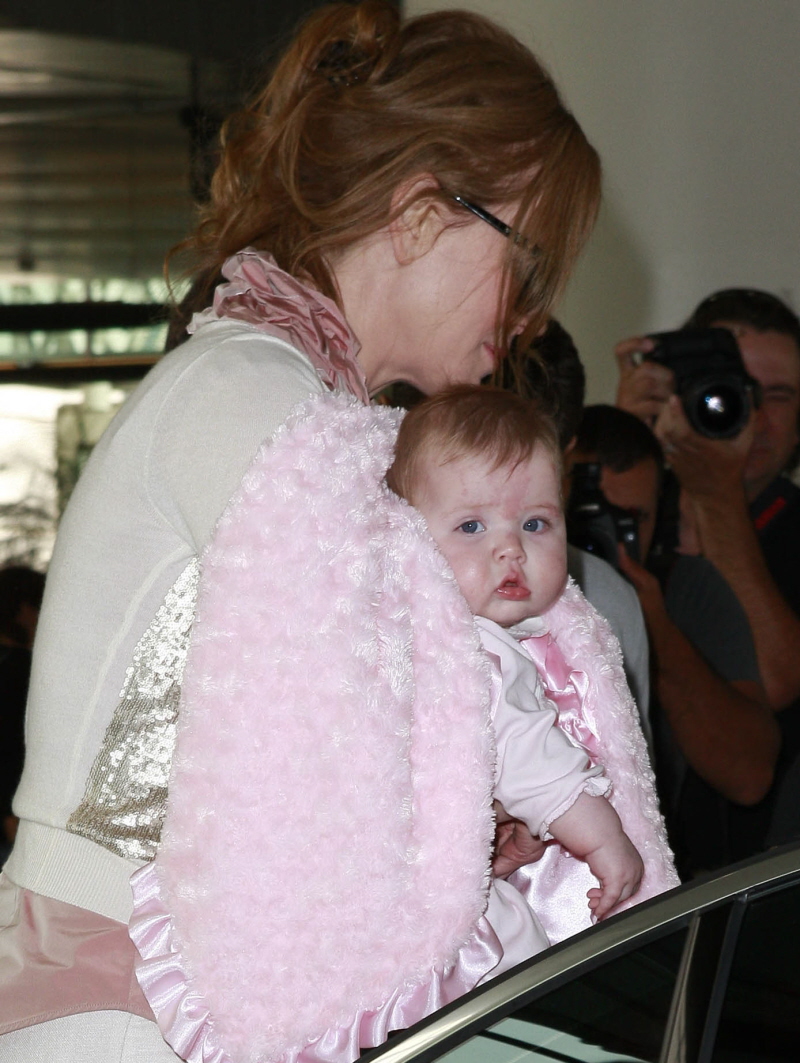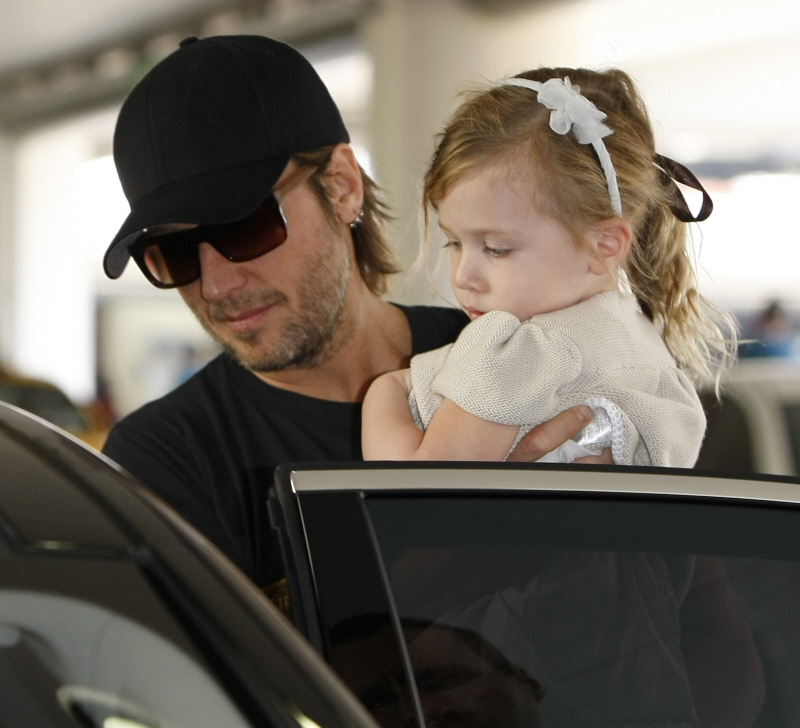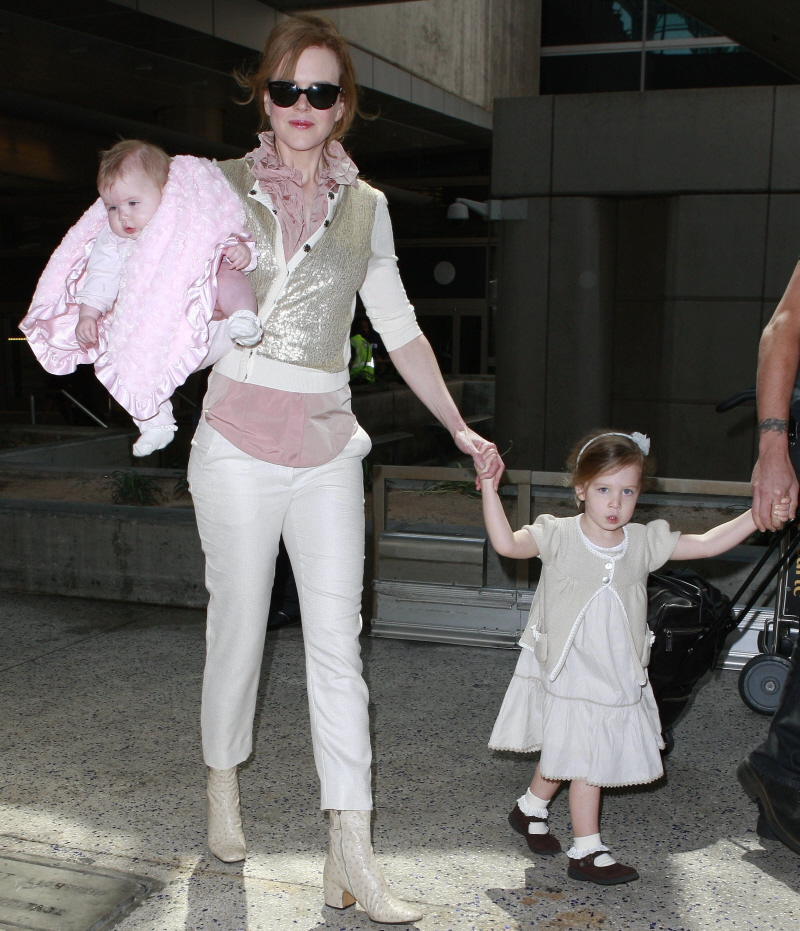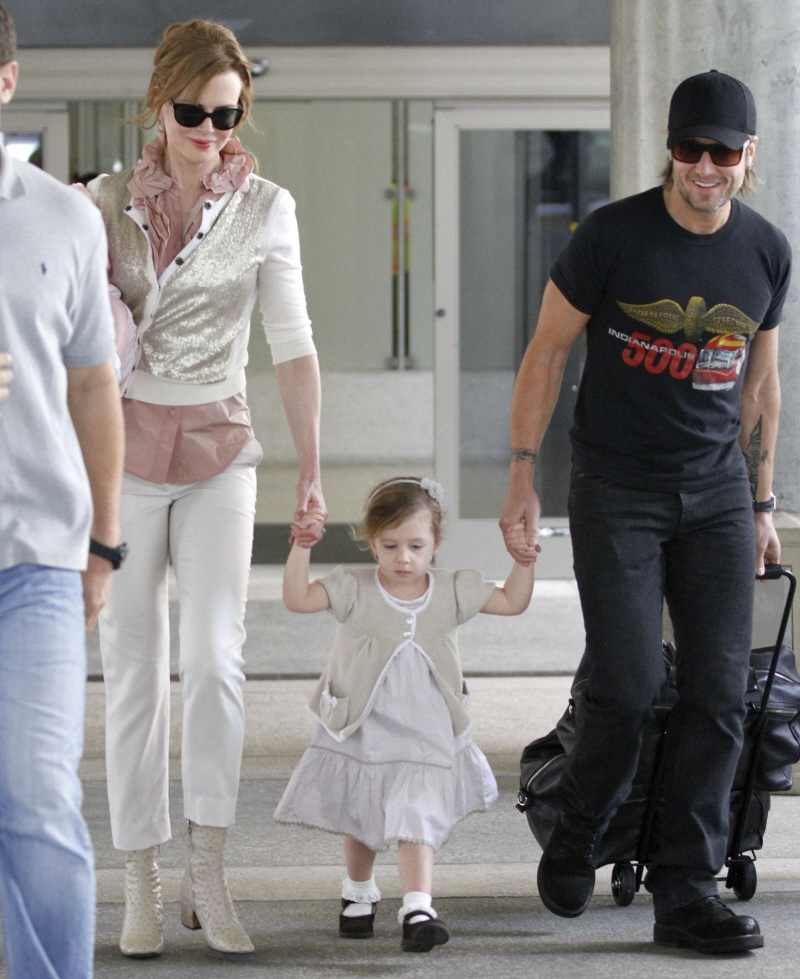 Photos courtesy of Fame.