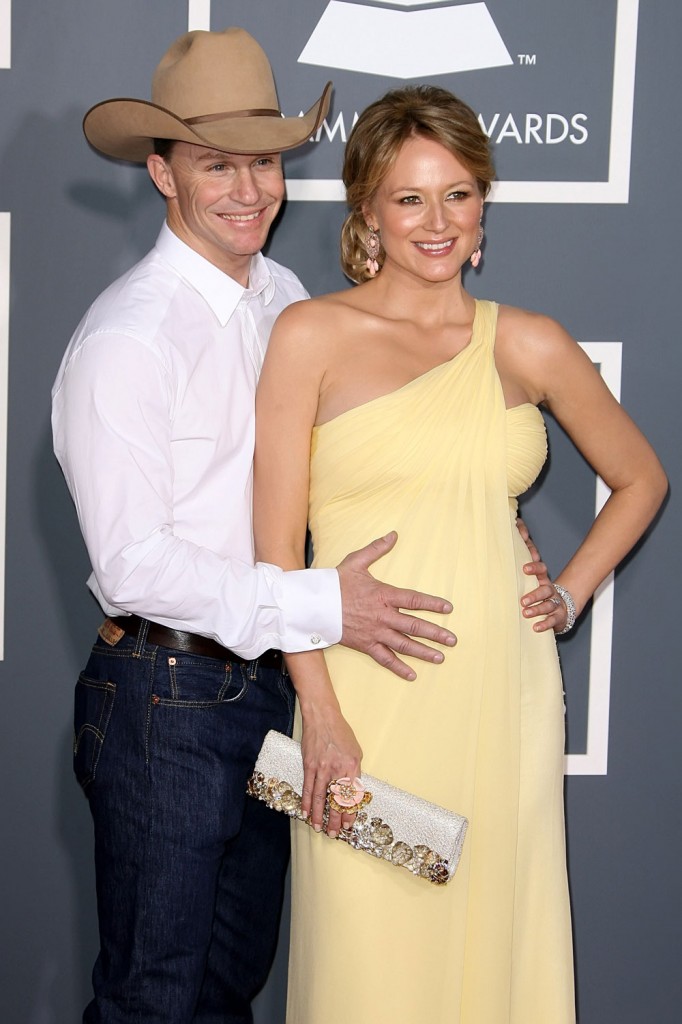 Doesn't it seem like Jewel had her baby a month or so ago at least? I know she was in that scary car accident earlier this year and that she was fine, but it's been so long since we've heard anything about her I kind of assumed that she had her baby and we either forgot about it or didn't hear anything. Well Jewel and her husband, Ty Murray, welcomed son Kase Townes last night in Texas. He weighed in at 7 lbs., 6 oz. Jewel is also working on an album of children's music. She has such a beautiful voice and I bet her son will be musically gifted too.
The singer and her husband, professional bull rider Ty Murray, welcomed a son, Kase Townes Murray, on Monday evening in Texas, their rep tells PEOPLE exclusively.

Kase arrived at 7 p.m. CST and weighed in at 7 lbs., 6 oz.

"Ty and I are so pleased to welcome our new baby boy into the world," Jewel tells PEOPLE. "We are overcome with happiness – it really is as great as everyone told us it would be – better even!"

Jewel found out she was pregnant on the first day of her job co-hosting Bravo's reality show Platinum Hit. "I took a pregnancy test and it was positive!" she told PEOPLE. "It was so hard to keep it a secret."

The Grammy-nominated singer, 36, who had struggled to conceive, was hit by a fire truck in March at five months pregnant. She was released from the hospital after tests concluded she and her unborn child were unharmed.

The couple, who live on a 2,200-acre farm in Stephenville, Texas, have spent the spring converting a guest room in their home into a nursery. Jewel has also been working on a new children's album, The Merry Goes 'Round, out in August.
[From People]
I live in Germany part of the year, and in German the word for cheese is "käse" it's spelled just Jewel and Ty's son's name that except there's an umlaut over the a. So when I heard this name I was like "Jewel named her kid cheese!"
You can't anticipate or know what a name means in different languages. A trip to Google wouldn't solve it either, because when you google "kase" without the umlaut you get a lot of different results – the German word for cheese doesn't come up until the fifth result. So no judgment to Ty and Jewel for picking that name, it just sounds funny to me and makes me think of cheese.
So how do you pronounce Kase? I'm thinking it's just an alternate spelling for "case," which is kind of nice.
Congratulations to Jewel and Ty on their new arrival! They're such a nice couple and I look forward to seeing baby pictures. I'd love to see their nursery too.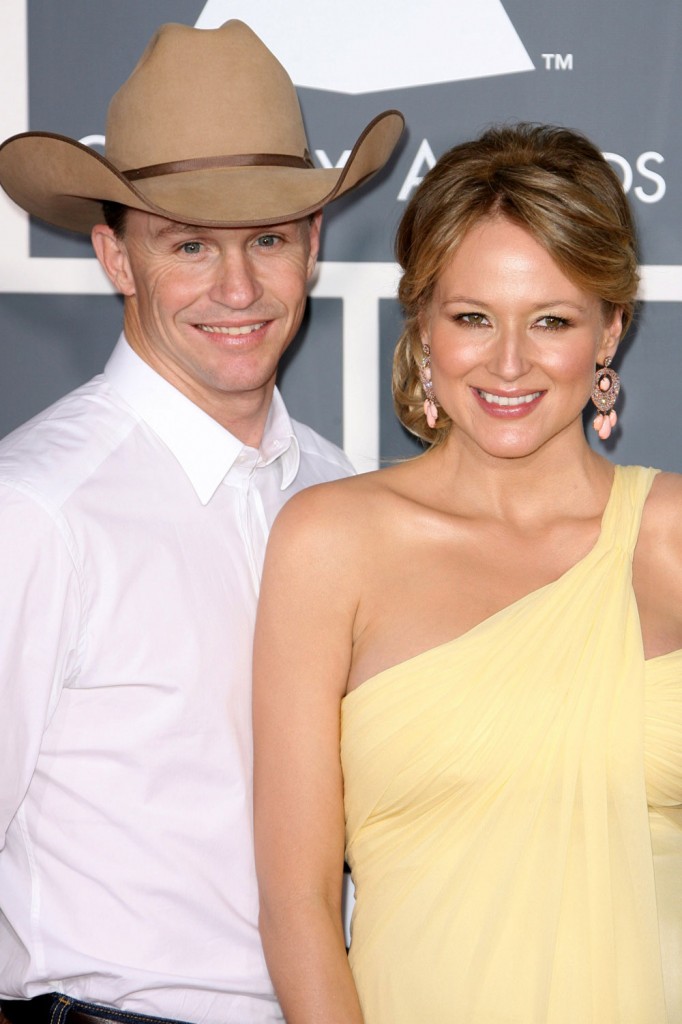 These photos are from 2/13/11. Credit: WENN.com