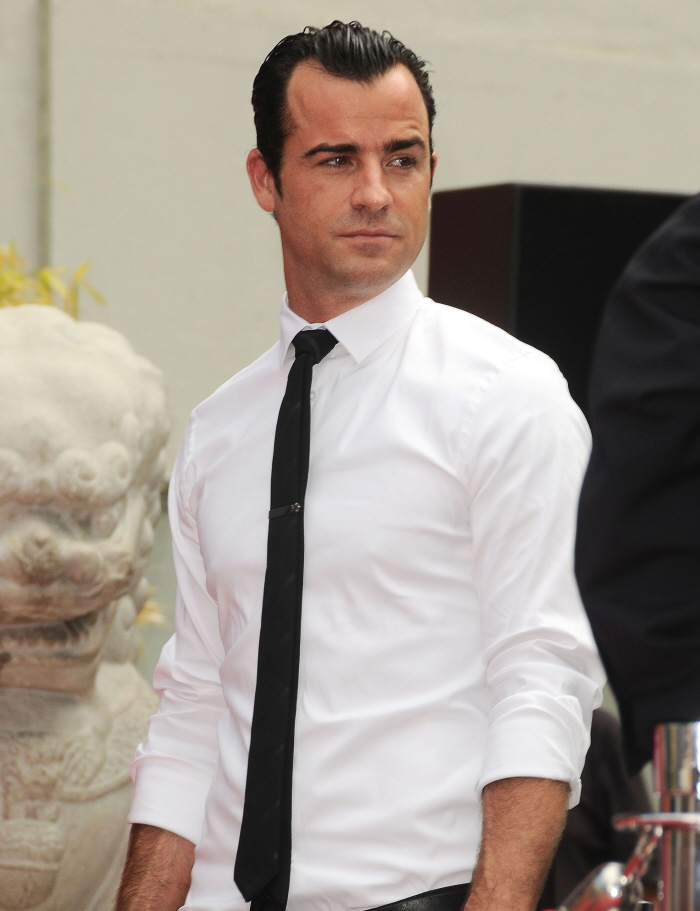 According to this week's Star Magazine, Jennifer Aniston's newly de-furred boyfriend Justin Theroux is already seeing another woman behind Jen's back! That "other woman"? His original girlfriend, Heidi Bivens, the one that Justin was with for 14 years. Is this scandalous? Is this even shocking, that two people who were together for so many years would somehow end up having a conversation after the breakup? Well, ask Jennifer Aniston. She's always said she still talks to Brad (although her dad says she doesn't).
Justin reaches out to ex Heidi Bivens after hearing she was spotted with another man — is Jen destined for another heartbreak?

Jennifer Aniston's latest romance with actor and write Justin Theroux may be over almost as quickly as it started — he is already seeing his ex Heidi Bivens again! Star reports, "Justin and Heidi secretly met on Father's Day, and Justin spent most of their time together apologizing for acting like a cad." Uh-oh Jen!

One person who may not be surprised by Justin's devious ways is Jen's best friend Courteney Cox, who apparently warned her pal about her new man.

"Courteney has begged Jen to dump Justin," a friend tells the magazine.

Courteney may be right too! "[Justin's] already complaining how Jen is suffocating him, so suddenly he's wondering if he broke up with Heidi too quickly."
[From Hollywood Life]
Yeah, I just don't see how there's anyway that Justin could have come out of a 14-year relationship after having some kind of torrid (alleged, or not so much) affair and NOT end up apologizing to Heidi. Unless he's just that big of jagoff – and while he might seem like a jag in general, I kind of like him more if he really went to Heidi and apologized. As for the part about Justin already feeling suffocated – er… he knew what he was signing on for. Hang in there, Justin! I have money riding on the relationship lasting through February 2012!
Meanwhile, British tabloids are claiming that Aniston has only been able to achieve a "successful relationship" with Justin because of extensive therapy to overcome her trust issues. Sure. The sources claim… hahaha… that Aniston has been doing couples' therapy on her own. Of course.
"She's been doing a really intensive form of couples' therapy on her own. She's conquered the crippling trust issues she had… [Aniston and Theroux] are so, so madly in love. He makes her feel happier than she has ever done in her whole life. Justin isn't like the other guys she has met, he doesn't pretend not to be into her, he tells her how much he loves her and all he asks for is honesty in return. Jen says Justin completes her and that if she hadn't had therapy, she may have driven him away."
[From Music Rooms]
I'm already getting sleepy with the media's constant need to turn Aniston into a victim. How many things are victimizing her this week? It's endless. Meanwhile, OK! Magazine has a decent interview with Millionaire Matchmaker Patti Stanger about this whole Justin & Jen sitation here – Patti thinks that Aniston has found her "One" and that they could get married.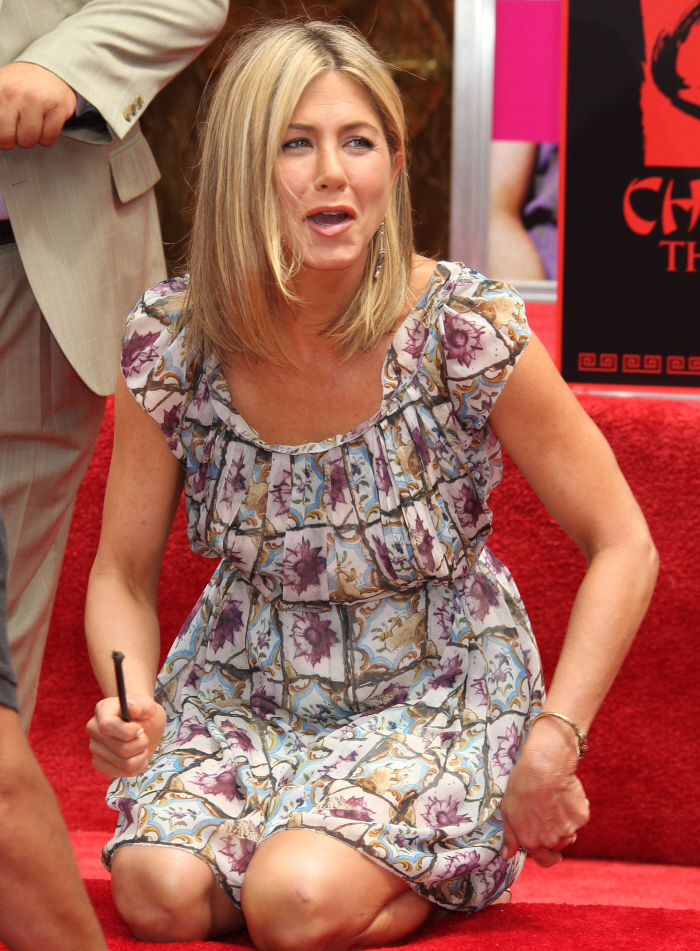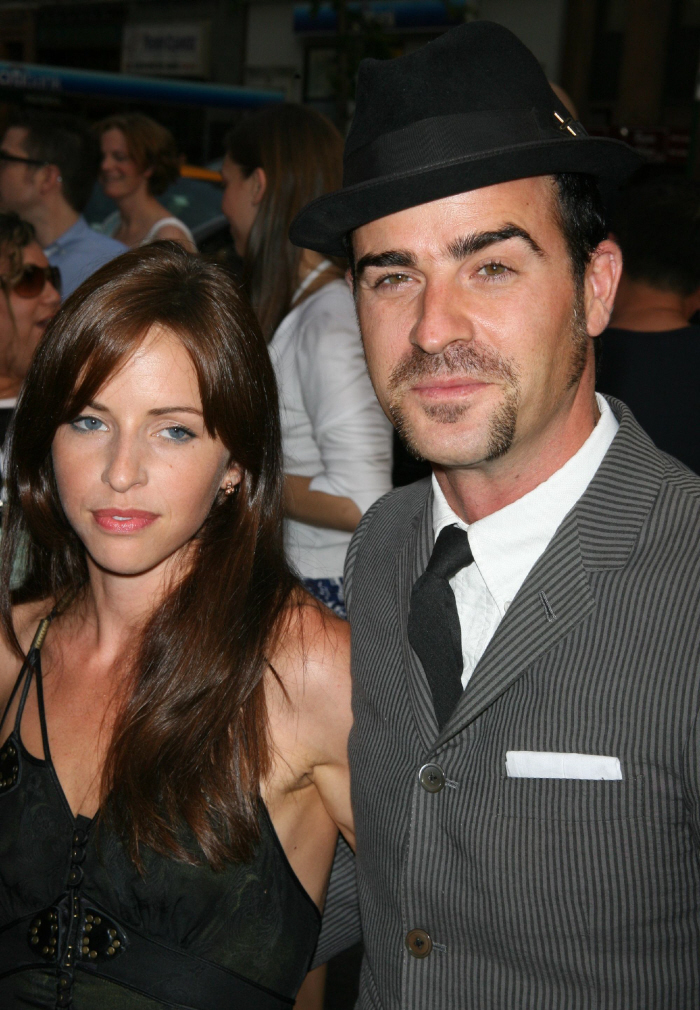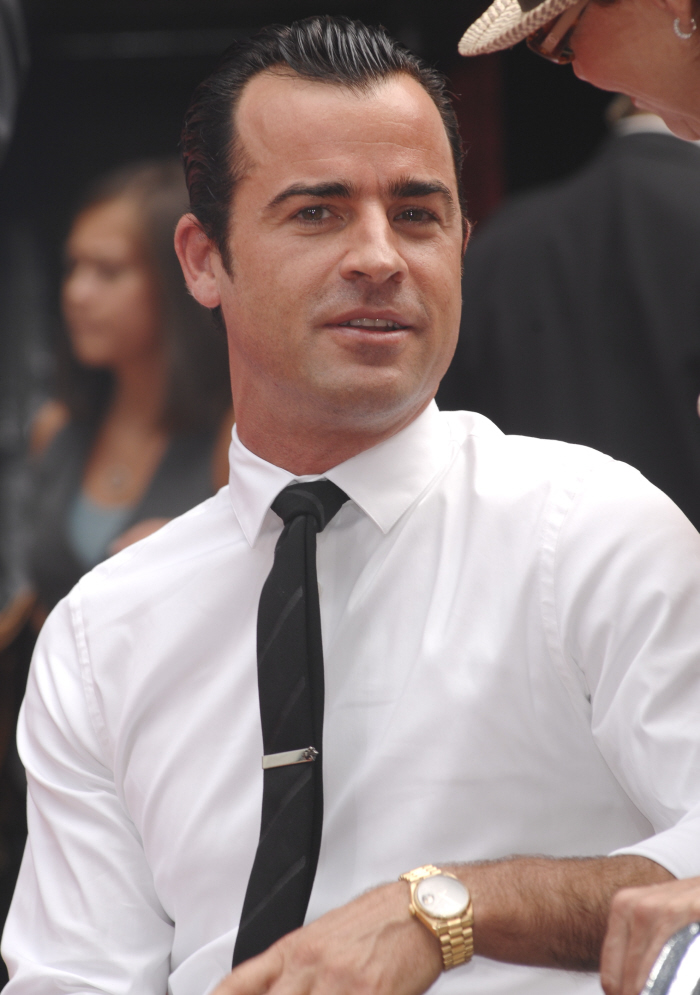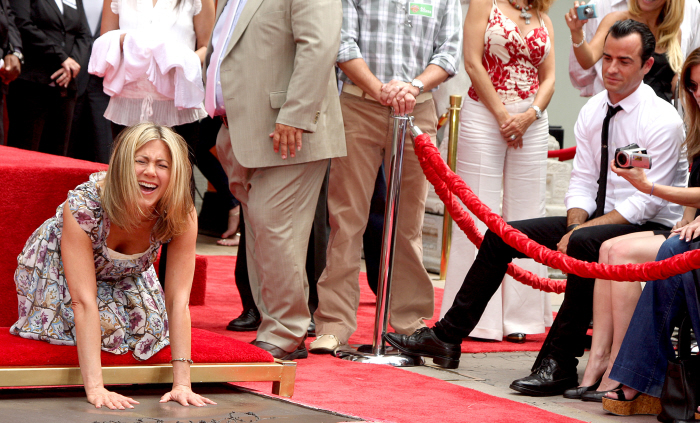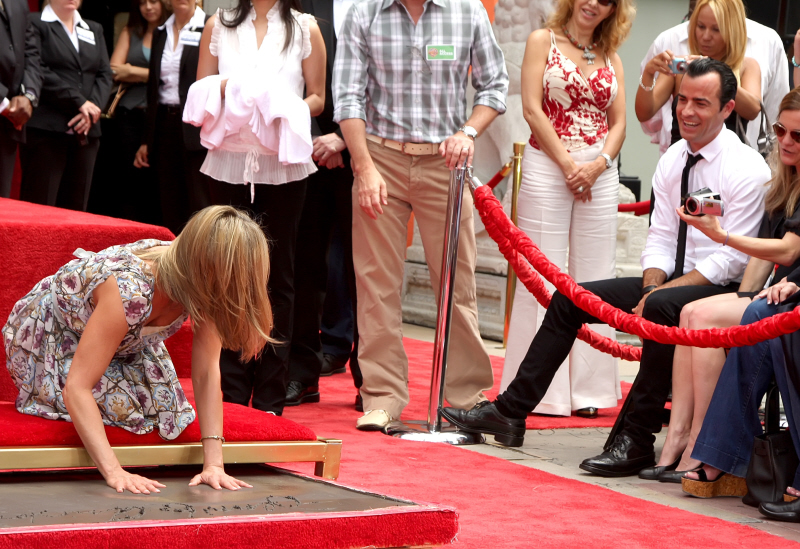 Photos courtesy of WENN.