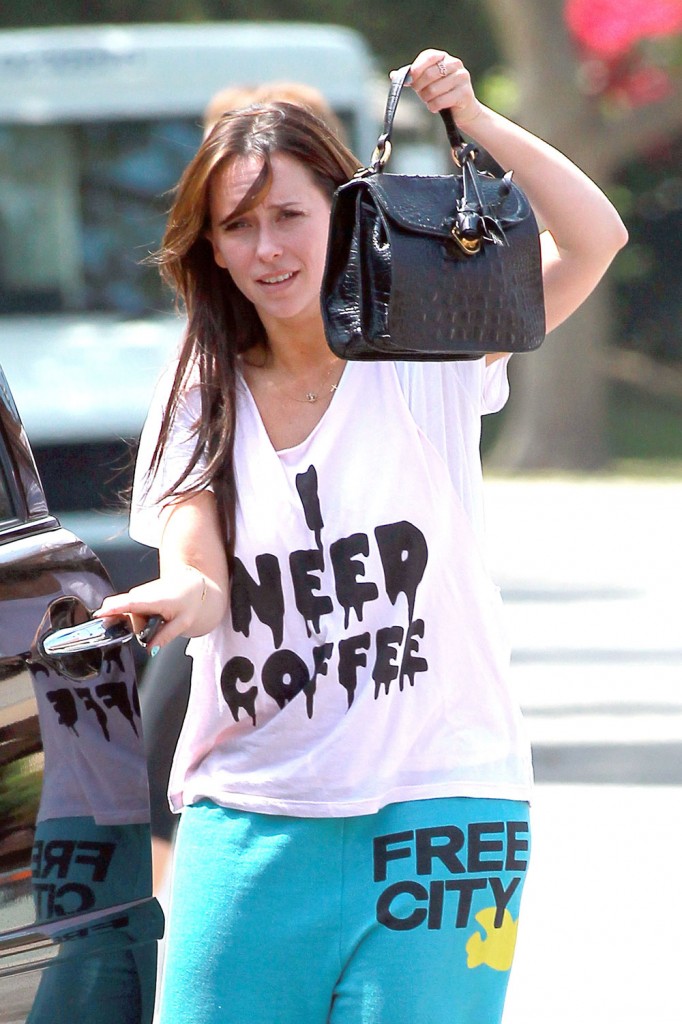 I don't think it's an accident when Jennifer Love Hewitt gets papped. Like she's not a big enough celebrity to have paparazzi sleeping in their cars outside her house, but I could be wrong. For instance here she is in a pair of loose turquoise sweats an "I need coffee" v-neck t-shirt and sneakers. She tried to hide behind one of those little purses she's been carrying lately. What's with those? I noticed she's carried a small purse at two different events. As a mom who has to carry a huge purse around, I don't get it. Lucky single girl.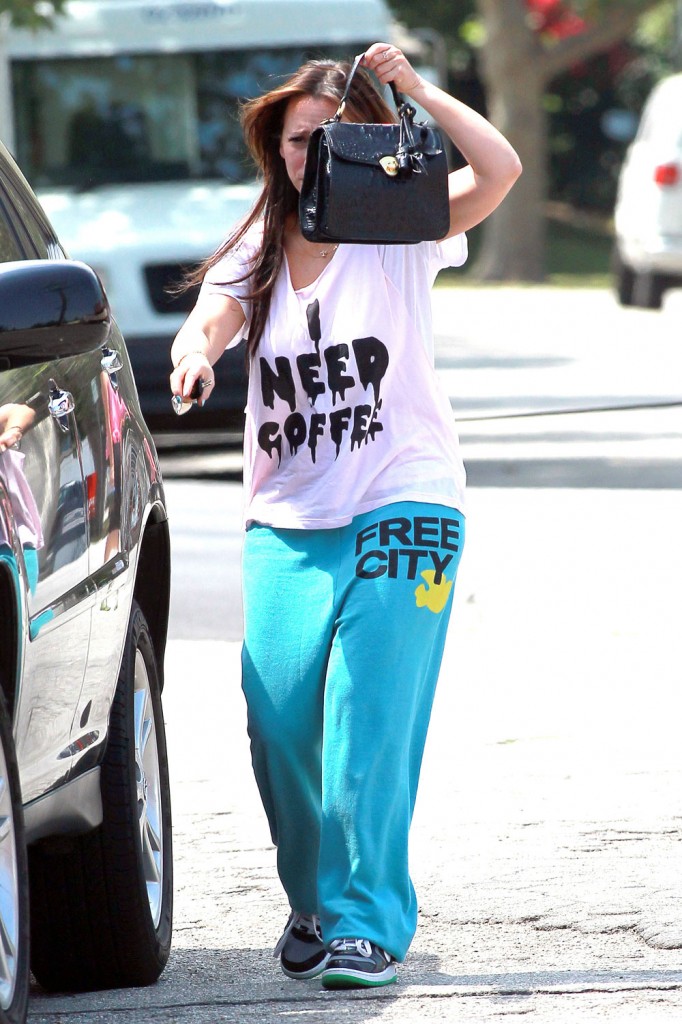 I wouldn't go out like this. Living in Berlin for so long conditioned me to dress to leave the house for anything, even going to the gym. (People don't really walk around in sweats or gym clothes in Berlin.) This is just my own hangup and no judgment on people who are comfortable in their casual clothes. It's nice to feel like you don't have have to dress up in America. I think when you work from home though it gives you a boost to dress like you might have an actual job to go to.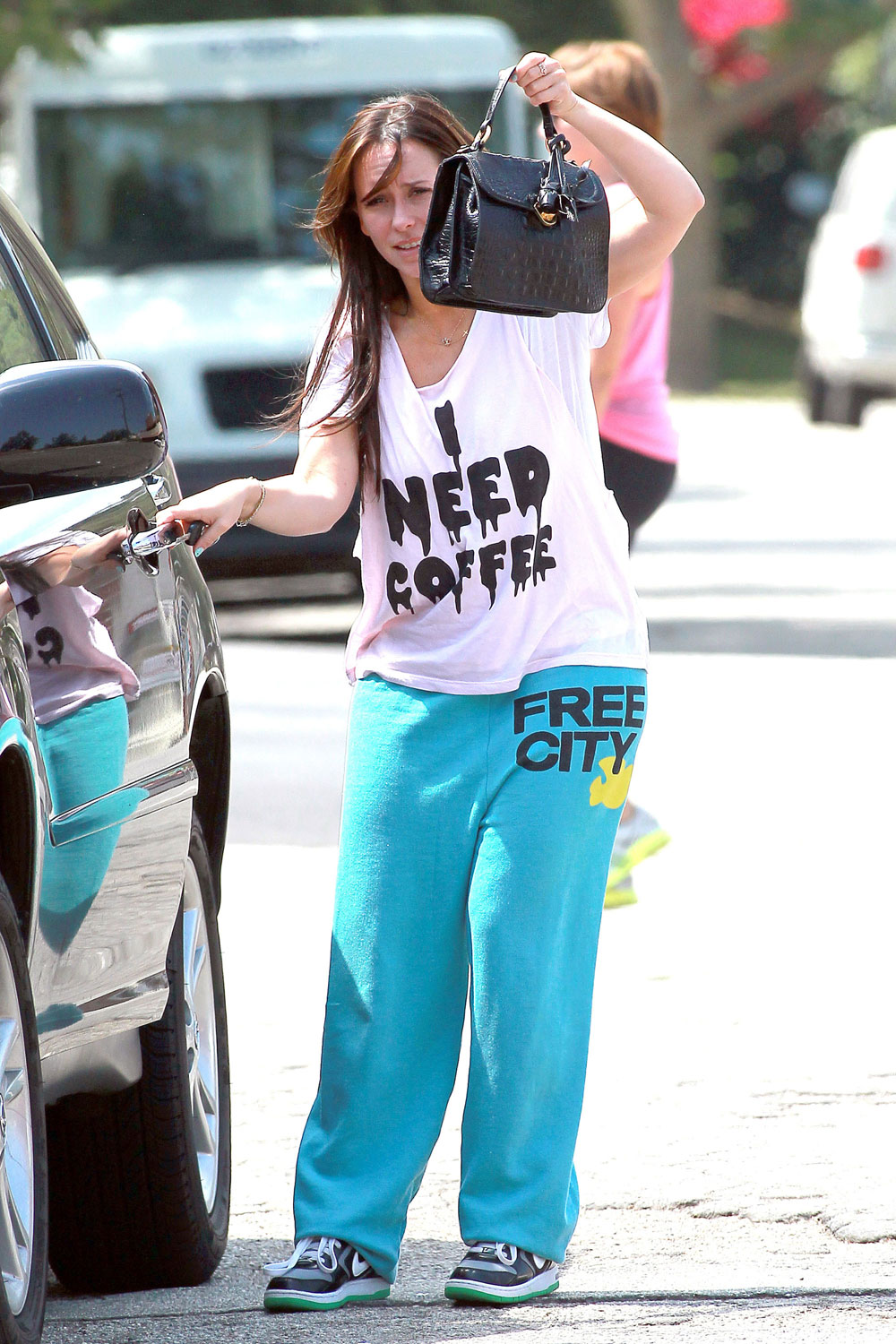 Hewitt can't say that, but she does have the advantage of being dressed by professionals at whatever gig she's going to. That doesn't seem to have been the case here, judging from her IMDB profile. Maybe she had a photoshoot or was just running out to get some coffee, letting her shirt do the talking for her.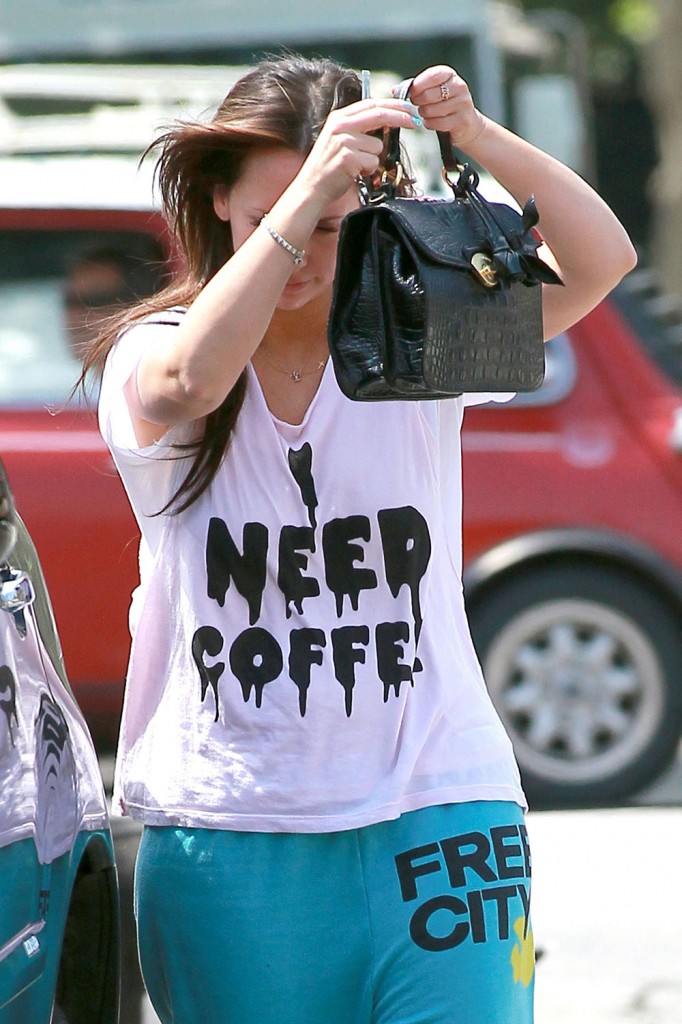 Photo credit: WENN.com