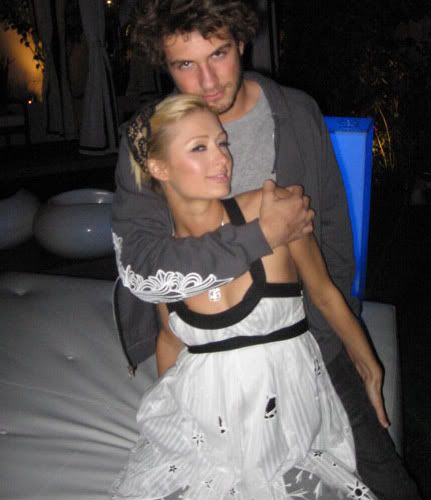 Paris Hilton is launching a new line of cellphone games, starring herself of course.
The initial game will be "geared to tweens/teens and fans of Paris Hilton," according to an official announcement Tuesday (April 18) from the games' publisher and developer, Gameloft.
"Mobile gaming is really hot right now, and I'm excited to be part of this project," Hilton said in the Gameloft statement. While Hilton might not be a big gamer, she's made appearances at industry parties sporting a bejeweled Nintendo DS and flashy PlayStation Portable, courtesy of her hosts.
Hilton won't have anything to do with the project except for lending her name and likeness to the game.
Paris held a party at her place Monday Night for her boyfriend Stavros Niarchos' 21st birthday. (We said it was next week, but we were wrong.) Perez Hilton has the details:
Revelers included: Nicky Hilton, Kevin Connolly, Brett Ratner, Milla Jovovich, Vincent Gallo, Elisha Cuthbert, Kimberly Stewart, Jon Alagem, David Katzenberg, Brody Jenner, Andy Milonakis, Casey Johnson and Lucas Haas.
Around midnight, Courtney Love made a surprise appearance, accompanied by Billy Corgan and her drummer/friend Lisa.
Miss Love looked gorgeous, dressed in all black, wearing strappy, diamond-covered heels, and her hair adorned with decorative fabric.
At 1:30 A.M., some boys and girls jumped in the pool, including Stavros – clad in his boxers – and Paris (who went swimming in her dress). Quite a fun way to cap the evening!
Here are Perez' pictures. He doesn't have to make his tag so obtrusive – we know he was there.