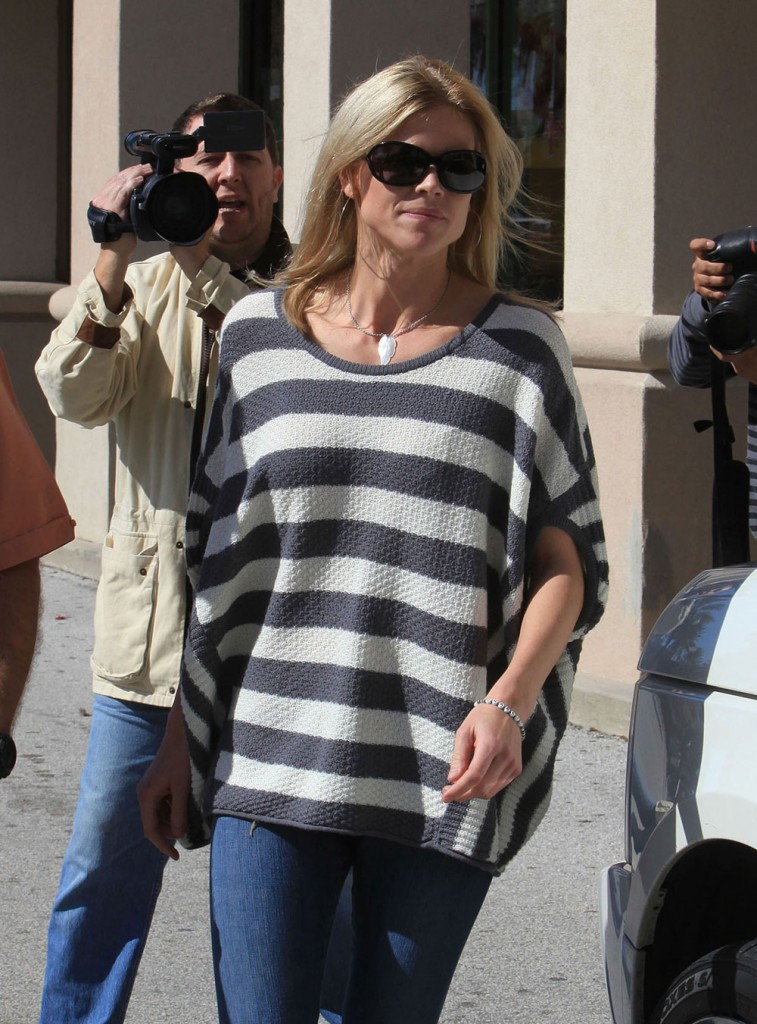 Yesterday we ran a story about how Rachel Uchitel was giving back the bulk of her $10 million hush settlement from Tiger after her lawyer, Gloria Allred, convinced her she has violated the confidentiality clause in the agreement. Rachel is considering suing Allred for potentially double crossing her and negotiating with Tiger's lawyer to still receive her fee while convincing Rachel to give the settlement money back.
A lot of you thought that I buried the lead in that I mentioned toward the end of the story that Tiger Woods' ex wife, Elin, is currently dating a guy who also used to date Rachel. Some ex-friend of Rachel's went on the record to TMZ with a tale about how she'd overheard Elin's new man, an investment banker named Jamie Dingman, telling Rachel back when he was dating her that he'd like to date Elin. According to this story, Rachel and Jamie were together when the Tiger Woods scandal broke, Jamie knew that Rachel had been with Tiger (maybe at the same time he was with her) and was joking around that he could date Tiger's wife. It made the guy seem like scum, and like he targeted Elin somehow.
According to several reports, all of this was news to Elin and she's been with Jamie for six months. Jamie is supposedly denying that he ever slept with Rachel, but TMZ has a potential timeline and witnesses. What's more is that Jamie had a girlfriend when he hooked up with Rachel, which is apparently her only criteria for sleeping with a guy – that they be taken. It doesn't hurt if they're rich either.
Here's the story from TMZ:
Elin Nordegren is PISSED … after learning Rachel Uchitel told friends she had slept with BF Jamie Dingman. Now Jamie is denying it happened, but others are providing VERY specific details.

Sources tell TMZ … Elin was blindsided when the TMZ story ran over the weekend … that Tiger Woods' #1 mistress had slept with Jamie and Elin didn't know about it.

We reported Jamie hooked up with Rachel twice in Miami in October, 2009, when they were staying together– less than 2 months before the scandal broke. Jamie's friends now tell TMZ … Rachel is lying and that they never had sex and never stayed together.

But other people familiar with the situation tell TMZ … Rachel and Jamie went down to Miami in October, 2009, to work on a plan for a new investment business.

We're told the 2 stayed together for 2 1/2 weeks — at the home of Chris Barish, the third partner in the prospective business. Jamie had a girlfriend at the time — a model named Inez — but she wasn't around much.

People who were at Barish's house tell us … Jamie came into Rachel's room late at night twice and the two hooked up … and they heard Rachel discussing it with Barish the morning after each liaison.

Ironically, at the time this was allegedly going on, we're told Chris Barish hooked up with Jen Madden, the woman who sold the Tiger story to the National Enquirer. And get this — people staying at Barish's house tell us … Jen got a lot of her info from discussions between Rachel, Jamie and Chris about Tiger's illicit relationship with Rachel.

As for Jamie and Elin, we're told they've been quietly dating for 6 months.
[From TMZ]
That should pretty much be a dealbreaker for Elin. Her boyfriend of six months slept with her famous ex husband's famous mistress before he met her and never bothered to broach the subject in all that time. It's slimy, it's underhanded, and it makes the guy seem like he has an agenda by being with Elin. Maybe he really likes her and is just caught up in an incestuous group of friends. Still, anyone who would sleep with that big-lipped hooker has issues. Plus we know he was cheating on his girlfriend with Rachel. Poor Elin seems like one of those women who always ends up with creeps. Rachel is one of those women who tries to use them for money and fame and sometimes gets beaten at her own game. Also, why does she keep trying to stick it to Elin?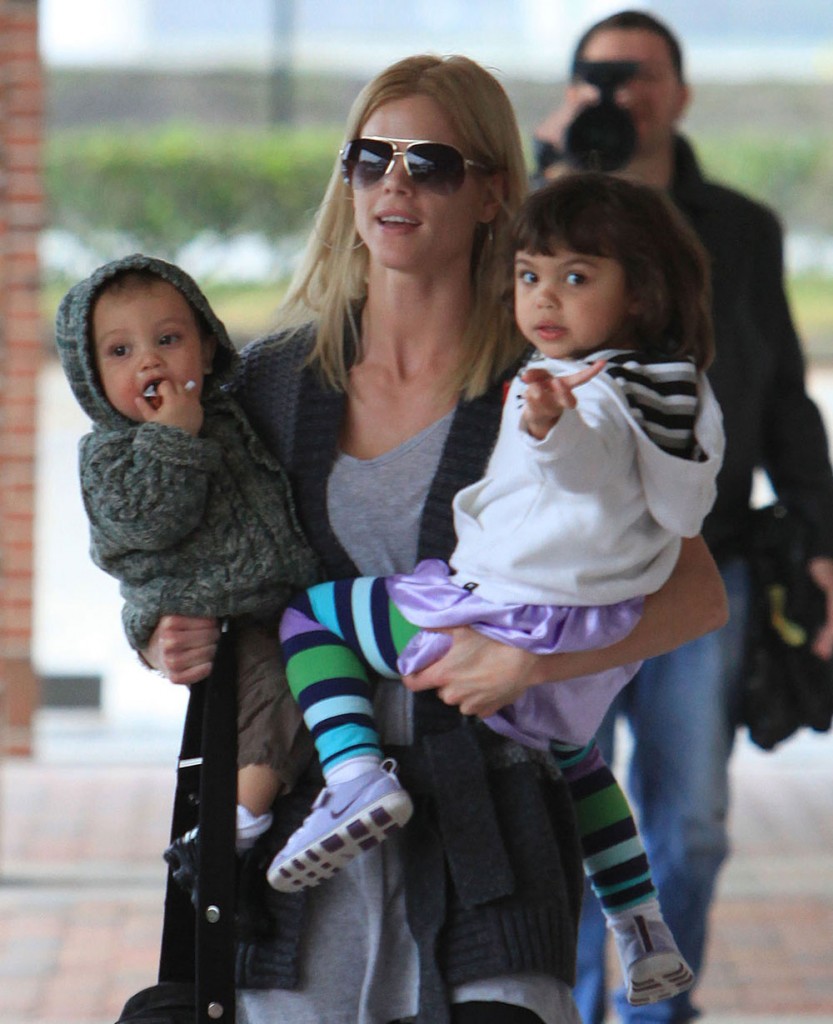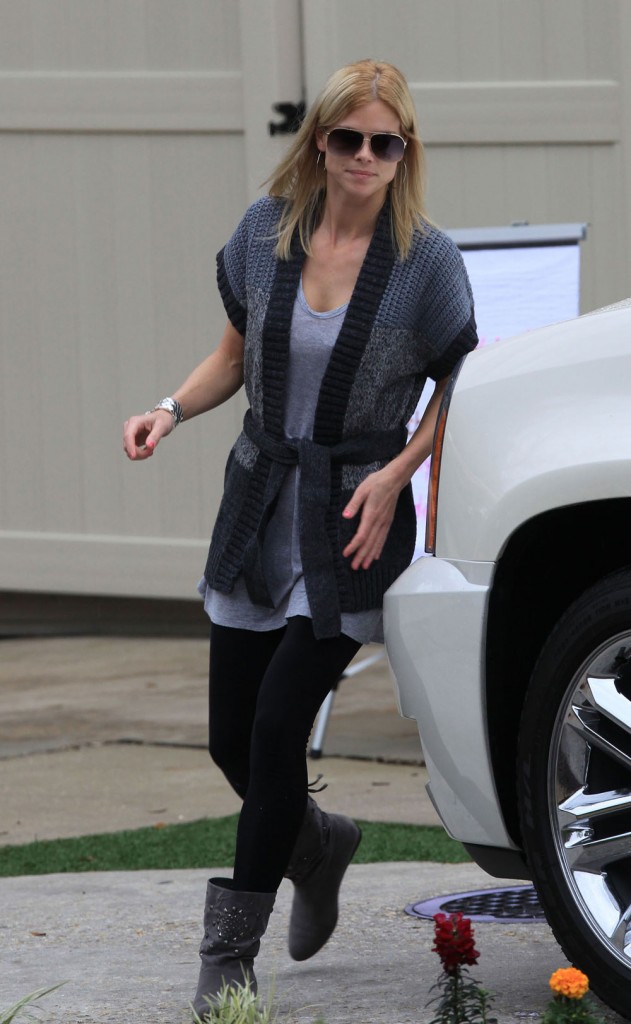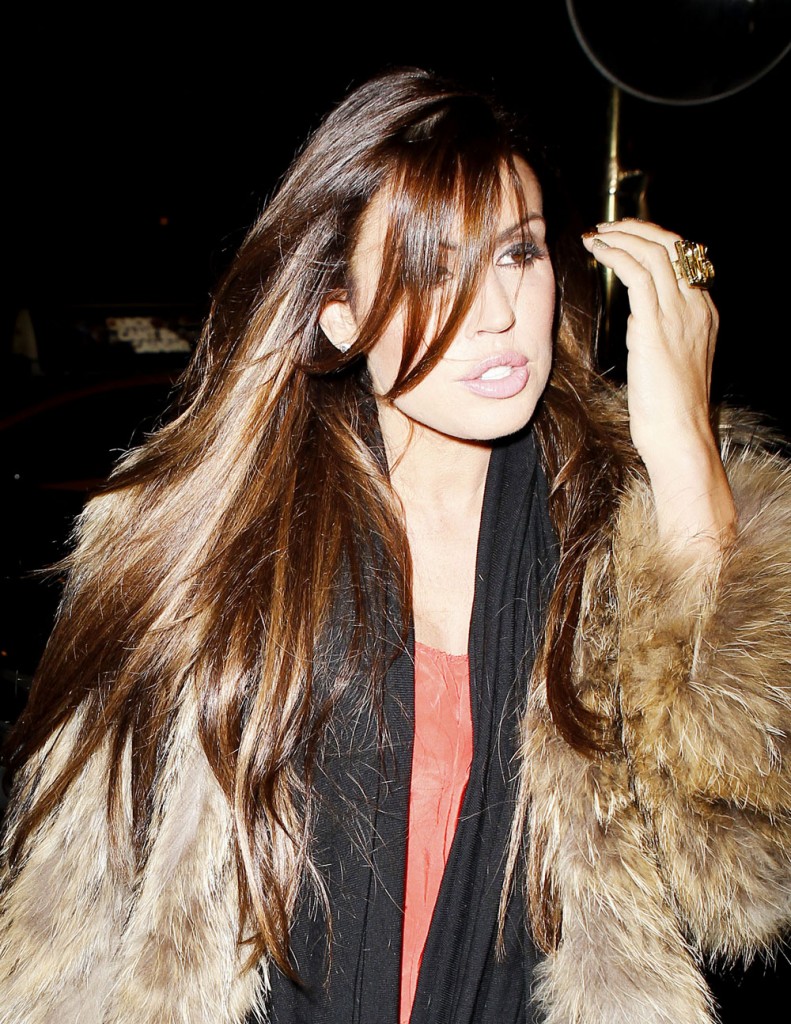 Photos of Elin are from 2/9/10 and 1/29/10. Photo of Rachel from 01/10/2011. Credit: Fame