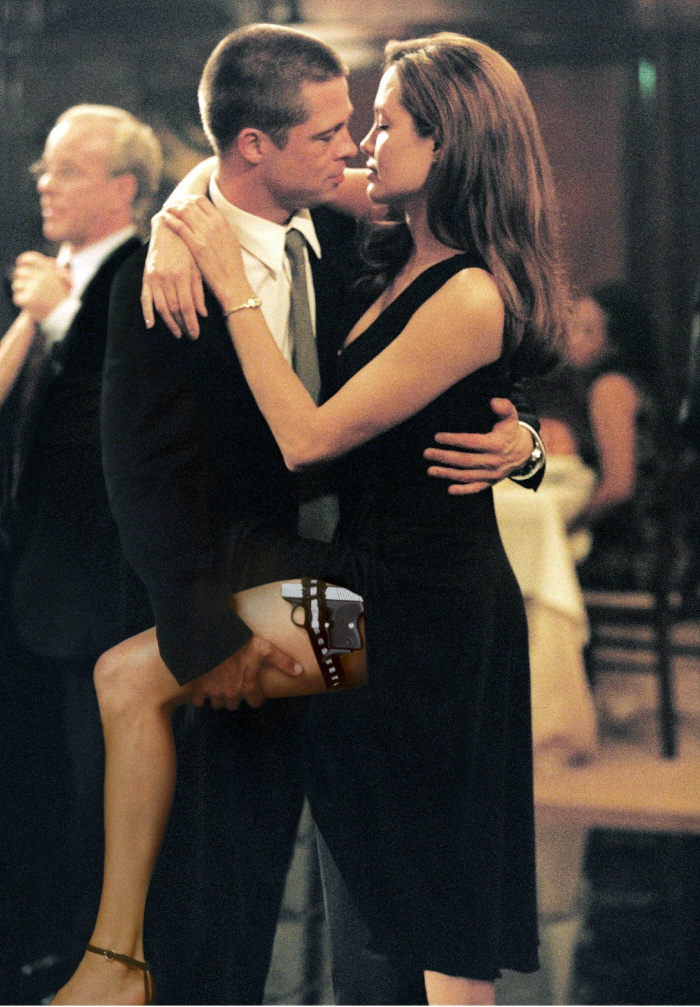 How many more times are we going to have to go back to 2004? How many times are we going to have to revisit the set of Mr. and Mrs. Smith? What is this obsession? Is it because we still don't really know what went down between Brad Pitt and Angelina Jolie, and when, and where, and how? I suspect that even if Brad and Angelina did a press conference today and said "We boned for the first time on Blah Day, 2005" it would still be one of the biggest entertainment stories EVER. Anyway, Page Six has an "excerpt" from a Hollywood producer's memoir, even a cursory connection to Brangelina is still super-important:
An unauthorized book detailing a Hollywood producer's former life as an Israeli secret agent says he witnessed Brad Pitt and Angelina Jolie fall for each other on the set of "Mr. & Mrs. Smith," while Pitt was married to Jennifer Aniston.

According to "Confidential: The Life of Secret Agent Turned Hollywood Tycoon Arnon Milchan,"by Joseph Gelman and Meir Doron, "Milchan introduced Pitt to Jolie and immediately sensed that there was a spark between them."

Despite denials from Pitt and Jolie that their romance began before his split with Aniston, the book alleges, "A passionate romance ensued, with one slight problem . . . Pitt was married to [Aniston] . . . when Aniston kicked Pitt out of the house, all hell broke loose."

Milchan is quoted, "When I heard that Brad left home . . . I offered that he stay at my house in Malibu. He drove to the set . . . on a motorcycle, and he wore a wrap-around helmet with a tinted visor so no one could recognize him."
[From Page Six]
Specific dates or GTFO. What's interesting, to me, is that the bigger story seems to be that this Milchan guy was laundering Israeli money through Hollywood for years and years and barely anyone noticed. Probably because everybody was still fighting over when exactly Brangelina started boning.
Memories…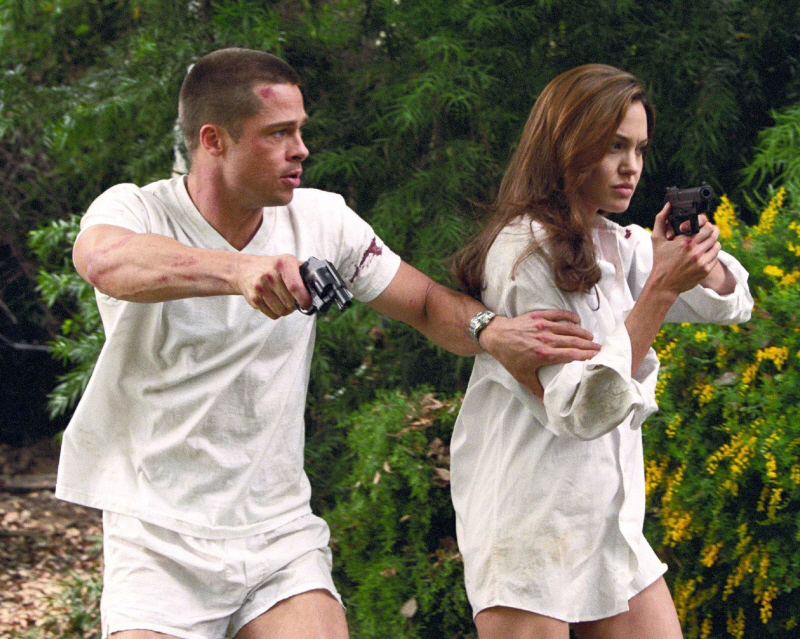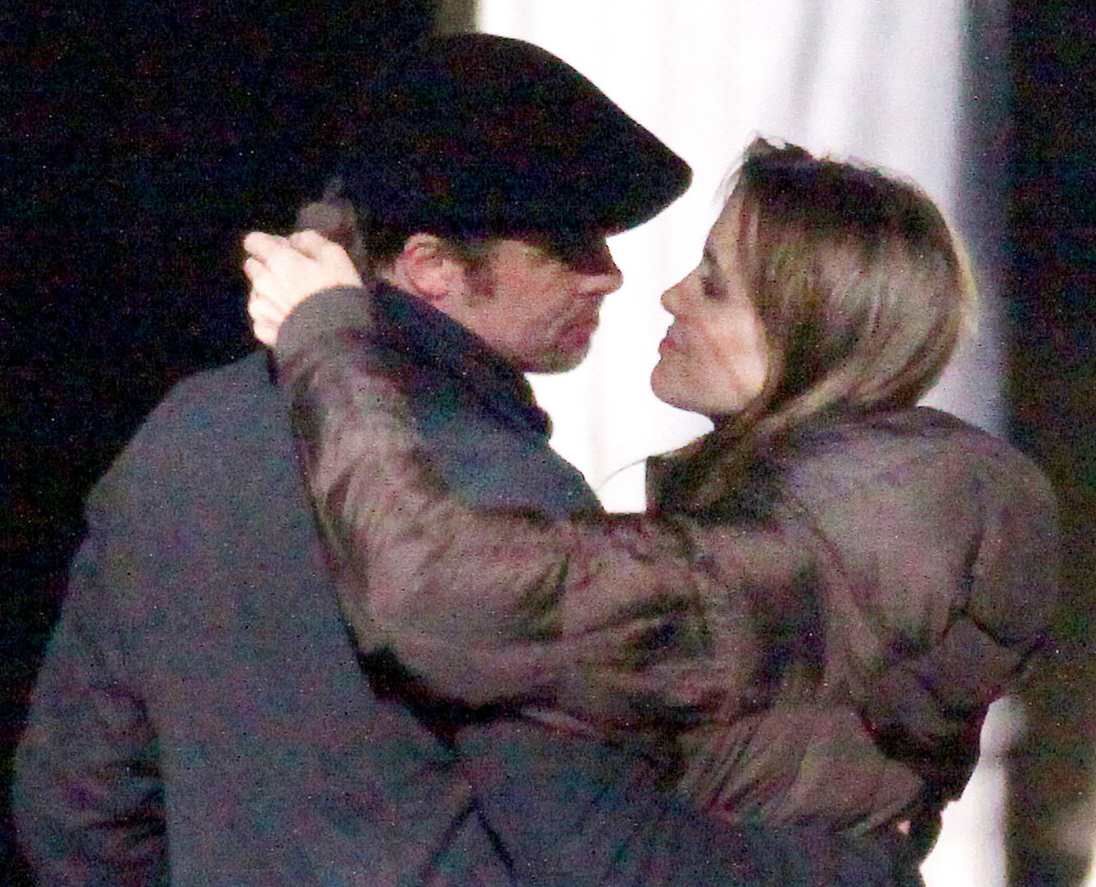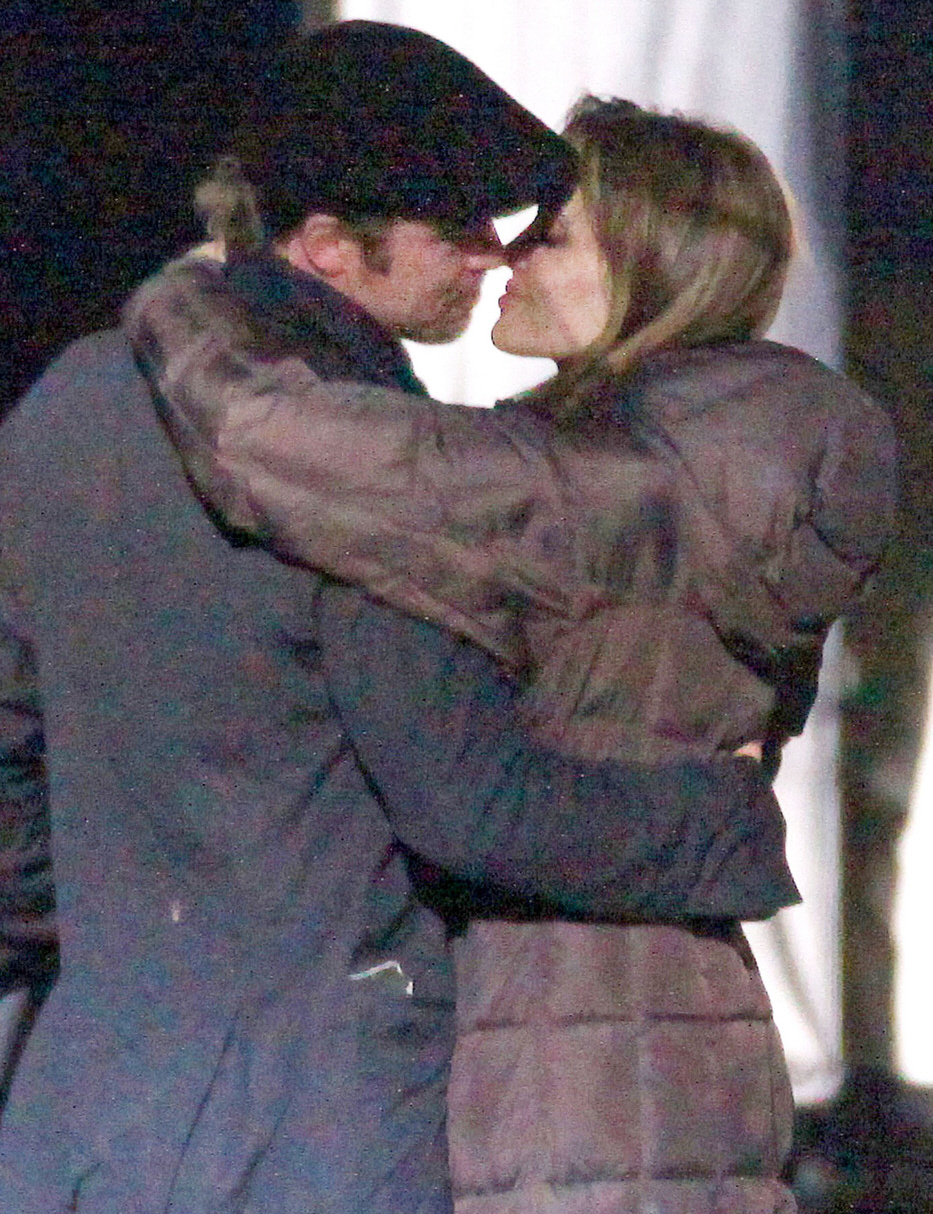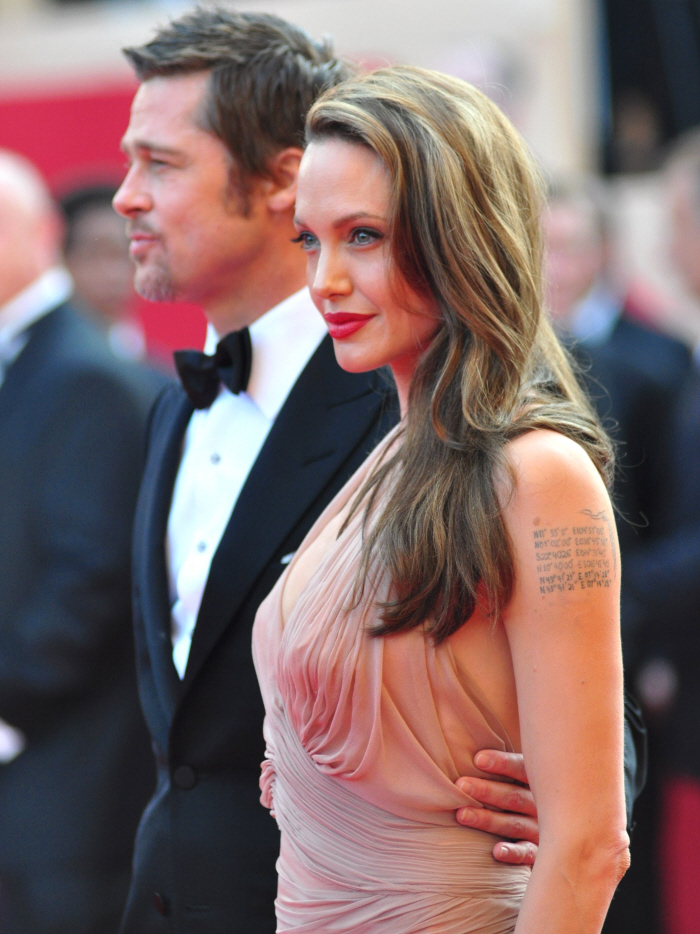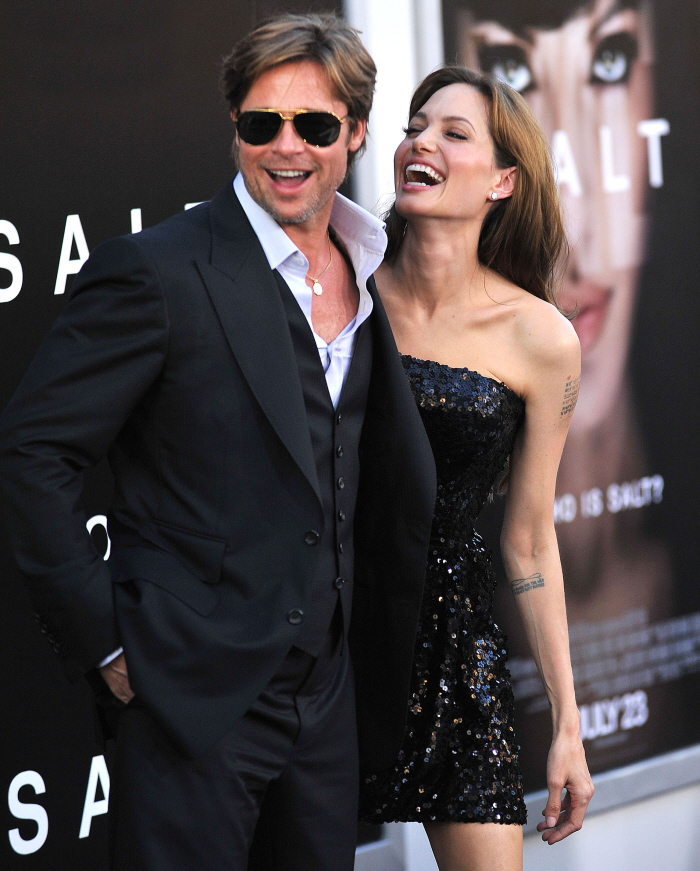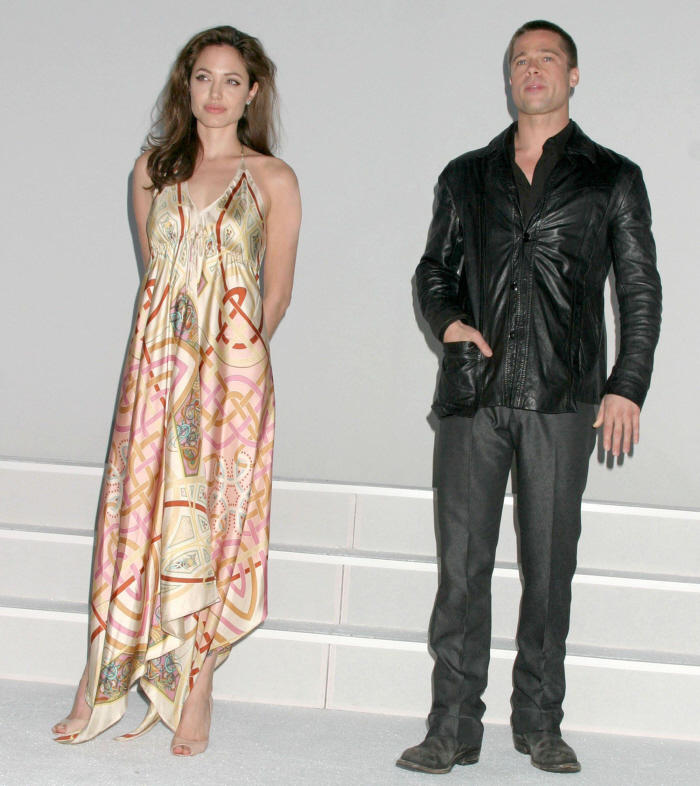 Photos courtesy of WENN and Pacific Coast News.