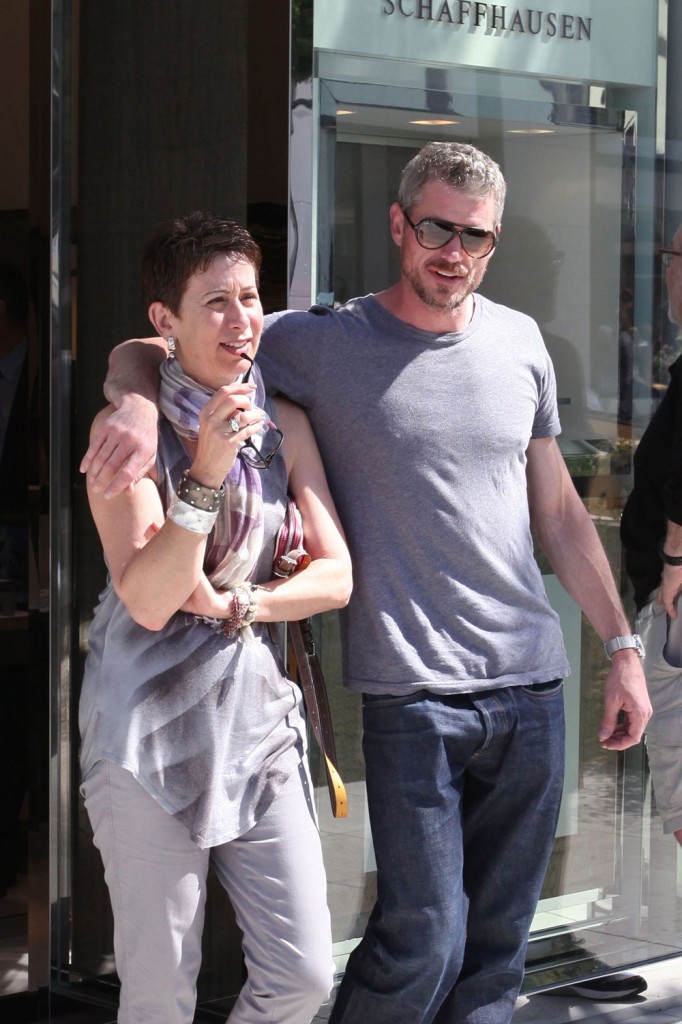 Eric Dane goofs around with a lady he just met
Eric Dane, 38, recently checked into 30 day inpatient rehab to treat what his spokesperson claims is an addiction to pain pills following a back injury. As far as explanations for rehab goes, this one is pretty good and makes it all sound very understandable. He's got a one year-old daughter at home and his wife, Rebecca Gayheart, just announced her second pregnancy. That must be some serious pain pill addiction if he's leaving his baby and pregnant wife at home for 30 days in rehab.
Grey's Anatomy star Eric Dane recently checked into a Los Angeles rehab clinic, Star magazine is reporting.

The Dr. McSteamy hunk entered The Hills Treatment Center, a sober living recovery residence in West Los Angeles, in mid-June as a "preventative measure," a source told Star magazine.

His spokesperson confirmed the 30-day stint and told Star: "Actor Eric Dane voluntarily checked himself into a treatment facility to help him get off of pain medication that he was prescribed for a sports injury that he suffered over the recent hiatus. He reports back to work next week. Business as usual."

With filming starting back up on his ABC show on July 19, and with his wife Rebecca Gayheart pregnant with the couple's second child, Dane had far "too much to lose" if he slipped, according to a family friend.

"Eric felt things spiraling out of control and decided he needed to get some help," the source told Star.
[From Radar]
I'm getting the whiff of some kind of cheating scandal on the horizon that Dane is trying to fend off by going to rehab. I know that sounds heartless, but it's the cynical gossip in me. Why else would a dad take so much time away from his family? Maybe it's cut and dried as they're trying to make it sound, but I'm guessing we haven't heard the bulk of this story yet. At least he's going to rehab now before his second child comes.
I wrote all that before I saw these photos of Lane with his arm around some "mystery woman" outside a jewelry store on June 25th. It looks like the guy is joking around and doesn't seem to be a cheating situation. The photo agency writes that he "played a joke on the waiting paparazzi by leaving the IWC store with a mystery woman, who turns out to be a member of the public also shopping at the same store." He definitely could be looped out of his mind, judging from these photos.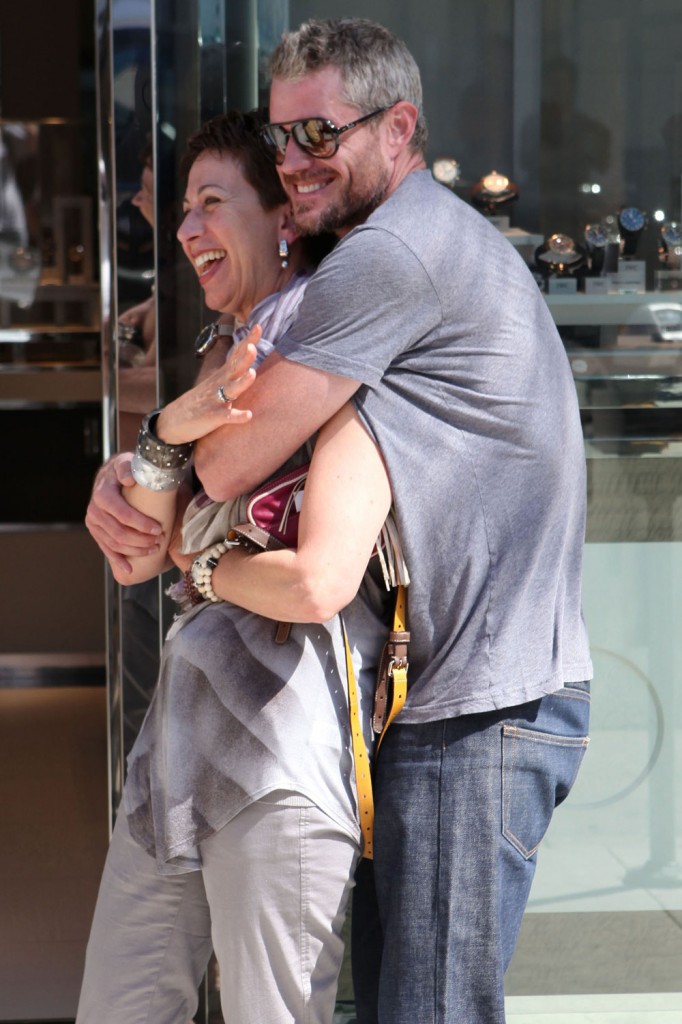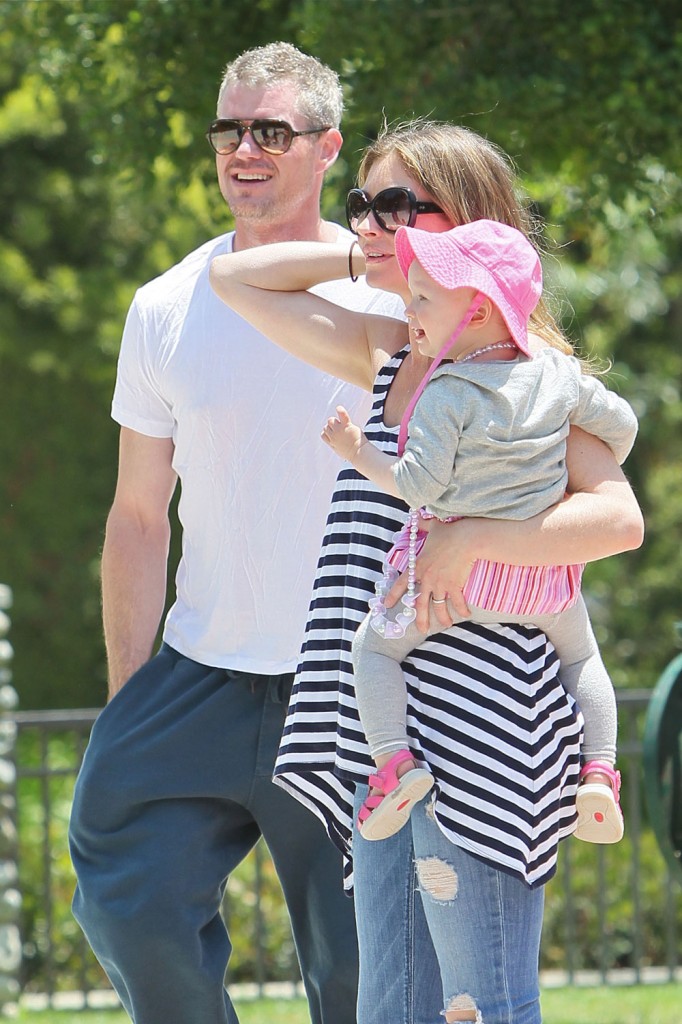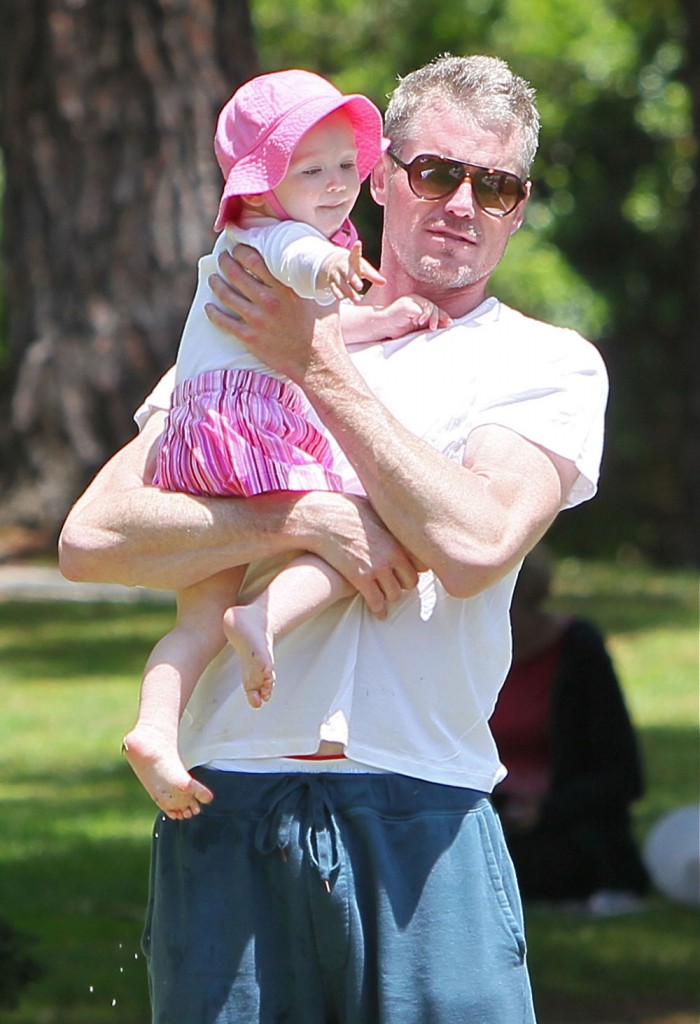 Eric is also shown with wife Rebecca Gayheart on 5/21/11. Credit: WENN