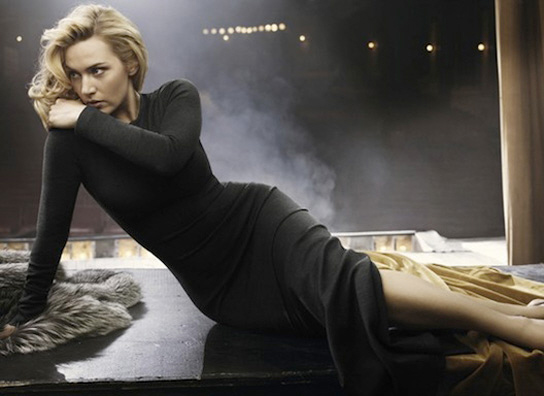 I think it was last month when the first drips and drabs from Kate Winslet's new St. John campaign began to come out. I didn't pay much attention because A) Bitch got tweaked, and it upsets me that she's messed with her face and B) Kate is obsessed with putting herself out there as "the average girl with the average body." I mean, yeah, she's had some high-profile weight struggles, but she's also drop-dead gorgeous and one of the most talented actresses in the world. It feels like false humility at this point, Kate begging us to disagree with her when she utters lines like, "Obviously I am not a model, I don't have a model's body, I have a real shape."
Anyway, Kate is the newest face of St. John, following in the footsteps of Angelina Jolie and Karen Elson, and Kate's behind-the-scenes, testimonial-type "commercial" has just been released. Kate says in part:
"With St. John You can look extremely chic without trying too hard. You don't feel as though they are clothes that only a model would be able to wear. And obviously I am not a model, I don't have a model's body, I have a real shape. And that just means a lot to me to be able to wear clothes that do embody that message of strength and power and femininity in a real shape….. I'm very much inspired by mothers, women who can pull it all together, do it all. Those are the women who are setting examples to a future generation of young women and that's what I'm trying to do for my daughter."
Here's the commercial:
A few things – I get the point about her saying she has a "real shape," although I disagree with the idea that one woman's body is more REAL than another's. She's trying to reach out to St. John's consumers, women who are more "real" because they aren't a size zero, I suppose. But here's my thought on Kate's "real shape" in too many St. John's clothes: they're much too clingy for Kate to go without Spanx. Did anyone else notice that? There are lots of dresses that cling to every bump and lump on a woman's body, and really, those dresses aren't flattering on Kate. Which defeats the purpose of using her as a spokesmodel. But the pants, coats and blouses are pretty on her. She should just avoid the clingy dresses.
Last point: Kate's "modelface" is very close to most women's' "bitchfaces".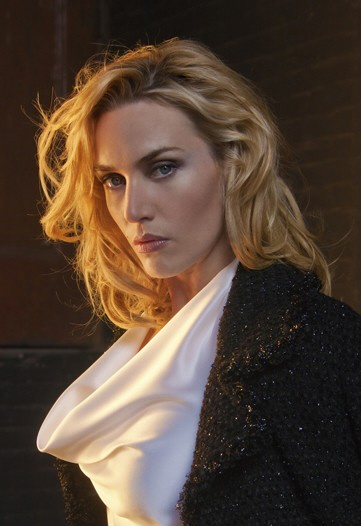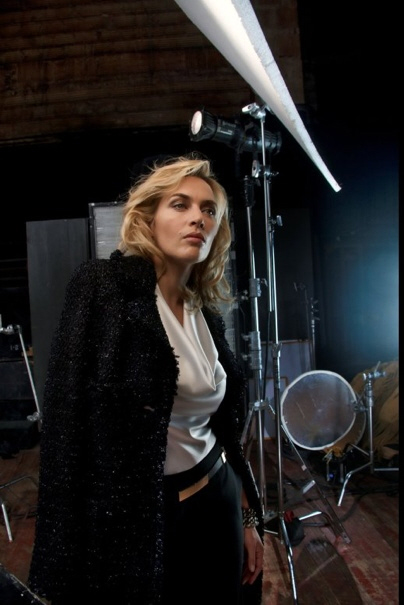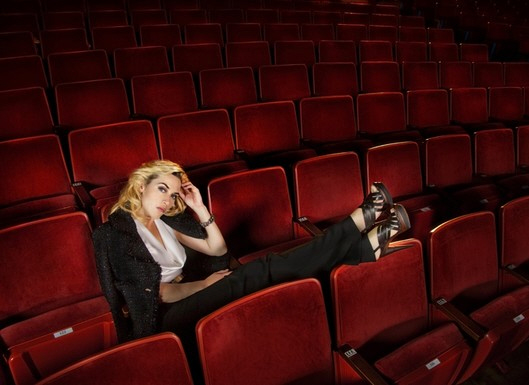 Ads courtesy of St. John.