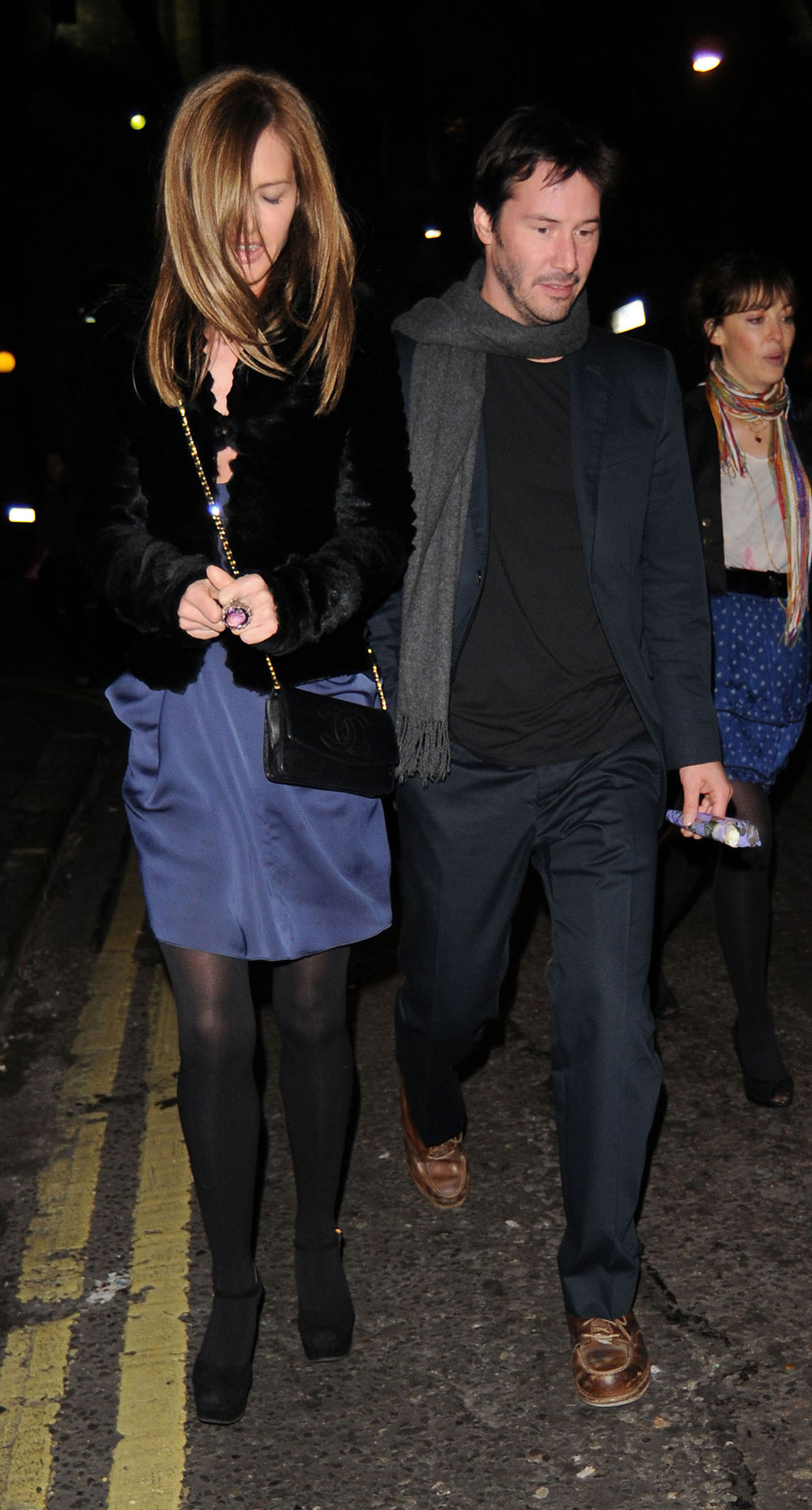 You might know Trinny Woodall, 44, as half of the fashion makeover duo from British reality show "What Not to Wear," which takes average women with poor taste in clothing and helps them dress age and era-appropriately. She was seen out with mellow hottie Keanu Reeves, also 44, in London last night. The two were spotted leaving a dinner at the Ivy, and there are some photos of them that look like they're alone together, but they were actually with a group that included two other women and another man. Woodall was photographed with her arm around the other man, suggesting it was her date. She is good friends with Keanu though, and was seen out on the back of Reeve's motorcycle in LA this August.
Ms. Woodall is married, with one daughter, Lyla, 5, and a stepson, but it is thought that her marriage is on the rocks. The man photographed with her last night was not her husband.
The Sun says that Keanu's "girlfriend," Parker Posey, was out with him, but I don't see her in the photos at all. (Keanu and Parker were first linked in March.) Reeves is in London for the London Film Festival, and was also seen out at a screening last night. Woodall is said to have attended with him.