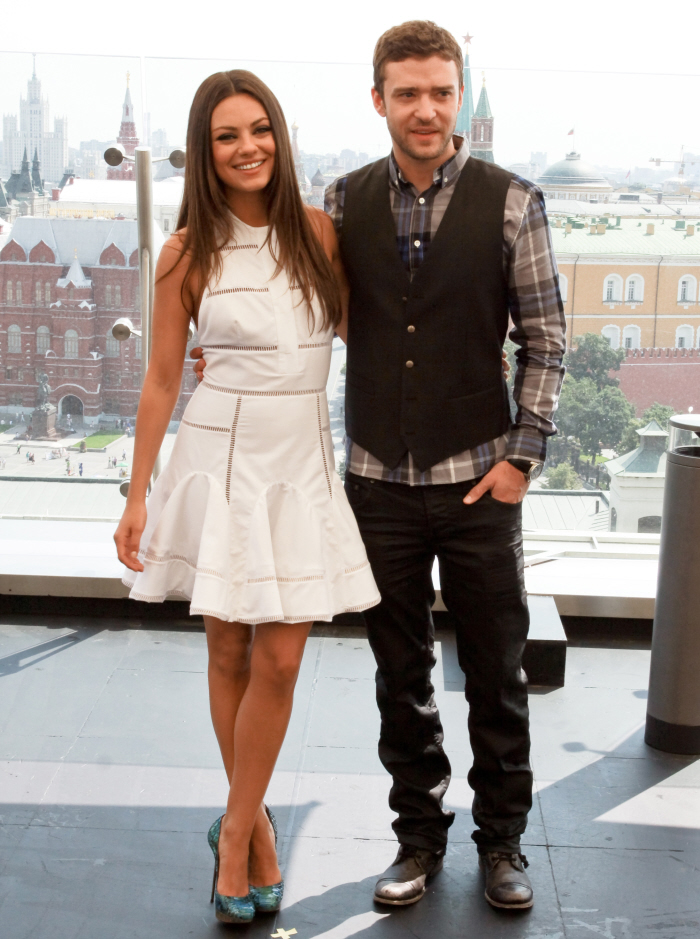 Yesterday, we viewed Mila Kunis's look for the Moscow premiere of Friends With Benefits. It was Elie Saab, and it was really, really bad. For some reason, our photo agency just released these photos from the earlier Moscow photo call. So, these are two days old, but I still wanted to talk about them. It's good to see that Mila didn't wander around Moscow looking like a busted figure skater the whole time! She actually chose a cute little Louis Vuitton Resort 2012 collection dress for the photo call, and it looks WAY better than the premiere look. I'm even getting shoe-lust with the blue shoes – those are great.
Yesterday, I talked about how I worried that Mila was being somehow tainted by Justin Timberlake's well-documented douche. I still stand by it, but at least now I know that Mila doesn't always look like hell standing next to Justin – he just rubs off on her sometimes. By the way, did you see the trailer for Justin's new movie? It's called In Time (eh) and it looks… er…mmm. It has a surprisingly good cast once you get past the two leads (Timberlake and Amanda Seyfried). Matt Bomer looks lovely and delicious, and it's nice to see Vincent Kartheiser (from Mad Men) in a movie. Oh, and Alex Pettyfer is in it! I would wager money that Alex and Justin hated each other.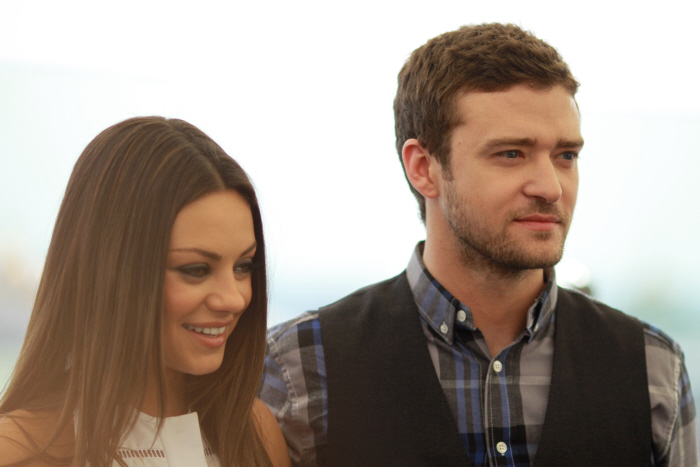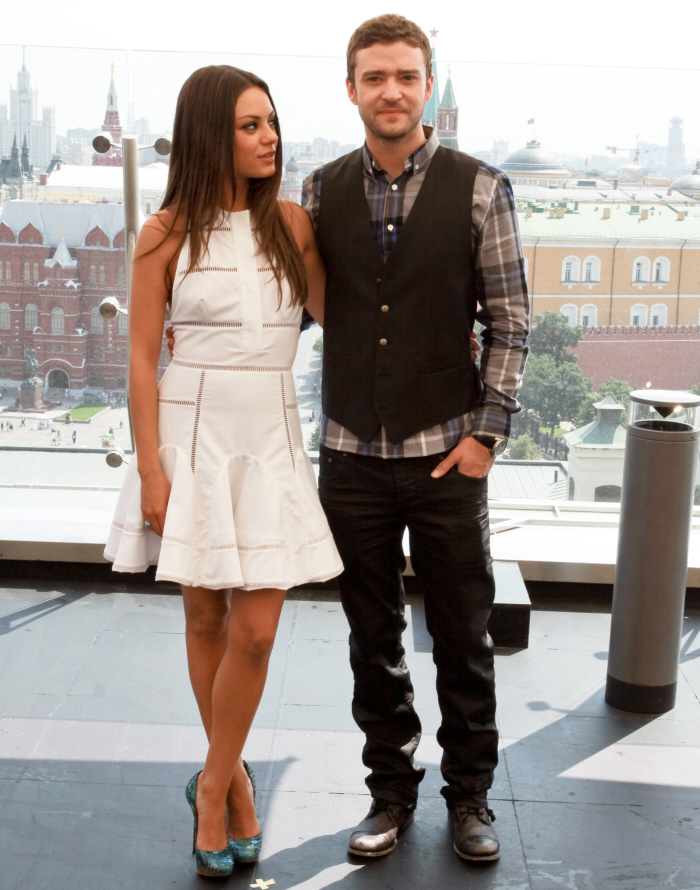 Photos courtesy of WENN.