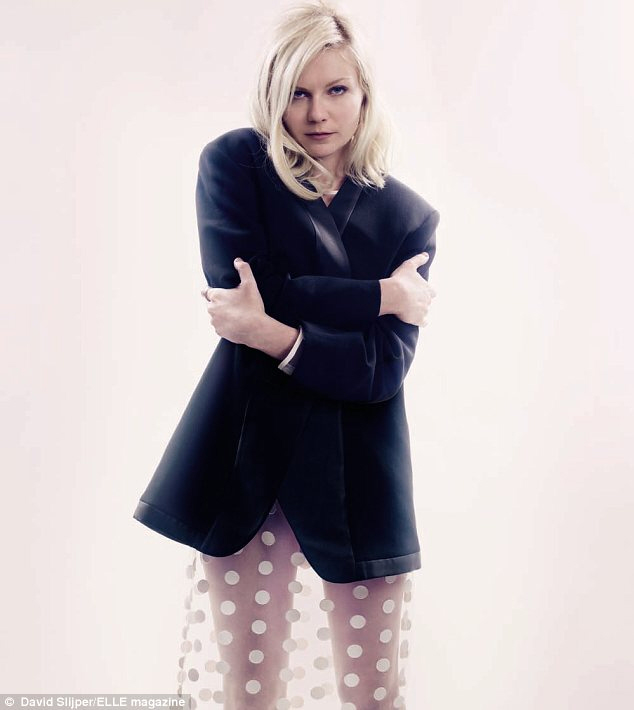 Kirsten Dunst is the cover girl for the September issue of Elle UK, and these are several pics from the cover shoot. I'm not a huge fan… I've grown tired of this airy-fairy, washed-out photography style, especially when the subject is herself airy-fairy and washed-out. Kiki can be photographed to look stunning and beautiful, but you have to take the time to light her properly, get her hair done, put her in good clothes, etc. You can't just mess up her bangs trauma and shoot her through a hipster mist. That's fashion, and it's not a good editorial style. Just my opinion. Anyway, in the Elle piece, there are some half decent quotes from Kiki – I especially like the ones about her too-girly style and her "snaggle fangs".
On her style: "I'm 29. I keep thinking, 'Stop with the cutesy dresses.' I'm trying to, I honestly am. I have things in my wardrobe that are too girlie for my age. But I like simple, feminine, casual. I don't like overdone."

On her happiness: "I'm much happier, more sure, more definite. Who you are at 25 and who you are at 29 is a very different thing. For me, it feels like a 20-year age gap. You live, you learn, and you come through the drama to a more easy, relaxed perspective."

On her teeth: "I love my snaggle fangs. They give me character and character is sexy. People comment, but the only person who ever told me to fix them was my mom…. I just went my own way, like daughters do."

Kiki on her split with Razorlight frontman, Johnny Borrell: "We all want the bad guy who doesn't give you what you want. I did a lot of sitting in my car, listening to sad music, crying over boys."

Now she's with Jason Boesel: "[Jason's] not into partying and it works. We have similar schedules: long periods of time off and periods of mad work. When I've finished work, I travel to be with him. It's special."

Working on On the Road: "I know how big it is. Every time I've been on the set, I've thought, 'This is On the Road.'"
[Elle UK excerpts courtesy of The Mail, transcript of interview]
I have to agree with Kiki about her snaggle fangs, honestly. I don't like talking about teeth very often because I know I'm in the minority – most people prefer teeth that super-human white and straight as can be. That's fine, but I won't hate on someone for having weird teeth. As for Kiki on her ripe old age of 29… Meh. If she wants to think the difference between 25 and 29 is huge, more power to her. But I suspect she doesn't even remember 25. Bitch was hammered for nearly the entire year.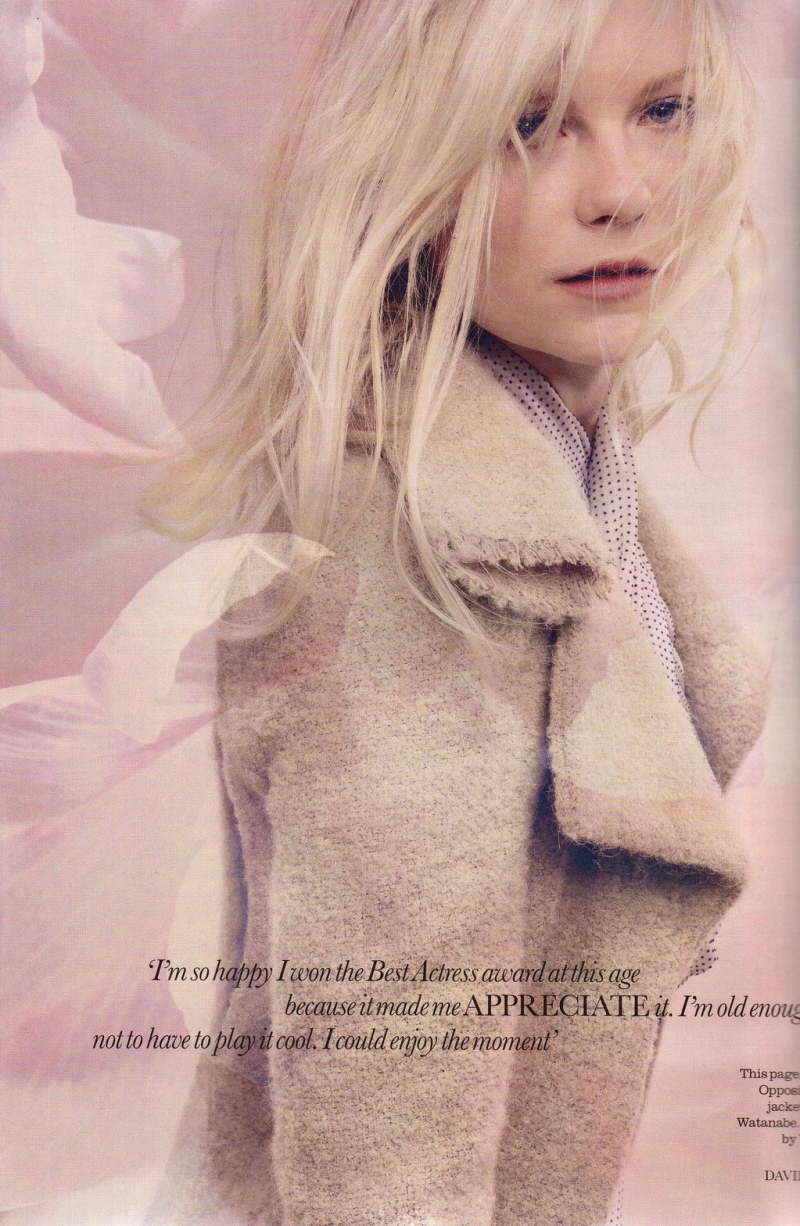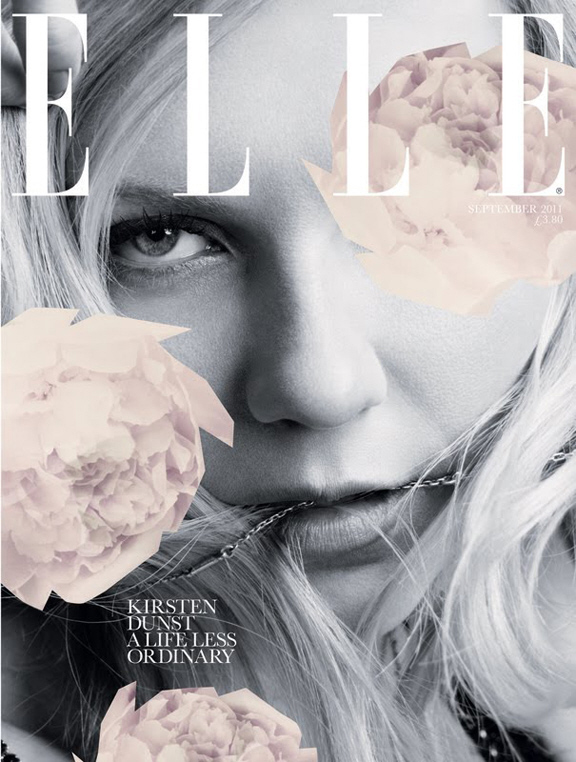 Elle UK photos courtesy of The Fashion Spot.