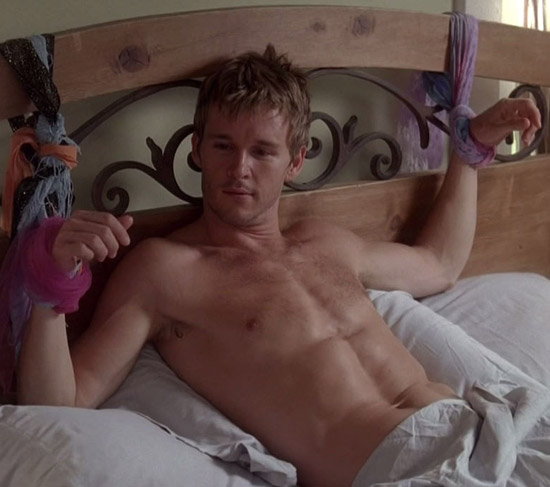 A nude photo, purportedly of Ryan Kwanten, has emerged. I'm not going to link directly to the site where it is, because it's questionable for us to link directly to full frontal. If you go to DListed they link to it. Unlike the "fake" iPhone self portraits of Blake Lively, there's only one picture here and while it looks real at first glance, some close uh examination shows that it probably isn't.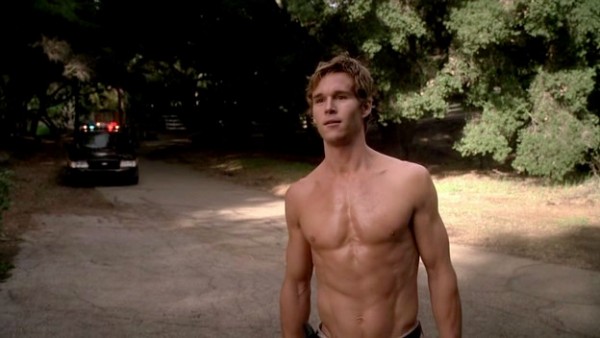 The face does look like Ryan, but if you look under his left arm (the one on the right side of the photo) the torso looks blurry and like someone tried to blend it with the bottom. On the right arm hanging down there's a weird blotch just to the left of the watermark like someone matched the hand to the arm and got a little lazy with the clone tool. What's more is that the tile background behind the top of the body does not match the tile behind the bottom. It's a decent photoshop job, but it's not convincing. Well it's fake, Ryan's rep has declared, and I believe it:
A "nude photo" leaked online Monday of Ryan Kwanten is fake, his rep tells Us Weekly. The low-resolution shot shows the 34-year-old actor with his pants pulled down — leaving nothing to the imagination — but there's nothing real about the photo.

Although this scandalous shot isn't the real deal, fans of Kwanten see plenty of his flawless physique in True Blood's numerous shirtless scenes
[From US Weekly]
Just the way the site owner reacted on HuffPo convinces me that he cooked this thing up for publicity. In the original article he even wrote "There is the high likelihood that it may not be authentic." The good news is that everyone loves Kwanten enough that we want the pic to be real, despite the strange curve to that other dude's peen.
In terms of True Blood so far, I'm still watching it. I'm not as into it as I was last season, though. I won't reveal any spoilers for those of you who might still watch the past episodes. That could be pure laziness on my part along with the fact that I'm not as invested in the show as I once was. I will say that I like Eric like he is though. He's sweet and I'd love to see him get his old personality back but maintain more of this gentle humanity. The witches are grating on my last nerve. That plot seems so Twilight.
Oh and I think we can judge from this underwear pic from True Blood if that other photo was real or not. That's a totally different shape there. A nice one too.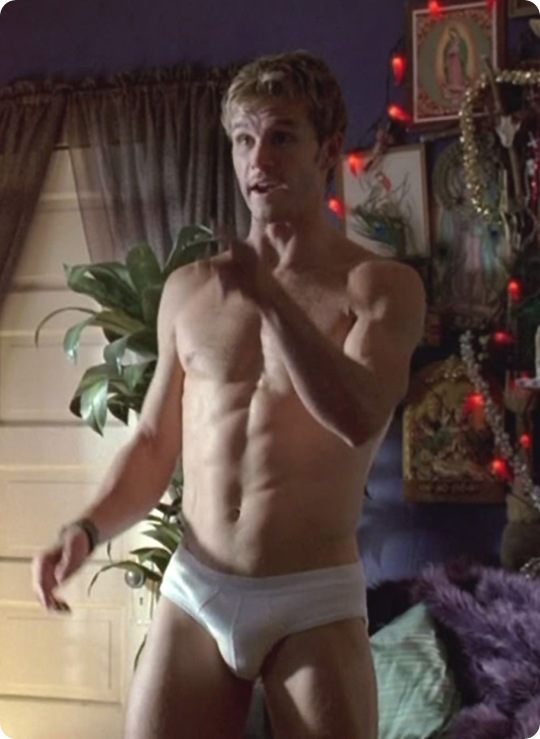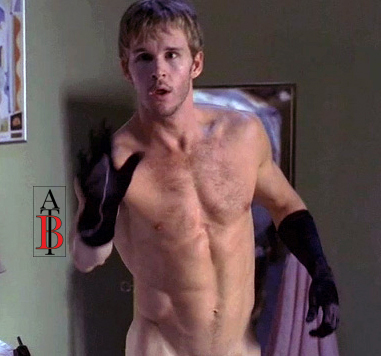 Photos via Glenny