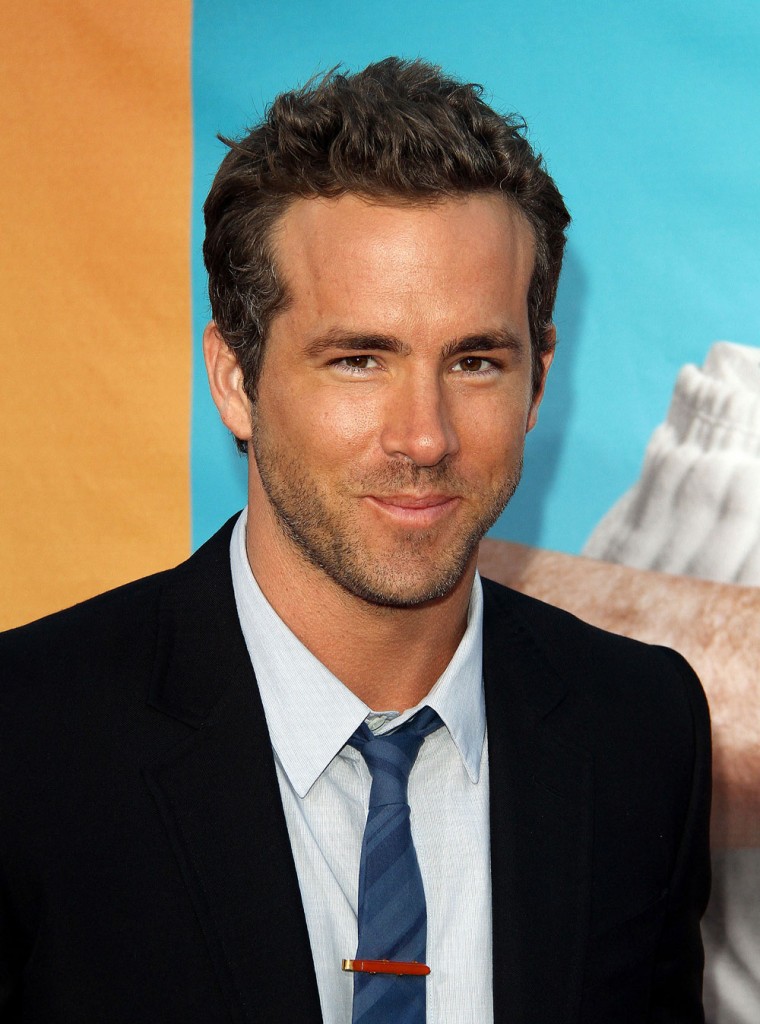 Ryan Reynolds was on The Tonight Show last night promoting The Change Up, which is one of those body switching movies about a single guy (Reynolds) changing places with a married guy (Jason Bateman). It looks dumb and predictable, and it's written by the guys who brought us the Hangover movies. The director, David Dobkin, did Wedding Crashers and Fred Claus so it's not like this is going to be groundbreaking or particularly funny, but I could be wrong.
During his interview Ryan told so many funny self deprecating stories. (You can watch it on NBC.com if you're in the US.) It's been a while since I've seen an interview with him, and he was just so entertaining. First he talked about how he had some trials and tribulations while filming The Change Up in Atlanta. His first trailer caught fire, his second trailer flooded, his hotel room flooded, then he very quickly glossed over the detail that he split up with then-wife Scarlet Johansson at the time. It was clever the way he rattled it off. "It snowballed. My hotel room flooded, my dog got sick, came down with a slight case of divorce and I broke my pinky finger." He said it like that very quickly as if it were his dog that got divorced and not him.
He told another story about how he got hit by a drunk driver and sent to the hospital with broken bones when he was 19 – after he had decided to walk home from the bar instead of driving. (He was in Canada at the time, where the "drinking age is six," he explained.) Then we heard about how he jumped off a bridge in Zurich and broke a vertebrae in his back. His friend jumped, but "I dove, because I'm clinically dumb."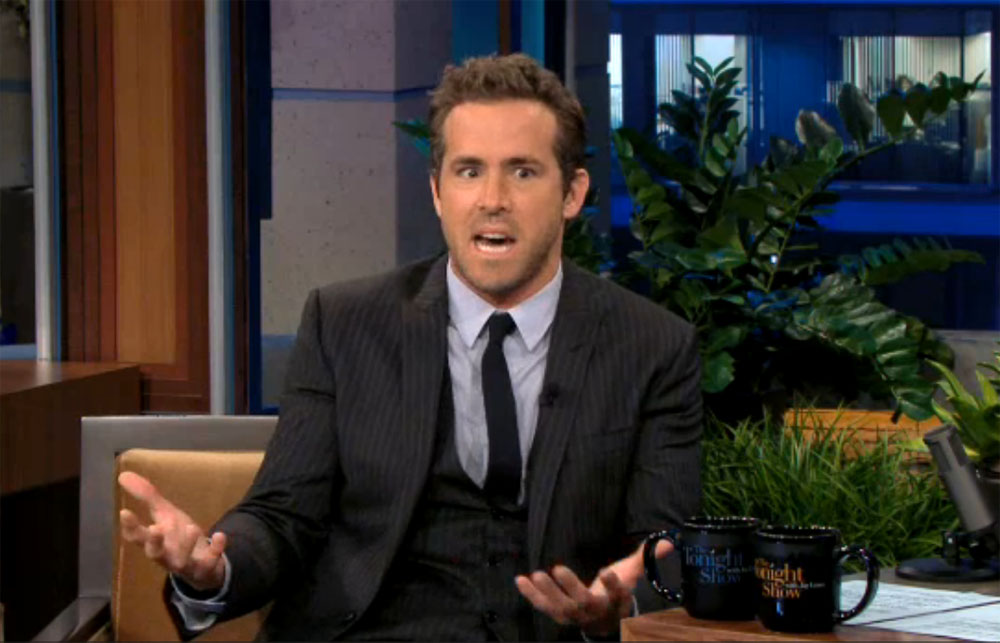 The best anecdote from Ryan was about how Olivia Wilde's pasties came off during a sex scene he was filming with her.
"In the scene I take her top off… She has these pasties, but she's drawn these adorable little smiley faces on them. And I forget every line in the scene… I'm nervous… At some point at the end of the scene she takes my hands and puts them on her breasts. So they're there, palms are a little sweaty. At the end of the scene I take them off. I'm trying not to look at her like a 14 year-old boy who just won the lady lottery.
"I take my hands away and I look down at my hands and there's two frickin' smiley faces. I have no idea what to do, so the scene is over now. I reflexively like an idiot just put my hands back on her breasts. I think I'm doing it like to cover them up, but I'm realizing right now it's a very fine line between chivalry and workplace sexual assault. Thank God someone comes in with a towel."
The dude is a natural entertainer that's for sure. He surely practiced all those stories but he came prepared and his delivery was excellent.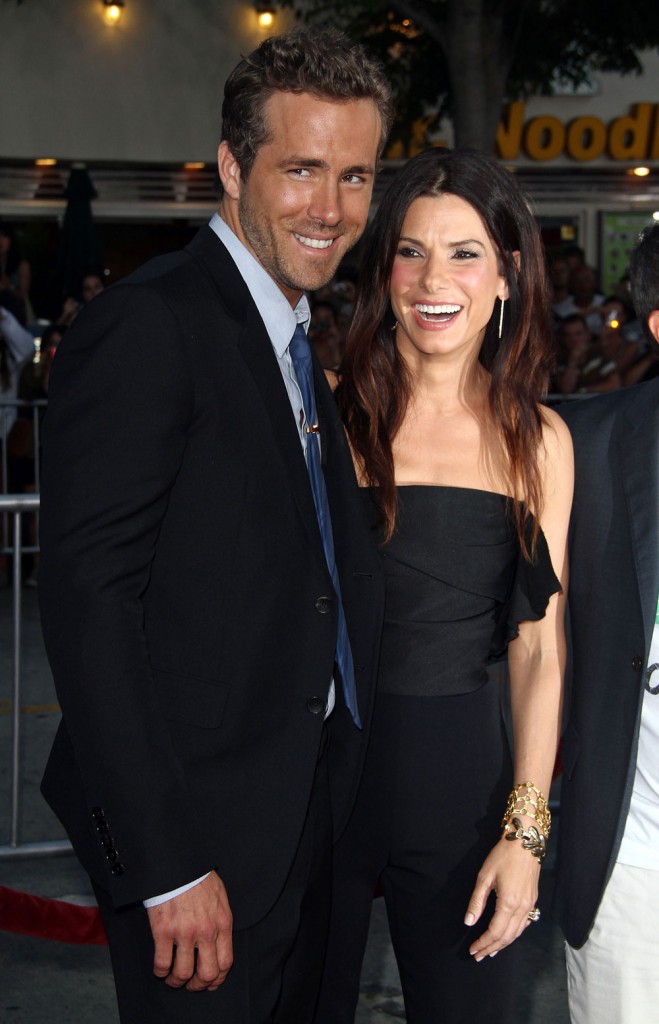 At the premiere for the movie last night, Ryan's maybe ex-hookup and good friend Sandra Bullock came to support him. (She also could have been there for a producer named Jonathon Komack Martin, who works on The George Lopez show, which she also producers.) The two looked very comfortable together and happy to see each other. Bullock wore a black jumpsuit. I'm not a fan of that look for her, particularly the boob ruffle, but at least the pants aren't baggy as we've seen with so many other jumpsuits lately. The shoes are gorgeous and understated too. Her hair and makeup were so pretty.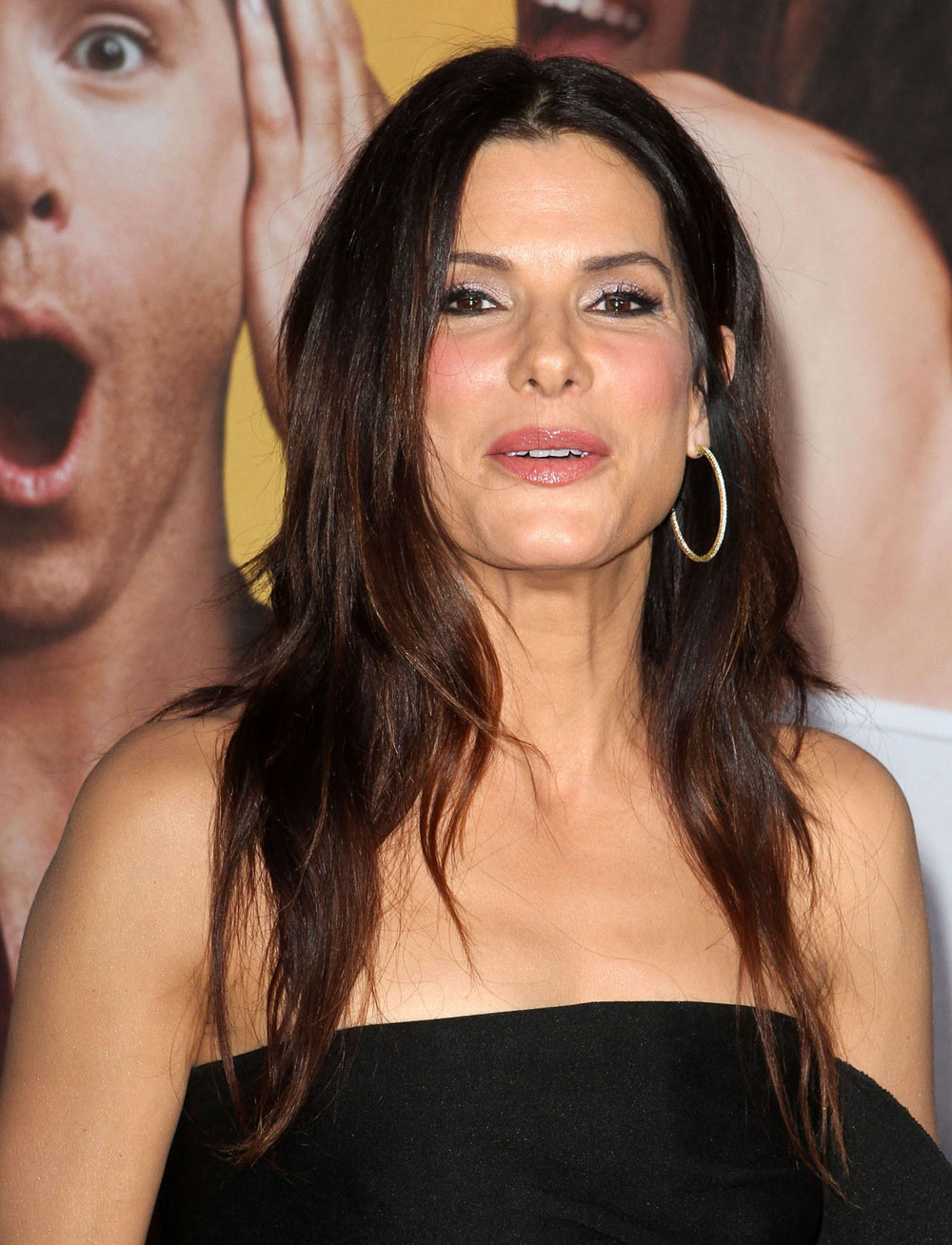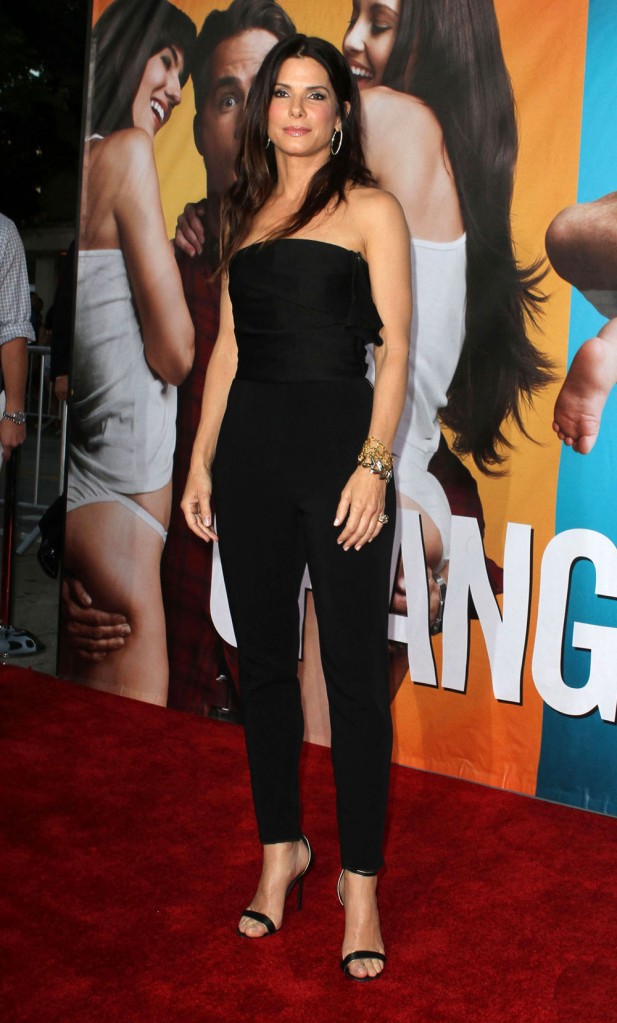 Olivia Wilde wore this red Antonio Berardi dress with pointy shoulder pads. The dress itself is bizarre but not that bad. The bright red shoes have got to go. This isn't a wedding or a prom, you don't need to match your shoes to your dress! Plus the color is off. She's cute though. Kaiser wants me to mention the bangs trauma. I'm not a bangs fan either but it's a decent look for her.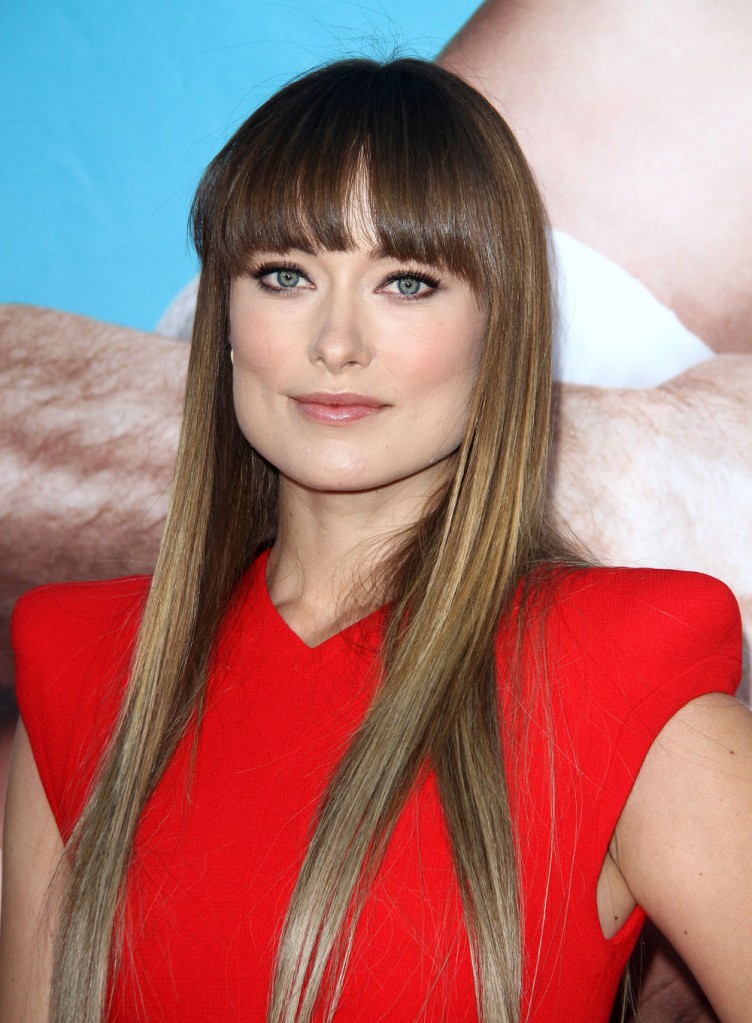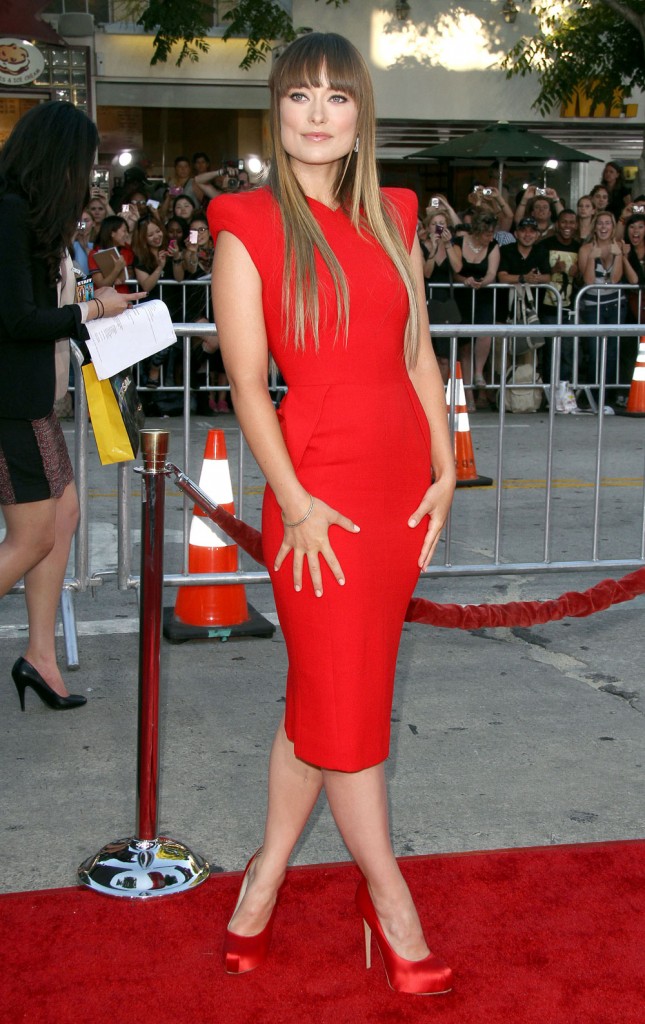 And Leslie Mann wore this gladiator-style white dress with a matching braided belt. Why are sparkly shoulders so popular? At least this isn't as bad as the dress Anna Paquin wore to the 2010 Emmys. I'm always reminded of that dress when I see this style.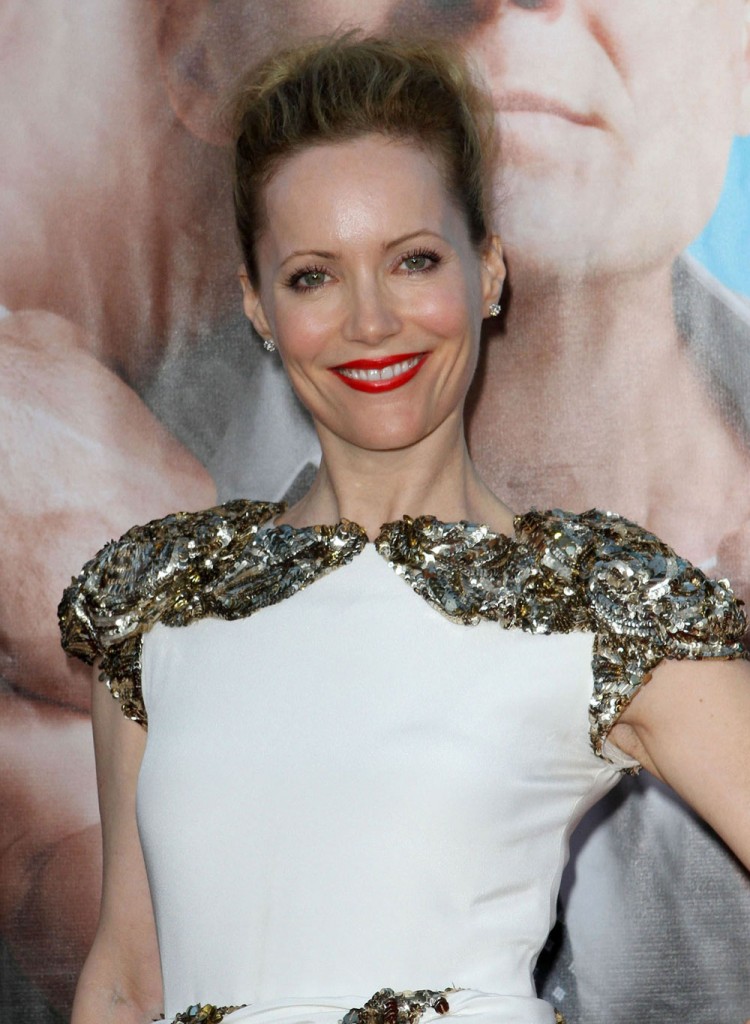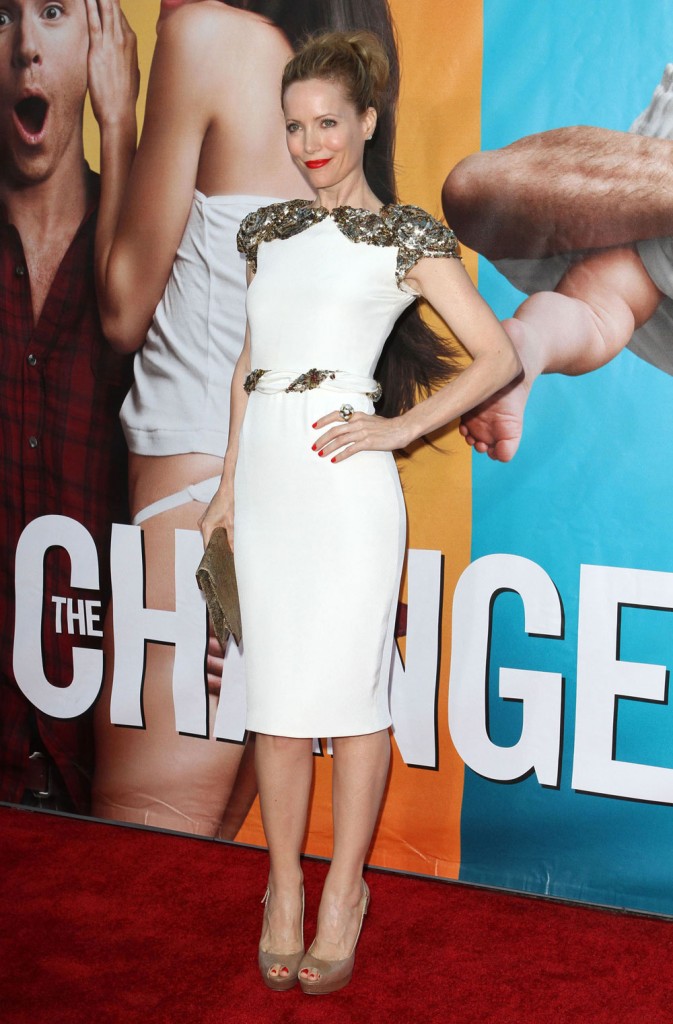 Oh and I can't forget Jason Bateman!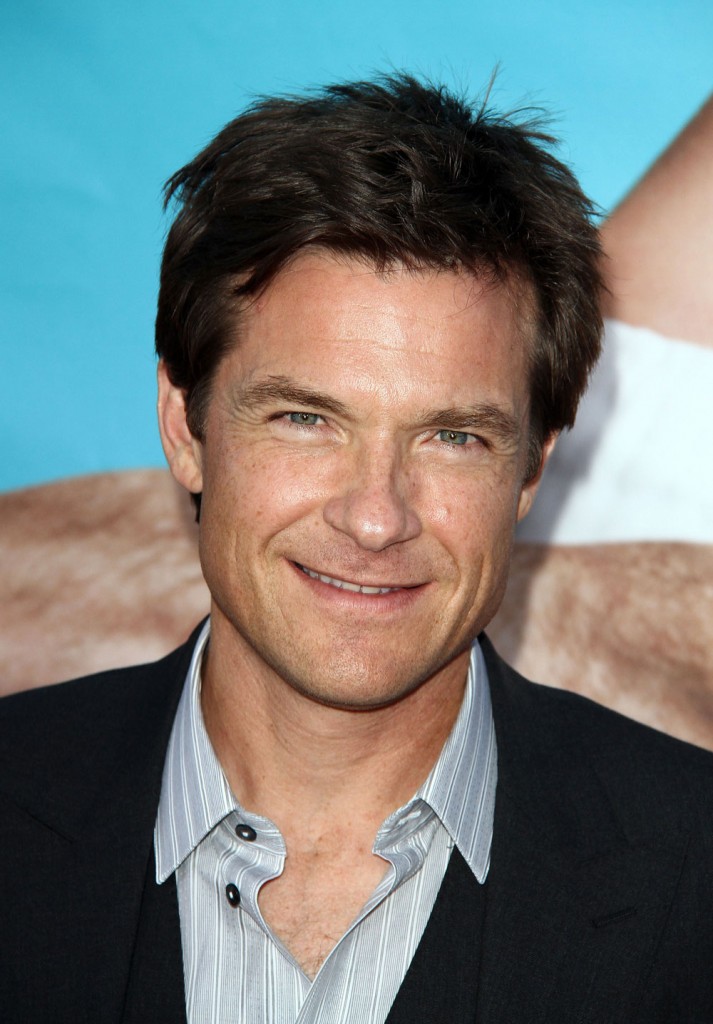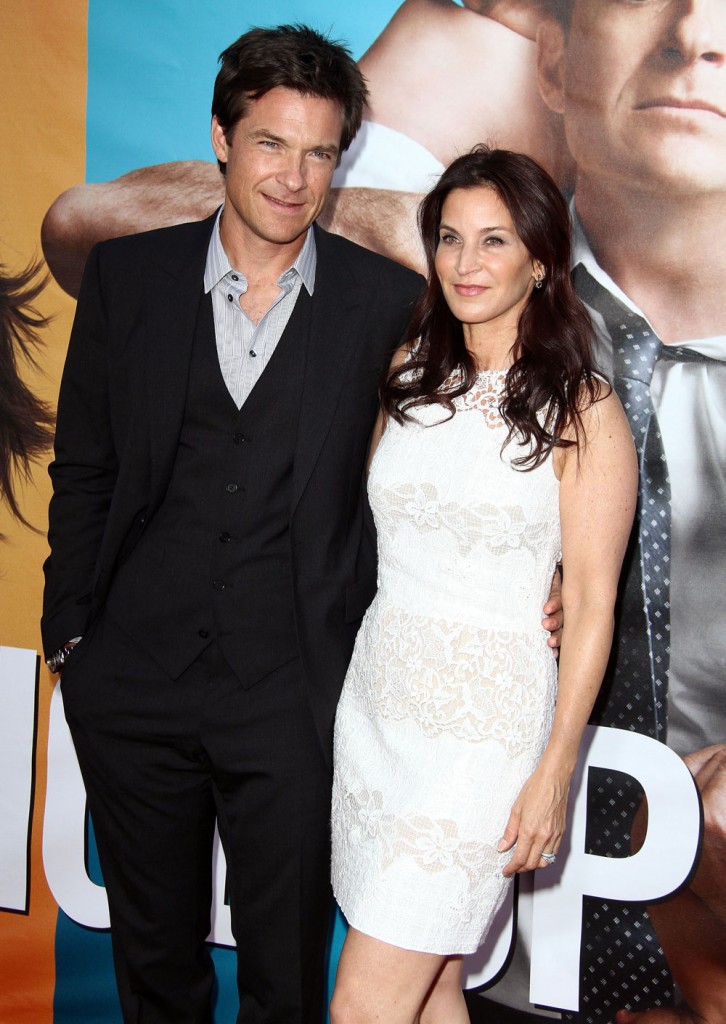 Photo credit: WENN and Fame