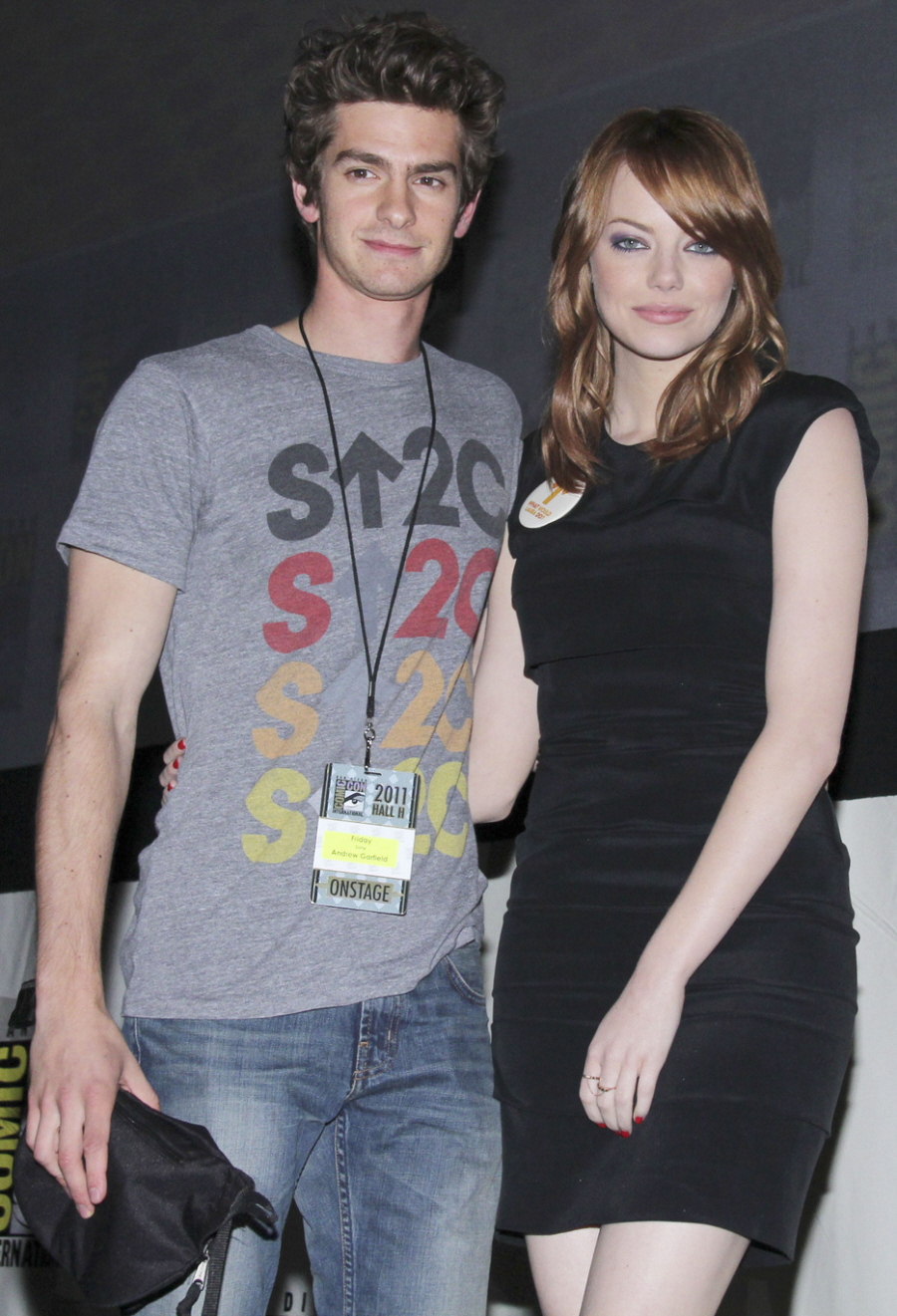 Back in June, there was a hot rumor that Emma Stone and Andrew Garfield were hooking up. They have been working together on The Amazing Spiderman, and Andrew suspiciously broke up with his long-term girlfriend around the same time that he and Emma started. I know that some (many) of you don't care, but I think they're a really sexy young couple (does that make me sound old? Whatever). Remember, I had a dream about Andrew and his amazing… talents… and now I always think of that whenever I see him. As for Emma, she's just adorable. I imagine the sex between them is both hot and cute. Anyway, Us Weekly has further "proof" that they are having hot/cute sex.
Spider-Man sleepover! Just three days after promoting their 2012 movie The Amazing Spider-Man at Comic Con in San Diego, Andrew Garfield, 27, and Emma Stone, 22, cozied up in a corner banquette at a West Hollywood hotel bar on July 25. But their fun didn't end there: a source tells Us Weekly they spent the night together, too!

The duo, who've been dating since late June, got to the bar at 10:50 p.m., shared drinks and snacks and had an animated conversation.

So who grabbed the check? Garfield told the waiter, "Put it on my room," and he and Stone headed for the elevator.

But don't expect these two lovebirds to pack on the PDA in public anytime soon. A source tells Us of the relationship: "It's very hush-hush!"
[From Us Weekly]
Did you read Emma Stone's Vanity Fair cover story last month? Andrew was quoted a couple of times in the piece, which makes me think that he's into it. Like, he adores her. Openly. He told VF, "She's not caught up in the game of this profession…which is, I think, incredibly hard for anyone to do. She has her head screwed on straight. She's a one-off." Also, Andrew gets a kick out of how she wants to intern (for free) at a bakery: "The thing that sums her up for me is she wants to be a baker. She's serious about it. I always have to remind myself that she's younger than me since she feels older than me in many ways." All at once: AWW.
By the way, Star Magazine (via Jezebel) claims that Emma is two-timing Andrew. According to their source, "Ryan Gosling was seen playing pool and doing shots with Emma Stone, and it turned into 'a pretty steamy makeout session.'" DAMN, GIRL. Save some dong for us!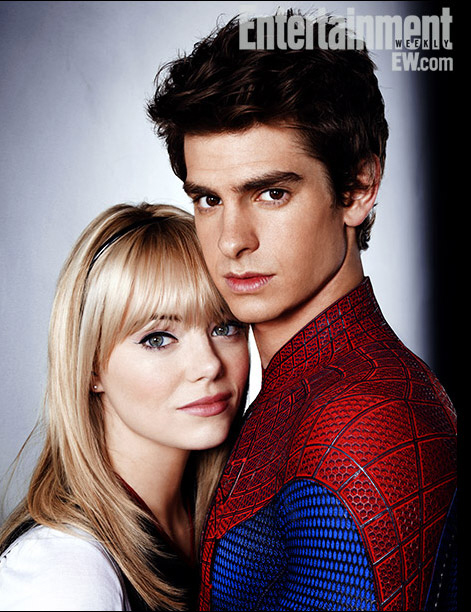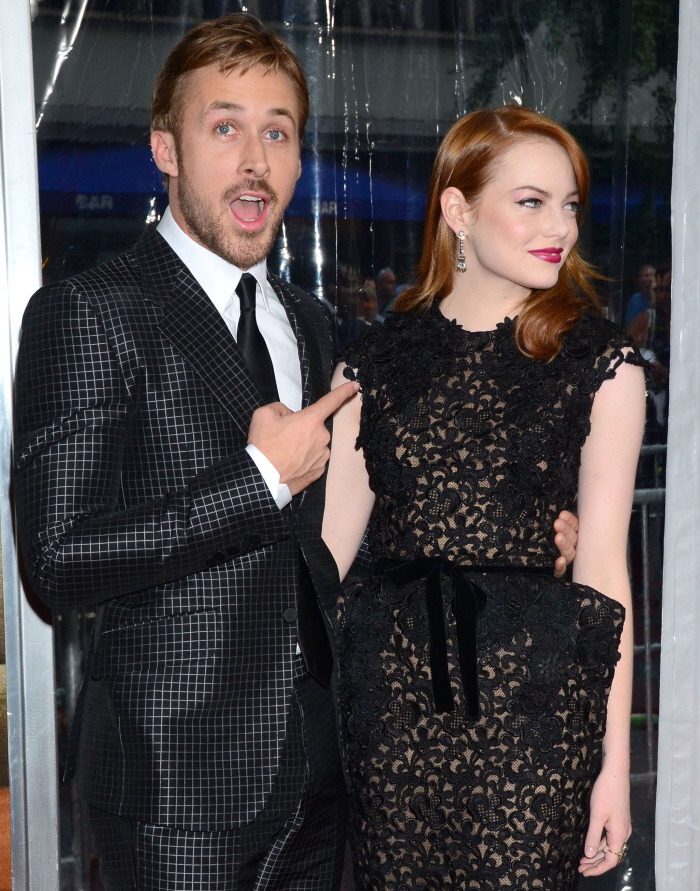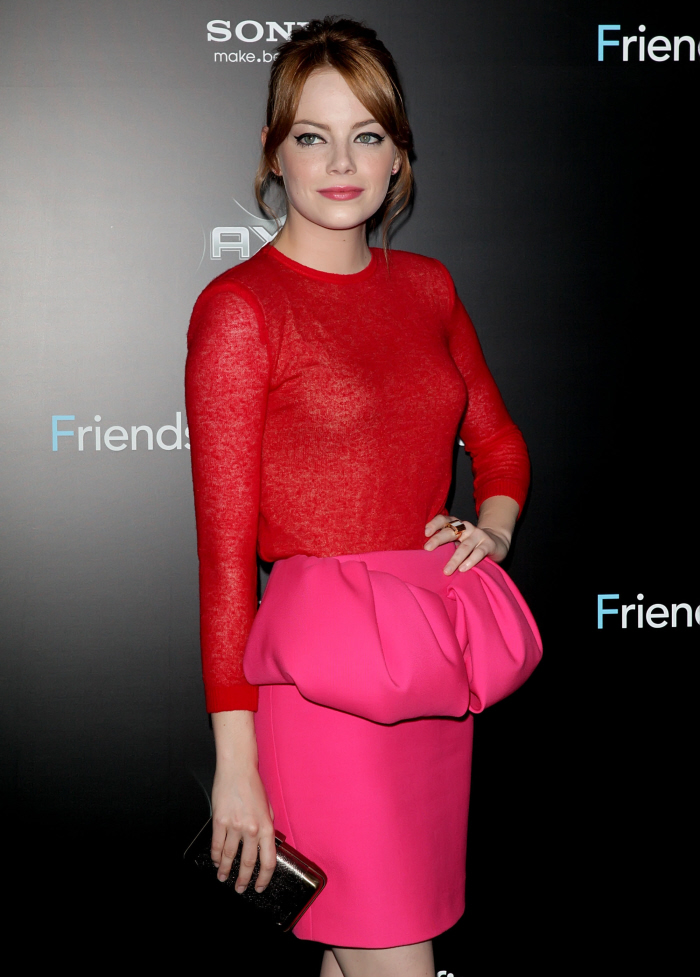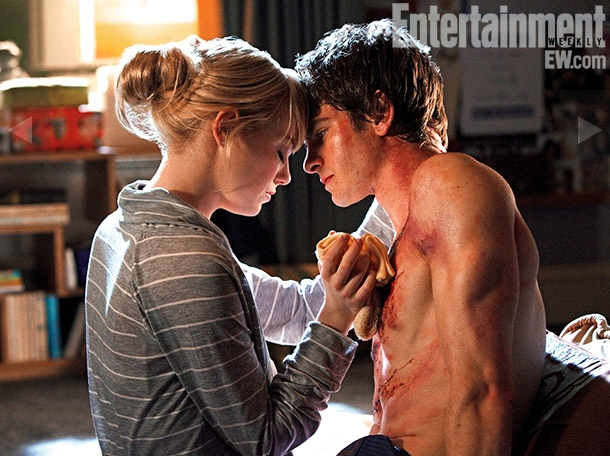 Photos courtesy of Pacific Coast News, Entertainment Weekly & WENN.