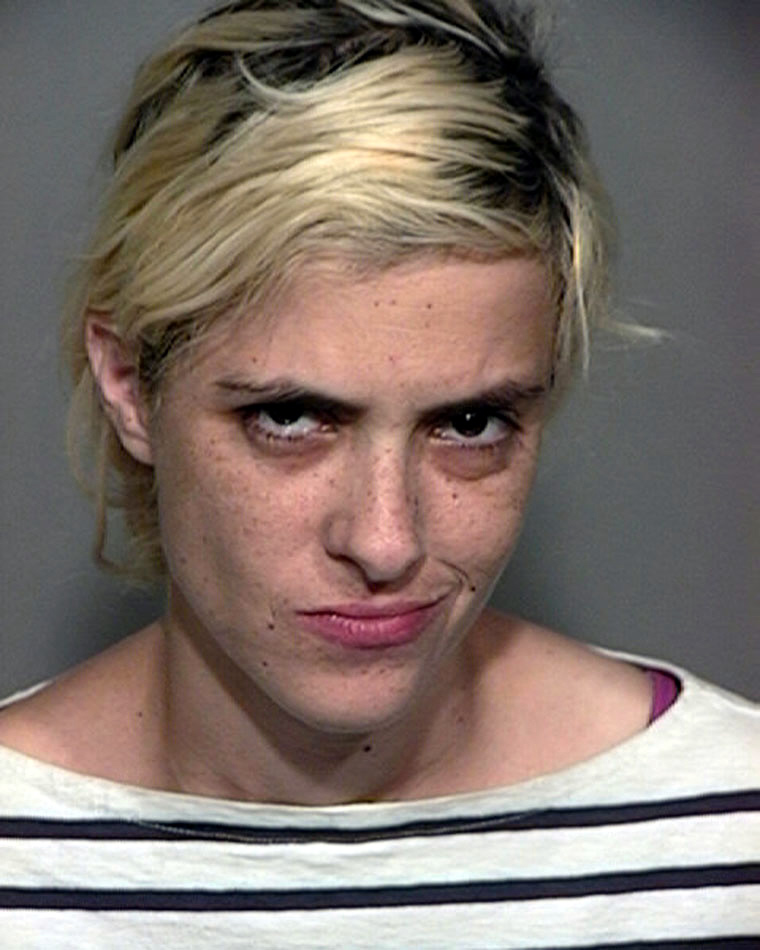 Last week, we discussed Samantha Ronson's unfortunate DUI arrest that she picked up in Baker, CA while driving home from a Las Vegas DJ gig. Evidently, Sam was blazingly drunk at 10:00AM as she sped through the desert, and her "friends" (a.k.a., "a Lohan") told TMZ that they've been oh-so-worried about Sam's drinking for a very long time and especially lately because she's supposedly such a bad influence on poor little Lindsay. Now, Sam's been formally charged with two misdemeanor counts of drunk driving:
Samantha Ronson has officially been charged with drunk driving following her arrest last week in the California desert, several hours northeast of Los Angeles.

Ronson, 33, the former girlfriend of Lindsay Lohan, faces two misdemeanor counts of driving under the influence of alcohol and having a blood-alcohol level of .08 or above, the Los Angeles Times reports.

The celebrity deejay was pulled over outside Baker, Calif., at 10:31 a.m. on Aug. 2, after being clocked driving 89 mph.

She "displayed signs of alcohol intoxication," according to the police report, and was arrested after taking field sobriety tests.
[From People]
Despite her legal troubles, Ronson isn't sitting around her house moping. Instead, she was at Chicago's Lollapalooza over the weekend with her band, the Undertakers. Sounds like an appropriate band name, right? Anyway, Page Six has word that Sam headed out to a tattoo salon where she "brainstormed ideas" for a new tattoo to cover the small heart on her left hand, which matches one of Lindsay's tattoos. I guess since they now have a shared DUI bond, the tattoos are no longer a necessary reminder of their ill-fated romance?
Coincidentally, Lindsay was also at Lollapalooza where she was spotted in hot pursuit of Coldplay bass player Guy Berryman and even "following him around all weekend." You know, much like Lindsay tried to do recently in LA when she was reportedly dissed by the band. If Lindsay begins to formally date Guy, them Coldplay will totally lose its "elitist" rep. Man, Gwyneth is gonna be pissed.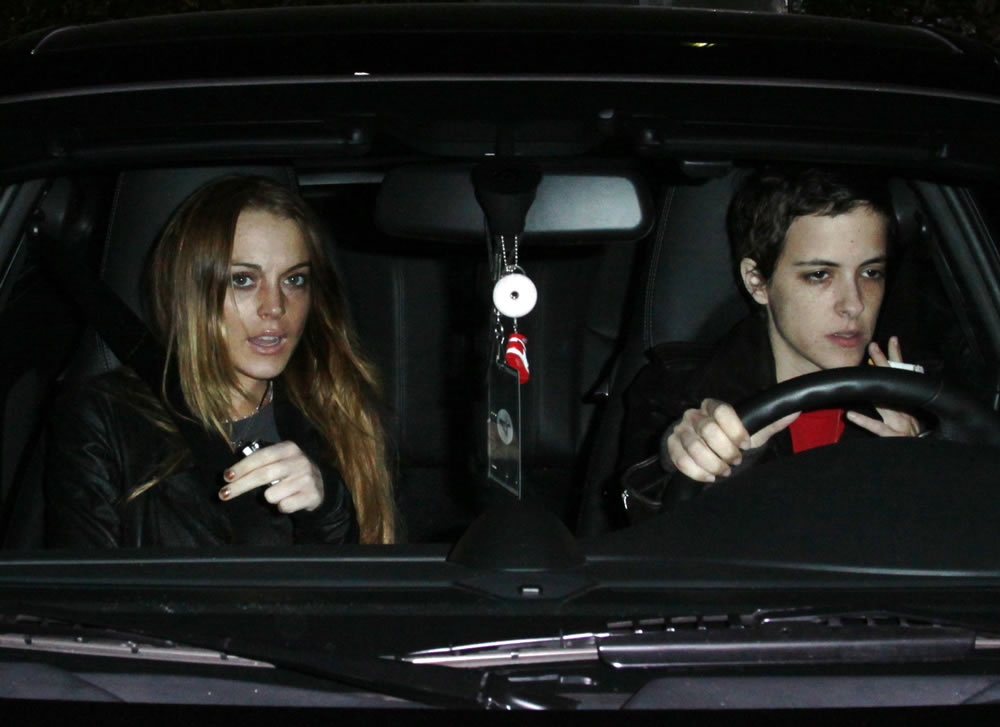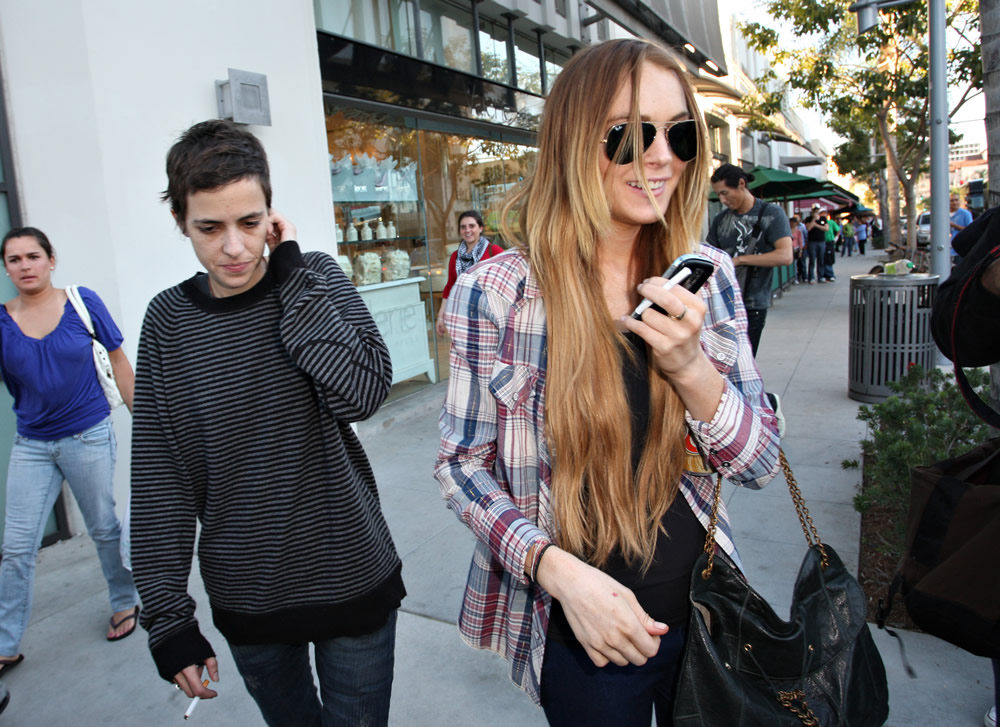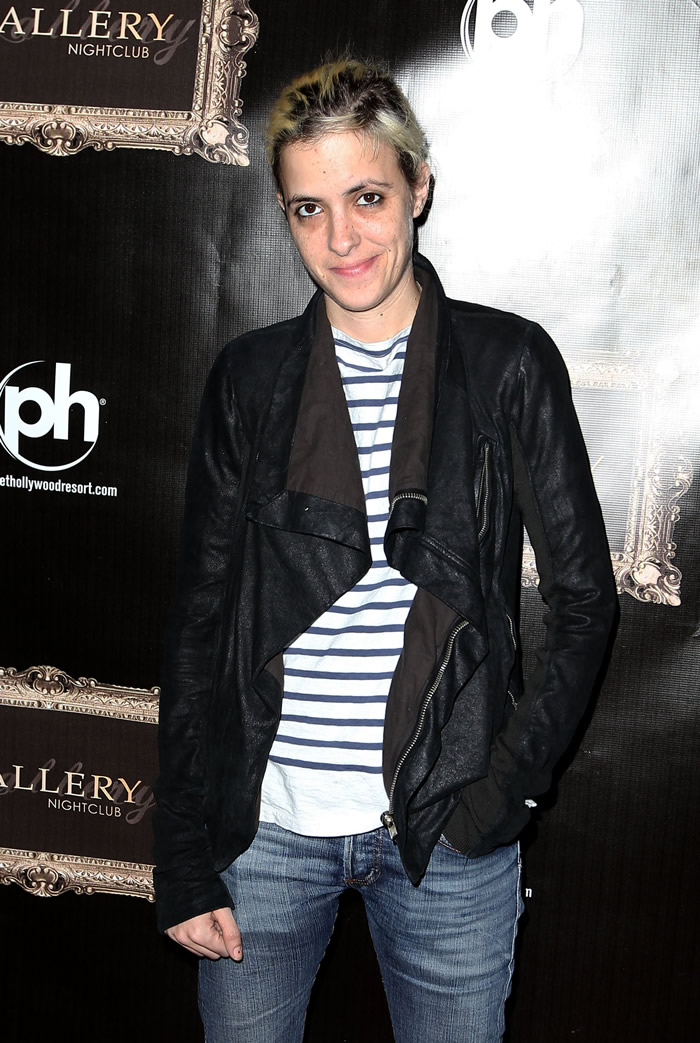 Photos courtesy of WENN