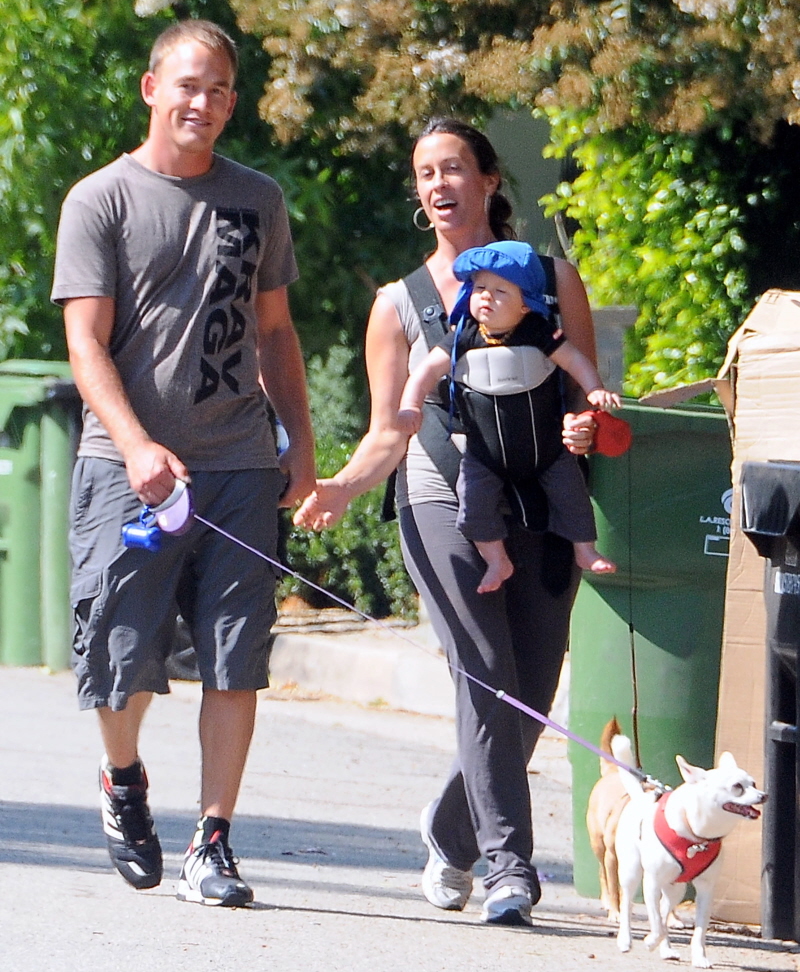 I'll take one of everything, thanks. I love everything about these photos of Alanis Morissette, her husband Soul Eye (Mario Treadway) and their adorable little Soul-baby (Ever). I love the dog. I love how Alanis and Mario seem engaged with each other. I love Alanis's sweats too. I love that they look "real". They look really happy, and I find myself rooting for them. Go Canada! You grow 'em real nice.
Ever Imre looks like his dad, right? His little face is already full of character. Alanis gave birth in late December last year, which makes Ever a little more than seven months old. Speaking of Alanis giving birth, she took part in Ricki Lake's new online documentary series, The Business of Being Born. Ricki claims that Alanis agreed to be taped before and after she gave birth. You can read Lake's interview here – I'm not excerpting that junk, because some of the wording makes me nauseous. If I ever have a baby, I'm going to ask to be unconscious through the last month and the birth. Surely there's a doctor who will do that, right?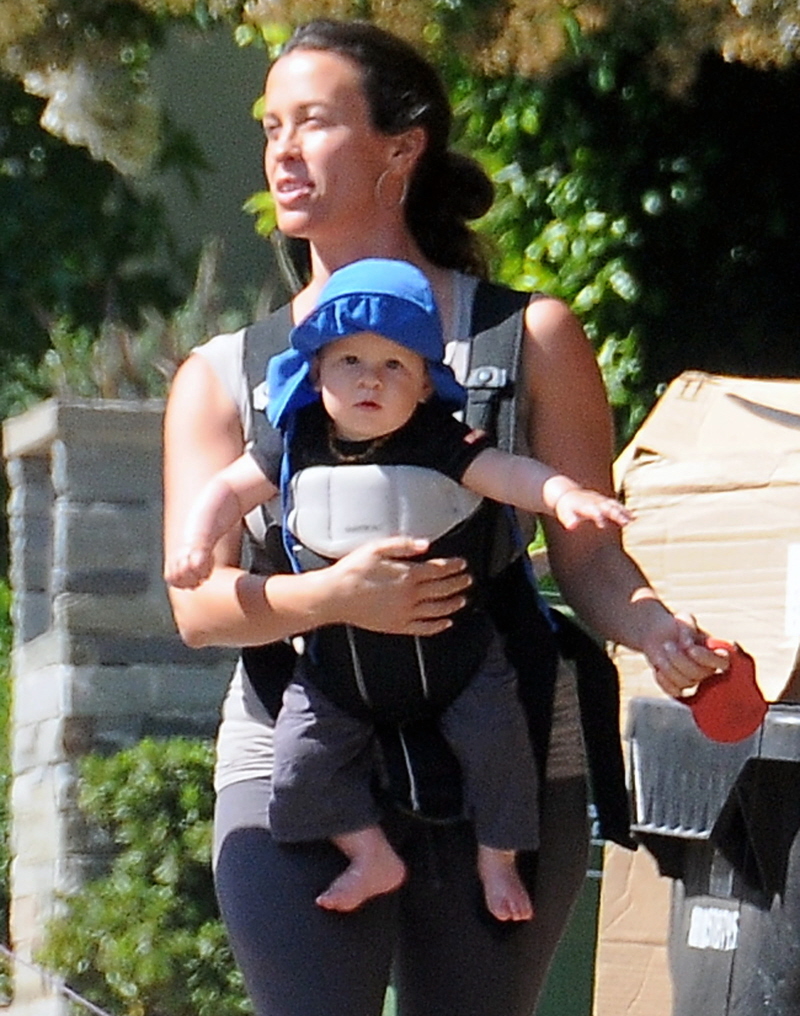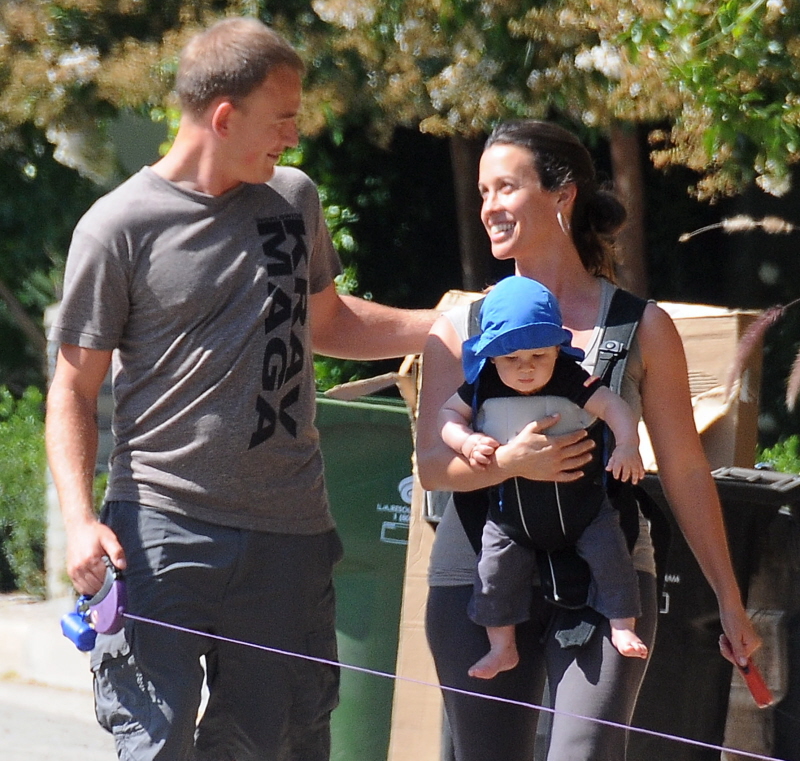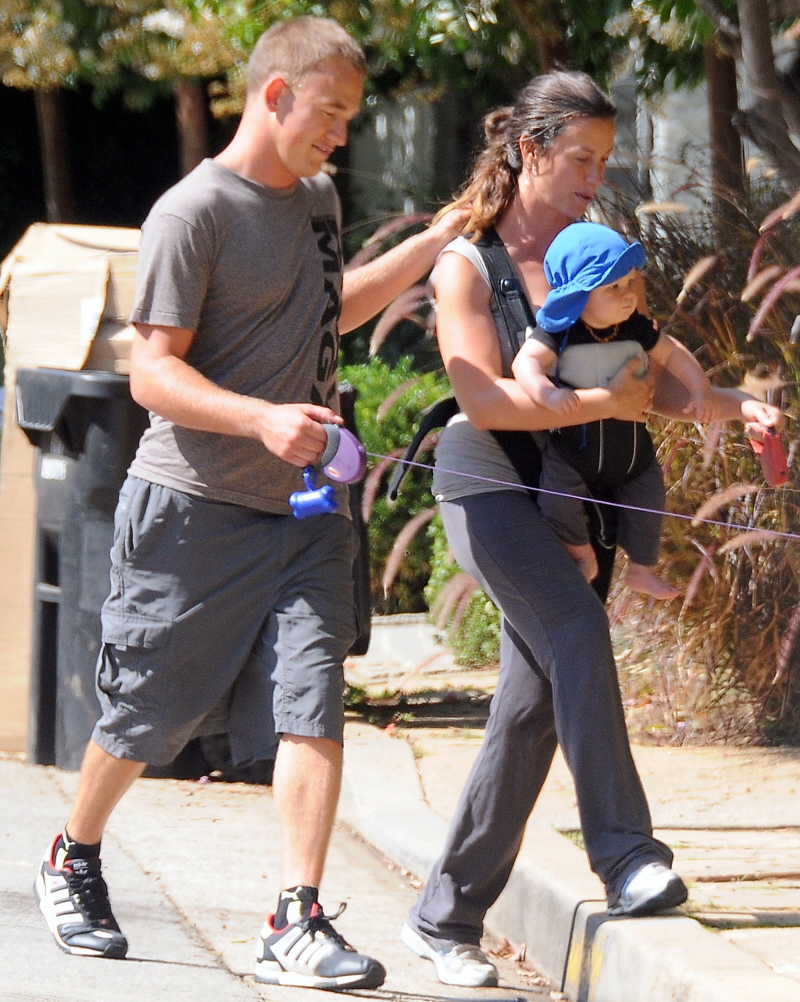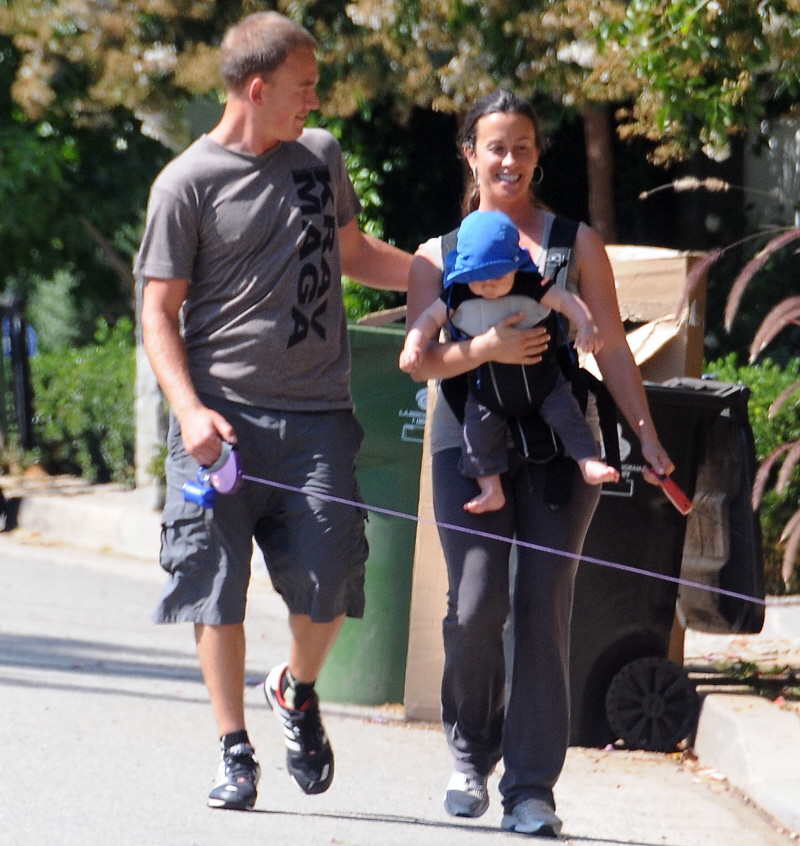 Photos courtesy of Fame.