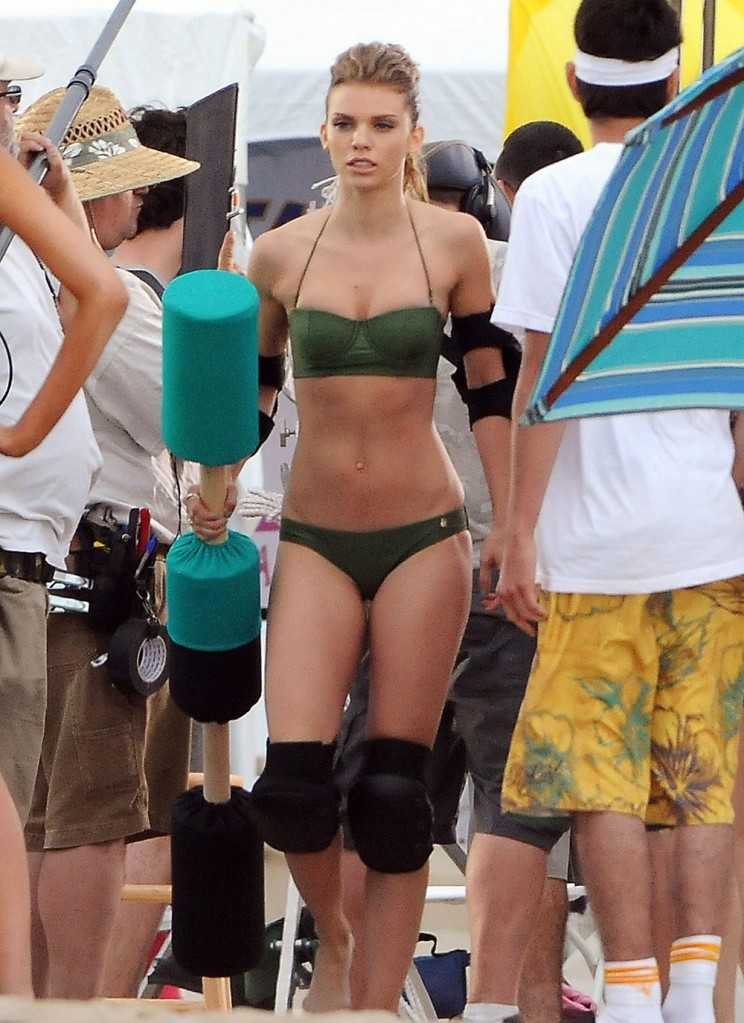 Kaiser and I were shooting the e-mail breeze this morning trying to figure out what to cover next. She e-mailed me that I could do the new Shanae Grimes pics and I was all "I don't see them, but maybe I'll do AnnaLynne McCord since she's half dressed and there's not much else" (I'm paraphrasing, which is weird because I may as well just cut and paste.) Then Kaiser responded (this is a cut 'n paste) "that's who I meant. Grr… my bad." I get how it's easy to confuse them, since they're both on 90210, but they look totally different. When they're not on your radar it's easy to substitute them though.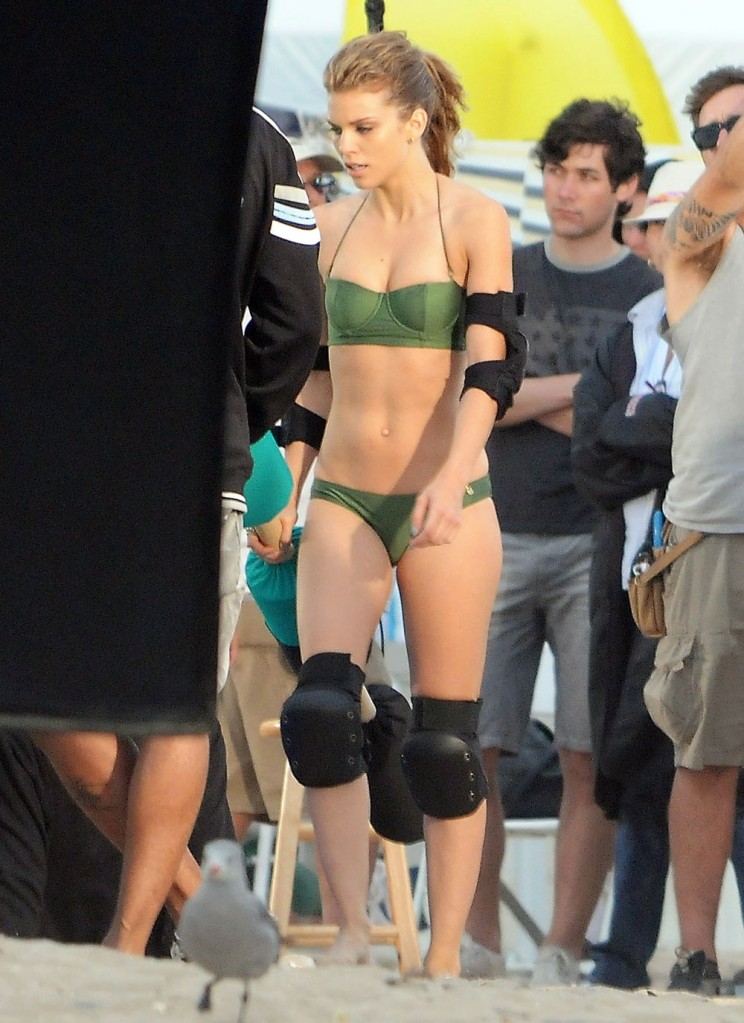 So here's AnnaLynne McCord, 24, in a bizarre pea green bikini and knee pads clutching a pugil stick.* I don't watch the new 90210 so I have no clue about this chick's character or anything, but just judging from the paparazzi photos taken on set they take her clothes off a lot. Like the last time I reported on McCord, (It was about her new romance with Dominic Purcell of Prison Break, 41, – too old for her!) there were photos of her filming the show in her undies and getting doused with water. Then earlier this year they painted her skin blue and did her up as a sexy Na'vi from Avatar. It looks like producers are trying to fulfill male fantasies with McCords' outfits. I mean, knee pads? Please.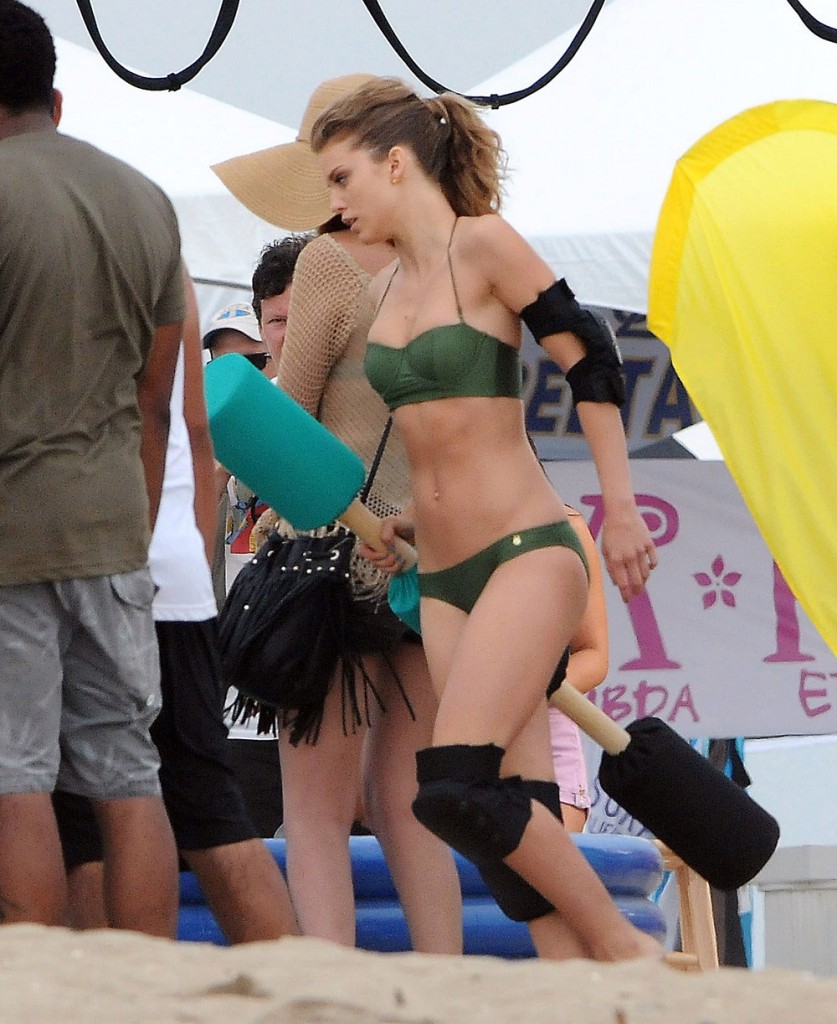 There are plenty of "candid" bikini pictures of McCord though, so it doesn't seem like producers are forcing her to show off her tight abs. I notice those first off when I see these pictures, then my eye is drawn to her hair. It's awful, like they tried to give her a Snooki poof but didn't straighten it first. No one cares about her hair though when she's working abs like that.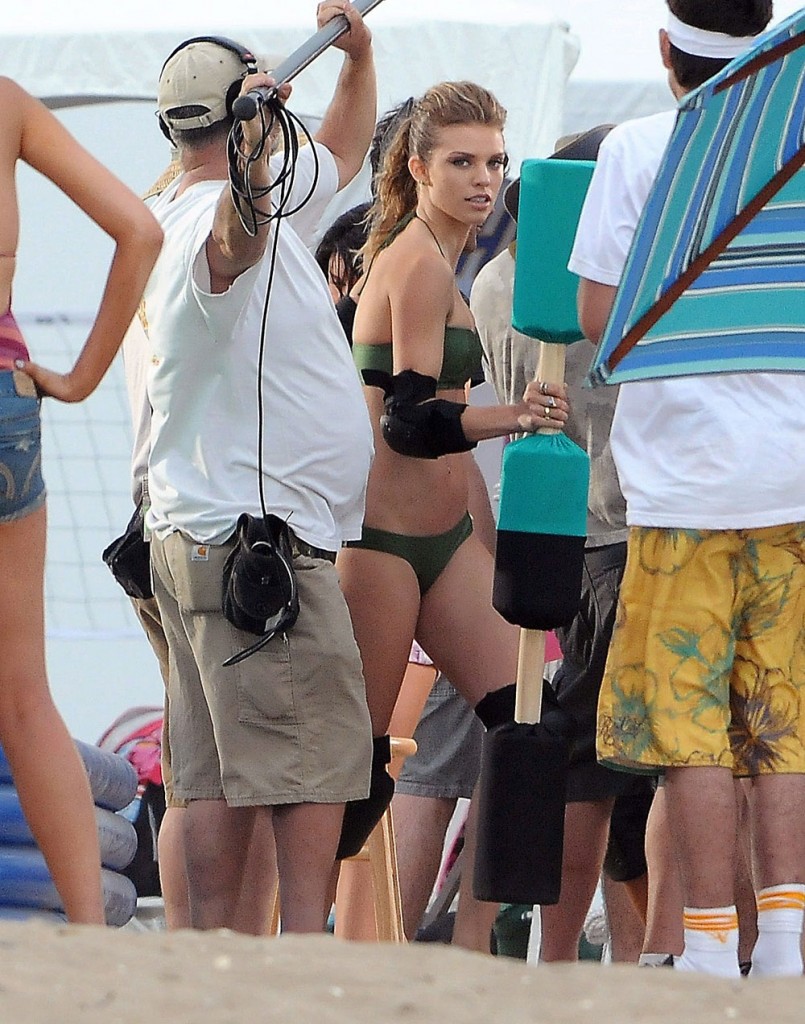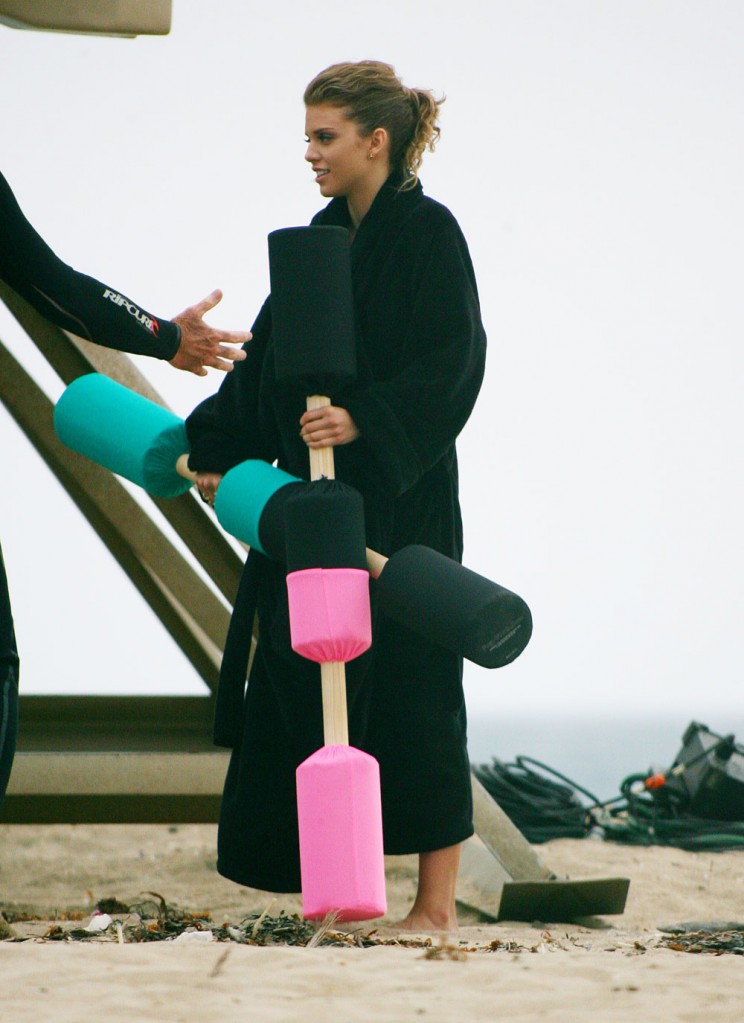 *Kaiser figured that out for me, I'm slow today.
Photo credit: Fame Pictures