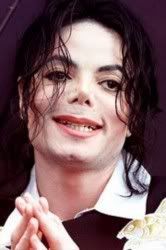 We hadn't heard from Michael Jackson in a while, and that was a good thing, because everytime news from this goon hits the media, it's always a creepy story.
Michael's latest venture involves creating a Leprechaun inspired -theme park in Ireland.
"Michael is deadly serious about this idea," a source told Ireland's Daily Mirror. "He loves the whole idea of leprechauns and the magic and myths of Ireland. It would cost around 500 million Euros [about $635 million] to do. He's always wanted to open his own theme park and he thinks Ireland is the perfect place and it will all be built around the leprechaun theme."

The cash-strapped singer reportedly is meeting with businessmen to raise money for the park.
Apparently, Michael is interested in molesting Irish children as well. I don't know who would ever take their children to a park run by this whack job, but I could think of better ways to spend $635 million dollars. And it doesn't involve Lecherous Leprechauns.