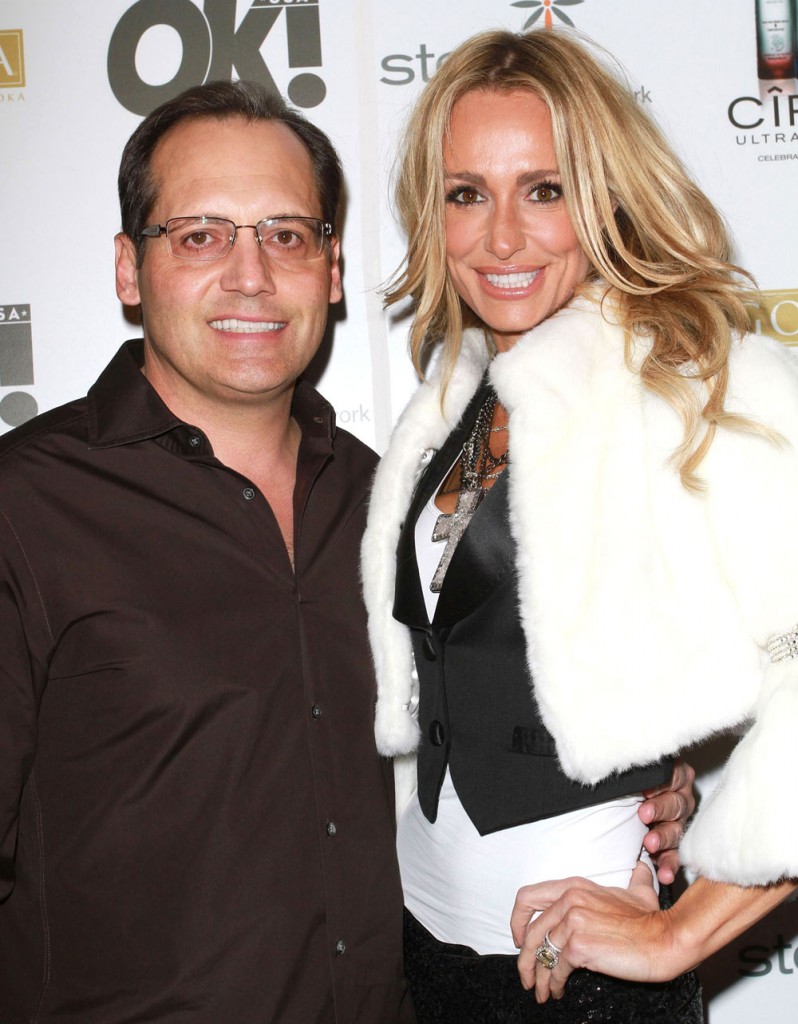 In very sad, shocking news, Russell Armstrong, Taylor Armstrong from Real Housewives of Beverly Hills' estranged husband, is dead in an apparent suicide. TMZ just covered the news that Russell was found hanged.
Russell Armstrong, the estranged husband of "Real Housewives of Beverly Hills" star Taylor Armstrong, was found dead of an apparent suicide …sources tell TMZ.

Our sources say Armstrong hanged himself. He was found hanging in his bedroom on Mulholland Drive.

We're told L.A. City Fire Department arrived at his home and pronounced him dead at 8:16 PM Monday. Sources say a roommate found Russell and called 911.

We're told authorities have not found a suicide note.

Taylor filed for divorce last month, after she claimed Russell physically abused her. We're told authorities informed her of Russell's death last night.

He was 47 years old.
[From TMZ]
Recently Russell's abusive past was uncovered when the news came out that two ex girlfriends had taken out restraining orders against him. Taylor has also accused him of physical abuse, with the National Enquirer reporting that he dislocated her jaw, punched her in the eye, and tried to keep her from going to the hospital afterwards for treatment.
Russell was also facing multiple lawsuits from bad business deals in which he was basically accused of running a ponzi scheme. He had also been convicted of felony tax evasion. So he had a lot of very serious personal issues. It's very sad that he took his own life, especially for his five year-old daughter with Taylor, Kennedy.