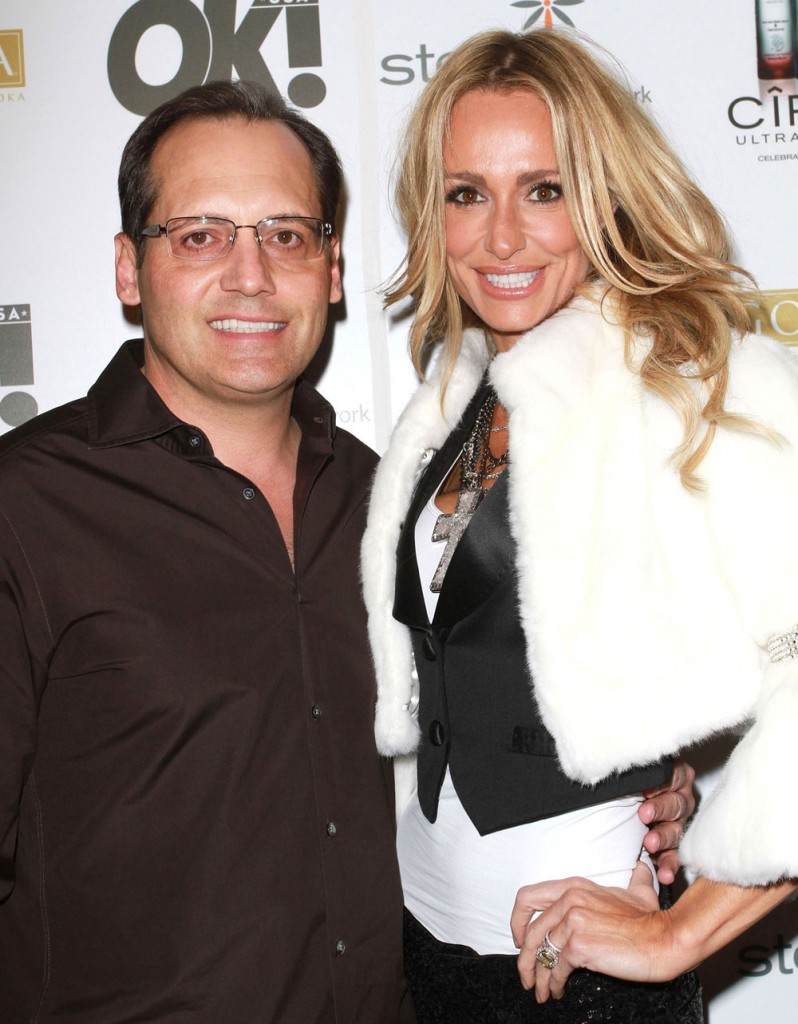 Following the tragic suicide of Russel Armstrong, one of the husbands on The Real Housewives of Beverly Hills, there have been an incredible amount of follow up stories, some of which I've found distasteful. I don't want to get into the details of how he was found, how his estranged wife Taylor reacted or all the speculation on why he killed himself. It's not anyone else's "fault," I don't believe that someone can "drive" someone to suicide, and I don't believe it's done as "revenge." Russell had many well documented business and personal problems over the years. The fact that he was starring on a reality show and that his darkest secrets may have been about to be revealed (again, not getting into it, you can look it up) may have pushed him to the edge, but he is the one who jumped.
Radar has a story on Russell, one of many they've run recently, in which they claim his family may sue Bravo, the network that puts out the RHOBC. It's understandable that his family wants restitution, I guess, but the "somebody needs to pay" part rubs me the wrong way.
"Bravo is at fault and somebody needs to pay," Russell's step brother Wade Jackson told RadarOnline.com in an exclusive interview. "Russell's whole family was very close and they're considering suing Bravo.

"Russell's dad doesn't want to talk about what happened to him with a lot of people, but everyone in the family thinks that Bravo is to blame.

"I'm sure somebody will sue them," Jackson said about the Armstrong family plans to litigate against the network.

Jackson also blamed Russell's estranged wife Taylor Armstrong for getting his step brother involved in the show.

"In his line of business he didn't want to be a public person on the show, but Taylor pushed him into it. He was really upset about the whole thing and told everyone in the family that he didn't want to be on the show," Jackson claimed.

Jackson said Russell had visited his dad in Texas in the last month and was planning to get through the divorce with Taylor and was then considering leaving California.

"He was a smart guy," Jackson said. "The whole family is sad about his death and they want answers."
[From Radar]
It's not like the Beverly Hills version was the first in that illustrious franchise. All Russell had to do was rent a DVD of any of the other shows to realize what he was getting into. I get that his wife was a scamming social climber who may have pushed him into it, but so was he. E! ran a timeline of his issues, and he's been convicted of tax evasion, he's filed for bankruptcy, and he has a history of running shady businesses and physically abusing his partners. He was a very troubled person to say the least.
I don't think it's a bad idea for Russell's family to sue Bravo, though. This does makes me wonder what's going to happen to the Real Housewives shows. This takes the luster out of them for me. I don't want to watch Russell and Taylor in couples' therapy this season when I know that he's just months away from taking his own life. It will be interesting to see how producers handle this though.