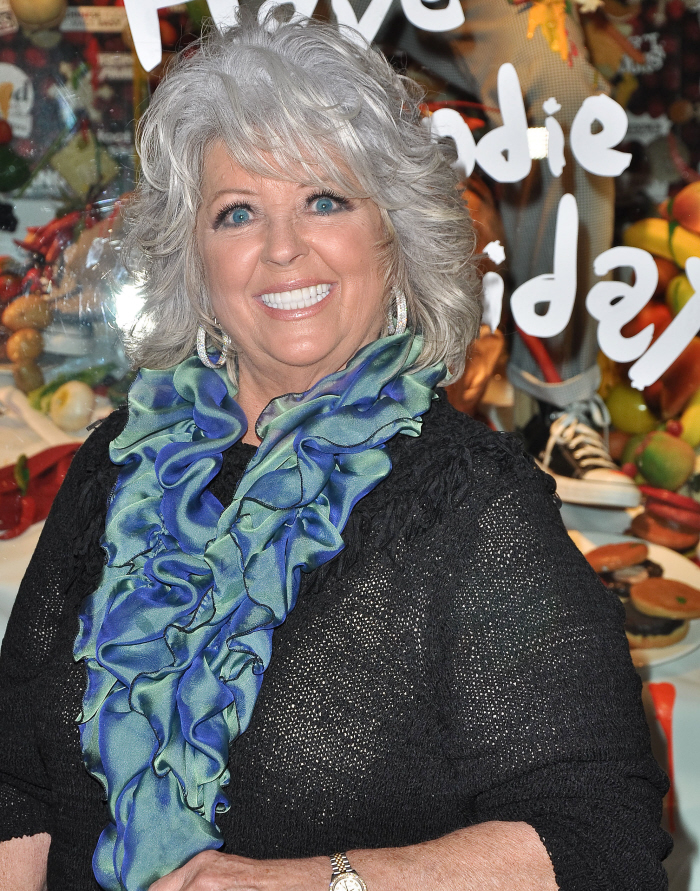 I watch too much television programming that revolves around food. Thus, I know and have opinions on everyone mentioned in this Page Six piece. For the record, I absolutely love Paula Deen, who I view as America's Butter Queen, and I dislike Rachael Ray. I also feel kind of "meh" about Guy Fieri – I like "Diners, Drive-Ins and Dives" but Guy's cooking show is kind of boring. As for Anthony Bourdain… I just loathe the man. Out of all of these people, I know Bourdain is probably the most knowledgeable about food and different cultural cuisine and all of that. He may be a brilliant guy. But he's also as ass, and he has a history of picking fights with chefs and cooks who are basically harmless. Anyway, Bourdain gave a recent interview where he mocked and slammed the Butter Queen, Rachael Ray and Guy Fieri. So Paula Deen slathered him in butter and ATE HIS FACE.
The knives are out for Anthony Bourdain after he blasted fellow TV chef Paula Deen, calling her the "most dangerous person in America."

Deen, searing back after "No Reservations" star Bourdain gave her and fellow Food Network chefs Rachael Ray, Guy Fieri and Sandra Lee a roasting, exclusively told Page Six:

"Anthony Bourdain needs to get a life. You don't have to like my food, or Rachael's, Sandra's and Guy's. But it's another thing to attack our character. I wake up every morning happy for where I am in life. It's not all about the cooking, but the fact that I can contribute by using my influence to help people all over the country. In the last two years, my partners and I have fed more than 10 million hungry people by bringing meat to food banks."

Basting Bourdain for his apparent lack of charity and his attitude, she said, "My good friends Rachael, Guy and Sandra are the most generous charitable folks I know. They give so much of their time and money to help the food-deprived, sick children and abandoned animals. I have no idea what Anthony has done to contribute besides being irritable."

Deen continued, "You know, not everybody can afford to pay $58 for prime rib or $650 for a bottle of wine. My friends and I cook for regular families who worry about feeding their kids and paying the bills . . . It wasn't that long ago that I was struggling to feed my family, too."

The TV foodies were shredded by the macho, gonzo chef in TV Guide magazine. He said, "The worst, most dangerous person to America is clearly Paula Deen. She revels in unholy connections with evil corporations and she's proud of the fact that her food is [bleep]ing bad for you . . . plus, her food sucks." About Ray: "Does she even cook anymore? . . . To her credit, she never said she was good at it." On Lee: "I hate her works on this planet, but she is not someone to be dismissed, clearly." And Fieri: "I look at Guy and I just think, 'Jesus, I'm glad that's not me.' "
[From Page Six]
If you want to take Ray or Sandra Lee to task, sure. Neither one of them are "chefs" and they'll say as much. Their whole deal is that they're trying to teach people (parents, specifically) that it can fun, easy, affordable and fast to cook food at home. Neither Lee nor Ray is really known for their way with fine dining, although I should point out that when Ray was on Iron Chef, bitch held her own and then some, and she impressed the judges. Guy Fieri, I think, is very knowledgeable about food, and you can tell that he has a professional background working in restaurants, but I feel like Guy's goal is the same as Ray's and Deen's – to encourage people to make affordable food at home, and to celebrate inexpensive, less glamorous food throughout America's rich food-loving diners, drive-ins and dives.
As for Paula – well, the Butter Queen is fabulous. And she knows what she's doing too. The Lady & Sons, her restaurant, is a Savannah institution, and she is constantly recognized as one of the best Southern cooks in America. She knows her food isn't healthy, and she says as much. Besides that, she's a hoot and she has a wonderful attitude and everyone adores her. I want Paula to deep fry Bourdain and serve him with grits.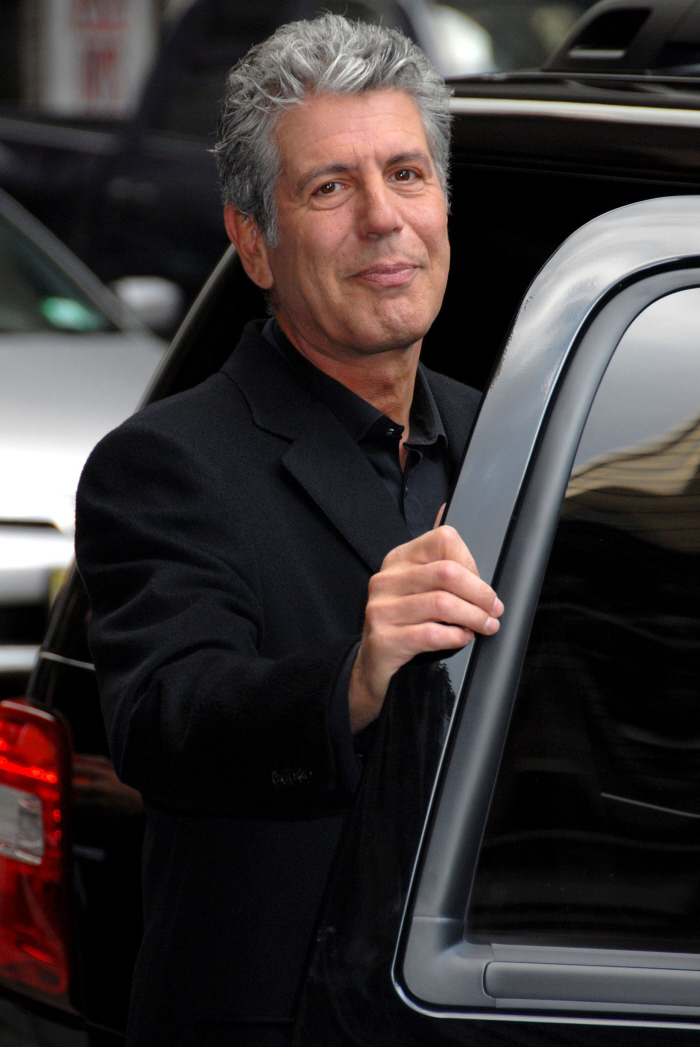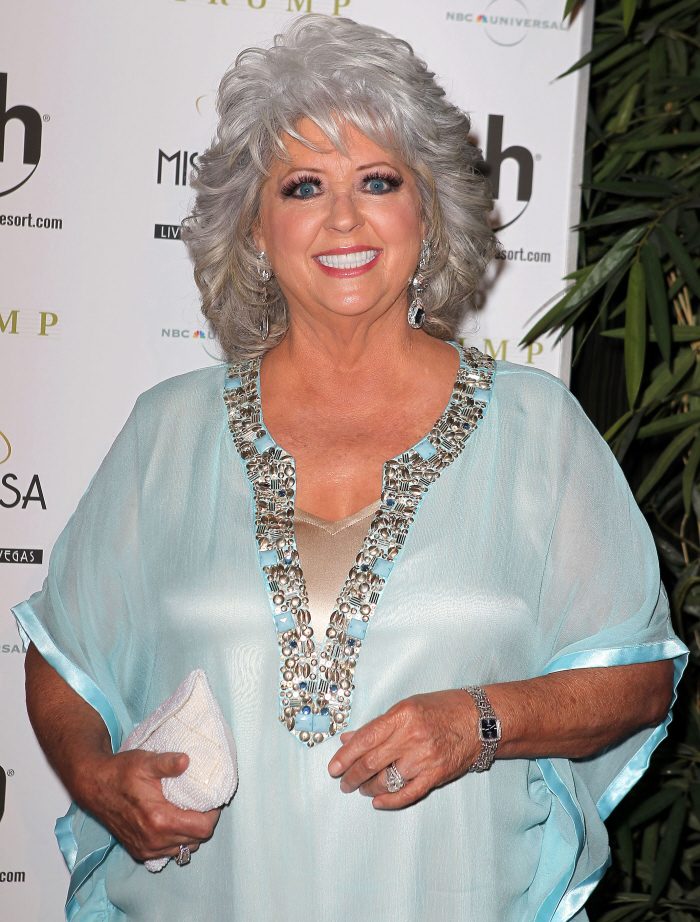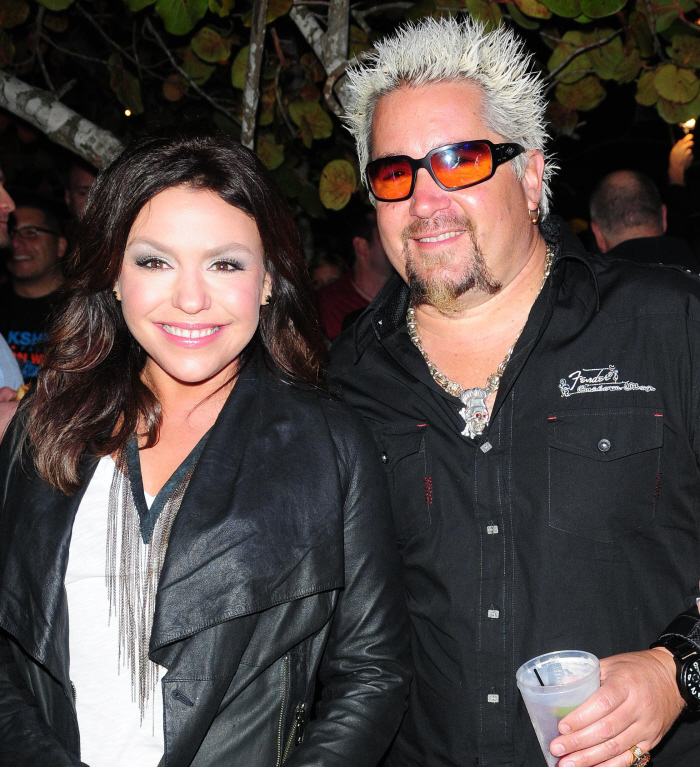 Photos courtesy of WENN.